Offerings from the Alpine heartland.
For a small country, Switzerland offers visitors an incredible range of sights and activities. There's something for everything, from outdoor enthusiasts to foodies to culture fans. Discover seven unique Switzerland experiences you won't want to miss.
Take a scenic train ride.
One of the best ways to see Switzerland is by train. The Glacier Express unites two celebrated ski destinations – Zermatt and St. Moritz. Taking eight hours, it's billed as the world's slowest express train. The Glacier Express travels along 170 miles, crossing more than 290 bridges and going through 91 tunnels. One of the highlights: traversing the Landwasser Viaduct, a six-arched limestone structure. The viaduct's curve allows passengers to view the train heading into the Landwasser Tunnel.
The Bernina Express takes travelers from glaciers to palm trees. The journey begins in Chur, reportedly Switzerland's oldest town. The train heads south through majestic mountains and quaint villages to Tirano, Italy. From panoramic cars, view castles, churches, farmland, lakes, and waterfalls. A high point is the Brusio Circular Viaduct. The structure helps the train manage huge elevation differences in a short distance by routing it in a circle.
From Tirano, passengers take the Bernina Express bus through northern Italy to Lugano, in Switzerland's Italian-speaking region. It travels along the scenic shores of Lake Como and Lake Lugano.
Named for the legendary Swiss hero, the William Tell Express combines train and boat travel for one of the most unique Switzerland experiences. Beginning in Locarno or Lugano in Switzerland's southeast and ending in Flüelen, the train takes passengers through four rapid loop tunnels. Those help the train make the steep 2,100-foot descent within just half an hour. It also runs through a nine-mile-long tunnel, considered an engineering marvel when it opened in 1882.
Passengers on the boat from Flüelen to Lucerne view monuments of Swiss history. Switzerland began in the Rütli Meadow. Its three founding cantons met there in 1291 to swear an oath of the alliance. Tell's Chapel marks the spot where William Tell escaped from captors in 1307 by jumping from a boat during a storm.
For those who want to see it all, consider the Grand Tour of Switzerland. The train route covers 1,000 miles, 22 lakes, 11 UNESCO World Heritage Sites, five Alpine passes, and four language regions.
Sample the wares at a cheese dairy.
Think of Switzerland, and you likely think of cheese. Visiting a cheese dairy lets you discover how the delicious product is crafted. Seeing it made and sampling the goods is one of the truly unique Switzerland experiences. Nestled in the mountains near St. Moritz, the Alpine Dairy of Morteratsch maintains the country's cheesemaking heritage.
Its cheesemaker stirs milk for four hours in a huge copper cauldron heated at 118 degrees. Visitors can also try their hand at it, or taste the whey leftover from the process. It takes 13 gallons to make an 11-pound cheese wheel. New wheels are taken to a cellar to age. A small cheese will stay there for a month. A large one will be there a year. Every day the cheesemaker treats the maturing cheeses with salt and water to form a hard crust.
Savor the cheese (and much more) with an unlimited brunch buffet from July to September. Help yourself to the four varieties of cheese made at the dairy, and an array of outside cheeses. Fresh bread, a variety of cold cuts such as air-dried meat and smoked sausage, fruit, and jams also await. Fry your own eggs on a stove using the dairy's homemade butter. Sit outside on picnic tables, sip an orange juice or coffee, and admire the Alpine forest setting. Kids will love the chance to see a variety of animals up close at the dairy, from cows to goats to rabbits.
Experience a quaint village.
Switzerland is a relatively small country, with about eight million people. Only six cities have more than 100,000 people, so most Swiss live in towns or villages. Visiting a picturesque village is one of the unique Switzerland experiences every visitor should have. Wherever you go, you'll find Instagram-worthy scenery and historic charm.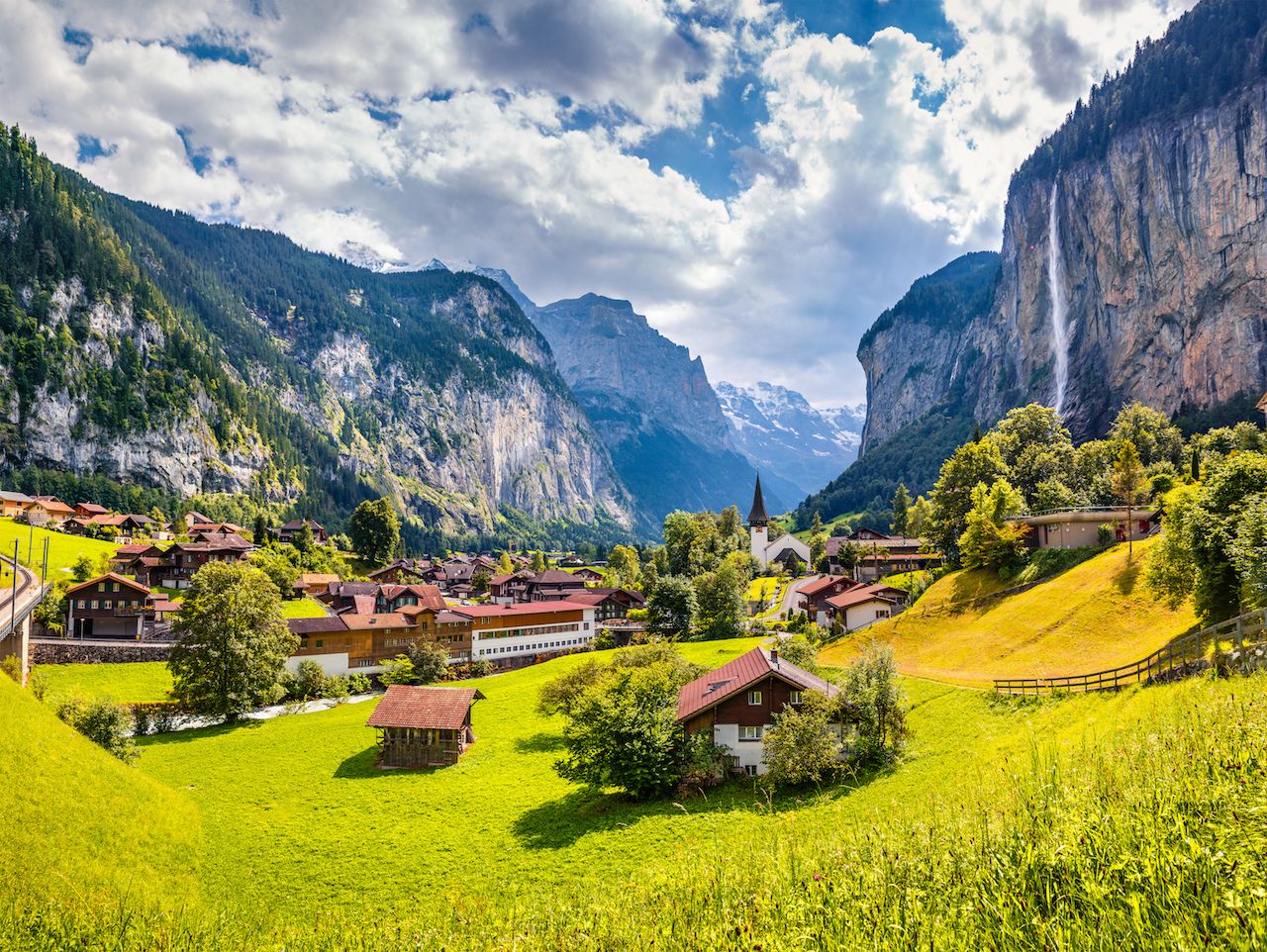 One particularly notable village, a favorite of visitors, is Morcote. You might think you're visiting a miniature Milan – with good reason. Morcote is in the Italian-speaking region of Switzerland, only an hour's drive from Milan. Buildings in Morcote open onto the water, with a backdrop of vineyards and cypress trees. It's a short drive or boat ride from Lugano to this charming village. The entire town, with fewer than 800 residents, is listed as a Swiss Heritage Site.
It's worth it to climb the 404 steps to the Church of Santa Maria del Sasso. The 13th-century church was rebuilt in 1462 in a Renaissance style. Then in 1758, it transformed again to suit the Baroque tastes than in fashion. Frescos from the 1500s and 1600s line its walls. Peek into the nearby cemetery. It's a relative newcomer to the area, built-in 1750. Many well-known cultural figures are buried there. Stroll back from the church down narrow pedestrian paths. Reward yourself with a glass of local wine and snack at one of the lake view bistros on the main street.
Hike to a mountain glacier.
The Swiss enjoy exploring the great outdoors since they have an abundance of beauty everywhere they turn. One particularly scenic hike is to the Morteratsch Glacier outside of St. Moritz. It takes less than two hours for the round trip along wide and well-traveled paths. With no steep parts and only a slight elevation gain, it's an easy 3.3-mile hike. Along the way, you'll encounter people of all ages and fitness levels.
As you walk, you'll spy picture-perfect views of trees, streams, mountains, and the glacier ahead. It – combined with a neighboring glacier – stretches over 4.3 miles. You'll also see posted signs that inform you how far down the glacier extended in previous years. As little as 120 years ago, it ended about 1.2 miles further into the valley.
At the end of the trail, you'll walk over a small wood bridge and see the rushing water underneath. If you scramble across boulders, you can get up close and personal with ice chunks from the glacier. Reaching the actual tip of the glacier's tongue is more challenging. But the views you get beforehand make the hike one of the unique Switzerland experiences you should put on your list.
Craft your own chocolate.
You won't be able to leave Switzerland without indulging in the country's famed chocolate. But few visitors actually get to make their own. When in Basel, the perfect place to become an instant chocolatier is Beschle. Since 1898, the Beschle family has been creating delicious award-winning chocolate. Today they produce chocolate truffles and bars with a fascinating array of flavors including rosemary, ginger and orange. They source their cocoa beans from Venezuela, Ecuador, Indonesia and Madagascar. However, only Swiss milk and cream, of course, goes into the milk and white chocolate.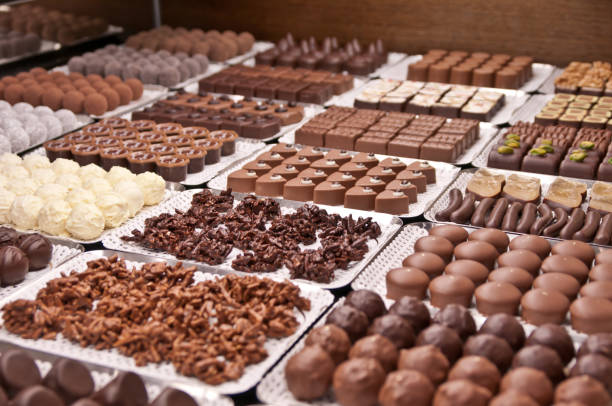 When you arrive at the facility, you'll don a white lab coat and hair net. Once on the factory floor, you'll taste some of Beschle's offerings for sweet inspiration. Then you'll stand at a long metal table with pitchers of molten dark, milk and white chocolate. You'll pour your choice into little clear plastic trays. Then you can add any of about 40 ingredients into your delicacy. Choose among nuts such as hazelnuts and almonds; flavored and colored sugar; spices such as cardamom, pepper and cinnamon; and herbs such as lavender. After your chocolate has hardened and cooled, you'll wrap it and take it home as a unique souvenir. If you can resist eating it for that long, that is.
Visit a museum.
Switzerland is a country with abundant museums. There's one to suit any interest. Just a few of the more unusual options:
The Swiss Museum of Transport in Lucerne displays more than 3,000 objects related to travel by road, rail, water, air and space.
The FIFA World Football Museum in Zurich, which celebrates soccer, sharing how it's evolved into the global sport it is today.
The Patek Philippe Museum in Geneva explores the history of one of the most famous Swiss exports: watches.
The Olympic Museum in Lausanne, which is the world's largest information center on the topic of the Olympic Games.
The International Red Cross and Red Crescent Museum in Geneva, which explores the topic of humanitarian aid and the movement's role in working towards a better world.
The Hoosesagg Museum in Basel, possibly the world's smallest museum – a different display each month set into the window of a centuries-old home.
The country is, of course, globally renowned for its art collections. So viewing these masterpieces is one of the unique Switzerland experiences to add to your travels. Pick an acclaimed art museum in any major center – Zurich, Bern, Geneva, Lucerne – and set aside time to explore its exhibits.
Switzerland's largest public art collection is at the Kunstmuseum Basel. It began when the city of Basel purchased a collection of works in 1661. Today its works span from the early 15th century to the present day. There you'll see artists such as Rubens, Rembrandt, Picasso and Warhol in more than 100,000 square feet of exhibition space.
Eat like the locals.
Eating and drinking like the locals do is one of the best unique Switzerland experiences. With Swiss cuisine, you have an array of choices, with influences from its neighbors: Germany, Italy, and France. Perhaps most famous are two melted cheese dishes. Fondue is melted cheese into which you dip bread cubes. Raclette is melted cheese served with potatoes, pickles and onions. Another popular dish is rösti, a large fried cake of grated potatoes. Many Swiss begin their day with Birchermüesli: oats, lemon juice, condensed milk, apples and nuts.
One delicious way to eat and drink like the locals in the Italian-speaking region of Switzerland is to visit a grotto. In Ticino, a grotto is a casual restaurant where the Swiss (including families) go for a fun and delicious night out. Grottos began in the 1800s as wine cellars, open only for drinks. Today they've evolved into a gastronomic experience you can't have anywhere else. Of course, wine is still a significant part of that experience.
Grottos are usually in off-the-beaten-path areas. Sit on a patio at a casual table and eat under the trees. Regional favorites crafted from local products – Swiss-Italian "comfort food" – will be on the menu. First, start with a platter of cold cuts, including ham, salami and air-dried beef. Then move onto other delights, which might be risotto; polenta with braised meat, cheese or mushrooms; grilled steaks or veal; or pork sausages.
Source:www.virtuoso.com