Fairytale destinations have the ability to transport our minds to our favorite childhood stories, whether it's an enchanting estate decorated with bright flowers or a castle in the woods covered in lush green nature. Are you looking for a real-life fairytale? If your answer is yes, Sintra in Portugal may be your dream-come-true.
Tucked away on the eastern side of the Sintra-Cascais Natural Park is a bewitching resort town that once served as the residence for many of Portugal's royalty and aristocrats. Today it's the perfect place for a quiet retreat as well as an excellent weekend trip from Lisbon. Sintra, known by many as one of the most beautiful towns in Portugal, has been classified as a UNESCO World Heritage Site for its cultural landscape and each street seems as Instagrammable as the one before it. Here are a few extra reasons why Sintra is a town that seems straight out of a fantasy story.
Castles, palaces, and manors
The number of palaces and manor estates in Sintra, in addition to the Romantic mixture of architectural styles, makes Sintra a feast for the eyes and an excellent place to use your imagination. The towers and turrets of the Pena Palace, the wells and caves of the Quinta da Regaleira, and the intricately detailed Gothic arches of the Monserrate Palace are just a few of the many eye-catching features that beckon to travelers like a visual "siren song".
These well-known buildings are not where the visual tour stops either. Simply walk through town and you may notice that there doesn't seem to be an end to the whimsical and idyllic buildings that line many of the country roads and streets in downtown, like the medieval Castle of the Moors, a hilltop stone fortress with superb views across the mountainside.
Real-life secret gardens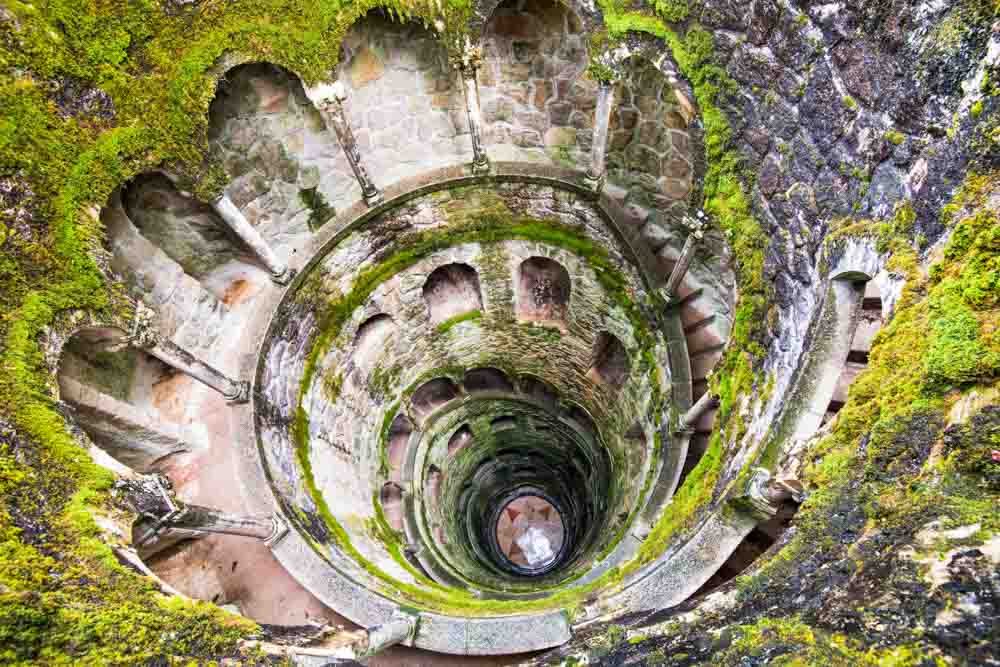 Sintra's castles and manors are home to a breathtaking array of gardens, each with its own unique ambiance and an included tour. First developed when the palaces served as the homes of Portugal's wealthiest families, the gardens boast a variety of native and exotic flora, walking paths, sitting benches, and even extra unique touches, like small towers.
Each garden in Sintra is worth visiting but visitors tend to fall deeper in love with the botanical gardens surrounding the Monserrate Palace. A few plant species that you may recognize include azaleas, ferns, and bamboos.
Enchanting woods
The woods surrounding Sintra's town, castle, and palaces offer excellent photography opportunities, filled with moss-covered trees and rocks, green streams, and winding hiking or walking trails. Shaded and dewy, it's easy to expect a fairy to peek around a tree in the middle of the dense forest.
Charming medieval town
Like the story-book towns, Sintra is home to friendly and welcoming locals that make the historic town buzz with cheerful conversation. Cafés and restaurants with plant-covered terraces occupy corners and even the souvenir shops on the main roads don't take away from the location's picturesque charm. Many of the souvenirs, like cork coin purses and azulejo tiles, only make the scenery more interesting with their traditional Portuguese beauty.
Start your trip in Sintra with a pastry from downtown and head to the palaces afterward or end the day with a delicious Portuguese meal from one of the many restaurants and cafés. No matter how you design your day, the magic of this fascinating town will make the experience unforgettable.
By: theculturetrip.com