Whether you want to hike, sun on the beach or sip wine (or all three) take note before planning your trip to New Zealand.
New Zealand is a dream destination. From the crystal waters of the Abel Tasman to the expanse of Northland's Ninety Mile Beach, to the mountains surrounding Queenstown — the country knows no shortage of breathtaking scenery. Visitors can experience the best of it by hiking, lazing at the beach, or soaking up views from a vineyard with a glass of local pinot noir in hand. With flight durations from the West Coast around 13 hours long, this trip does require a bit of planning. Use this guide to determine the best time for your bucket-list trip to New Zealand.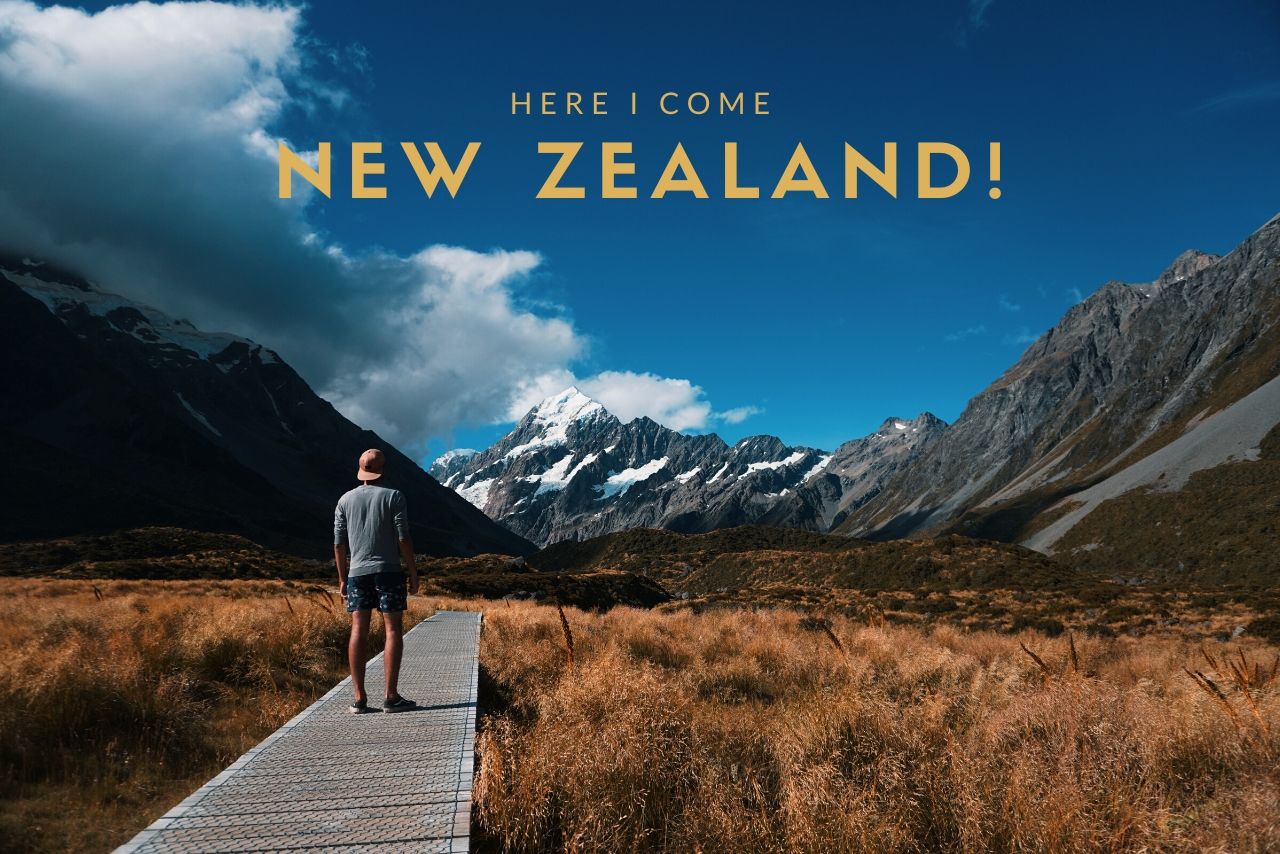 When and Where to Find the Best Weather
The two main islands that make up the country, appropriately called the North Island and the South Island, are long and narrow: meaning the weather can change rapidly and be vastly different from one end to the other. In Auckland, temperatures typically hover in the high 40s during the winter and rise to the low 70s in the summer, although days can get much warmer. On the North Island's east coast, Hawke's Bay has a reputation for year-round sunshine, and Queenstown, on the South Island, has warm, sunny summers and winters that dip into near-freezing temperatures. Some regions experience slightly more rainfall in the winter and others in the summer, but there is no true 'rainy season' in New Zealand. Travelers should be aware no matter when or where they're going, New Zealand weather is unpredictable, and it's likely to rain at least a little bit at any time of year.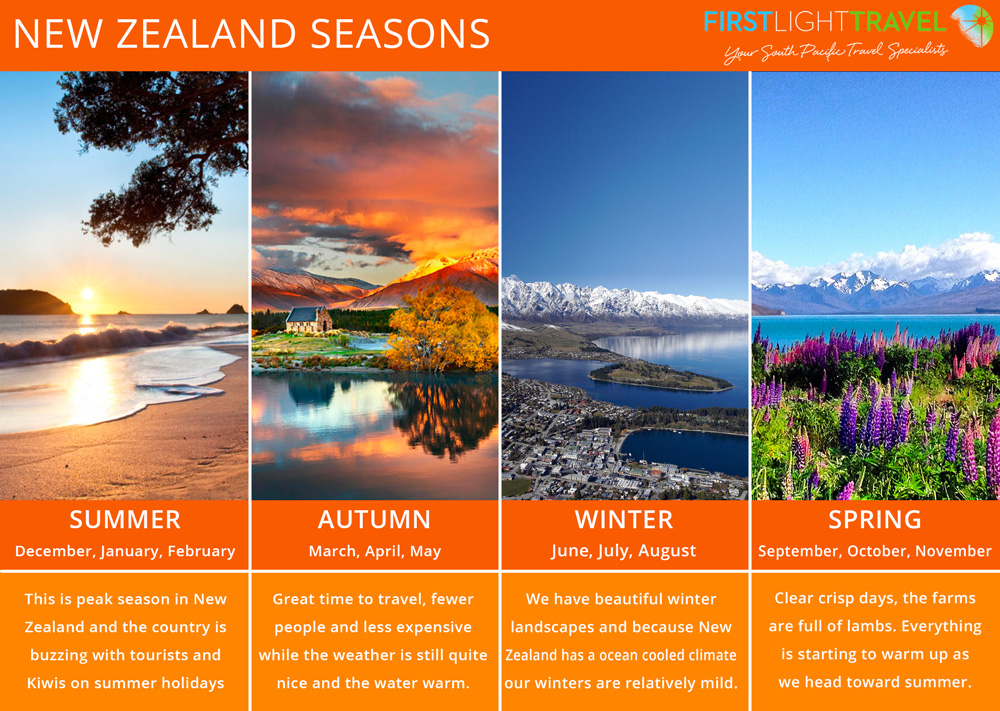 The Best Time to Visit New Zealand's Beaches
Beaches here are at their best during the summer. Although locals will tell you otherwise, the water is rarely warm. During the winter, ocean temperatures are quite cold (bring a wetsuit if you plan to swim).
But in January, February, and early March, the beaches are often hot enough to make the ocean temperatures comfortable. There are many rugged coasts, too, so even during the winter, it's worth stopping by for the views. New Zealand does have riptides, however, so swim between the flags on beaches protected by lifeguards.
The weather in the far north's wine region is fairly stable year-round, with hot summers and mild winters. At the opposite end of the country is Central Otago, New Zealand's southernmost wine region. The summers there are warm, but in the winter, vineyards are likely to get frosty. In between, there are several other regions, all with their own distinct climates. Vineyards offer tastings regardless of the season, but most locals prefer to visit in the summer because the days are long and the temperatures are warm enough to sit outside well into the evening. In Auckland, Waiheke Island's Cable Bay is perched on a hill and offers gorgeous views of the city and the islands sprinkled around the Hauraki Gulf. On the South Island, Rippon has similarly stunning views over Lake Wanaka.
The Best Time to Hike in New Zealand
Late spring through early autumn is the best time to visit New Zealand for hiking — but you won't be alone. Campgrounds and huts get booked well in advance, so plan ahead. Unless you're an avid (and experienced) outdoors-lover, we recommend staying in a hut. With these rustic accommodations, trekkers enjoy the comforts of a bed, can lighten their packs, and never get stuck pitching a tent in the rain. Regardless of the season, hikers in New Zealand should be prepared with a rain jacket and sturdy boots.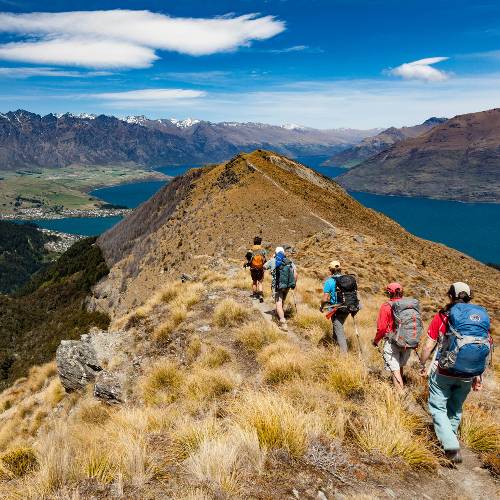 Hikers should also note that when you fly into New Zealand, the question on your entry card about whether you are carrying any outdoor gear is serious. Visitors will be slapped with a steep fine for bringing in anything that is potential contraband without declaring it first. Biosecurity is extremely important to New Zealand's conservation effort and any type of outdoor gear, including tents and hiking boots, can carry unwanted seeds. Officials will need to inspect, and possibly clean, any outdoor equipment you've packed.
The Worst Time to Visit New Zealand
There's no bad time to travel to New Zealand, but unless you're a snow bunny and planning to spend time on the slopes, it's generally wise to avoid visiting in the winter. Because seasons are opposite to the northern hemisphere, travelers end up leaving the sun to head into gloomy weather. While New Zealand doesn't get anywhere near as cold as the northern part of the United States, it is still chilly and damp. Homes are also notoriously poorly insulated, meaning they can be as cold inside as out.
Though the summers have beautiful weather, early January is also not the best time to visit. It's common for New Zealanders to take three or four weeks off around the holidays, meaning cities empty out while everyone heads to the beach, and many restaurants and cafes shut down, limiting options for dining, and crowding the beaches.
The Cheapest Time to Visit New Zealand
New Zealand is never a budget destination, so the best way to travel is to set a deal alert. Flights around Christmas and the New Year are typically most expensive, as they're packed with ex-pat Antipodeans traveling home. Holding out until February almost guarantees more affordable airfare — and warmer weather. According to the airfare prediction app Hopper, September, October and November are less expensive than New York City, and March, April and May are more affordable from Los Angeles.
Generally speaking, travelers can also find more affordable rates on hotel stays and tours by traveling during the off-season or shoulder season.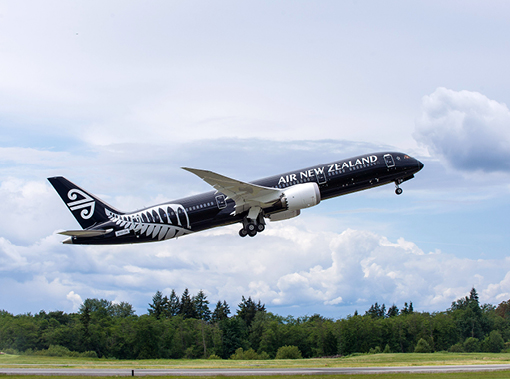 BY: G. S. MCCLURE