Maui, the second largest of the Hawaiian islands, has a reputation for beautiful scenery and almost paradise-like beaches. But there is much more to the island than simply its idyllic sands and rich seas. It is home to everything from local culinary highlights – such as its beers and cheeses – to musical and sartorial creations that have conquered the world. And, what's more, most are available to buy – from the humble ukulele to the colourful magnificence of the aloha shirt. Read on to find out what to buy in Maui, Hawaii.
1. Kukui nut
The Kukui tree – or candlenut – may be common across the tropics today, but Hawaiians have always had a particular affinity with it. Indeed, the native Hawaiians had so many different uses for it that the Kukui was officially adopted as the state tree back in the 1950s. And it's easy to see why it is so popular among the islanders. Its uses were genuinely multitudinous – be it burning a string of nuts to generate light, using charred nuts to make ink, or using the oil to preserve their nets when fishing. Be it dyes, varnish, and even wood for canoes – the tree holds a special place in Hawaiian culture. So, naturally, you'll probably want to pick up a kukui-based product or two yourself during your visit – if only to see what makes it so special.
2. Ukulele
A true icon of Hawaii, the ukulele was invented on the islands back in the 19th century – based upon the earlier Portuguese machete. It typically consists of four strings, although varieties with up to eight are available. And speaking of varieties, the classic image of a ukulele may be of a fairly small instrument, but it actually comes in four different sizes depending on the type of tone being aimed for – from baritone to soprano and with tenor and concert in the middle. And its distinctive sound has helped win the instrument legions of fans around the world – from a key role in the US jazz age to such illustrious British enthusiasts as George Harrison – of Beatles fame – and George Formby. So why not pick up a genuine Hawaiian ukulele in the islands which first gave 'birth' to it.
3. Maui coffee
The Hawaiian islands are a coffee aficionado's paradise. The neighbouring Big Island is home to the world-famous Kona coffee, one of the most expensive varieties on the planet. And Maui is no different in its love of the bean, with a number of firms – such as Maui Coffee Roasters and the Maui Coffee Company – bringing together coffees from across the archipelago, where they blend and roast them to create a wide array of flavours. And what of Maui's variety? Coffee fans will be pleased to know that it is known for its earthy and rich flavour. I can almost smell the beans…
4. Aloha shirts
When in Rome… One of Hawaii's most famous exports, the aloha or Hawaiian shirt, is familiar to people all over the world. The seemingly-infinite variety of its multi-colour designs have won many a fan down through the years – and why not? They are just SO cheery, and all but guaranteed to lift the spirits of those who wear one. Indeed, they have become synonymous with workplace Casual Fridays – or Aloha Fridays – within the archipelago and further afield. And they've also enjoyed some iconic moments within popular culture too – with even the King himself, Elvis Presley, donning one for the cover of Blue Hawaii.
5. Donuts
The popularity of doughnuts is by no means confined to Hawaii. America, as a whole, adores these tasty sweet treats – as anyone who has ever seen one of US TV's most famous icons, Homer Simpson, will readily know. But, while doughnuts are universally popular, Hawaiians hold a special place in their heart for one particular variety – the malasada. First brought to the islands by Portuguese labourers back in the late 19th century, these fried pastries quickly gained in popularity, and today there are a wide number of bakeries which sell these sugary treats. Will you pick one or two up during your Maui visit?
6. Lavender products
The beautiful and aromatic lavender plant is rightly regarded as the queen of herbs – its sweet smell proving to be a popular natural perfume that has ensured the plant has found its way into many a home or garden. And if you're a fan, then you're in for a treat during a visit to Maui. The island's upcountry area boasts a climate that is ideal for growing this plant. And growers have been quick to cotton on. Take the Ali'i Kula Lavender Farm, for instance, which grows no fewer than 45 different varieties within its extensive grounds. Naturally, this not only makes for an arresting feast for the eyes and nose but it also means there are plenty of lavender-based products available for sale on the island
7. Handcrafted lagers and ales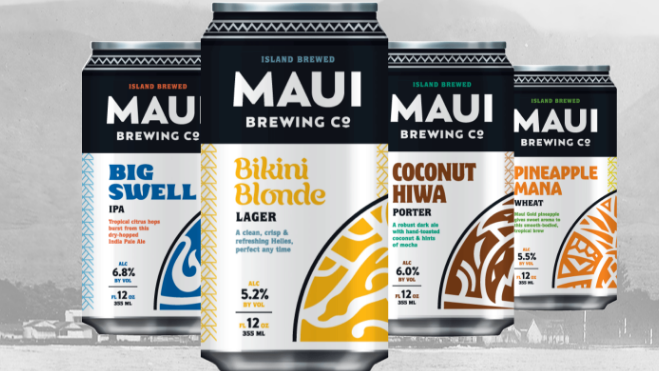 The Hawaiian islands are home to a number of breweries offering a wide range of top ales and lagers… and Maui is no exception. The island is home to the likes of the Maui Brewing Company, which is responsible for some of the most popular craft ales in the area. What's more, its brewery is open for tours – as well as the chance to pick up a few ales for yourself from the onsite shop. It is also responsible for a number of restaurants on the island, should you fancy a bite to eat. And, it's not alone in the ale brewing business either – there are the likes of the microbrewery of the Kohola Brewery in Lahaina too.
8. Maui Vera
The intense sun of the tropics makes it very easy to get sunburnt during your visit, but luckily, the island is the base for a home-grown organic success story to help heal your sun-kissed skin. Maui Vera, which is based on aloe vera, features a number of ingredients based on local sunburn remedies and makes use of the likes of peppermint and noni too – the latter of which has been used in Polynesia for centuries to re-hydrate the skin. Naturally, prevention is better than 'cure', so you'll want to pack plenty of sunscreens, but if you do get caught short and end up with more sun exposure than you planned, Maui Vera should help to alleviate your discomfort.
9. Goat dairy products
You'll be able to pick up some cracking goat dairy products during your visit to Maui. The likes of the Surfing Goat Dairy, which has been running for two decades, produces a dizzying array of goat cheeses – in excess of two dozen at the last count. What's more, they've won national awards for a number of their products, meaning you'll be sure to find some tasty treats during your Maui visit. And if you do head to the Surfing Goat Dairy, you'll not just get to indulge your taste buds – the site offers frequent tours throughout the day, as well as local walks to boot.
10. Pono Pies
If you've something of a sweet tooth, but crave something healthier to scratch that itch that also makes you an ethical shopper, then you'll likely want to pick up a Pono Pie at some point during your Maui trip. The Maui Breadfruit Company makes these popular products, which feature locally sourced breadfruit – a popular crop on the island – as well as honey and macadamia nuts – to produce a range of tasty gluten free and dairy free treats. Flavours include the likes of chocolate, mango, lilikoi and banana coconut cream, among others. And what's more, they come in compostable containers that are derived from plants, for what the firm describes as a "guilt-free" treat.
Source: trip101.com