The world's second-biggest country, Canada is known for an endless list of items that are quintessentially Canadian – soft, warm winter jackets and blankets, maple syrup, Inuit memorabilia and sculptures, and more. Whether it is cheeses, wines, huge, bulky blankets, maple syrup-based food items, or easy-to-pack trinkets and souvenirs, there is a large selection of special items and products that are usually only available on Canadian soil, which are not only unique to the country but also make for some great and interesting souvenirs. So, check out our list of what to buy in Canada and bring a slice of the Great White North back home.
1. Kraft Dinner
Canadian KD, as Kraft Dinner has come to be affectionately and formally known, is the country's de-facto national dish, becoming popular at a time when many homes in the country did not have refrigerators. These packaged, neon-coloured pasta tubes feature a lot of varieties in Canada and are the go-to food item for university students as well. When you're out buying Canadian souvenirs, you just cannot miss out on buying the most popular grocery item in the country!
2. Inuksuk figures
Originally made from stone by the Inuit people residing in Arctic Canada, inuksuk/inuksuk figures essentially mimic the human anatomy. They were originally used as communication tools and navigational aids like route markers and signposts, as well as for hunting by the Inuit living in a treeless Tundra. The inuksuk figures gained prominence during the 2010 Winter Olympic Games in Vancouver, and today they feature as figurines, standalone sculptures, and even on t-shirts and as jewelry as well. Today, they're available in many colors and textures, making for memorable souvenirs.
3. Ice cider
The sweet, delectable liqueur of ice cider made from frozen apples is a specialty of Quebec and was first developed in 1990. Also known as cidre de glace, this popular beverage is made via alcoholic fermentation of pressed frozen apple juice. If you're dining on fine cheeses, game meat dishes, foie gras dishes, and pates, there's no better beverage to complement than ice cider. If you're looking to pick up ice cider, Domaine Pinnacle and Neige Apple Ice Wine are the most popular ones. In fact, 2019 saw the Canadian ice cider complete 30 years!
4. Hudson's Bay Point Blanket
One of the most unique and meaningful things you can pick up when visiting Canada is a Hudson's Bay Point Blanket, an iconic wool blanket that has been keeping Canadians warm since 1780 – or even earlier! Available in king, queen, double, and twin sizes, these blankets feature the iconic HBC multi-stripes of indigo, yellow, red, and green, which are also known as the Queen's colors. In fact, the blankets were coveted by First Nations denizens, who traded their beaver pelts with English settlers in exchange for the blankets! Today, HBC blankets have become heirlooms of sorts.
5. Purdy's Chocolates
If you really want to make your family back home go crazy over a souvenir from Canada, bring them a sweet food souvenir that is irresistible – chocolates from Purdy's. Not only is Purdys worth the prices that you'll pay for them, but it is also worth the trouble – and how! Their range of chocolates includes almond crunch, mint meltaways, marzipan, and cherries, all covered by a layer of gooey, sinfully dark chocolate. Purdy's has also kept up with the times, introducing 'foodie' and gourmet flavors such as chocolates flavored with raspberry balsamic vinegar, fruity Indonesian lampong pepper and even Himalayan pink salt.
6. Canadian maple syrup
For centuries in Canada, the maple tree has been invaluable. Originally, the aboriginal people harvested liquid gold from maple trees, with the English settlers enhancing and improving the process. Canada is only one of the two countries manufacturing maple syrup, with the Quebec province producing more than anywhere else in the world. Maple syrup, which is known as "liquid gold" is the very symbol of Canadian culture, so make sure to take this signature Canadian product back with you!
7. Ice wine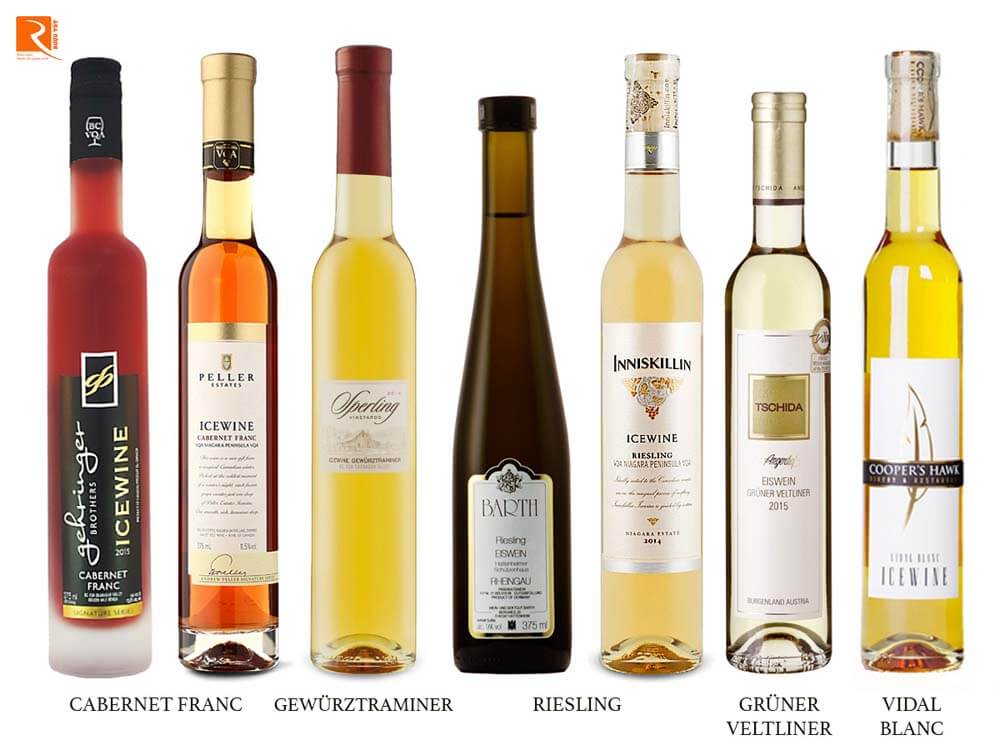 The cousin of ice cider, ice wine is a sweet wine made from vine-hanging, naturally frozen grapes. Traditionally served ice-chilled after the meal, Canadian ice wine possesses concentrated sweetness and flavor, and hence is best enjoyed when complemented with non-sweet foods. Some of the favorites of ice wines include Vidal Blanc, Slyvaner, Cabernet Franc, Gewurtztraminer, and Riesling. If you really want to pick up true ice wine, then one of the best places to get them is at Niagara Falls – a place you'll definitely visit on your Canadian sojourn.
8. Pineapple Crush Pop
Did you know that there is a particular flavor of the world-famous "Crush" brand that can be found only in Canada? Fun meets flavor in the wonderfully delicious Pineapple Crush Pop, which is extremely popular among Canadian denizens and is not so easily available. The pineapple pop is manufactured in Newfoundland and Labrador, and it is distributed across from there, and the recipe to which is a well-kept secret for obvious reasons! So, if you're visiting Newfoundland on your Canadian trip, do walk into a theme store and stack up on Pineapple Crush Pops.
By trip101.com