The Don'ts of Visiting Lisbon, Portugal
Hey there, fellow travelers! Today, we're talking about what NOT to do when you visit Lisbon, Portugal. While many travel blogs will tell you the best things to do in Lisbon Portugal, we want to be sure you know about the things you should NOT do on your Lisbon Portugal trip.
Don't Freak Out on Your First Taxi Ride
Taking a taxi in Lisbon is a white-knuckle experience; the drivers are crazy and sometimes it feels like they're in a race. We've seen many tourists exiting a taxi with a look of fear on their faces. Not to worry, though, the taxi drivers know what they're doing. Just (try to) sit back and enjoy the scenery.
Don't Take Tram 28
Tram 28 is the one you see in pictures, with the vintage train car. Sure, you can snap a picture of it, but riding it is super crowded and there are other trams you can take to get around. It's also a commuter train, so locals are trying to get to work and dodging tourists. Take your photo and then go about your day; riding that tram is no big deal. (It also happens to be a target for pickpockets preying on tourists.)
Don't Think Tuk-Tuks are a Lisbon Tradition
Tourists love the tuk-tuk rides, but these have popped up in every city around the globe in the last ten years; it's not a "Lisbon experience" that you have to have. There's nothing wrong with taking them, and they can be a convenient way to get up the hills of Lisbon.
Don't Forget to Train for the Hills!
Lisbon is a great city for walking, but it's hilly! Before your Lisbon trip, try to get some training in at home. Do a lot of walking, test out the shoes you plan to wear, and walk up and down some hills if you can. It will make your Lisbon trip a lot more pleasant!
Don't Wear Slippery Shoes
Lisbon has beautiful cobblestone streets, but they get super slick in the rain. Having good shoes with a bit of traction is a must when you visit Lisbon. It should go without saying, but ladies, leave the high heels at home!
Don't Rent a Car in Lisbon
Public transportation in Lisbon is totally adequate for getting around. Having a car in Lisbon will be more of a hindrance than a convenience. Taxis and Ubers are readily available and affordable, too. If you plan to drive around Portugal, I recommend visiting Lisbon first, then getting a car to continue your trip.
Don't Throw Away Your Transport Cards
When you use public transportation in Lisbon, you'll get a reloadable card. Don't throw it away! It works on trains, trams, and buses, and it's reloadable so you don't have to get a new card every time. And if you have a stroller or baby you're carrying, they have special elevators that load more slowly, so use those!
Don't Just Stick to the Baixa District
The Baixa district is the central tourist area of Lisbon; there are lots of shops and restaurants and you could easily spend all of your time here, but don't! There are many other cool districts in Lisbon where you can shop and eat. The farther you go from the tourist areas, the better deals you'll find!
Don't Plan on Early Dinners
Like Spain, they eat dinner very late in Portugal. Finding dinner before 7 pm can be difficult, as the dinner hour really starts around 8 pm. Many restaurants close their kitchen between 3 and 7, but if you're in the more touristy areas, you'll find something open. That's one easy way to tell a restaurant for tourists from a restaurant for locals! Likewise, if you're taking in the Lisbon nightlife, don't plan on going out before 10 or 11:00.
Don't Miss Out on Pasteis de Belem
When you visit the Belem district, you have to stop and have a Pasteis de Belem. They are little custard tarts they've been making here since 1837, so you know they're good! When you see the line outside, don't wait in the line. That's for carryout orders. You can go right inside and place your order.
Don't Expect a Tour at Castelo de Sao Jorge
The castle looming over Lisbon is not like other castles; it's more like castle ruins. You can get some really great views of the city from the castle, so it's definitely worth the trip, but don't expect a castle similar to Versailles with artwork and furnishings. Also, don't forget to get your tickets at the ticket window before you climb up to the castles!
Don't Forget Your Discount Cards
If you are a student or any kind of profession that usually gets discounts, make sure you have your card on you. You can save a few bucks here and there on admission by taking advantage of the discounts offered.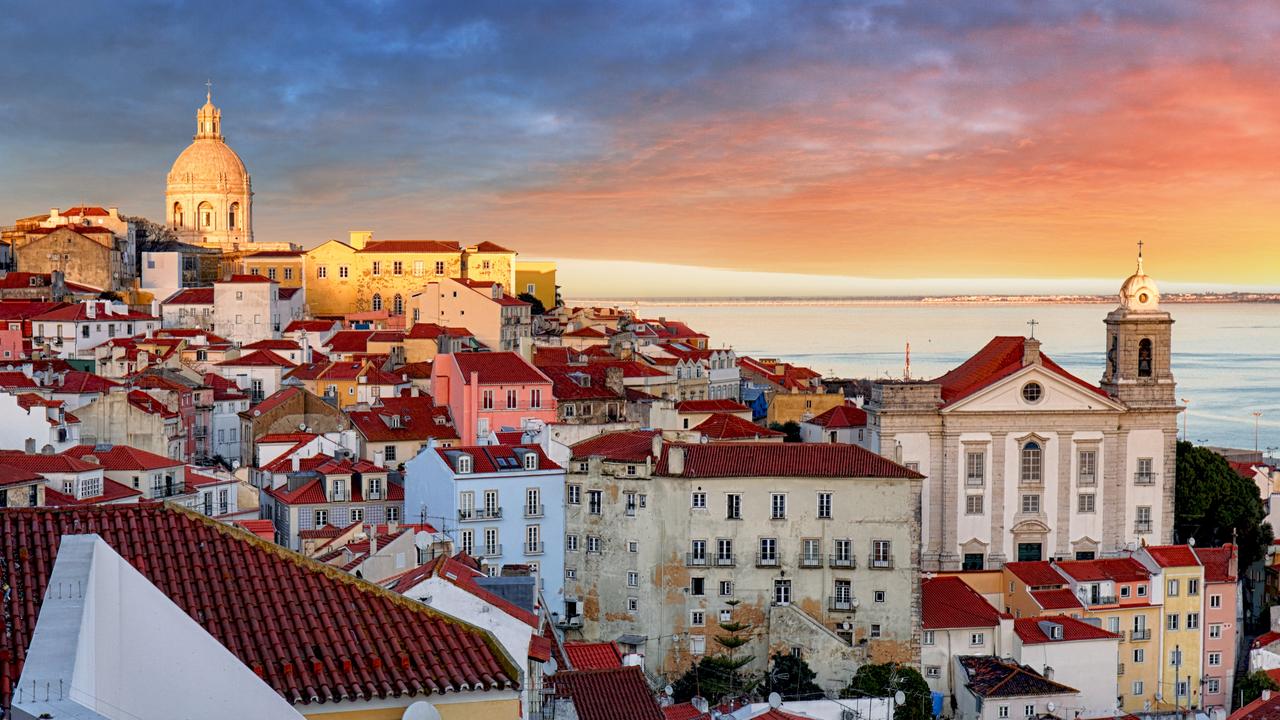 Don't Forget the Little Museums
Besides the great Lisbon attractions where all the tourists go, Lisbon has a ton of great smaller museums that you might not know about. Some of my favorite Lisbon Museums that are off the beaten path include:
The Museu Calouste Gulbenkian
Museu Nacional de Arte Antiga
The National Tile Museum
The Museu Nacional dos Coches
Museu Sao Roque
Museu do Oriente
Basilica da Estrela
Se de Lisboa
Mosteiro dos Jeronimos
Igreja da Santa Engracia
Covento da Ordem do Carmo
Don't Pay to Take the Santa Justa Elevator
The Santa Justa elevator in Lisbon is a popular attraction, as you can get some great views from the top. However, you don't have to pay to ride it. You can walk on from the top, so I recommend walking up, exploring Barrio Alto, and then taking the elevator down for free. You'll see some cool shops along the way, too.
Don't Miss Out on Day Trips from Lisbon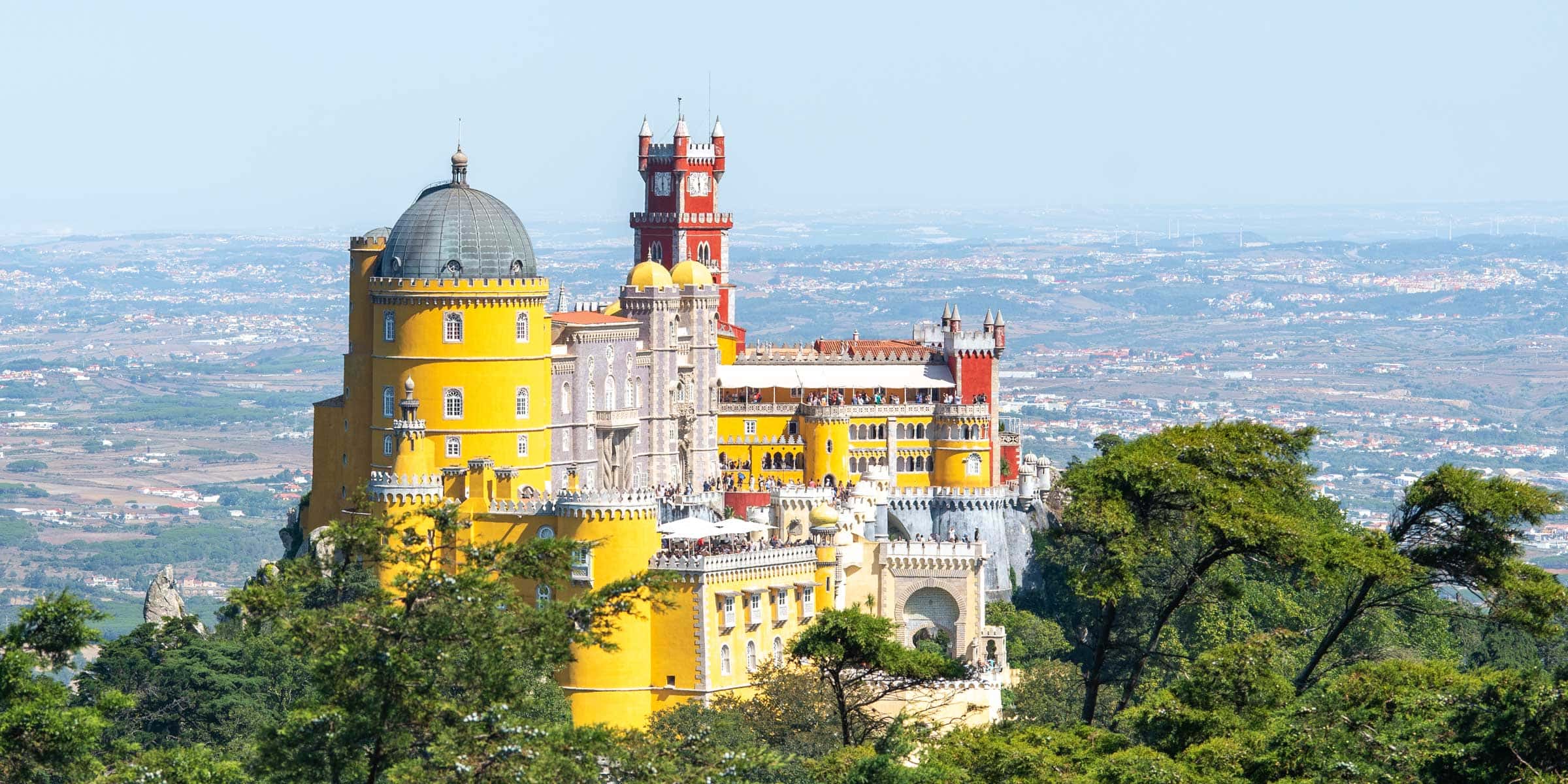 Lisbon is amazing, but there are also some really great day trips from Lisbon, so you'll miss out if you never leave Lisbon. Some of the best day trips from Lisbon include:
Sintra
Cascais & Estoril
Evora
Tomar
Obidos
Fatima & Batalha
Don't Rule Out Hostels in Lisbon
You probably have an image of what hostels are like, but in Lisbon, the hostels can be quite nice. They really have some of the nicest hostels we've seen; you can get private rooms that are great for families. Having lived in Lisbon, we've seen the negative impact of Airbnb on the locals, so we tend to go the hostel route when we visit Lisbon.
Don't Think There's Only Port Wine
Of course, Portugal is known for its Port Wine, but you can get other things to drink here in Lisbon. There's Ginga, a cherry liquor from Obidos. There's also Vinho Verde, a green wine, but make sure it is served ice cold. It should come with an insulated sleeve so it stays cold the entire time you are drinking it.
Don't Worry About Budgeting for Lisbon
Portugal is a very affordable destination, especially for Europe. Your money goes a long way in Lisbon, so it's a great destination for budget travel, or even for luxury travel on a lower scale. You can visit in the off-season and save even more money and have fewer tourists to deal with. (Just don't forget some layers as it gets a bit chilly in the winter!)
Don't Leave Your Family at Home
I've visited Lisbon solo, with my wife, with my parents, and of course, with our kids. Lisbon really has something for everyone, and it's a great destination for kids. The Lisbon Zoo is one of the best we've ever visited, and kids of all ages will enjoy the Oceanarium.
By: woltersworld.com