Queenstown is known as New Zealand's tourist paradise. This city has beautiful scenes that make it difficult for anyone to come and leave. What are you waiting for, do not pack your backpack and start a journey to discover the beautiful city of Queenstown right away.
Queenstown is one of New Zealand's most beautiful tourist cities and is located in the south of the country. At any time, you can travel to Queenstown to be able to admire the unique beauty of the river and the world and breathe the fresh air.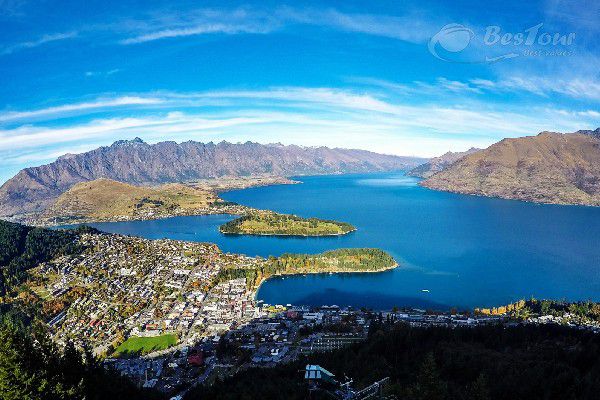 Visiting Queenstown, visitors can enjoy the feeling of relaxation and refreshment when walking along the shores of Lake Wakatipu or reading a book on wooden benches by the lake. In addition, to discover the beauty of Queenstown tourist paradise, visitors can also take the Gondola cable car and admire the beauty of the whole city from above looking down. Besides, when coming to Queenstown, visitors can participate in adventure activities and games for those who want to love thrilling games such as jet boating, bungy jumping, climbing and flying. If you come to Queenstown, you can also participate in a number of other games such as skiing and fishing or roam in the world-class quality amusement parks in the Remarkables Mountains and Coronet Peak.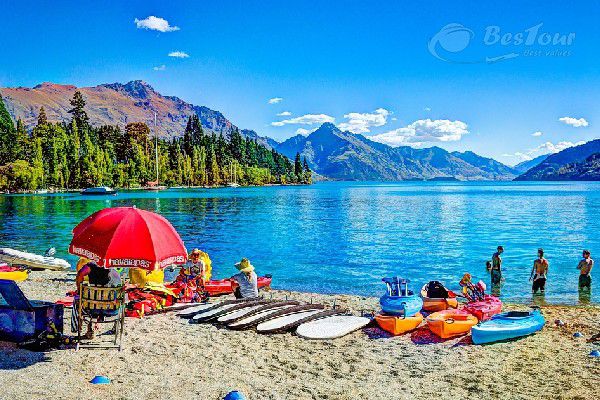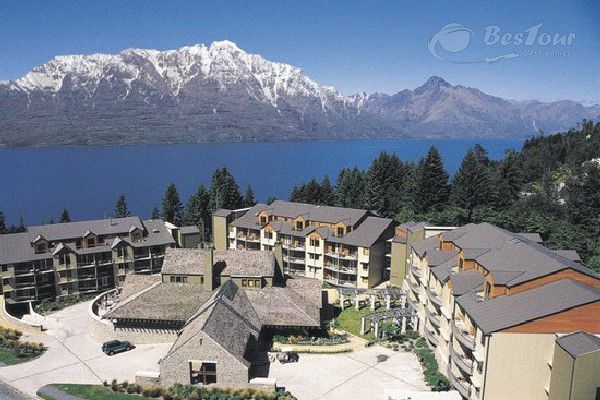 And more especially when coming to Queenstown, visitors cannot miss the opportunity to visit other great tourist attractions in this city such as: the two gold-hunting towns of Clyde and Arrowtown, to visit and see the sights. View of Lake Wanaka, visit the sheep farm at the top of Mount Walter, wine tasting, and fun at the two ski resorts Treble Cone and Cardona. In addition, Queenstown also offers you the opportunity to experience other interesting activities such as cycling on beautiful romantic mountain trails, trout fishing, hiking to explore the city.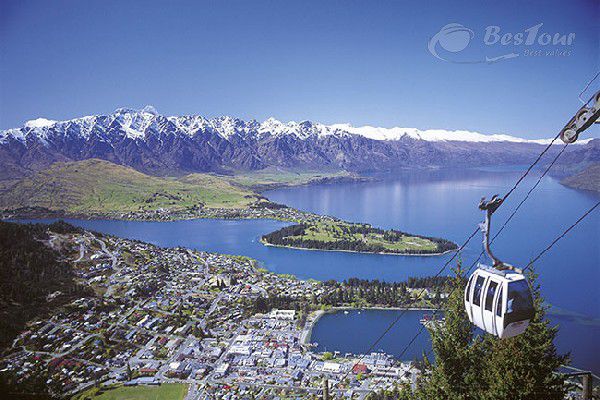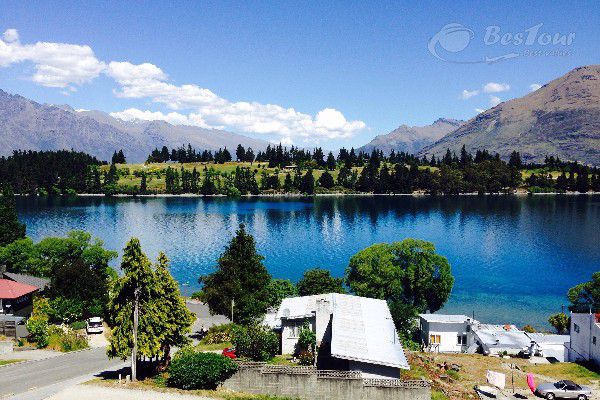 Moreover, when traveling to Queenstown, you can't miss exploring the many bars, pubs, cafes, restaurants, shops and restaurants to enjoy the unique cuisine of the people.