The images recorded at Kenya's Masai Mara Park recently show the extremely emotional moment when a baby elephant repeatedly entwines and mourns with the body of its recently d.e.c.e.a.s.e.d mother.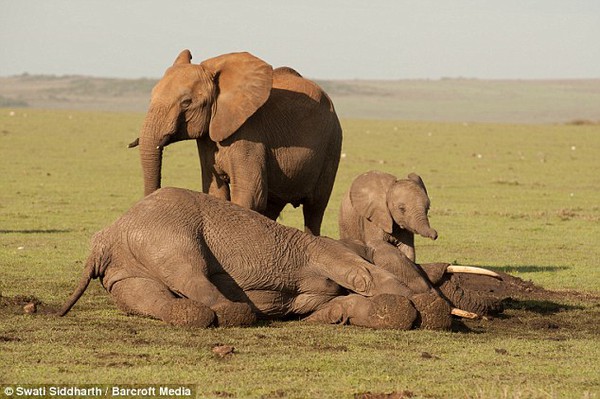 A 10-month-old baby elephant named Roi stands next to her mother's carcass, with a sad face and somber eyes. Roi's mother d.i.e.d when a group of illegal poachers broke into the park area and k.i.l.l.e.d the innocent elephant.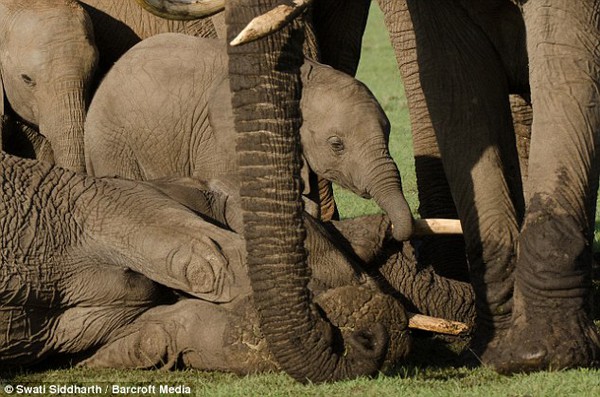 For many hours, Roi continuously used the hose to shake his mother up.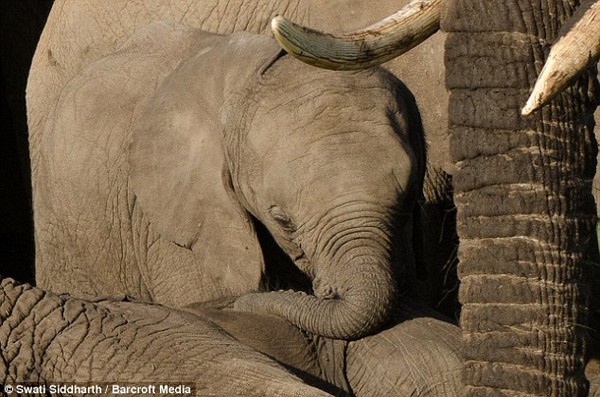 But what Roi received was only despair and pain because the mother elephant could not wake up anymore.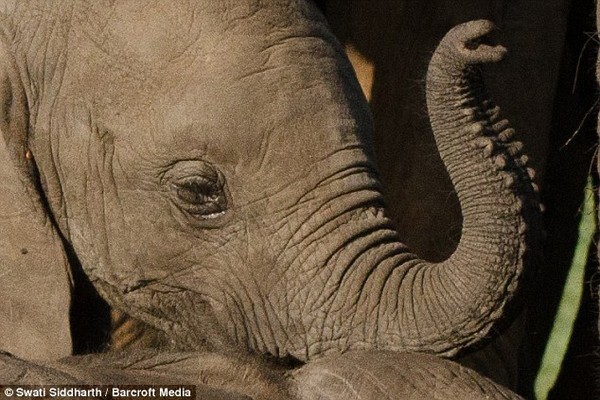 Roi's eyes were filled with tears from the great pain and loss.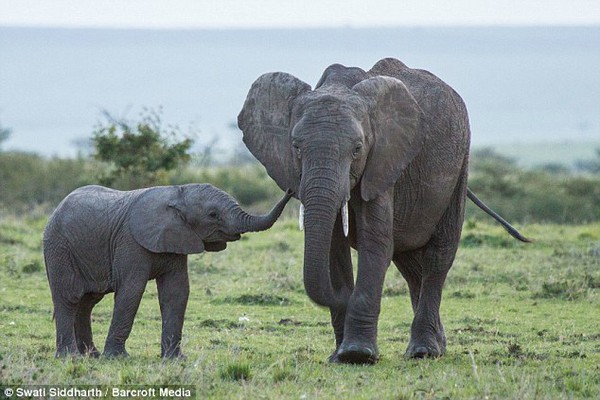 Just 24 hours before, Roi and his mother were still playing happily together.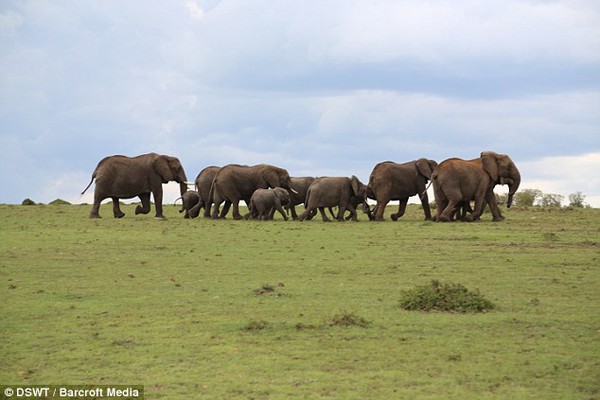 After the death of his mother, Roi joined other elephants, but the poor elephant had to face a shortage of breast milk.

Knowing that, wildlife experts took Roi to an animal conservation center in Naiobi National Park to take care of the baby elephant.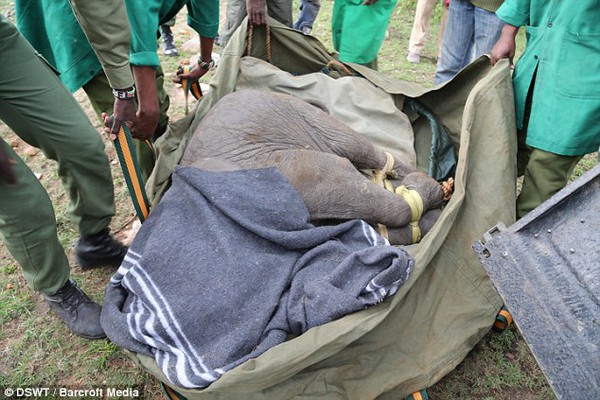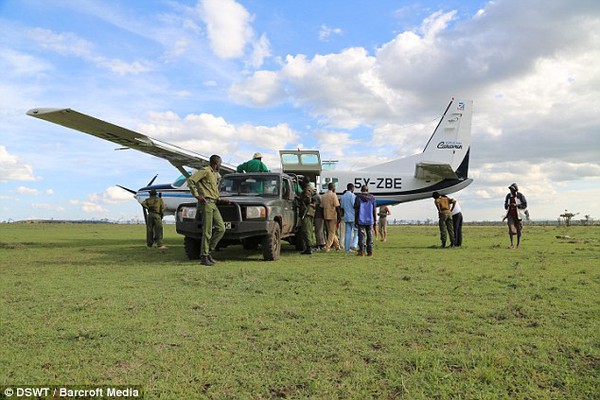 The whip was loaded onto a helicopter and moved to a new home.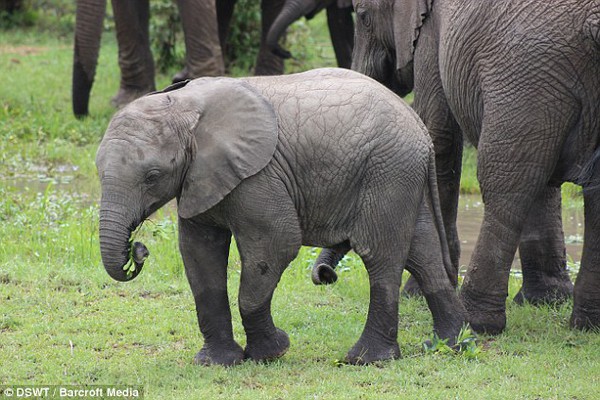 Mr. Rob Brandfold, director of the center said, "Roi is getting better, but he is still traumatized by the death of his mother. The staff in the center take care and give him milk to drink, but the new environment makes Roi not trust in those around him. Only when Roi meets other like-minded elephants does he feel more comfortable and secure."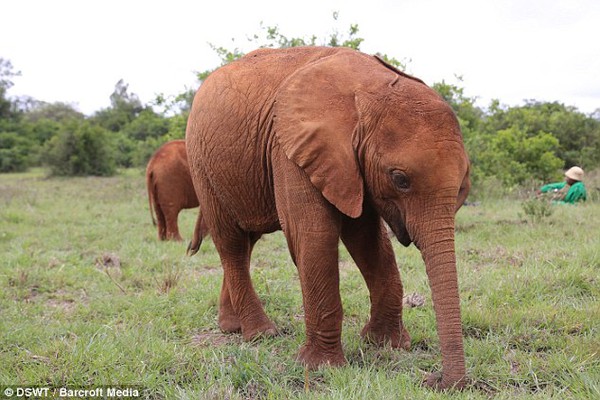 Image of Roi at his new place of residence with friends who are in the same situation as him.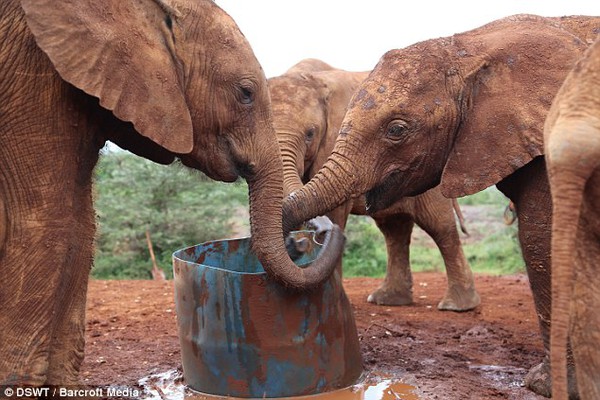 Also at this center, many big elephants care and love Roi. Days have passed, now Roi is used to his new life and now Roi has become more independent and confident.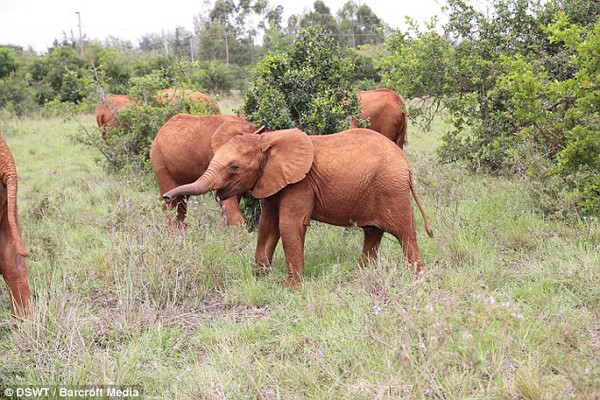 A bright look appeared on Roi's face. Today, poaching for ivory is a common problem in Africa. It is estimated that every 15 minutes an elephant is shot and k.i.l.l.e.d for its tusks.
By: Dailymail