Innsbruck is a lovely place situated in western Austria and attracts hundreds of thousands of couples from all the world who are after a romantic holiday hotspot. The city is located in the Inn Valley and surrounded by high mountains, beautiful lakes, and rivers. Here you can find our pick of the top 5 best the most romantic restaurants in Innsbruck.
Innsbruck is full of romantic destinations, but a real treat for couples is the city's restaurants. Mainly because they offer stunning food set in stunning scenery.
Most Romantic Restaurants in Innsbruck
1. Kapeller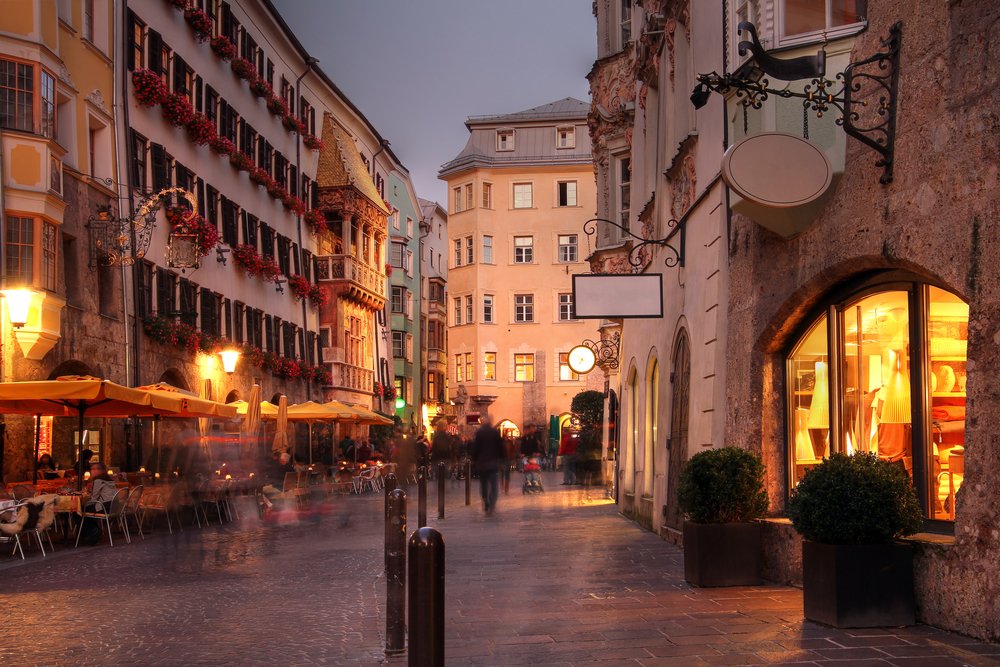 Address: Philippine-Welser-Strasse 96
This is one of Innsbruck's oldest restaurants. It was opened in the 16th century and is the perfect venue for couples looking to infuse their evening with a lot of romance. The restaurant is run by the Happ family (who also happen to run a nearby 4-star hotel). The setting here is wonderful, crisp, and mountainous, and the cuisine is authentic Austrian.
Austrian food is perfect when you're staying up in the mountains and Kapeller delivers it well. Expect roast lamb and rosemary, courgette risotto, and exquisite dumpling soup. Kapeller's belief in using local produce, reflected by the wine list, which honors local growers.
2. D.i.e Wilderin
Address: Seilergasse 5
This restaurant comes with a fashionably relaxed setting. The very best of Austrian food, D.i.e Wilderin is enjoyed by tourists and locals alike. The décor is understated and feels very modern inside. The menu is fantastic and focuses on seasonal ingredients, all of which are sourced locally.
The meat is especially good as it comes from the very local farms and the chefs can often be seen foraging for ingredients in the nearby woodland. This is a great romantic hideaway and there's often a live jazz band.
3. Lichtblick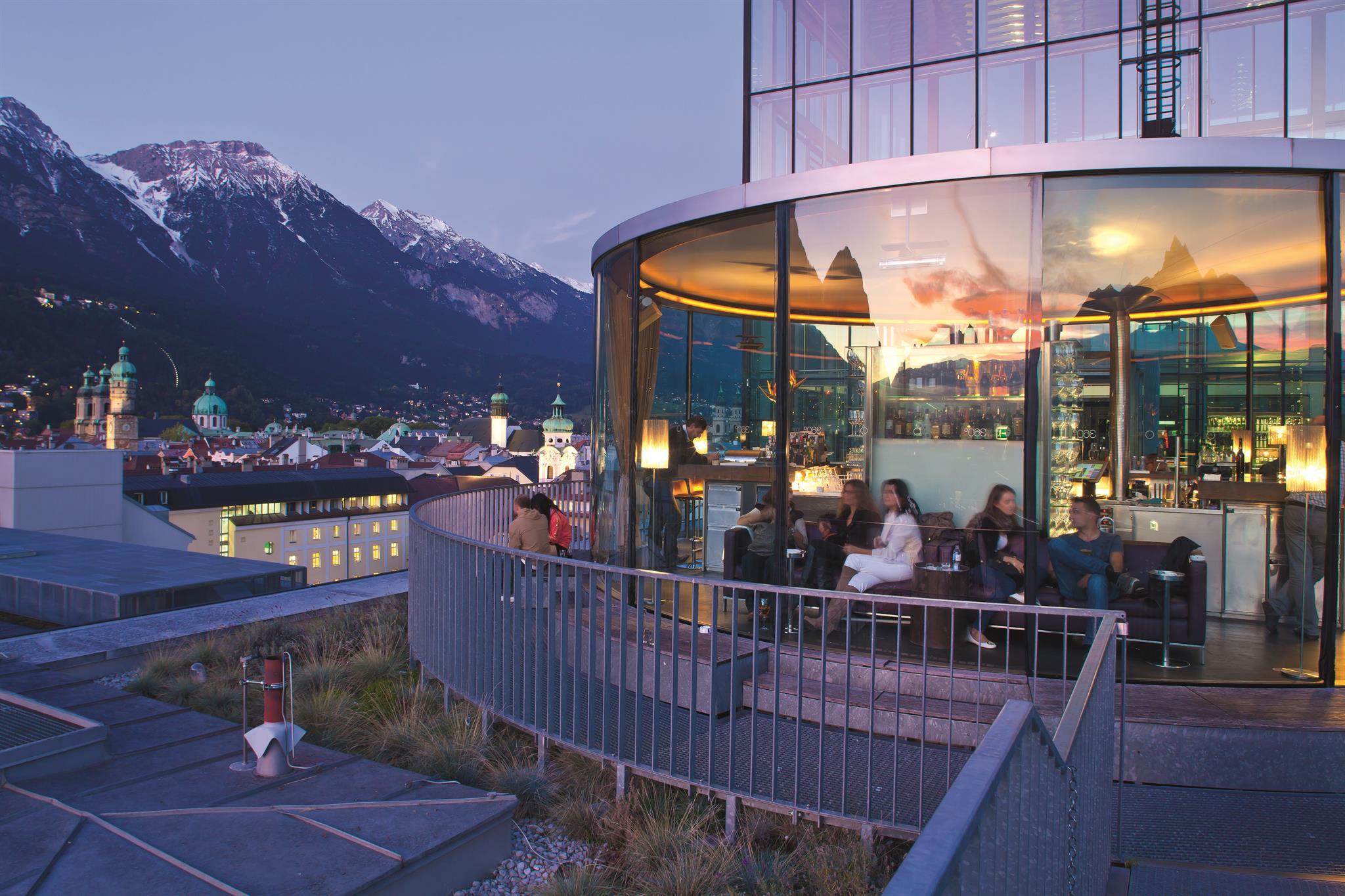 Address: Maria-Theresien-Strasse 18
Located on the 7th floor of the Rathausgalerien, Innsbruck's upmarket shopping mall that attracts keen shoppers from all over Austria, this restaurant is very chic with minimalist designs. The walls are glass which means that a seat here means you get to see the Alps – and beyond!
The fantastic view isn't everything Lichtblick has to offer, though. The food is a gastronomic paradise. Serving up a Mediterranean-inspired menu with dishes like lobster and crayfish gazpacho, soufflés, and wild rice risotto.
4. Fischerhausl
Address: Herrengasse 8
Built-in 1758, this pretty restaurant sparkles in the Innsbruck sun. Pained in yellow it stands out in Herrengasse street and you can't miss it – which is lucky because the food is not to be missed! Located between Domplatz and Hofburg, the menu here offers excellent, Tyrolean-inspired food.
There are some firms Austrian favourites that are prepared to perfection like cheesy dumplings cooked in broth, schnitzel, and Grostl. There's a terrace outside the restaurant that looks out onto the street which is a perfect spot for a bit of romance.
5. Dengg
Address: Riesengasse 11
This is quite a secret and well-hidden restaurant. If you're looking for a quirky dinner out then Dengg is the place for you. When you enter you might think that you've entered somewhere very modern; the interior design is minimalist and clean-cut with white-washed walls and strong angles.
But the place is decorated with old-fashioned kitchen appliances – some dating back centuries! The menu here Austrian cuisine with a Mediterranean twist. Expect delicate root vegetable purees, wine jus, perfectly seasoned cuts of locally sourced meat, and elegant desserts.
By: nomadicas.com