A small island nation home to around 4.5 million people located in the Pacific Ocean, New Zealand is famous for its national rugby team, its indigenous Maori culture and its picturesque landscape. If you're an international student considering studying abroad, New Zealand may be a long way from home. But the many hours – and possibly days – spent traveling to get there will be well worth it!
Here are the top 10 things to do in New Zealand that we think anyone undertaking planning to study in New Zealand should know about! We've also listed some of the universities closest to each activity, and you can see the full list of top universities in New Zealand here.
1. Visit Auckland – "City of Sails"
Location: Auckland
Top universities in Auckland: University of Auckland (92nd in the QS World University Rankings® 2014/15); Auckland University of Technology (AUT, 501-550); Massey University (346th)
It may not be New Zealand's capital, but it's the country's largest and most internationally diverse city. Built on a volcanic landscape and surrounded by the Manukau and Waitemata Harbours (hence the "City of Sails" nickname), Auckland is not only a boating enthusiast's dream, it's also a great city for students. Indeed, it ranks 22nd in the QS Best Student Cities 2015, thanks to its high quality of living, high ratings from graduate employers and more.
If you're a culture vulture, Auckland offers a great selection of international music concerts, art galleries, retail therapy and entertainment. And for thrill-seekers, why not take on the challenge of the bungee jump from Auckland Sky Tower, the tallest free-standing structure in the Southern Hemisphere?
Perhaps the main attraction of Auckland is that tourists and students alike can enjoy the best of both urban and natural life: a bustling metropolitan city within walking, biking and driving distance of beautiful beaches, mountain biking tracks, coastal walks and native bush. The perfect place to kick off your itinerary of things to do in New Zealand!
2. Watch a game of rugby – New Zealand's national sport
Location: All over New Zealand
"Kiwis" (as New Zealanders are known) are passionate about rugby. If there's one thing everyone knows about New Zealand, it's the All Blacks – the country's national rugby team. There's also an intense, but friendly, rivalry between different rugby regions throughout the country. And with a rugby stadium in every major university town, there's no excuse not to watch the game first-hand.
If you want to catch a piece of the atmosphere, dress up in the local team's colors and head down to catch a game of New Zealand's national sport with your fellow students (you might need to bring some locals along if you're not sure about the rules or spectating etiquette!).
Did you know…? The All Blacks are famed for performing a traditional Maori war dance called the Haka at the start of every international match.
3. Hit the slopes, the beach or the lakes – all in one day
Location: Hamilton
Top universities in Hamilton: University of Waikato (401-410)
Nearly all of New Zealand's major cities are on the coast – and those that aren't are less than an hour's drive inland. But there's one city in particular where you can experience all the different elements of New Zealand's great outdoors within the space of a single day.
If you choose to study in New Zealand in the city of Hamilton, located on the North Island just over an hour's drive from Auckland, your weekend activity schedule is sure to be action-packed. Top spots to check out include Raglan, New Zealand's number one surfing spot, which boasts one of the world's best left-hand breaks; Mount Maunganui, a popular east coast beach home to many sporting and music events; Taupo, a great place to bungee jump, jet boat and sky dive; and the Whakapapa and Turoa skifields, for skiing!
4. Wine and dine your way around New Zealand
Location: All over New Zealand (for food), Marlborough (for wine)
There are famously more sheep than people in New Zealand, and agriculture is the country's main export industry. Expect to see large numbers of grazing cows and sheep, as well as numerous dairy farms while you study in New Zealand, and don't be surprised by the amount of meat and ice cream you may consume during that time!
You can then wash all this rich food down with a glass of some of New Zealand's finest wine. The country is fast making a name for itself in the viticulture industry, in particular in the form of New Zealand Sauvignon Blanc. Take a weekend break from the studying – or perhaps save this as a reward for getting through your exams – and head to Marlborough for a wine tour.
5. Explore Middle Earth
Location: All over New Zealand (and Wellington for the production HQ)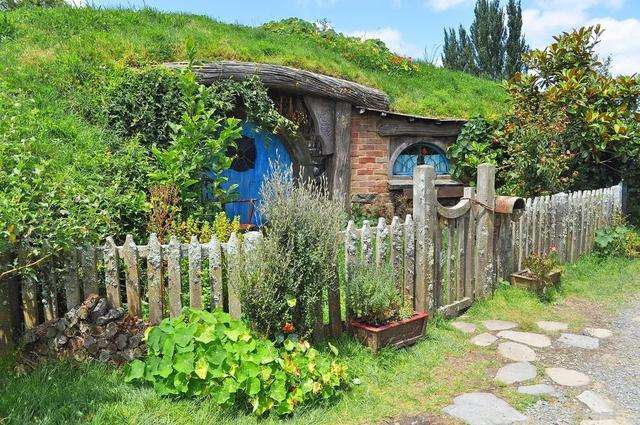 The Lord of the Rings series is one of New Zealand's best-known Hollywood legacies. The inspiring backdrop of Peter Jackson's trilogy, as well as prequel The Hobbit, New Zealand offers a great chance to experience Middle Earth – though you may need to use your imagine to fill in the talking trees and orcs.
Visit Hobbiton in the North Island town of Matamata, tiptoe through Mordor along the Tongariro Crossing, or seek out the fortress of Isengard near Queenstown. Over 150 locations were used within the films, and tourists continue to flock to major landmarks on organized tours and solo adventures.
If you're more concerned with the actual making of the films, head to capital city Wellington, where much of the production took place and where the cast and crew spent most of their time. And while we're on the subject…
6. Visit Wellington, New Zealand's capital
Location: Wellington
Top universities in Wellington: Victoria University of Wellington (275th in the world rankings); Massey University (346th)
New Zealanders are known for their innovative spirit, so it should come as no surprise that even their government does things a little bit differently. Part of the nation's parliamentary operations happen within an architecturally unique building, fondly named The Beehive. But that's not the only building of interest in the capital.
No visit to Wellington is complete without a visit to Te Papa. Situated on the city's picturesque waterfront, New Zealand's national museum hosts a range of both permanent and travelling exhibitions. Admire beautiful Maori cloaks, step into a traditional marae (meeting place), get up close to a colossal squid, or experience what an earthquake would feel like. Te Papa is in downtown Wellington, so once you've finished exploring the exhibitions take a walk up Cuba Street, where an eclectic array of shops and cafés awaits.
Did you know…? Wellington and its harbor are situated on an active geological fault line, known as the Pacific Ring of Fire. This means earthquakes are a regular occurrence in the city – but fortunately, they're so far underground that residents often don't even feel a rumble.
7. "Go bush"… on one of New Zealand's great walks
Location: The South Island and the Tongariro Crossing (spanning the length of Mt Tongariro in the North Island)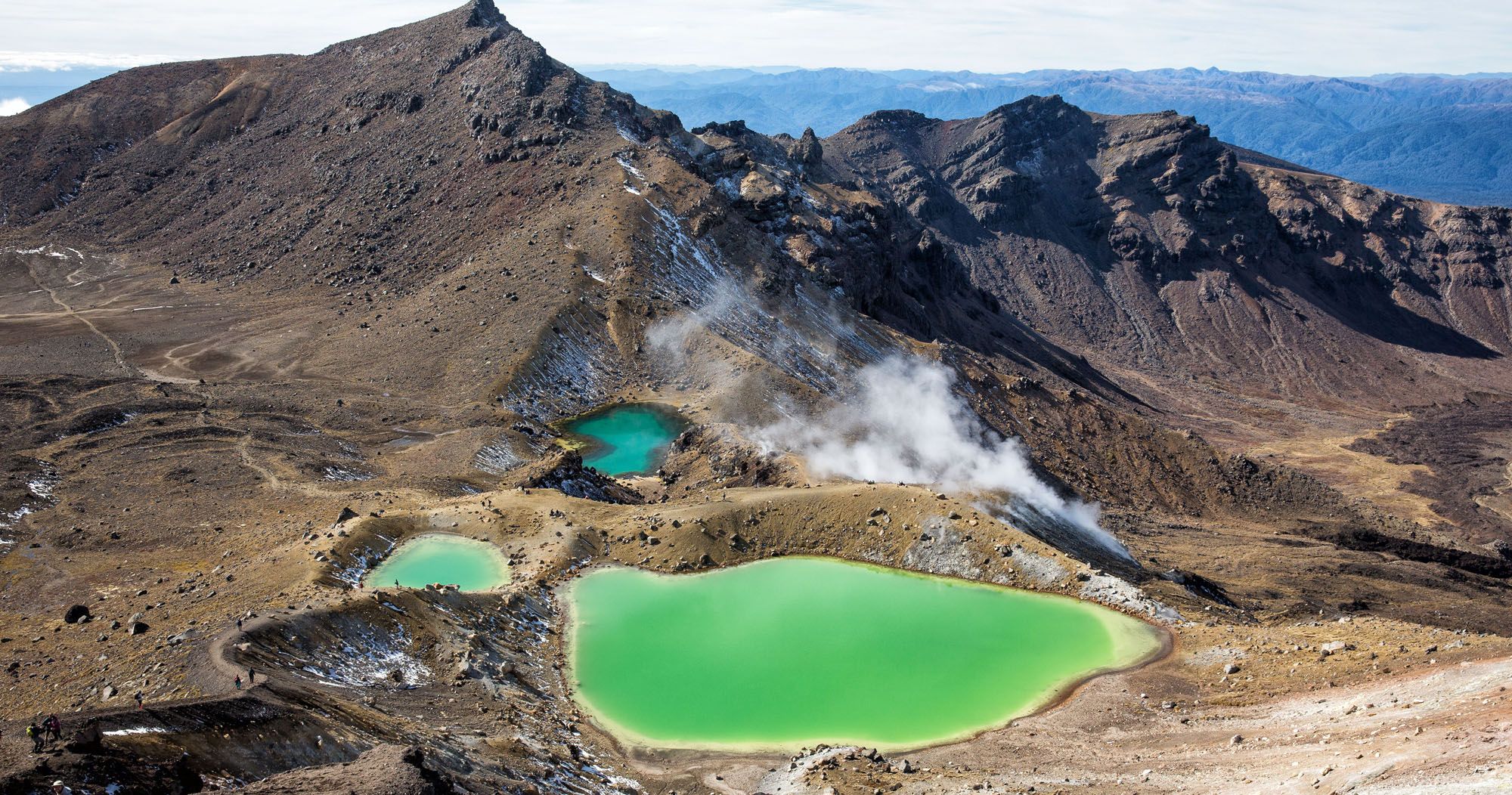 Camping and 'tramping' – or 'hiking' for those in the Northern Hemisphere – are popular pastimes for those visiting and living in New Zealand. Find a remote patch of bush, set up a canvas tent, or walk for days on end with a pack on your back, and see how long you can last without a shower or other home comforts…
Yes, this is many a New Zealander's idea of a holiday! Don't knock it until you try it; there's something pretty special and liberating about ditching the technology and simply being close to nature for a while. Most, if not all, of New Zealand's universities will have tramping clubs, so if you're studying abroad in this country renowned for its clean, green image and beautiful scenery, don't miss out on this experience.
Popular routes include the Milford Track, the Heaphy Track, the Routeburn Track and the Queen Charlotte Track.
8. Take in a performance at The Court Theatre, Christchurch
Location: Christchurch
Top universities in Christchurch: University of Canterbury (242nd); Lincoln University (411-420)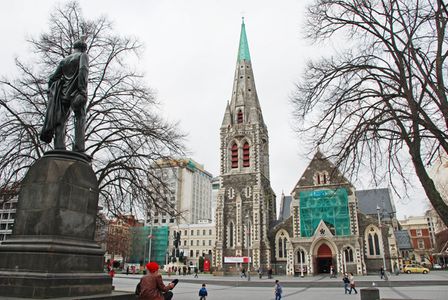 Situated in the beautiful old stone buildings that once housed the University of Canterbury – or Canterbury College as it was then known – is New Zealand's foremost (and Christchurch's only) theatre company, The Court Theatre. Founded in 1971, it has become the most successful arts organization in New Zealand – so will be top of your list of things to do in New Zealand if you're an arts student or simply have a passion for the creative side of life.
New Zealand's second largest city is also home to the International Antarctic Centre, the Willowbank Wildlife Reserve, one of New Zealand's most successful provincial rugby teams (the Canterbury Crusaders), and even an eccentric public figure known as the "Wizard of Canterbury". Christchurch is also a great spot from which to explore Kaikoura, a popular place for whale watching.
Other local attractions include Hanmer Springs, a thermal pool and spa resort; Mt Cook, New Zealand's highest peak; and Akaroa – a little bit of France in the Southern Hemisphere!
Did you know…? In 1848, a member of the Canterbury Association suggested the town be named "Christ Church" after the famous college at Oxford University. It was mistakenly written down as one word in the minutes of the meeting, and Christchurch has stuck ever since. Other English influences are found in the naming of the River Avon which runs through the city, Brighton beach, and street names including Hereford, Worcester, Manchester and Oxford.
Image (right): Christchurch Cathedral
9. Get high on adrenaline
Location: Rotorua and Taupo in the North Island and Queenstown in the South Island.
If you're an adventure lover, you'll be pleased to hear there's certainly no shortage of things to do in New Zealand to get your adrenalin levels up. These include sports such as jet boating, white water rafting, sky diving and bungee jumping – all great ways to celebrate the end of exams!
Did you know…? Bungee jumping was invented in New Zealand by entrepreneur A. J. Hackett. So what better place to throw yourself off a bridge with some stretchy rope tied around your ankles than in the location where it all began?
10. Visit Dunedin – New Zealand's student city
Location: Dunedin
Due to the city's long academic history, Dunedin has been cemented as the country's number one student city, despite its small size. And the city certainly lives up to student credentials. "Scarfies" – the local nickname given to the city's students – are well known for their student pranks and for their ability to party.
Silliness and nightlife aside, Dunedin also has an excellent reputation for the quality of its higher education, with the University of Otago highly reputed for its research excellence.
Other attractions in and around the city of Dunedin include Lanarch Castle; Otago Peninsula, home to seals and albatrosses; and Baldwin Street, the steepest street in the world. The city is also less than two hour's drive from Queenstown, another popular tourist destination.
By: Staff Writer