Planning a trip to Oahu, Hawaii soon and wondering where to eat in Honolulu? Luckily, there are so many delicious places to eat in the city especially near Waikiki Beach! Here is my top 10 list of restaurants and shops I love to eat at every time I visit Oahu.
TONKATSU GINZA BAIRIN
A Japanese restaurant that serves the best tonkatsu you will ever have. Order the tonkatsu dinner set so you can try a variety of meats. You can get endless refills on their cabbage salad and rice so you will leave with full bellies!
DUKE'S WAIKIKI
A popular restaurant in the heart of Waikiki with beautiful beachfront views. They have delicious BBQ ribs, slow roasted prime rib steak, seafood and desserts. I really love their sautéed mac nut and herb crusted fish. Lines are usually long, so plan ahead! Try to go during sunset for a breathtaking view of the ocean.
MARUKAME UDON
The line here is usually out the door and down the sidewalk, so come early! Their udon, tempura and musubi are magical. They serve a variety of udon and you can't go wrong with any of them. I always go multiple times when I visit Oahu and order something different each time. It's a cafe style restaurant where you get your udon bowl and put in any extra tempura or
HEAVENLY ISLAND LIFESTYLE
A sweet breakfast cafe with nice patio seating. I love getting their french toast with fresh fruits and the eggs benedict. Eating here in the morning is a great way to start the day!
TEMPURA TENDON HANNOSUKE TOKYO
Order the Tendon (tempura on rice) – it is tempura perfection. Light batter that is golden and crisp coating perfectly cooked seafood. You get a variety of seafood tempura that is dressed with a moreish tentsuyu sauce that adds a burst of flavor. Definitely worth the wait in line.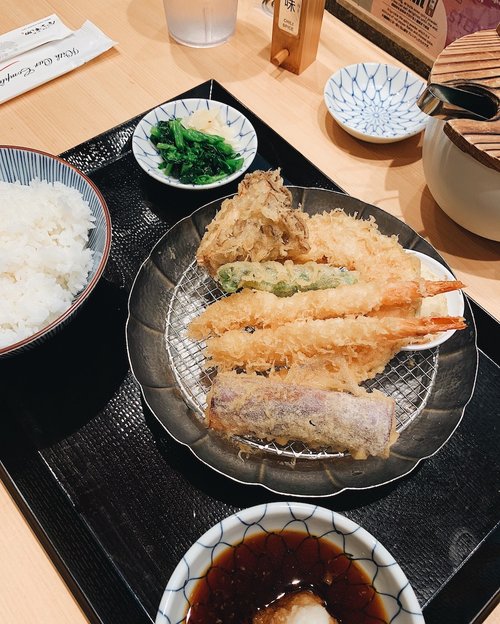 STEAK SHACK
A great place for take-out lunch to enjoy on the beach – order the steak and rice plate with garlic butter (this place is cash only). The steak is always seasoned and cooked to perfection!
MAGURO BROTHERS HAWAII
The fish here is so fresh and soft, it just melts in your mouth. They have a side variety of poke to choose from and they are all very good! The Shoyu and Spicy Ahi poke are full of flavor and the portions are generous.
MUSUBI CAFE IYASUME
The perfect spot to grab a couple of onigiris (rice balls with fillings) and other snacks. During my stay in Hawaii, I would eat an onigiri basically every morning. They make the perfect snack or quick meal for when you're planning a roadtrip around the island. I recommend the spam musubi!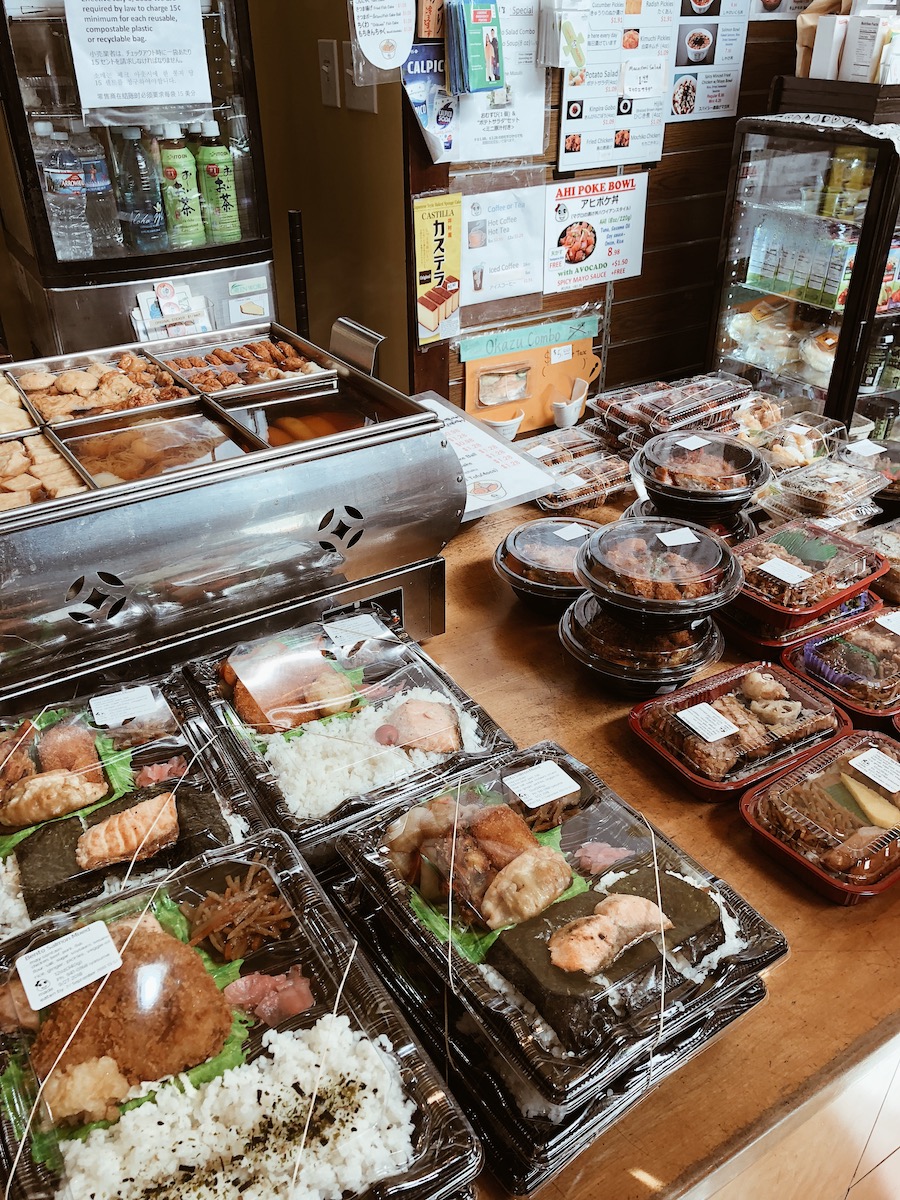 LEONARD'S BAKERY
Fresh and fluffy malasada donuts with a perfect sugary bite and chew with fillings that will make you want more. For just $1.65 per malasada, you'll end up ordering more than you need, but that's okay!
THE SUNRISE SHACK
There are plenty of acai bowl shops around Honolulu, but this location stood out to me because of their unique menu. I really like the granola they use on top and the interiors of their shops are always very cute!
Source: loveminna.com