To say that Switzerland is a magical place is an understatement. This country boasts breathtaking landscapes, spectacular alpine scenery, turquoise-colored lakes, and quintessential villages that will sweep you off your feet. There's just so much beauty everywhere you look that you wouldn't ever want to leave. Apart from the stunning views, the "Land of the Alps" is also brimming with exciting outdoor activities and out-of-the-ordinary accommodations. If you want to try something new and experience nature at its finest, why not ditch the luxurious hotels and stay at a farm in Switzerland? It would be nice to come home to a private and peaceful haven after hiking at Matterhorn or visiting popular sites like Swiss National Park, Oberhofen Castle, Chateau de Chillon, and so much more. Read on to discover the top farm stays in Switzerland.
1. Modern farmhouse for the whole family, Saulcy
Set in the middle of acres of lush greens, this lovely farmhouse is the perfect place to escape from all your worries. Inside, you will see a spacious living room filled with wooden furniture, cozy bedrooms with double-deck beds, and a charming kitchen area that practically invites you to prepare a good meal. Kids will especially love the swimming pool and playground outside, as well as the adorable bathroom adorned with toys and colorful tiles. The property's backyard has a dining area that is ideal for lounging or lunching with the family while admiring the gorgeous views. Staying here will give you all the privacy that you need because there is no one else around but you and the animals.
2. Charming farmhouse with a pool, Oberwil im Simmental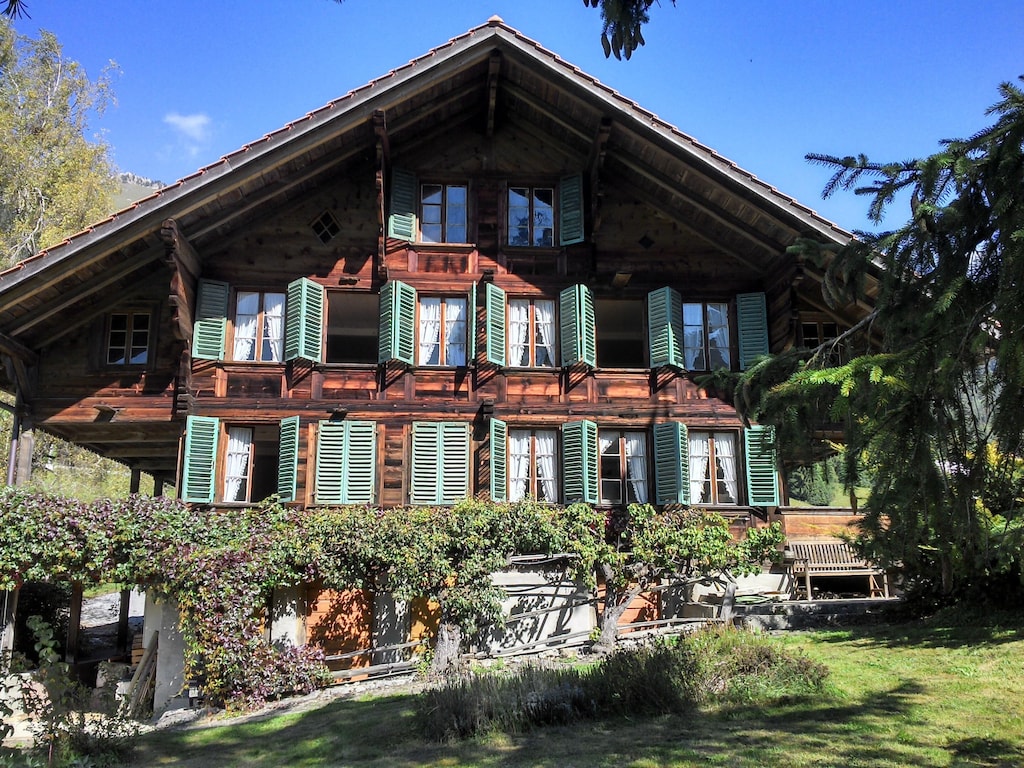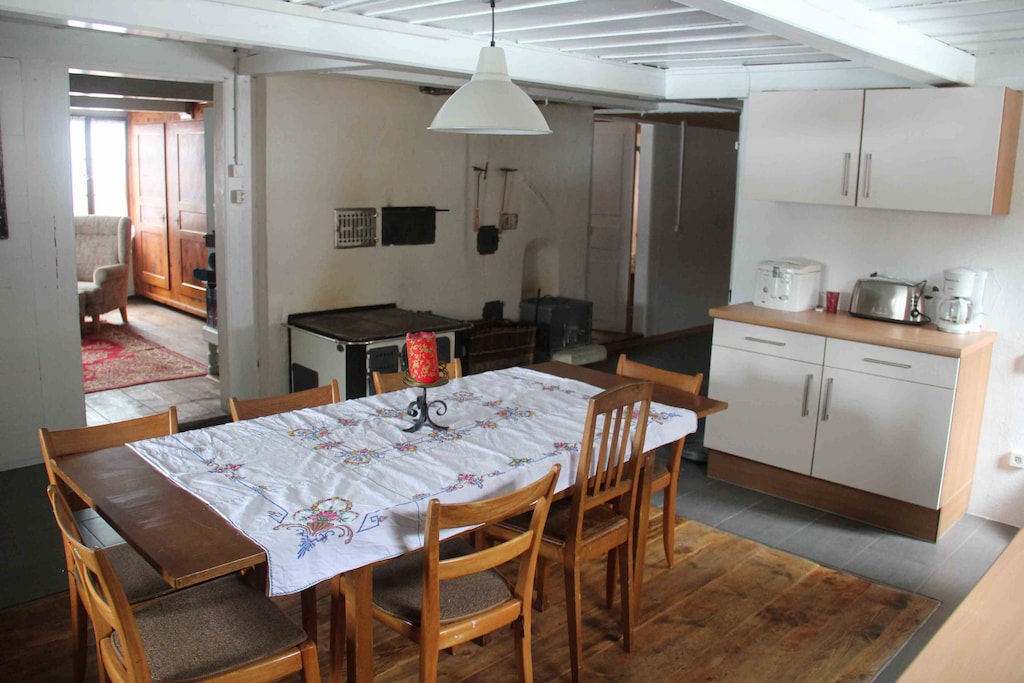 If you want to get off-the-grid and just be one with nature, you might want to book a stay at this charming farmhouse. There is no internet or TV connection inside the property, giving you the chance to enjoy each moment of your trip without distractions. The house has five rooms with comfortable beds, a vast living room, and a kitchen equipped with cookware and utensils. During the summer, you can plunge in the pool outside, or sit at one of the folding chairs and immerse yourself in the raw beauty of the environment. This accommodation is conveniently located near hiking spots, Lake Thun, Adelboden ski resort and Thun Castle.
3. Beautiful apartment overlooking Wetterhorn, Oberhasli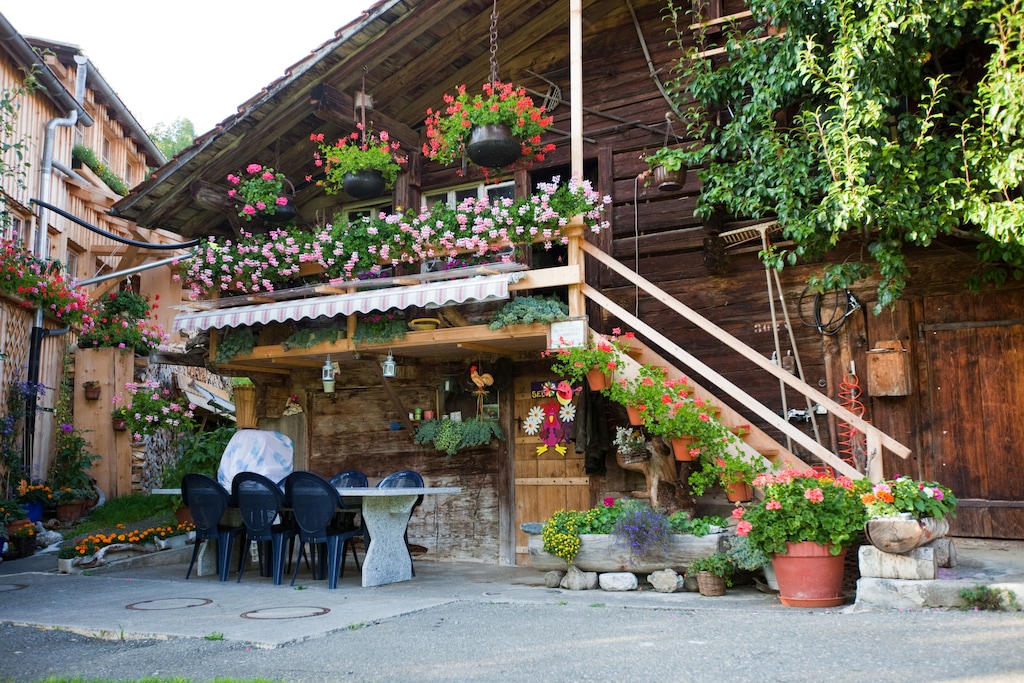 You will be greeted by an enchanting garden filled with sunflowers, roses, and plants in this five-bedroom apartment. If you're traveling with a large group, this is a great accommodation option because it can accommodate up to 14 guests. Inside, there is a vast living room and dining area, cozy bedrooms with plenty of beds, a large kitchen, and two private bathrooms. The best thing about staying in this lodge is that you'll get an unobstructed view of Wetterhorn from the comfort of your room.
4. Whimsical farmhouse with a hot tub, Meikirch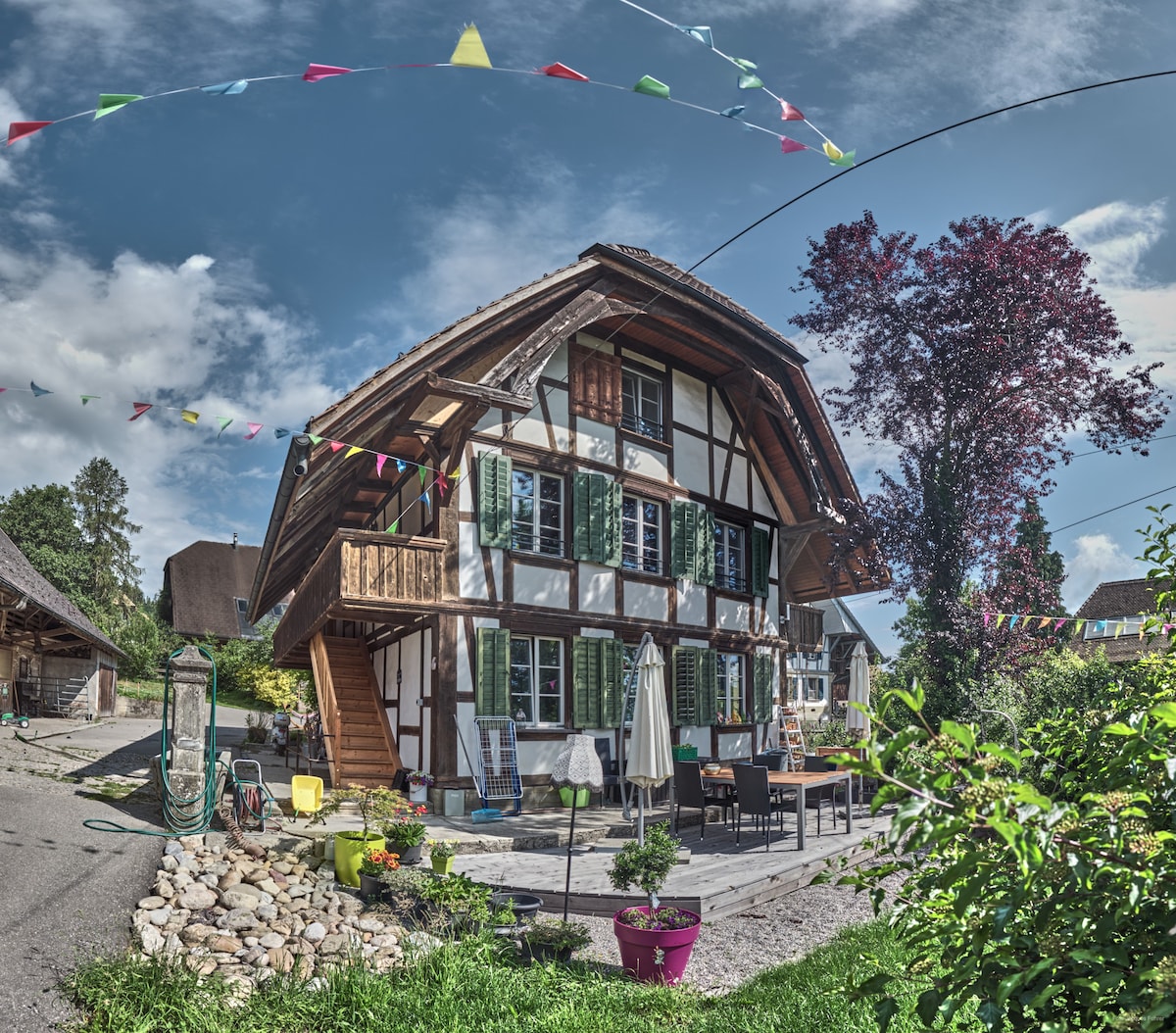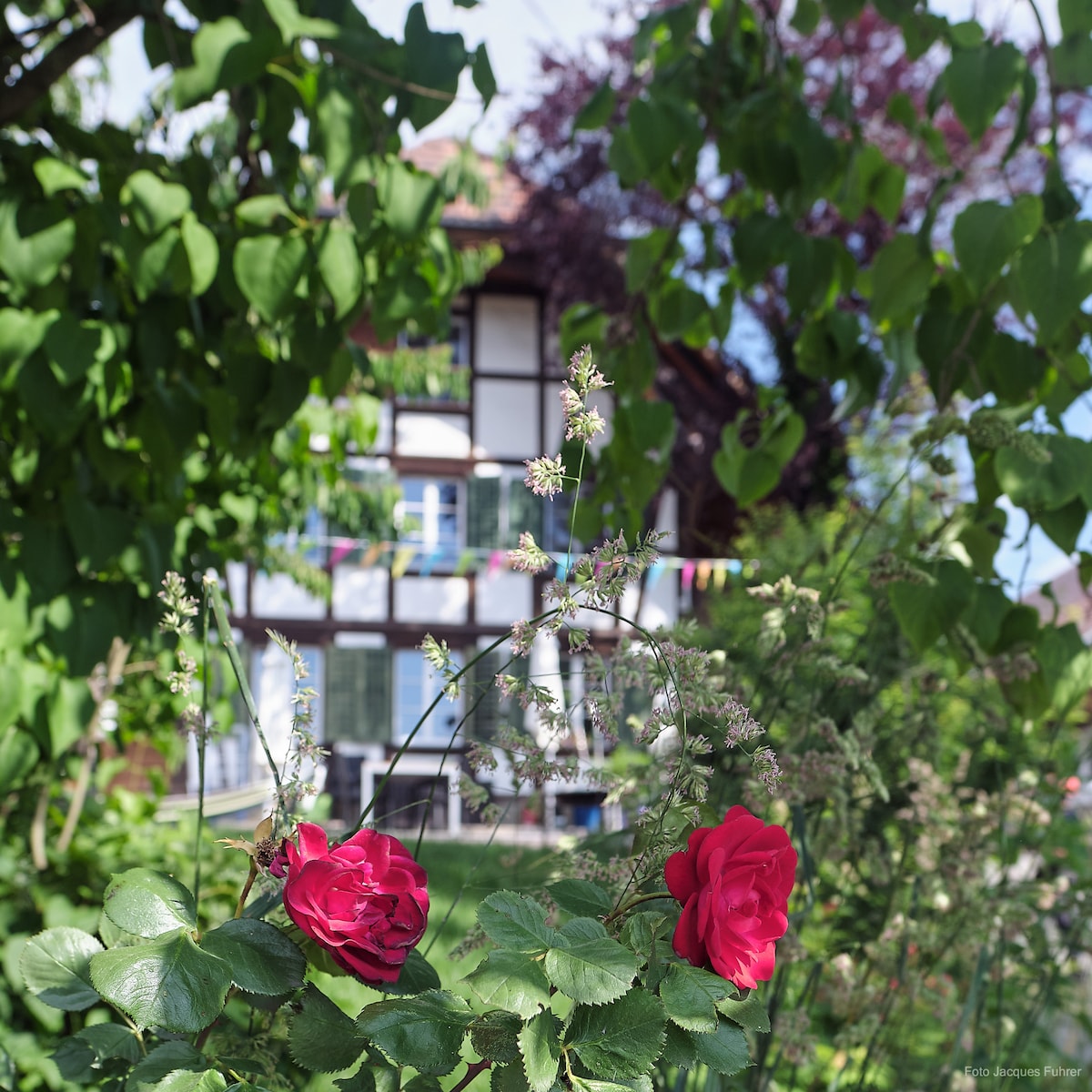 This farmhouse for six exudes a fairytale vibe that would make you want to relive your childhood days. The house features wooden ceilings and walls, floor-to-ceiling curtains, plush beds covered in silk sheets, a decent-sized living room with a reading nook and TV, and a kitchen area with ample amount of space to let you move freely around while cooking. If you're not in the mood to visit nearby attractions, you can just soak in the hot tub in the backyard, interact with the animals in the area, or challenge your siblings to a game of table tennis or foosball.
5. Comfortable apartment with a rural charm, Trub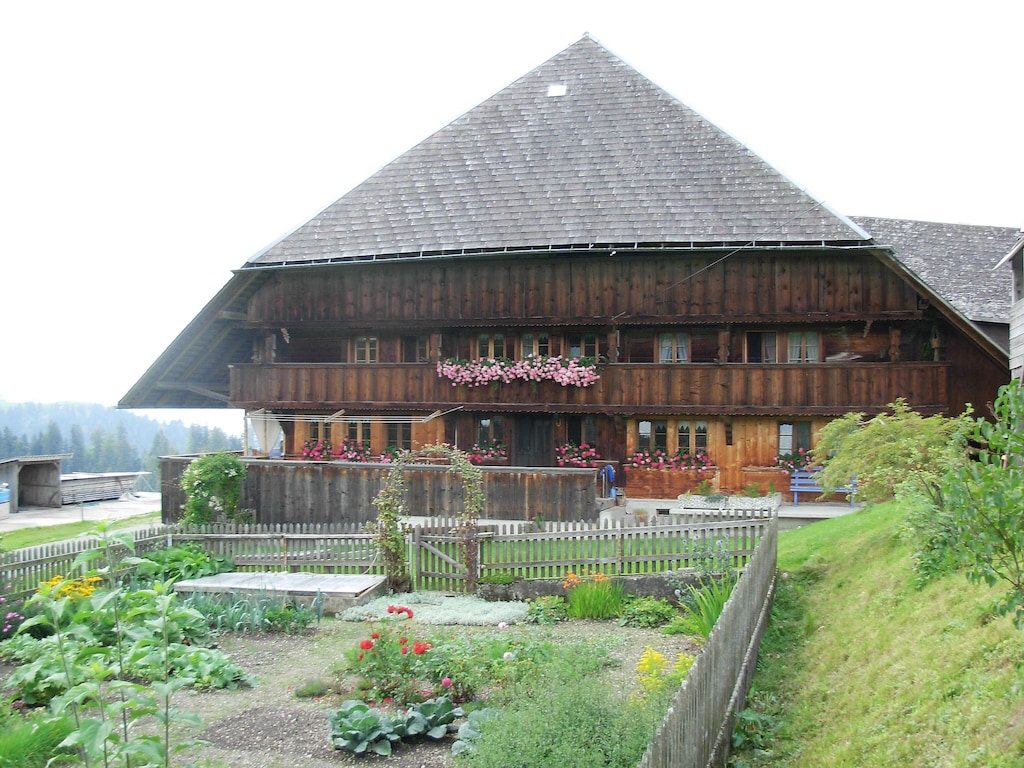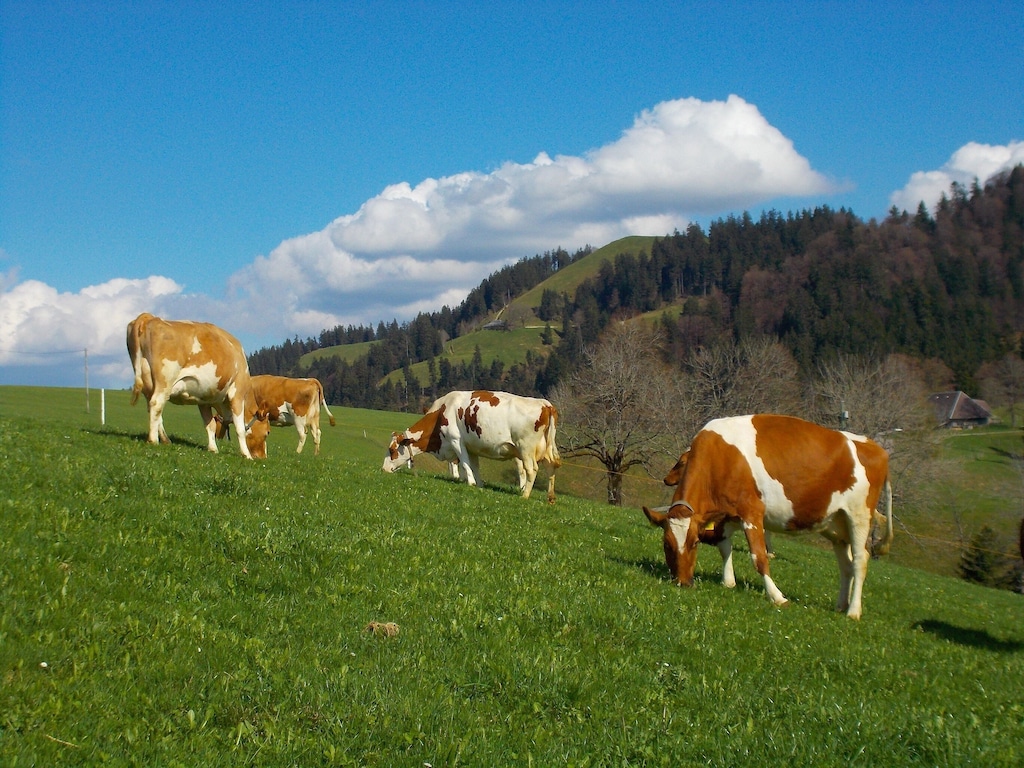 Surrounded by greenery and bright flowers, the first sight of this apartment will surely take all your stress away. The property is furnished with wooden features and comes with two bedrooms that can sleep up to four people. Guests will have access to a sizeable kitchen area, a living room, and a well-maintained garden. If you're an animal lover, you'll surely find joy in feeding and playing with the cows and chickens in the area.
6. Elegant apartment amidst nature, Sorens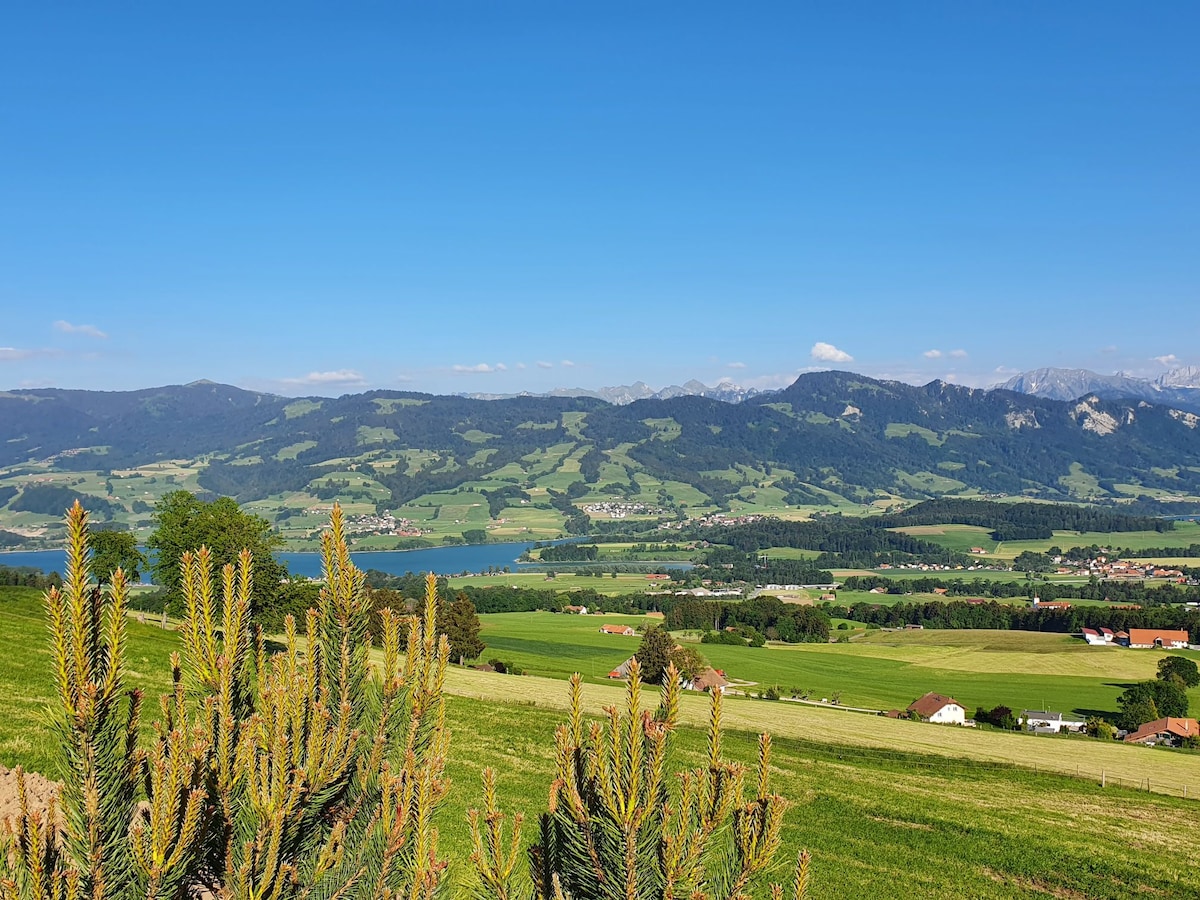 Embrace the minimalist lifestyle in this two-bedroom apartment in Gruyère, Sorens. This home boasts sleek interiors that combine modern and classical to achieve a soothing vibe. It has a chic living room and dining area, spotless bathrooms, and a modern kitchen. Just when you think the indoor area is idyllic enough, wait until you see the outdoor space. The backyard has a picnic table and folding chairs, where you can unplug and marvel at the sight of verdant plains and undulating hills.
7. Simple pre-grazing hut for five, Sankt Stephan
No electricity and no water for days. Are you up for the challenge? If you're willing to experience real farm life, then gather your squad and live in this small hut for a while. Guests staying here will have access to a kitchen, a bedroom with two bunk beds, and a jaw-dropping view of paradise. You can use this time to bond with your family, learn how to chop wood and take water from the water well, and find solitude in nature.
8. Rustic holiday house with three bedrooms, Krummenau
Looking for a secluded setting for your next staycation with your family? This holiday house located outside the village of Nesslau offers a peaceful getaway to its guests. Boasting rolling hills and picturesque garden courtyards, this home is the place to be if you want to disconnect to connect. Inside the house, you will see a neat dining area and living room, three bedrooms, and a kitchen packed with everything you need to whip up delectable meals. For people who love the outdoors, shops, restaurants, skiing, and hiking spots are within easy reach of the house.
9. Contemporary farmhouse with a beautiful view, Kriens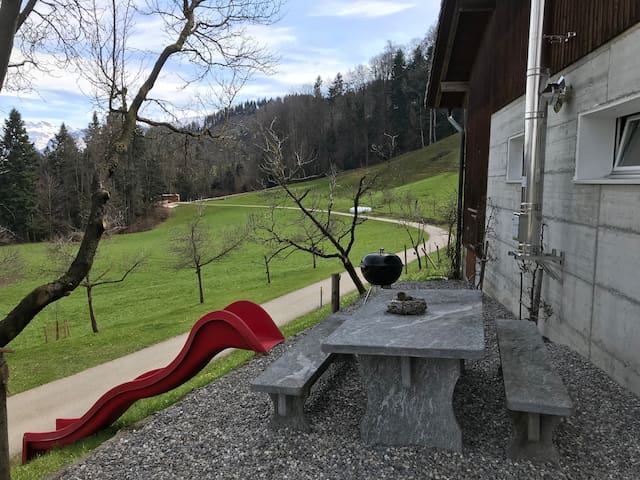 You will adore white walls when you choose to spend your holidays at this exquisite farmhouse. This apartment has a bedroom with comfortable beds, a living room that doubles as a sleeping area, and an up-to-date kitchen. It can house up to four people, and has incredible lake and mountain views. Guests will also have access to a balcony, which is the best place to relax and catch sunrises and sunsets.
10. Alpe Soladino, Someo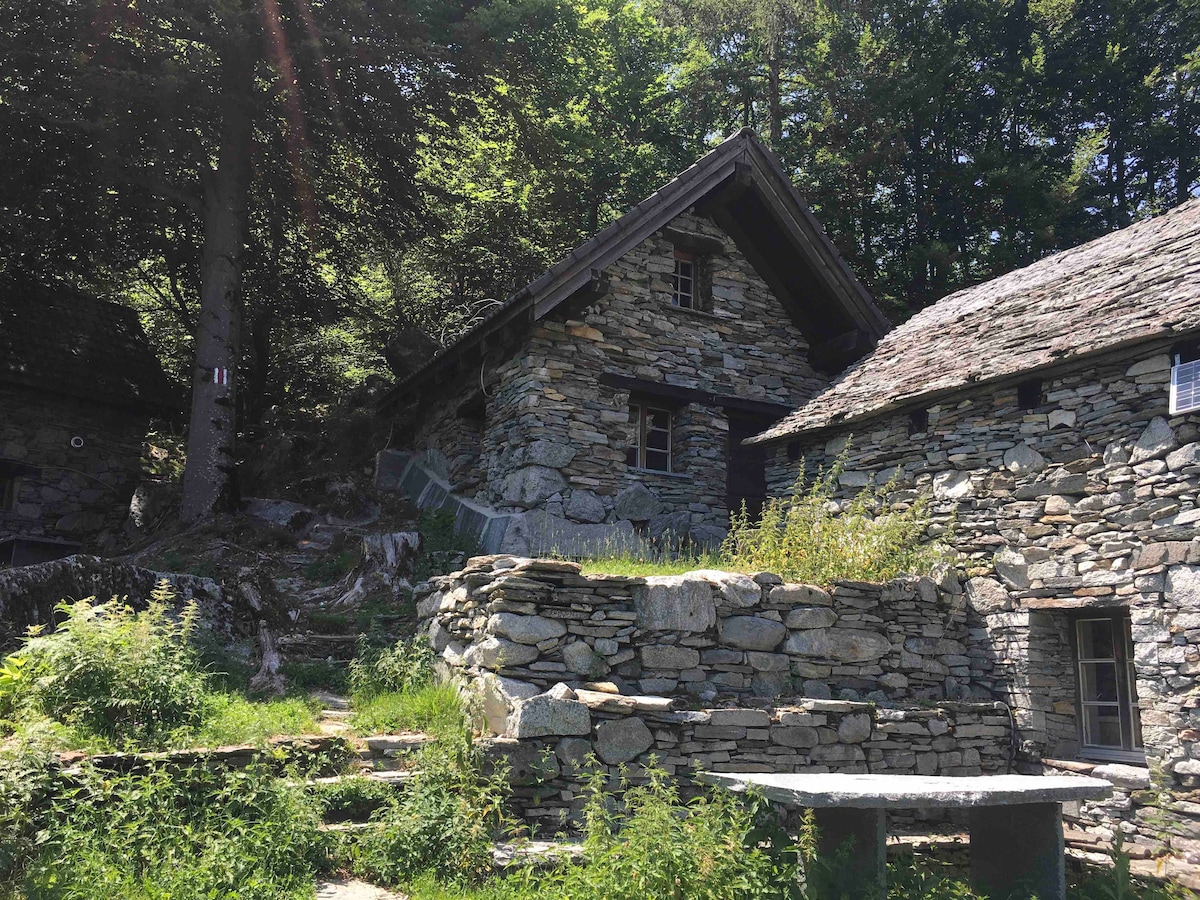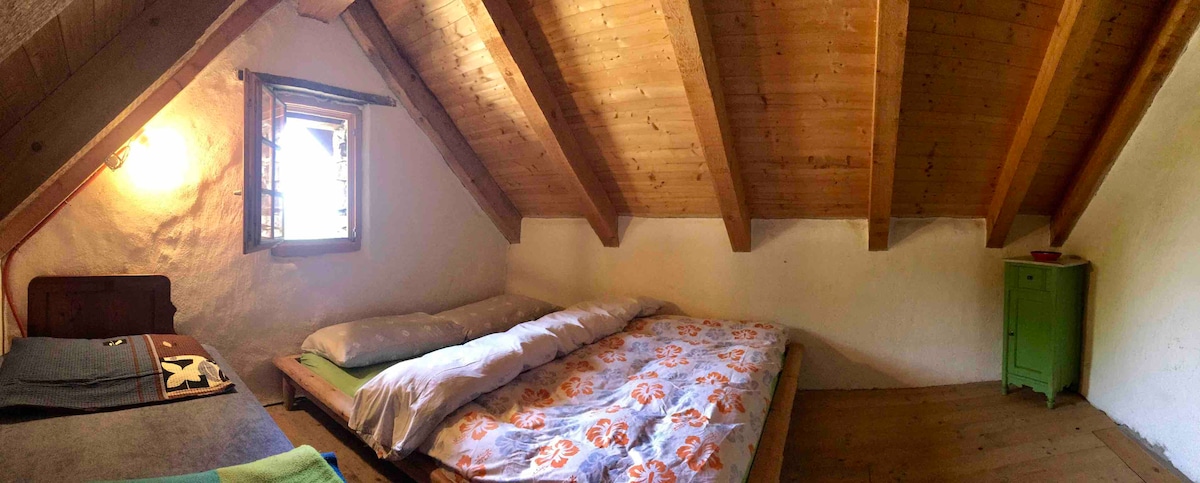 If you're up for an adventure, you might want to stay at this bewitching farmhouse that looks like it came straight out of a children's storybook. It is hidden in the middle of the forest and can only be reached by foot. This sanctuary can harbor up to three people, and has a kitchen stocked with basic cooking tools. Views of majestic mountains towering over green pastures await you here, making this humble abode worth the hike.
A once-in-a-lifetime trip to Switzerland
When the going gets tough, sometimes all we need to heal is a fresh restart. Why not get lost in Switzerland and find yourself again in nature? The almost unreal views in this country will surely give you the peace of mind that you deserve. We've rounded up this list of the top farm stays in Switzerland so you can take that much-needed break.
Source: trip101.com