New Zealand consists of two main islands, the North and South Islands, as well as approximately 600 smaller islands in the southwestern Pacific Ocean. This country is popular for the Hobbit films, which were shot among the stunningly beautiful scenery here. More than being a film set, New Zealand is also known for many attractions: Lake Wakatipu, with exciting opportunities for water sports, the iconic Sky Tower in Auckland, the beautiful Avon River in Christchurch, where botanic gardens and boating can be enjoyed, Rotorua, famous for Maori traditions, and the Pohuto Geyser. While the cities provide exciting excursions, it is sometimes good to stay away from busy streets and relax in the lush, mountainous countryside. Explore some of these excellent farm stays in New Zealand, outlined below.
1. The Nest – modern home overlooking the sea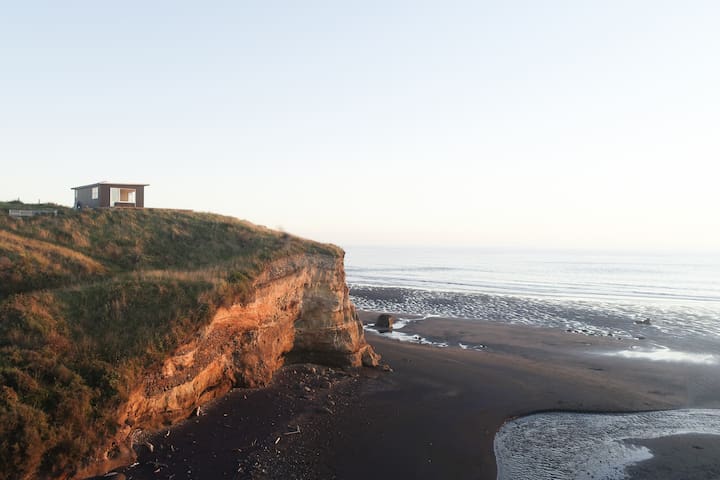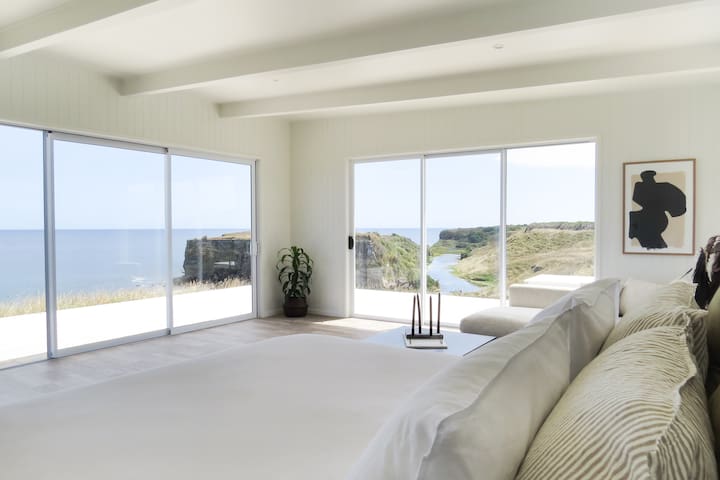 This modern home is perched on a cliff and offers stunning views of the Tasman Sea. Guests can enjoy the natural surroundings, while the only sound is the sea crashing below. This property is completely off the grid, with solar panels providing all the electricity. Gas is used in the kitchen for cooking, or alternatively, a barbeque can be held outside. Air conditioning is provided, however, there is no television and Wi-Fi available, encouraging guests to relax and get in touch with nature. The living area is furnished with a comfortable couch, while the kitchenette has a gas burner and a mini-fridge. There is a comfortable king-size bed and beautiful views all around. This accommodation includes an indoor bathroom with a shower, and an outdoor hot tub where guests can soak their worries away.
2. A comfortable farm stay in a central location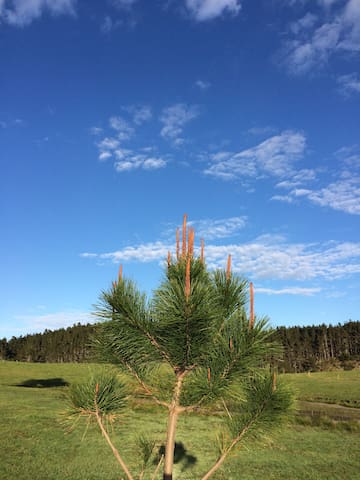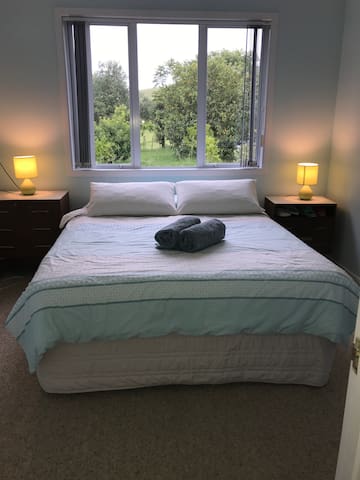 This lovely farm is a 10-minute drive from Rarawa Beach, 90 Mile Beach, and Henderson Bay, with a convenience store and a restaurant just a 15-minute drive away. Your stay in this accommodation comes with a breakfast of toast, cereal, coffee, and tea. Guests on a special diet are encouraged to bring their own food. You will also have access to a television and free Wi-Fi, and you are also welcome to explore the farm. Wild rabbits, wild turkeys, dogs, cows, and calves are raised on the property.
3. Private room and free breakfast on Fairlie Farm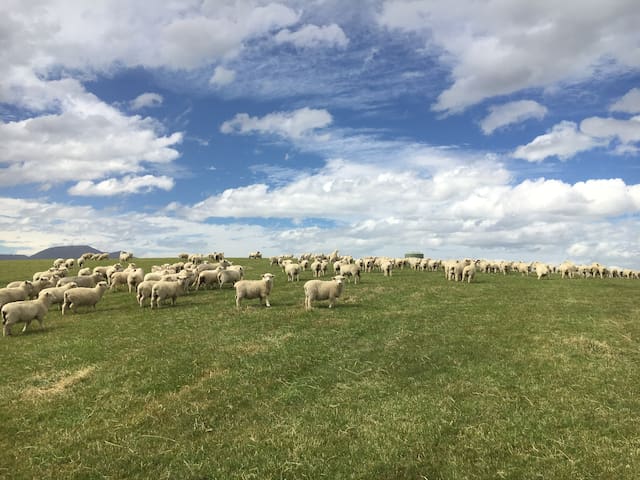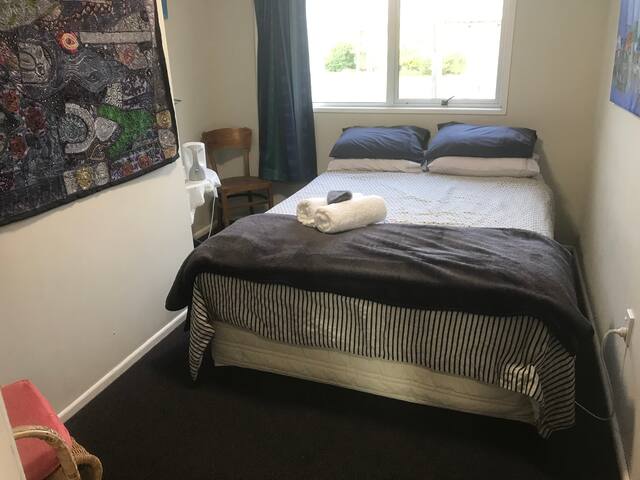 This farm offers accommodation for up to six guests across three bedrooms, each with coffee and tea making facilities. The rooms are set in a private home, and guests are served a continental breakfast each morning. Families are welcome, and children under five years old can stay for free. Guests share a bathroom and are welcome to use the kitchen for daily cooking. Wi-Fi is available, so you can keep up with daily emails. You will also have access to the farm and are welcome to visit the cows, sheep, and deer living on the property.
4. Hutiwai Hideaway Retro Cottage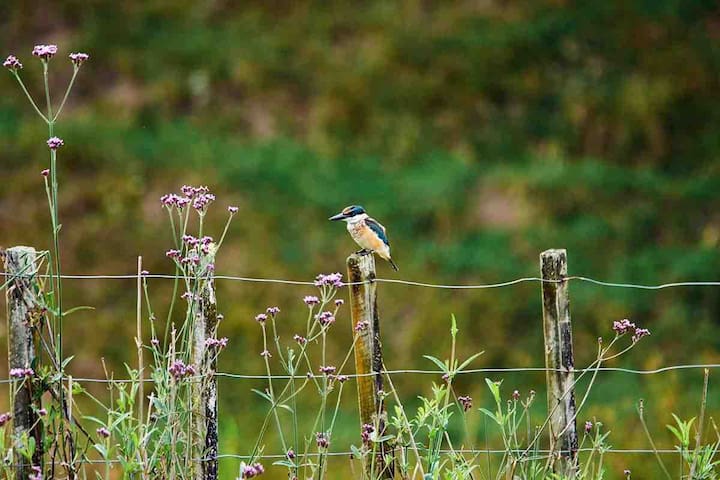 This cozy, rustic cottage is located in a peaceful rural environment, close to the Mount Damper Falls Track and White Cliffs Walkway. The Three Sisters on Tongaporutu beach is just a five-minute drive away from the cottage. No cell phone coverage is provided in the area, so guests can switch off their mobiles and relax. However, free Wi-Fi and television are available for guests' use. This 1970s home is fully-furnished and still has its original wallpaper, giving it a homey and relaxing atmosphere. There is a small deck where you can enjoy views of the surrounding landscapes. The kitchen is equipped with everything needed for daily cooking, and the property can accommodate six guests in two bedrooms and one bathroom.
5. Private room in a country house with beautiful mountain views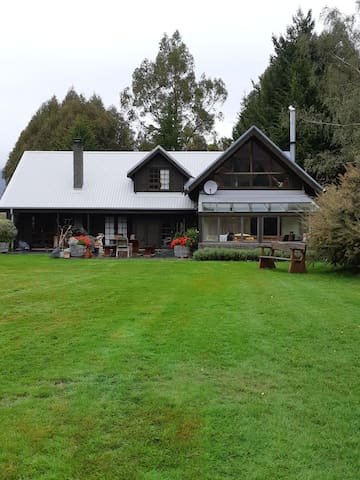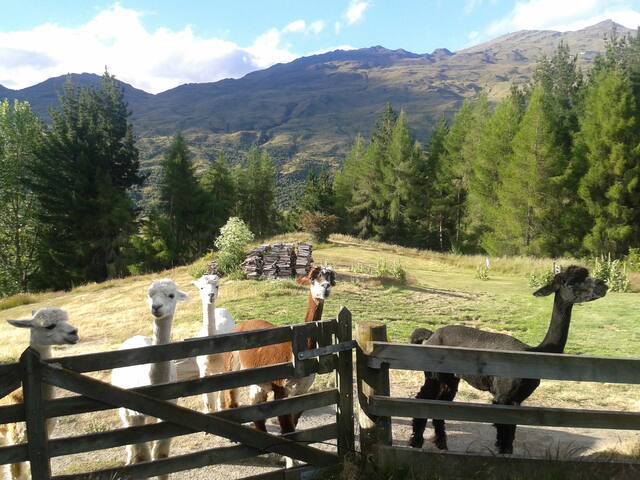 This charming and rustic property is located in Dalefield, nestled on eight acres of land with beautiful views of Coronet Peak. The house is a 15-minute drive away from Arrowtown and Queenstown. Guests have access to a private room, a bathroom, a separate living room and sunroom, and the kitchen for basic cooking. You can relax in the picturesque grounds of this property, and walk among the alpacas living on the farm. For your convenience, free Wi-Fi is provided.
6. Timms Cottage – rural cottage on a beautiful farm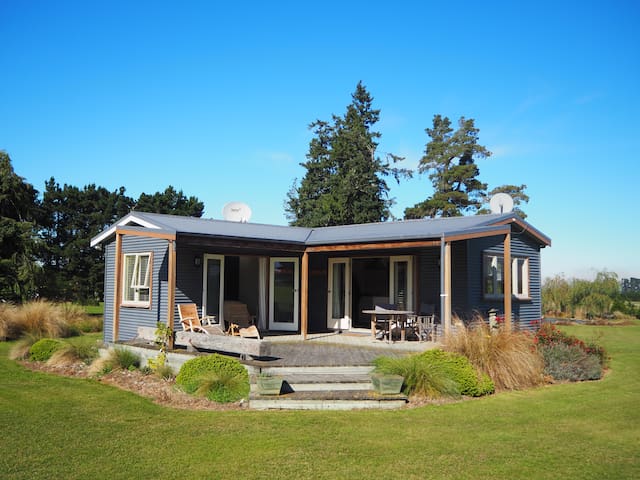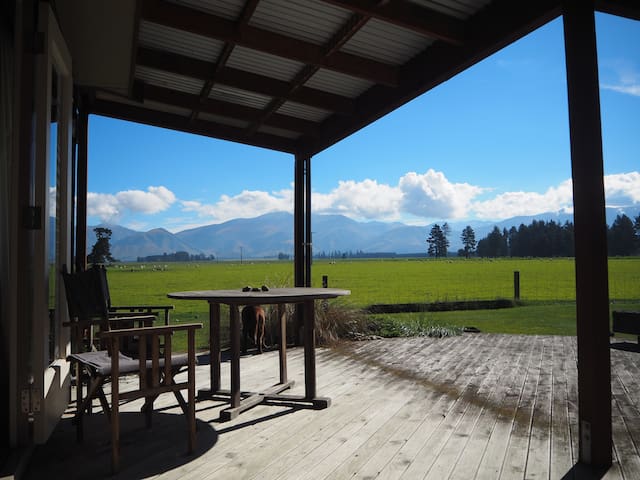 This attractive cottage is set behind the owner's homestead, offering peaceful and private accommodation with beautiful views of the mountains and the family farm. The property is 10 km (6.2 mi) away from Fairlie and its restaurants and 3 km (1.9 mi) away from Fox Peak and Mount Dobson, but guests can also explore the farm on request. There's one bedroom that sleeps two guests, and television and Wi-Fi are provided.
7. Cozy cabin with a private garden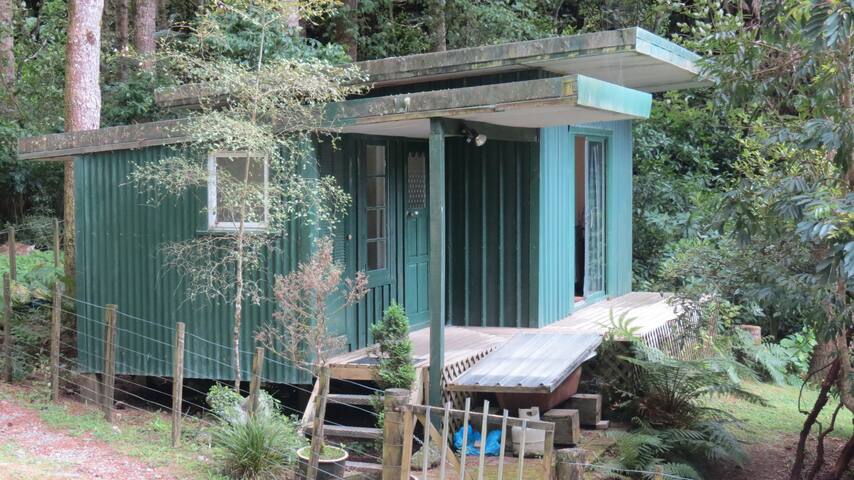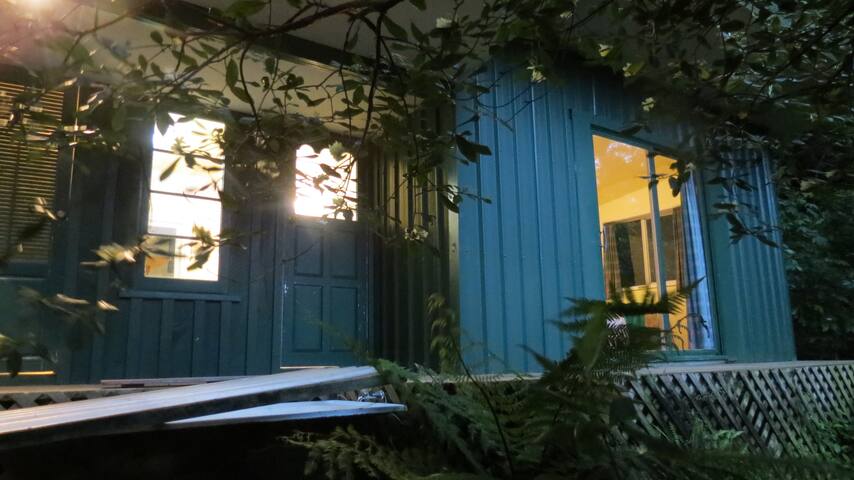 This rustic cabin, or bach, is located behind the "Garden of Regional Significance" and is nestled next to a stream in the forest. This accommodation is surrounded by a pretty garden with a sculpture display. Indoors, it features an open-plan living room, a bedroom area, a small kitchenette, and a bathroom with a shower. Sleeping arrangements include a king-size bed and two single beds. Toilet facilities are separate in a composting toilet. Air-conditioning and Wi-Fi are provided, and there is plenty of parking.
8. Farmhouse with beautiful rural views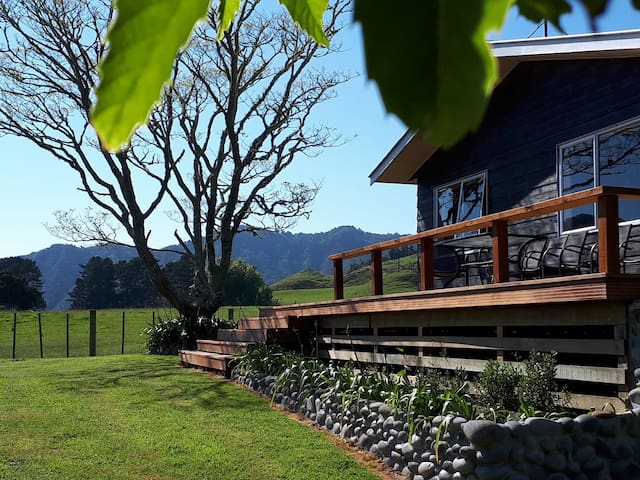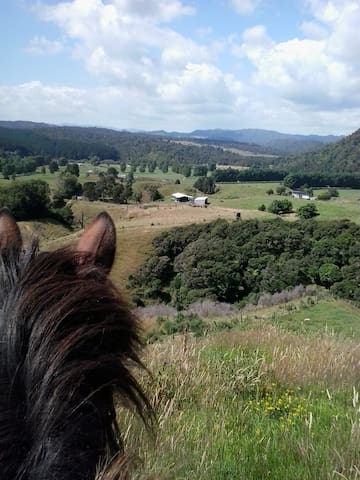 This newly remodeled farmhouse is nestled on the Mokau River and offers panoramic views of the surrounding farmlands. The property is only a 15-minute drive away from Mokau, with its black sand beaches, and the location itself is convenient for many scenic hikes. This accommodation has a limited Wi-Fi connection, but everything else is provided for a restful stay. The open-plan living room is spacious and comfortable and offers views of the countryside and the farm animals. The kitchen is well-equipped for daily cooking, and the property sleeps up to five guests in three bedrooms.
9. The Little Cottage – cozy rural cottage in the countryside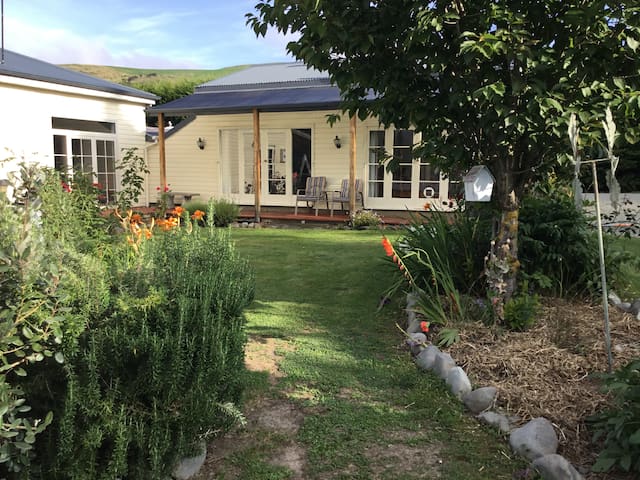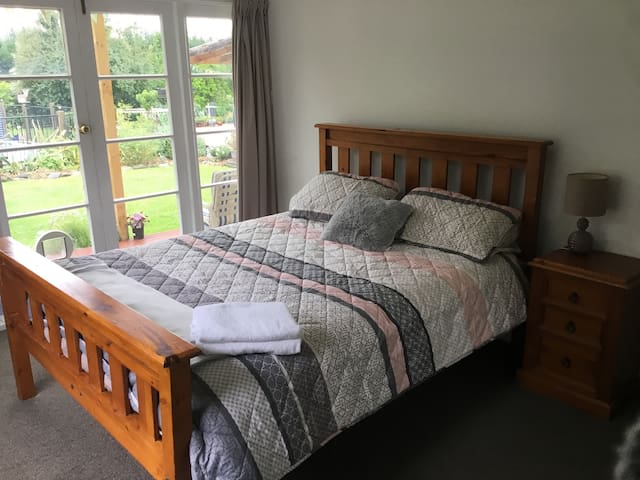 This accommodation is located in the countryside between Fairlie and Timaru, surrounded by mountains and close to the sea. The cottage is attached to the owner's family home, but it's private and there's plenty of open space. Children are welcome to visit the paddocks to meet and feed the goats, alpacas, and friendly kunekune, a cute and small breed of pig. The living area features a television, and free Wi-Fi is provided throughout the property. The kitchen comes equipped with everything necessary for daily cooking. The master bedroom offers a king-size bed, while the second bedroom has two single beds. The home has one bathroom.
10. Tumbleweed Rata – private room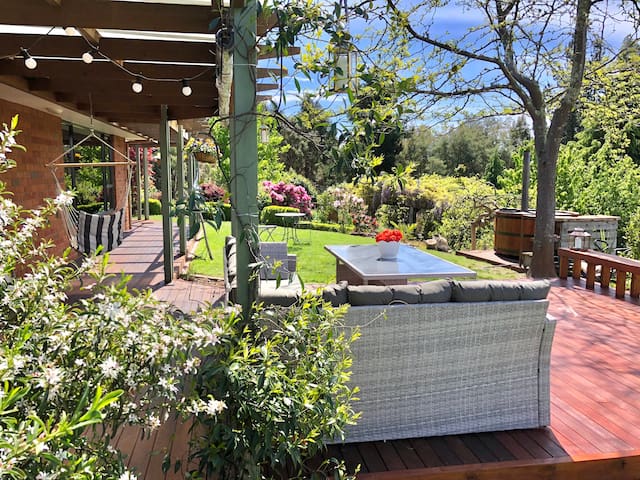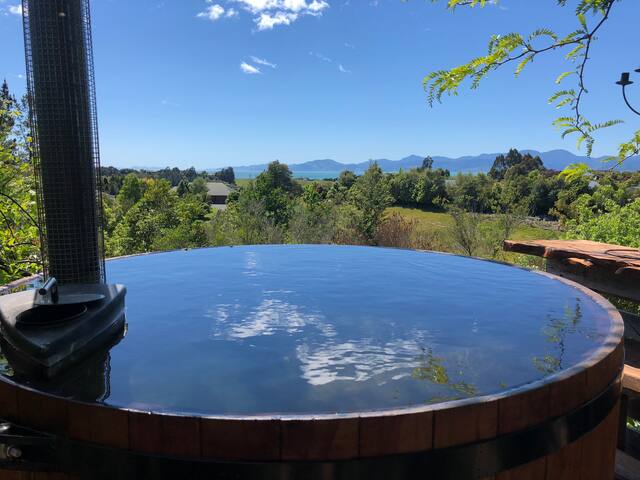 This comfortable private room is set in a farmhouse overlooking Tasman Bay. It's surrounded by pretty gardens, native bush, farm animals and birds. Guests have access to a wood-fired hot tub with views of the bay. The property has two guest rooms, one sleeping two guests and the other sleeping three. Both rooms share a bathroom and there is also a separate lounge area for guests. Free Wi-Fi is provided, and a home-cooked, farm-style dinner or breakfast is available by prior arrangement. Guests are welcome to explore the farm property and visit the animals. You will have access to the whole house, except for the owner's private space.
Relax and revive in New Zealand's beautiful rural areas
Whether you're visiting the North or the South Island or traveling to the major cities for pleasure, true rest and relaxation can be found in the rural areas of this land. Beautiful scenery, unrivaled views of the mountains, access to the beaches, and beautiful, rustic cottages are what you can expect from an excellent farm stay in New Zealand.
Source: trip101.com