There's usually nothing aesthetically pleasing about a bike garage, unless you live in Europe's most bike-obessed country: the Netherlands. One of the world's largest bike parking garages has just been unveiled in The Hague, and it's like stepping into the hull of a spaceship. With room for 8,000 bikes, the garage is located under a plaza conveniently located in front of the central station.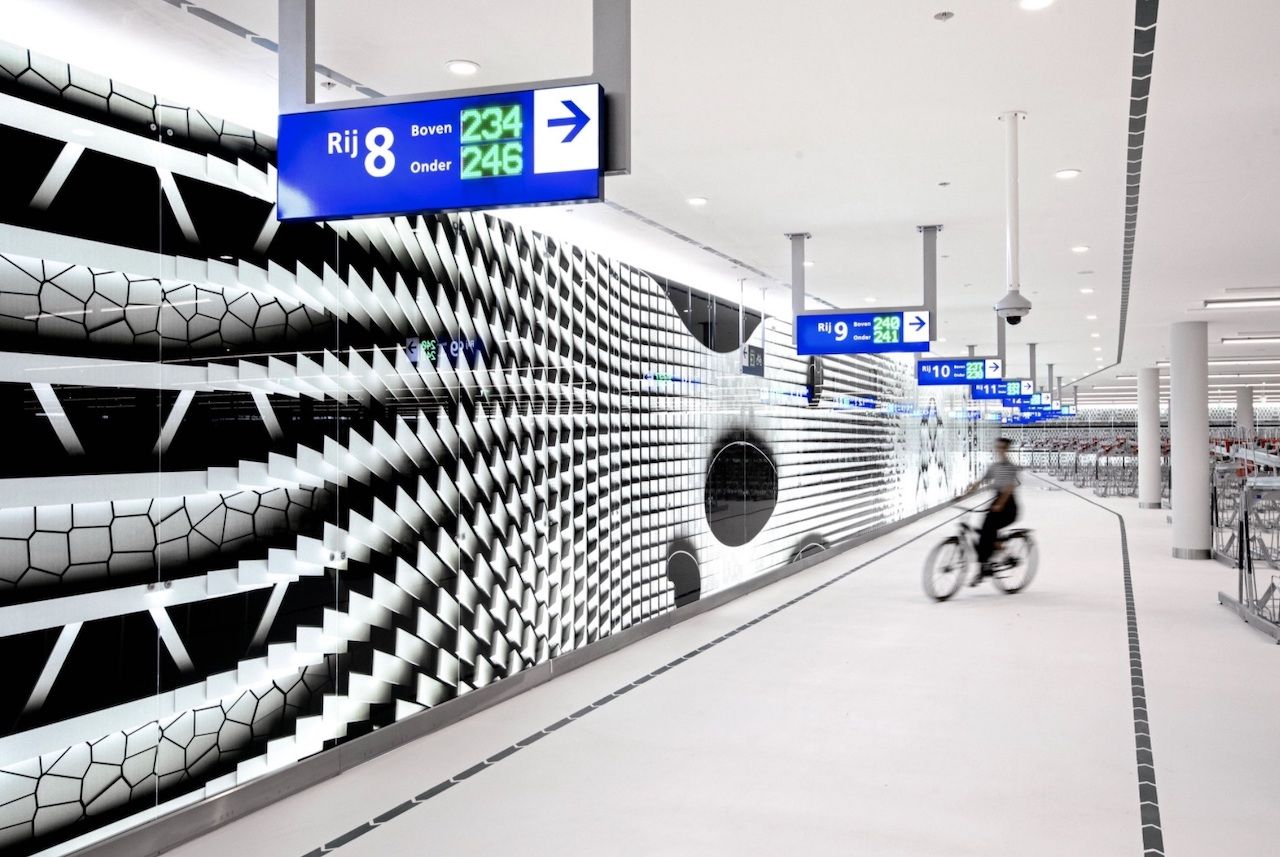 If you're picturing a dark, concrete parking garage, shake that image right out of your head. This structure is bright with white ceilings and backlit glass walls, as well as electronic smart directional markings to point out vacant spaces. It looks a little bit like a futuristic airport.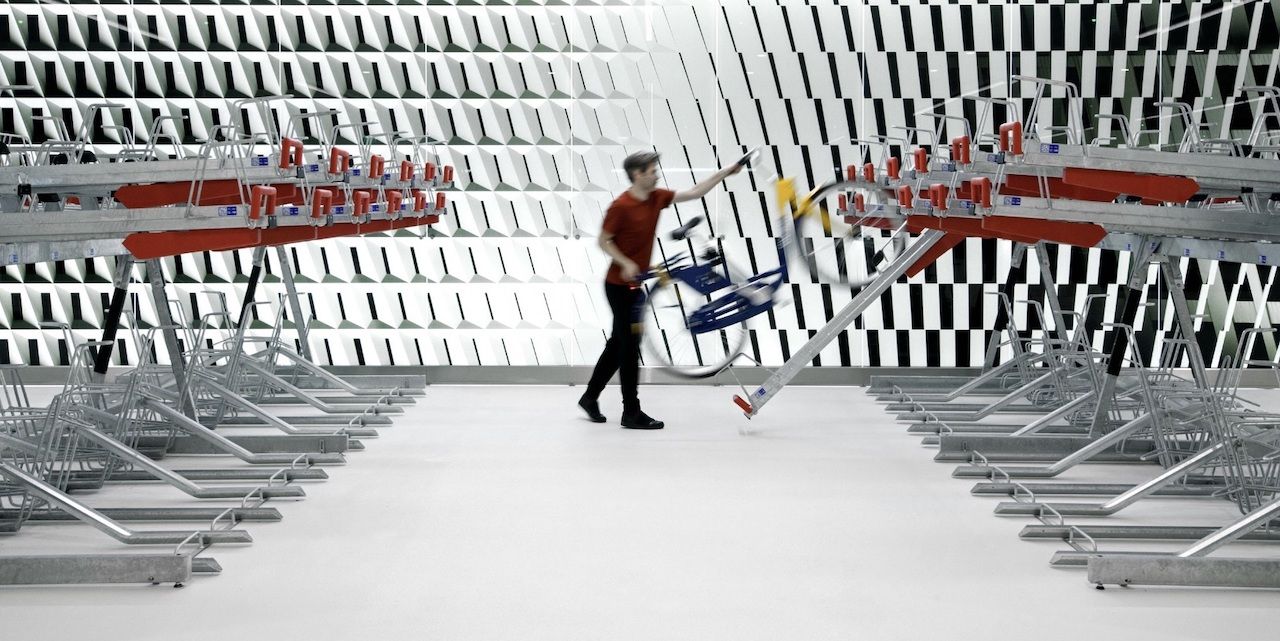 The extraordinary light walls that make the space so light-filled and modern feature design elements of the urban landscapes above ground, like the building facades.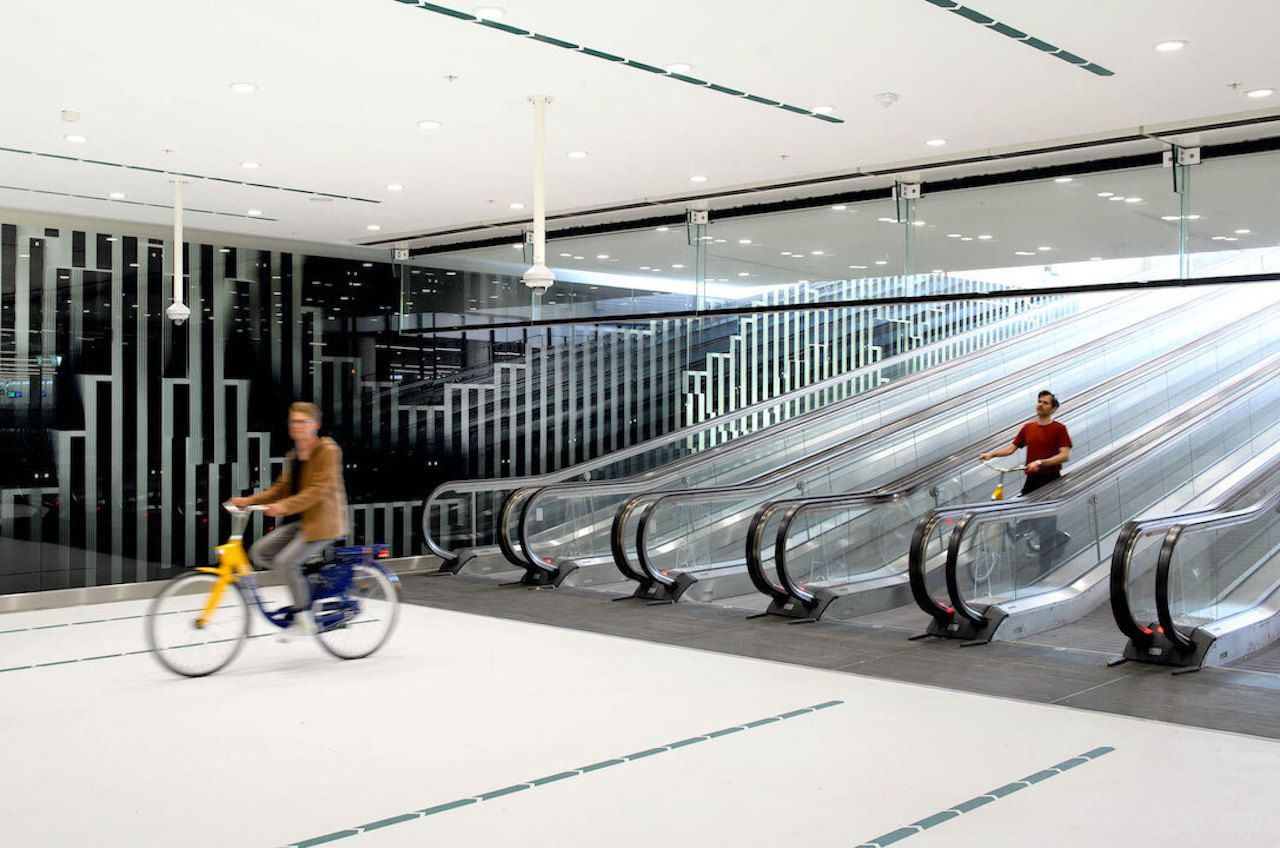 Rene Toneman, Partner at creative agency SILO, told Lonely Planet, "By subtly weaving together facade elements of iconic buildings of The Hague, we have created a luminous cityscape akin to the works of Dutch graphic artist M.C. Escher. We took inspiration from the impression one gets from cycling through a city at high speed. Buildings appear to blend into one another in one continuous flow. A visit to a bicycle parking garage has never been such a museum experience, free entrance!"
By: matadornetwork.com