While Ottawa may be on the smaller side compared to neighboring Toronto and Montreal, the government town is full of fun and unique experiences all year round. Whether you're captivated by the rich history of the capital city or you're hoping to take advantage of Ottawa's wide variety of all-season outdoor activities, festivals, and markets, here are the top 15 things to do in Ottawa—from the best shopping to the must-visit sightseeing spots.
Visit the Prime Minister at Parliament Hill
While the chances of catching a glimpse of Justin Trudeau are pretty slim (unless you're in town for Canada Day, in which case, head to the parade!), a trip to Ottawa isn't complete without paying a visit to Parliament Hill. Whether you're into political science, architecture, or you're just chasing a great Instagram shot, this hilltop estate comprises a set of Gothic revival government buildings where most of the inner workings of the Canadian parliament take place. Free guided tours are offered on a daily basis—but you're also welcomed to simply pop a squat on the grassy hill and take in the view of the city.
Skate on the World's Largest Ice Rink
Planning a trip to Ottawa in the wintertime? While temperatures drop well below freezing and stay that way for most of the winter months, don't let the cold deter you—it brings with it one of the coolest outdoor winter activities in Canada. An official UNESCO World Heritage Site, the Rideau Canal Skateway is considered the largest naturally-frozen outdoor skating rink in the world at 4.8 miles (7.8 kilometers) in length and is open 24 hours a day. Many Ottawa residents actually use the stretch of frozen water to commute downtown—but rental skates and more leisure skaters are usually clustered around the downtown core by the Rideau Center.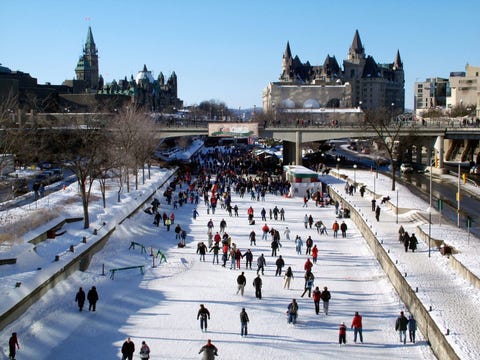 Wander Through the Open-Air ByWard Market
There's something to be said about visiting the public market of a new city—and the open-air ByWard Market comes as no exception. Whether you're shopping for fresh produce to snack on back at the hotel or you're hoping to score a local lunch, this perfectly central downtown market features everything from local farmer stands and restaurant stalls to artisan booths and charming patios to kick back and enjoy your refreshments in the sun.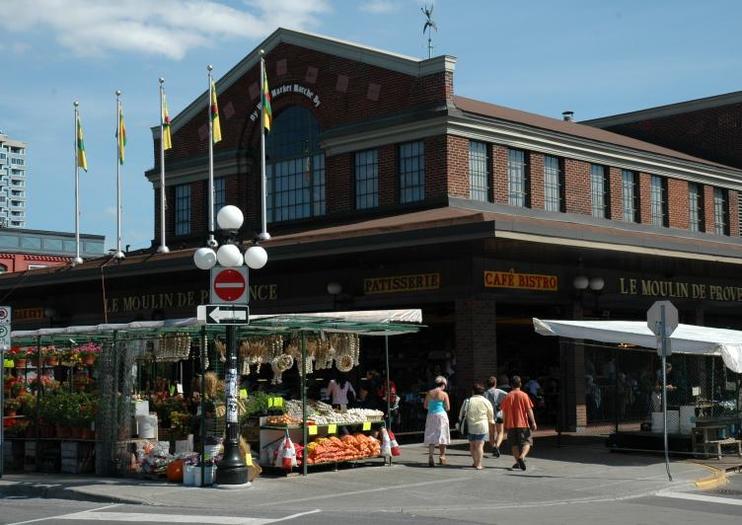 Spend the Day Museum Hopping
Caught in Ottawa on a rainy day? You're in luck! The capital city boasts an impressive amount of museums and galleries for all interests. If you're into history, be sure to check out the Canadian Museum of History or the Canadian War Museum. More into art and science? The National Gallery of Canada and the Canada Science and Technology Museum are not to be missed.
Sample Dim Sum in Chinatown
The Chinatown neighborhood in Ottawa, marked by an ornate gate, may be compact in size but it's mighty; with plenty of dim sum restaurants within a two-block radius. Oriental Chu Shing Restaurant is one of the top options in the city and serves up dozens of traditional plates on circulating trolleys while Hung Sum Restaurant is slightly more homey in feeling and also offers a variety of other Chinese dishes available to order.
Get Spooked During the Haunted Walk of Ottawa
Always wanted to check into a so-called haunted hotel but never had the guts? The Haunted Walk of Ottawa may be a more palatable option. Ottawa is one of the oldest cities in Canada, dating back more than 170 years, and its storied history includes a dark, ghost-flooded past. The Haunted Walk of Ottawa takes participants on an eerie trip back in time that's certainly not for the faint of heart.
Grab a Drink at the Fairmont Le Château Laurier
If you have the resources to check into the Fairmont Le Château Laurier for the night, do it. If you prefer to spend your vacation funds on dining and drinking, consider stopping in for a drink at one of the hotel's public bars instead. This way, you'll have an excuse to peep the storied chateau up close—including its unmatched views of the city from the opulent bar and lounge. Dating back over a century, the hotel (called the Grande Dame of Ottawa) features a French gothic revival chateau-style architecture that has garnered recognition as a National Historic Site of Canada.
Jam Out at One of the City's Festivals
Whether you're planning to visit in summer or in winter, chances are your time in Ottawa will overlap with an annual festival. The massive Winterlude festival takes place in the heart of winter, while the Ottawa Bluesfest—the largest Blues festival in Canada—takes place in July. It's also worth planning a visit on Canada Day when the whole city comes alive to celebrate the country's birthday in the downtown core.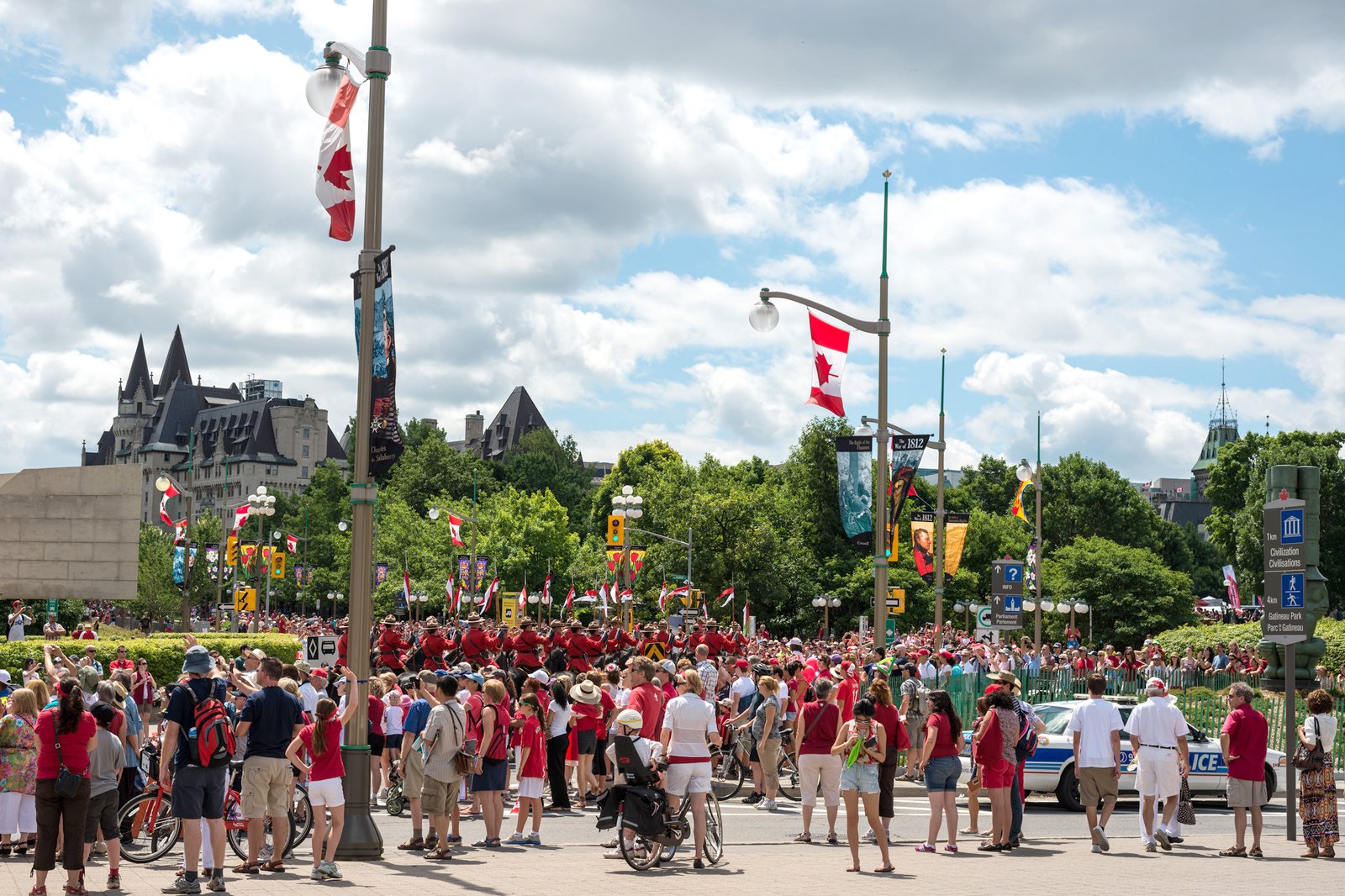 Cycle Your Way Through the City
Big into biking? The capital city is extremely cyclist-friendly, with more than 609 miles (980 kilometers) of multi-use pathways, bike lanes, and off-road paths all across the city. While you could book a bike tour with one of the city's many cycling tour companies, if you're simply hoping to stretch your legs and get in some cardio, consider riding alongside the Rideau Canal park trail for unmatched views of the city center and beyond.
Go on a Self-Guided Monument Tour
Not unlike most capital cities, Ottawa is brimming with statues, monuments, and public art that have been erected all over the city to commemorate Canadian history. While you'll probably come across a few of these while exploring the city, printed guides are available at the Capital Information Kiosk and will lead you to war memorials, monuments, and statues of noteworthy historical figures and representatives, including legendary jazz pianist Oscar Peterson and beloved national hero Terry Fox.
By: KAITLYN MCINNIS