When Mosha was two years old, this elephant girl lost her leg in a landmine explosion along the Thailand-Burma border. Luckily, a kind orthopedic surgeon fitted her with the first prosthetic leg ever designed for elephants.
In 2007, Mosha, a 7-month-old elephant "she" was rescued from an explosion when she accidentally stepped into a minefield, but survived, but the explosion claimed Mosha part of her right foot. Mosha originally lived in a tropical forest in northern Thailand, close to the Cambodian border.
After saving Mosha, she was taken to the Friends of the Asian Elephant Foundation Hospital. When it arrived at the center, it couldn't mix with other elephants here due to its deformity with only three legs. But luckily it met Therdchai Jivacate, a surgeon who specializes in designing prosthetic legs for humans and animals.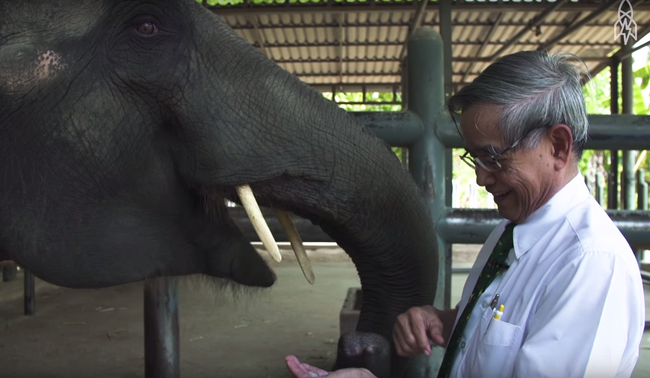 He designed a prosthetic leg for Mosha so that it could relieve the pressure on its limbs and spine. But the world's first elephant to be fitted with a prosthetic leg is a big challenge for surgeons. As the elephant grows larger, the prosthetic leg must also be replaced to match its size and weight every few years.
"Mosha grows up really fast," said Jivacate happily. "In the first year, she had three prosthetic legs replaced."
The hardest fruit to smell but the most "addictive" in the world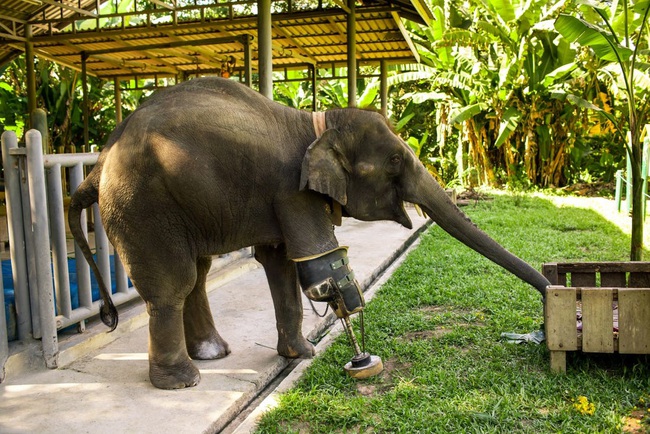 Mosha's first leg was made of thermoplastic, steel and elastomer. But Jivacate is still looking for better materials to withstand Mosha's weight, now she is healthy and weighs more than 1.8 tons.