The Netherlands has more than its fair share of sporting legends and has produced some of the most talented athletes to ever grace the world stage, including the following national heroes whose exploits led to defining moments within the country's history.
Johan Cruijff's feint at the Fifa World Cup 1974
Dutch football legend Johan Cruijff contributed massively to the game throughout his career and helped turn the Netherlands' national squad into an absolute powerhouse. Even though he performed countless feats over the years, Cruijff's most famous sporting moment occurred during 1974's World Cup when he managed to outwit Swedish defender Jan Olssen by executing a feint that's now known as 'the Cruijff Turn'. For this tricky manoeuvre Cruijff acted as though he was about to pass the ball, then quickly turned around to accelerate towards his opponent's goal, sliding past Olssen in the process.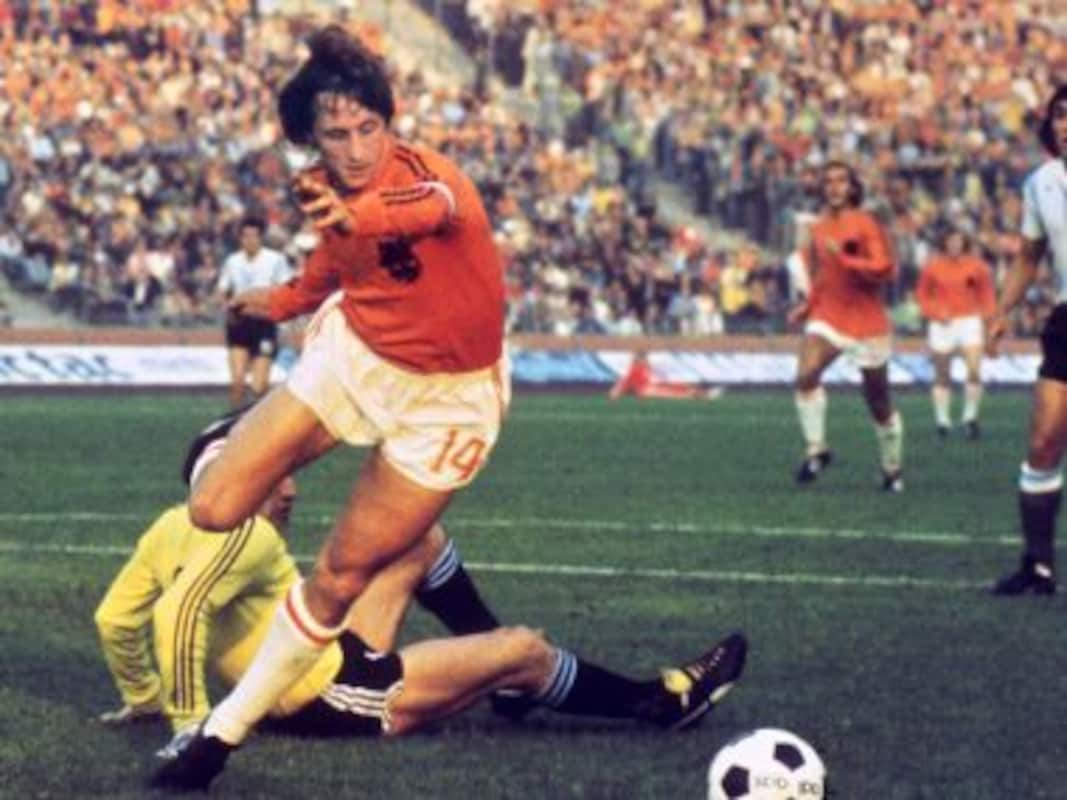 Renier Paping Wins 'the Hell of '63'
The Elfstedentocht is an almost 200-kilometre speed skating competition that trails through frozen rivers in Friesland. The event can only take place when these bodies of water naturally freeze over and sometimes the competition doesn't occur for whole decades due to high temperatures. In 1963, the Netherlands experienced a particularly harsh winter that lead to a notorious Elfstedentocht that is commonly called 'the Hell of 63'. Even though 10,000 skaters participated in this race, only 69 people made it to the finish line. Dutch speed skater Renier Paping won this notorious race after leaving behind his competition at the halfway mark and his incredible perseverance is still seen as a shining example of sportsmanship in the Netherlands.
Renier Paping in 1963 | © Nationaal Archief Fotocollectie Anefo / WikiCommons
Fanny Blankers-Koen wins four medals at the 1948 Summer Olympics
Fanny Blankers-Koen smashed prejudices regarding women's (and mothers') athletic capabilities by becoming the most successful participant at the 1948 Summer Olympics. At the time, many people believed that women weren't suited for athletics and dismissed female competitors altogether – partly due to misogynistic ideas concerning female social roles and physiology. Fanny Blankers-Koen nonetheless decided to compete during London's 1948 games and took home four gold medals.
Reglio Tuur Knocks Out Kelcie Banks
After qualifying for the competition in 1988, Reglio Tuur went on to face reigning featherweight world champion Kelcie Banks at the Summer Olympics in Seoul. During the pairs' first round, Tuur sparred with his opponent for around one minute, then knocked Banks cold before the match's two-minute mark. Tuur's incredible performance stunned audience across the globe and the match has since become legendary in the Netherlands.
Ranomi Kromowidjojo becomes a world swimming champion at 17
Dutch freestyle swimmer Ranomi Kromowidjojo started her international career with an astounding series of victories and set several world records before even reaching 18. Alongside her teammates Inge Dekker, Femke Heemskerk and Marleen Veldhuis, Kromowidjojo competed at the 2008 Summer Olympics in Beijing and walked away with two gold medals, just days before her 18th birthday. Since then, Kromowidjojo has won many other titles and currently holds the world record in 50-metre, freestyle short course swimming.
Ranomi Kromowidjojo in 2010 | © Michiel Jelijs / WikiCommons
Ellen Hoog Penalty Shoot Out against New Zealand
Ellen Hoog was the first field hockey player ever to decide a major match by scoring during a penalty shootout. This amazing feat occurred at a semi-final match played between the Netherlands and New Zealand at the 2012 Summer Olympics. Four years later Hoog secured another crucial match with a penalty shot during a heated bout against Germany at the 2016 Olympics.
The Netherlands wins its first ever UEFA Women's Championship
Even though the Netherlands started the competition as the 13th most successful team on FIFA's official world ranking system, they defeated every other squad during the UEFA Women's Championship qualifying and semi-final stages in 2017, then went onto play Denmark during the cup's final match. After a tricky first half, the Dutch team tired out their opponents and secured their victory, winning the match 4-2.
By: theculturetrip.com