Visitors flock to New Zealand for its natural beauty, but it's especially attractive to solo travellers because they know it's a relatively safe place to come. Exploring this Pacific country is simple – provided you know where to go. To help you plan your itinerary, here's a guide to some of the best attractions.
Getting around
Intercity buses will take you just about anywhere in the country. Essentially, you don't need to hire a vehicle unless you want to go off the beaten track.
If you're hiring a car, it helps to study up on New Zealand's terrain and estimated travel times, as well as the essential road rules. If you're not used to driving on the left, take extra care on the highways. This may sound like common sense advice but, unfortunately, tourist casualties are not uncommon.
A quick note about solo hiking
Whether you're a newbie or a seasoned trekker, exploring New Zealand's walking trails calls for careful planning. It's good to keep in mind that the country's best hiking destinations often have quite volatile weather conditions – you'll likely be exposed to all four seasons in a single day. Pack accordingly, and don't brave those trails alone unless you feel truly confident in doing so.
Exploring the North Island
Auckland
New Zealand's largest city has it all: wineries, walking tracks, beaches, hiking trails and volcanoes are some of the memorable sights you'll experience. Art galleries and a diverse restaurant and cafe scene are other strong assets of this dynamic city. Auckland is also a great departure point for various day trip destinations, from local islands to nearby tourist gems.
The Coromandel
The beautiful Coromandel peninsula is popular among local and international visitors. Cathedral Cove is among the breathtaking sights that impress the region's visitors – it's great for walking, kayaking, or scenic cruises. The nearby Hot Water Beach, with its bubbling springs and golden sands, is another must-see Coromandel destination.
Rotorua
Rotorua is renowned for its geothermal springs, heritage landmarks and all-round beautiful landscapes. There are regular cruises running along the glistening Lake Rotorua, and you can go kayaking and paddleboarding at the nearby Lake Rotoiti. Adrenalin-inducing activities are ample, and include the iconic Zorb adventures and white-water rafting.
Taupo
Home to New Zealand's largest lake, Taupo is a popular spot for bungee jumping, mountaineering, white-water rafting and sightseeing. Ski bunnies visiting in winter can reach the snowy Mount Ruapehu from the main township. The wonderful Huka Falls are also worth the visit – you'll be engulfed in a dramatic, foamy waterfall that ends in a gorgeous blue-green pool.
Wellington
Budget-conscious and high-end travellers alike are bound to relish the Wellington experience. Not only is the Kiwi capital renowned for its cultural, gastronomical, and panoramic wonders, it is also the gateway for visitors heading south. If you want to spend a day exploring the upper South Island, the Interisland Ferry makes regular journeys from Wellington to Picton.
Venturing into the South Island
Milford Sound
Popular with self-guided trekkers and curious tourist groups, the Milford Sound is among the ultimate South Island must-sees. It is located right at the heart of Fiordland National Park, where visitors can pass through the Milford Track, and the mighty Mitre Peak. A mixture of cliffs and dense forested areas make this destination a remarkable spot for nature lovers.
Nelson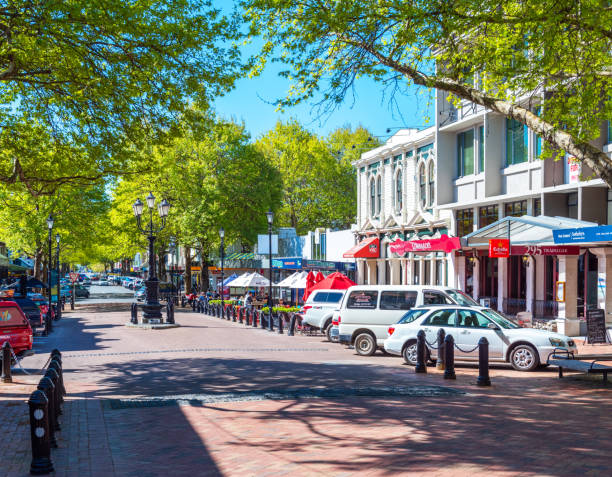 Not too far away from Milford Sound is the lovely city of Nelson. This artsy stopover gained international acclaim for its cameo in The Hobbit films, though it's also renowned for its eclectic food culture. Like many places you'll pass through, Nelson is beautifully adorned with stunning natural attractions – including the Abel Tasman National Park, the Farewell Spit, and the Grove Scenic Reserve.
Queenstown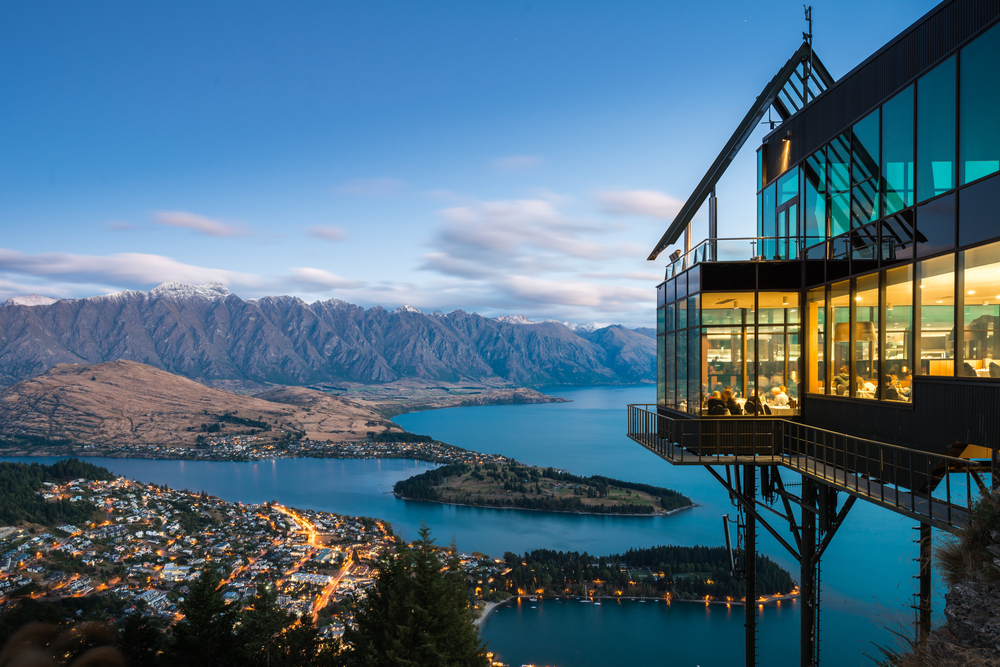 Queenstown is the most popular tourist spot in the entire country, and for good reason. Snowy mountains, majestic vistas and crystal lakes are some of the gorgeous sights that await. Adventurous travellers are well placed to get involved in some extreme sporting activities, and the city is also a gateway to some of the South Island's best vineyards.
Franz Josef glacier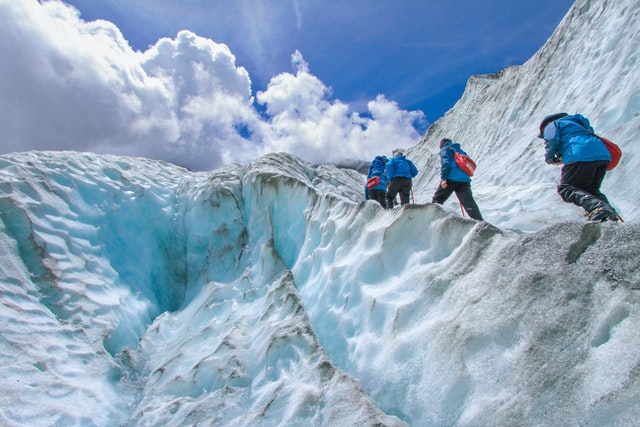 If you have the chance to see the Franz Josef glacier from up close, you'll be welcomed by more than just an icy paradise. Solo travellers can opt for a guided tour of the glacier, which usually takes 2-3 hours to complete. Once you've finished admiring the ice floes, you can always cosy up to the hot pools at the nearby township.
The Catlins
The Catlins is located on the lower southeast coast of the island, between the towns of Balclutha and Invercargill. Coastal cliffs, remarkable wildlife, long, sweeping coastlines and rugged forested plains surround it. True to off-grid conventions, the nearest town from the Catlins, Owaka, has a population of approximately 400 people. While this destination is best suited for self-driving, there are some tour operators that will take you to it.
Source: theculturetrip.com