The New Zealand city of Hamilton has its share of interesting gems, many of which are quite beautiful. Come delve into some of the underrated spots that are sure to amaze all those who visit.
Hamilton Gardens
This is not your typical botanic garden. Rather, Hamilton Gardens is a place that sets out to tell the history, development and cultural significance of gardens around the world. Every section tells a different story, from the Italian Renaissance to English gardening customs in Tudor times. The Hamilton Gardens is also the only place you'll get to view the traditional gardening practices of the indigenous Māori population, pre-European settlement.
Hamilton Gardens, Hungerford Crescent, Hamilton 3216, New Zealand. +64 7-838 6782
Hamilton Lake Domain
This is one of the best parks in Hamilton for a pleasant lakeside stroll. The Hamilton Lake Domain is within walking distance from the city center and the esplanade walkway is a favorite among locals who want to get active during the day. To the east of and west of the Lake Domain, you'll find the Innes Common recreation center, which is known for its various sports venues and for hosting major local events like the Balloons Over Waikato festival.
Lake Domain Reserve, Hamilton, New Zealand. +64 7-838 6699
Taitua Arboretum
Massive trees, lush pastures and peaceful walking trails make the Taitua Arboretum the perfect getaway spot for those not wanting to venture too far out of the city. The arboretum houses a collection of mature trees scattered across 20 hectares of farmland and lakes, as well as many ducklings and wild birds to brighten things up even more. Admission is free and there are city buses that can drop you off within close walking distance.
Taitua Arboretum, Taitua Rd, Waikato 3289, New Zealand. +64 7-838 6622
ArtsPost Galleries
Located in a former post office building, ArtsPost is the local hub for all things art-related. It is composed of three galleries, all of which are free to enter, and a retail shop that showcases the best and newest pieces crafted by the talented creatives who call the Waikato region home. All gallery spaces are named after prominent local artists and arts supporters and feature a regularly changing selection of contemporary exhibitions.
Hamilton New Zealand Temple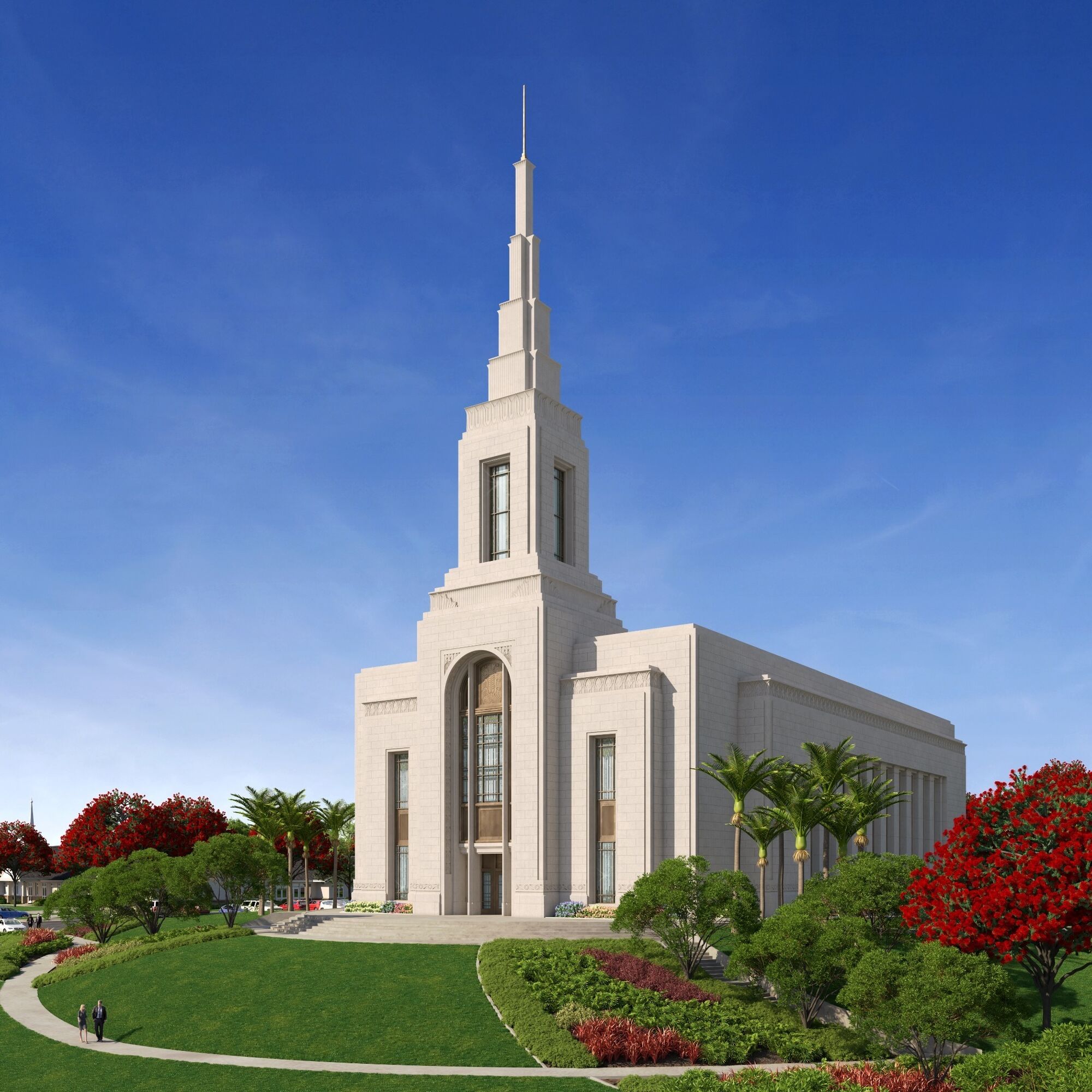 Perched on a hill just outside the city, the Hamilton New Zealand Temple was the very first Mormon religious site to be built in the Southern Hemisphere. You don't have to be a member of the religion to enjoy the lovely views and beautiful garden grounds on show. There are even free guided tours available if you want to get to know more about the temple's history. If you're visiting in December, the temple welcomes the cheerful holiday season with its own community Christmas light show every year.
Hamilton New Zealand Temple – The Church of Jesus Christ of Latter-Day Saints, 509 Tuhikaramea Rd, Temple View, Hamilton 3218, New Zealand. +64 7-846 2750
Wellington St Beach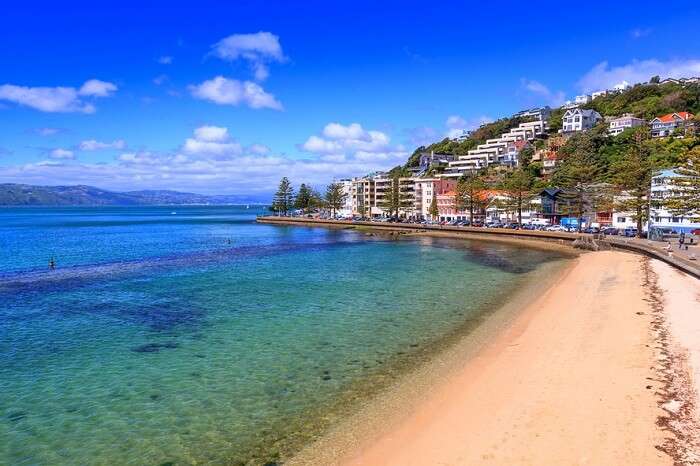 Hamilton might not have the ocean on its side, but it lays claim to having one of New Zealand's best inland beaches. A sandy strip running alongside the Waikato River gives this unusual inner-city gem its 'beachy' appeal. The surrounding grassed areas are ideal for a family picnic, and the water is quite safe for swimming if you want to cool down on a hot summer's day.
Further out: Lake Karapiro
Lake Karapiro is located 30 kilometers (18.6 miles) south of Hamilton but is definitely worth the visit if you have the time. The artificial reservoir lake is quite famous for its rowing, but other activities like kayaking and water skiing are quite popular there too. If you like your long-distance cycling, the lake is part of the intermediate-grade Karapiro section of the Waikato River Trails.
By: Thalita Alves