The capital city of Canada is often dismissed as a government town without much of a nightlife or restaurant scene—but the tides have certainly turned on Ottawa's drinking and dining over the last decade or so. These days, the city is very much on par with larger Canadian food scenes and plays home to some of the most exciting culinary hot spots in the country—including natural and organic wine bars, modern plant-based eateries, and expertly executed international cuisines.
Whether you're looking for fine dining, vegetarian-friendly, budget-friendly bites, or you're simply hoping to taste some really great poutine in Canada's capital, here are fifteen of the absolute best restaurants you'll find in Ottawa and the surrounding area.
Beckta Dining & Wine
Cozy meets sophisticated at Beckta Dining & Wine. This upscale eatery is housed in the historic Grant House right in the heart of downtown Ottawa and looks and feels just like dining in a stately family home—from the wall art to the cozy nooks and crannies that are spread across two floors of the regal home. The modern Canadian menu consists of a variety of farm-to-table fare, ranging from local cheese boards and tartares to seasonal vegetarian-friendly dishes and a great wine list that places emphasis on natural and organic Ontario wines.
ADDRESS
150 Elgin St, Ottawa, ON K2P 1L4, Canada
PHONE +1 613-238-7063
Yangtze Restaurant
Dim sum is done right at Yangtze Restaurant in Ottawa's quaint Chinatown neighborhood. The upscale dining room is usually packed to the gills on weekends, with food carts constantly circulating classic dim sum dishes, including a handful of great vegetarian options (like Hong Kong pineapple buns). Be sure to arrive early, as the restaurant fills up quickly and remains busy for most of the day.
ADDRESS
700 Somerset St W, Ottawa, ON K1R 6P6, Canada
PHONE +1 613-236-0555
Town
Located just a stone's throw from downtown, this intimate Italian-style bistro serves up classic Italian fare with a modern Canadian spin. The elegant eatery is best-known for its housemade pasta and old-world wine list. While the compact restaurant usually fills up on most weeknights, the ambiance is always cozy and welcoming—although we do recommend making a reservation if you're hoping to get a table during peak hours.
ADDRESS
296 Elgin St, Ottawa, ON K2P 1M3, Canada
PHONE +1 613-695-8696
Fauna
While at first glance Fauna may appear to be an oh-so-serious dining experience, the premise behind the restaurant is simple: to have fun. The menus consist mainly of local ingredients prepared in playful and unique ways that are conducive to sharing and savoring as a group. Note that private rooms are also available upon request for groups of 8 to 12 guests—which can be a lovely option for gatherings or celebrations.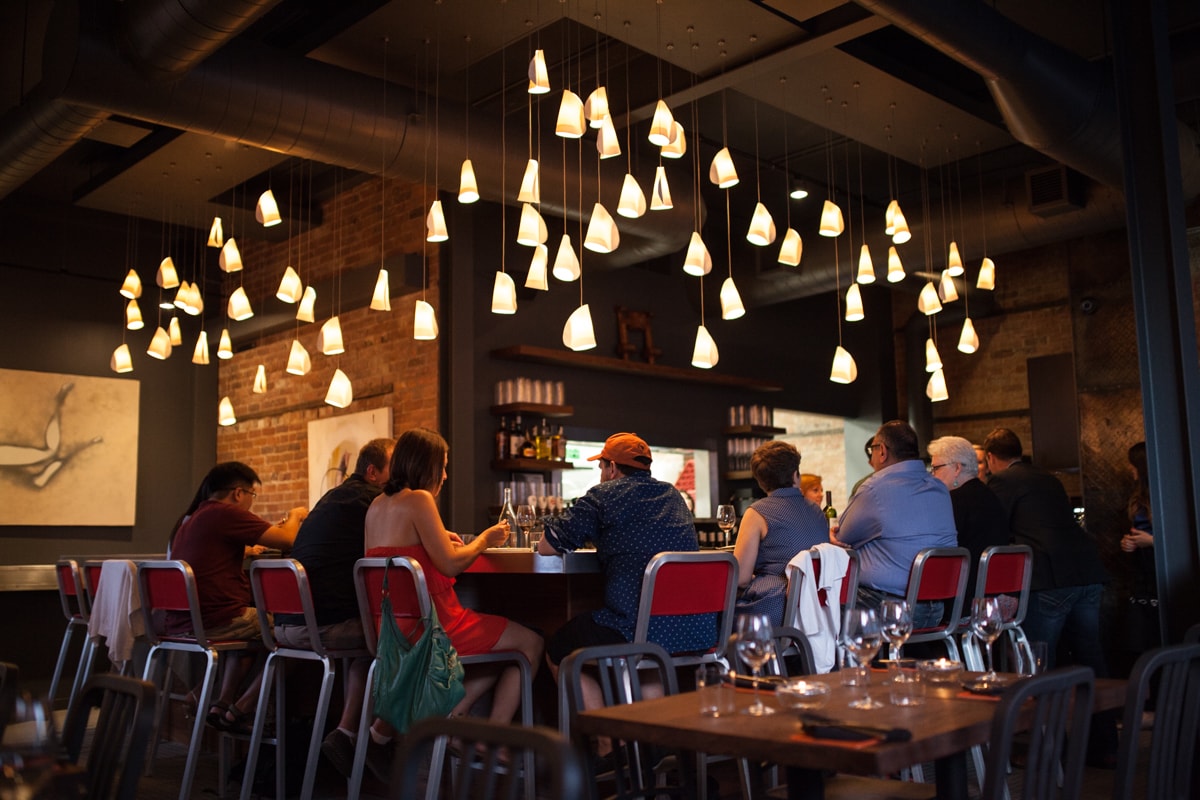 ADDRESS
425 Bank St, Ottawa, ON K2P 1Y7, Canada
PHONE +1 613-563-2862
Erling's Variety
Looking for a high-end eatery with Canadian fare at the forefront? Look no further than Erling's Variety in the Glebe neighborhood. Depending on the season, this family-run restaurant serves up everything from venison and scallops to blueberries and root vegetables. However, regardless of the season, this modern Canadian restaurant always has a variety of vegetarian-friendly menu options and an impressive cocktail list as well.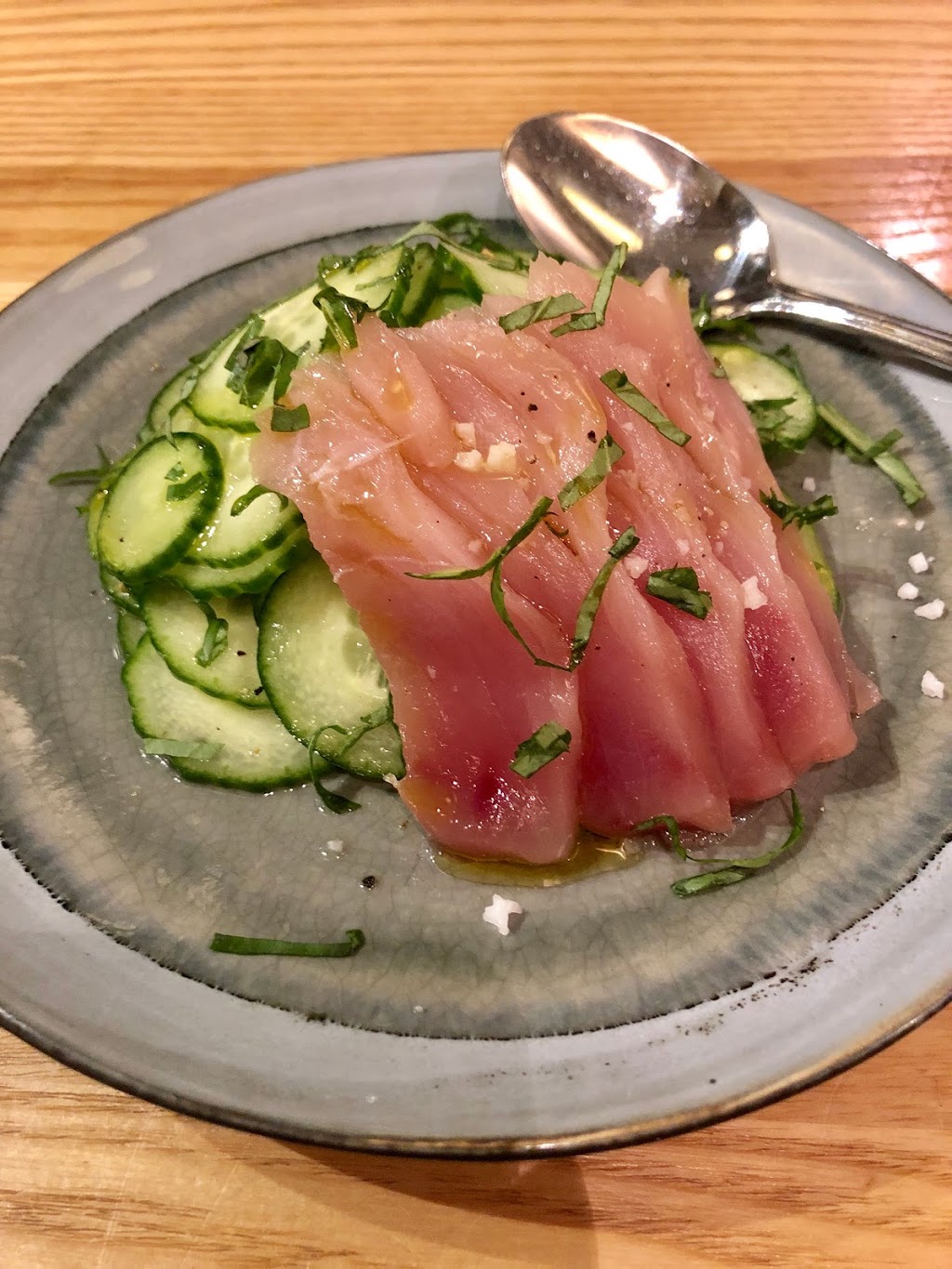 ADDRESS
225 Strathcona Ave, Ottawa, ON K1S 1X7, Canada
PHONE +1 613-231-8484
Play Food & Wine
Conceptualized by the same team behind Beckta Dining & Wine, Play was made to be warm, homey, and a whole lot of fun. The small-plate restaurant places emphasis on local, sustainable, and seasonal products without a hint of pretension or stuffiness. The open concept kitchen and bar feed into the playful environment by allowing guests to take a peek at the play that goes on as chefs and mixologists craft the artful sharing dishes and cocktails that the restaurant is known for.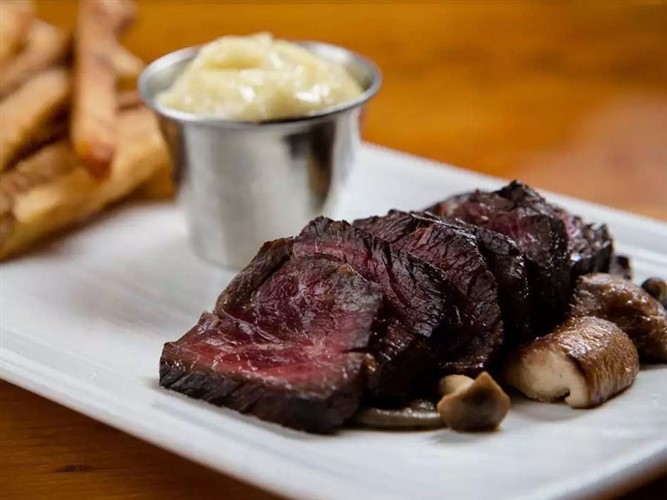 ADDRESS
1 York St, Ottawa, ON K1N 6Z5, Canada
PHONE +1 613-667-9207
Alice
Vegetarian fare may have a reputation as being bland but Alice takes that preconception and turns it on its head. The upscale plant-based and gluten-free restaurant in Little Italy is well-loved for its high-end tasting menu by award-winning Chef Briana Kim. While the menu changes based on market availability, it's consistently driven by creativity and a passion for presentation.
ADDRESS
40 Adeline St, Ottawa, ON K1S 3L3, Canada
PHONE +1 613-733-0707
The Whalesbone
While Ottawa may not necessarily be a destination for seafood due to its distance from any oceans or large bodies of water, Whalesbone is well-worth the visit for its impossibly fresh and sustainable seafood. Let your waiter guide you through the seasonal menu—but be sure to start with a plate of fresh oysters and a glass or two of sparkling wine.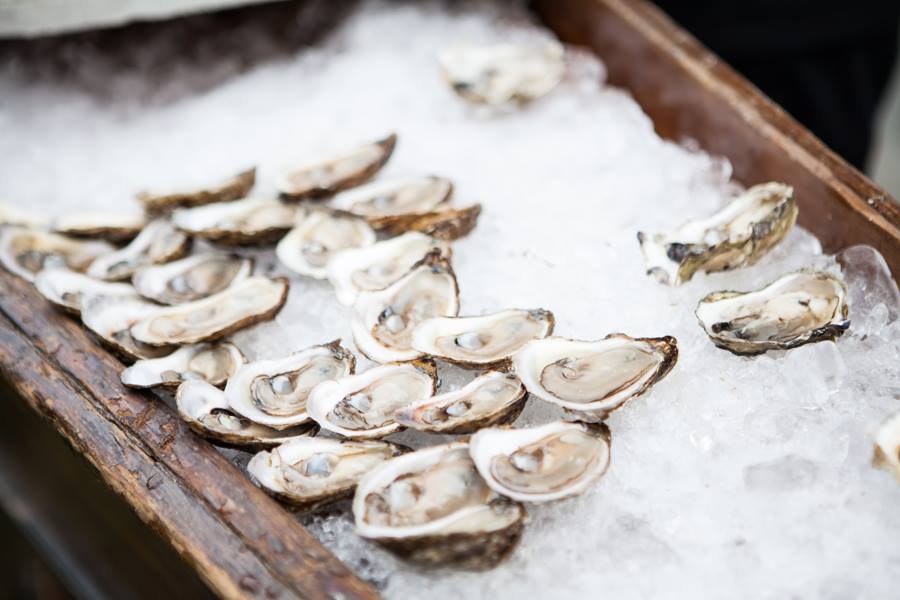 ADDRESS
430 Bank St, Ottawa, ON K2P 1Y8, Canada
PHONE +1 613-231-8569
Ceylonta
Located just a few blocks away from the downtown core, Ceylonta Restaurant is one of the best spots in the city for traditional Indian and Sri Lankan dishes—including both vegetarian and meat-focused items. The laid-back restaurant serves as a buffet-style space at lunchtime but for dinner, it shifts to thalis deals and family-style sharing dishes.
ADDRESS
403 Somerset St W, Ottawa, ON K2P 0K1, Canada
PHONE +1 613-237-7812
Kuidaore
This cozy izakaya is home to some of the best ramen and sushi in Ottawa but the Japanese bar and restaurant also boast a handful of appetizers and various bar snacks (like gyoza, tempura, and karaage) that were made to pair with the rotating Japanese beer and whiskey menu. Trust us when we say it's very easy to waste a good couple of hours knocking back high balls and karaage in the cozy, dimly-lit space.
ADDRESS
420 Preston St, Ottawa, ON K1S 4N2, Canada
PHONE +1 613-422-7537
By: Kaitlyn McInnis