Switzerland, the land of luxury goods and high prices, isn't exactly known as a destination for backpackers. But the hassle of exorbitant costs is more than made up for by the country's natural beauty and if you plan your trip right it is possible to enjoy travelling in Switzerland on a budget. Take a look at some of the best places to head to if you're living out of your backpack.
Interlaken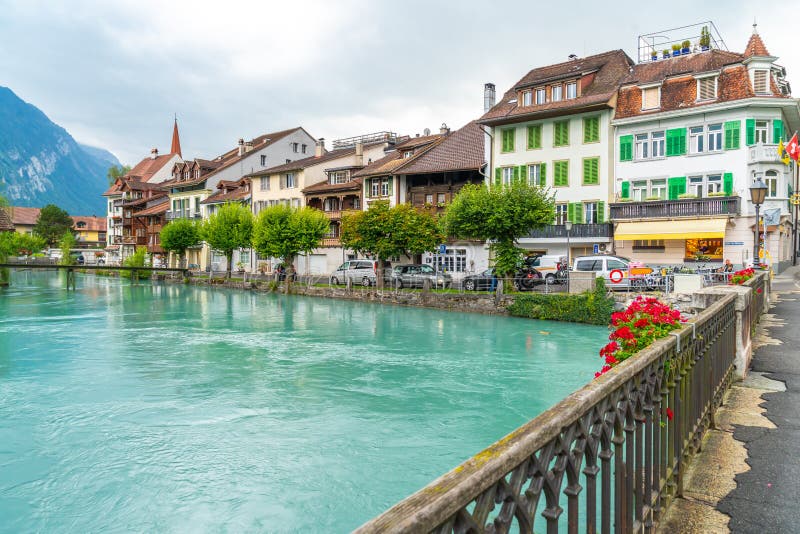 Switzerland's undisputed backpacker capital is Interlaken. It's a city that feels as if it was made entirely with backpackers in mind and you'll definitely want to spend some time there and in the surrounding area. There are plenty of hostels and other backpacker-friendly accommodation options and you'll find that most of the other tourists in the area are there for the same reason as you: thrill-seeking. Because as well as being Switzerland's backpacker capital, Interlaken is also its adrenaline capital. You'll find something to get the hair on the back of your neck up in Interlaken, whether that's off-piste skiing, skydiving or white-water rafting.
Lucerne
Lucerne is the beating heart of Central Switzerland. A fascinating destination in its own right with a wonderful old town centre, it's also a gateway to exploring the region which is packed with small towns and mountainous peaks for you to conquer. Lucerne may not have the thrills of Interlaken, but the sheer number of things to do and places to see around Lake Lucerne, more than make up for this. Make sure that Lucerne is on your list, so you don't miss out.
Graubünden

Switzerland's largest canton, Graubünden is packed full of natural beauty and cultural heritage alike. Here you'll find that the people speak Swiss-German and also Romansh, Switzerland's fourth national language. The canton is home to some of the best, and most glamourous, ski resorts like Davos and St. Moritz. But starting your backpacking adventure in Chur, the region's capital and Switzerland's oldest city, allows you to escape from the tourist trail and taste a little of the local culture.
Zermatt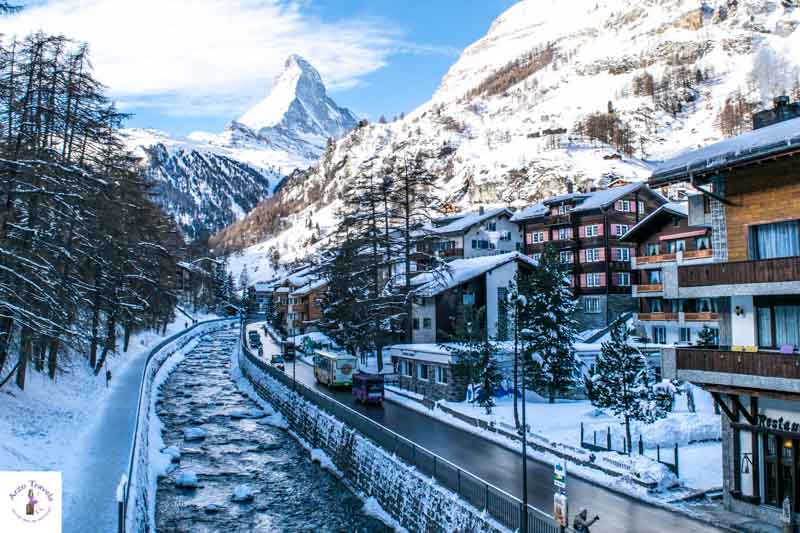 One of Switzerland's most popular ski resorts, Zermatt is often busy in and out of the ski season. But despite this, the fact that it is completely car free, adds a wonderful tranquility to the town's atmosphere. If all this doesn't sound too appealing, then the opportunity to hike in the shadow of one of Switzerland's most famous mountains, the Matterhorn, should. There are dozens of routes that you can follow from Zermatt's centre, all covering a range of altitudes and difficulties. Zermatt is undoubtedly one of the best spots in the country for both skiing and hiking.
Zurich
The city that many people wrongly assume is Switzerland's capital provides a rich mosaic of history, modern builds and hip, refurbished parts of town that'll keep you occupied for days. From the grandiose buildings of the historic old town, to the window-shopping hub of the Bahnhoffstrasse, Zurich's bustling city centre is a hive of activity that you'll want to spend some time in. But arguably the place you'll want to spend most time is Zurich West, the city's industrial sector which has been given a breath of new life and old factories have become shops and cinemas.
Lac Léman
More commonly, and wrongly, known as Lake Geneva, Switzerland's largest lake, and the many spots that are dotted around it, make for a great place to explore. Starting in Geneva, which includes a tiny portion of the massive lake, you can take a deep dive into international politics at the United Nations, or learn the history of a movement that has changed the world at the Red Cross Museum. Moving along the lakeside take a visit to Lausanne, a beautiful and vibrant student town that really comes to life at the weekends and is one of the best places for a night out in the region. Just next door you'll find a perfect spring or summer hiking spot in the Lavaux vineyards, where you can also taste a glass of Swiss wine. A final regional highlight is music-loving Montreux, a lakeside resort town which has been graced by legends like Miles Davis and Freddie Mercury.
Lugano and Ticino
Lugano, in Switzerland's southern canton of Ticino, is the country's Italian-speaking slice of the Mediterranean. Highly reminiscent of neighboring Lombardy, the city is laid back and drenched in fine wine and sunshine. You'll find no shortage of things to see and do, including chilling out by Lake Lugano, exploring the city's largest park and more. While in Ticino you can embark on a mini-adventure to discover Corippo, the country's smallest village with a population just 13 people.
Source: theculturetrip.com