From traditional houses to coastal oasis, Porto's beauty will soon have you hooked and chances are, you won't want to leave. Here are some charming neighbourhoods for you to enjoy during your stay.
Ribeira
The most recognizable and popular neighborhood is the Ribeira, a stretch filled with restaurants, cafés, beautiful and quirky houses, and a walkway that runs along the Douro River. This is usually the first stop for visitors when they reach the city. Along the Ribeira, you can take beautiful photos and experience an traditional side of Portugal (authentic and traditional is what the entire city of Porto is all about). Watch the colorful boats pull up to the banks, carrying barrels of wine, or time it right and sit at one of the many cafés gazing at amazing sunset.
Baixa
The Baixa is the 'downtown' area and where visitors will find most of the major landmarks. Don't leave Porto without fully appreciating Porto's azulejo artwork, which decorates many of the buildings here. One of the most stunning examples is the Sao Bento railway station. Walk to the Clérigos Tower and climb to the top for perhaps the most stunning views across the city. Baixa leads up from Ribeira and wraps around the Avenida dos Aliados, an architectural dream.
Foz do Douro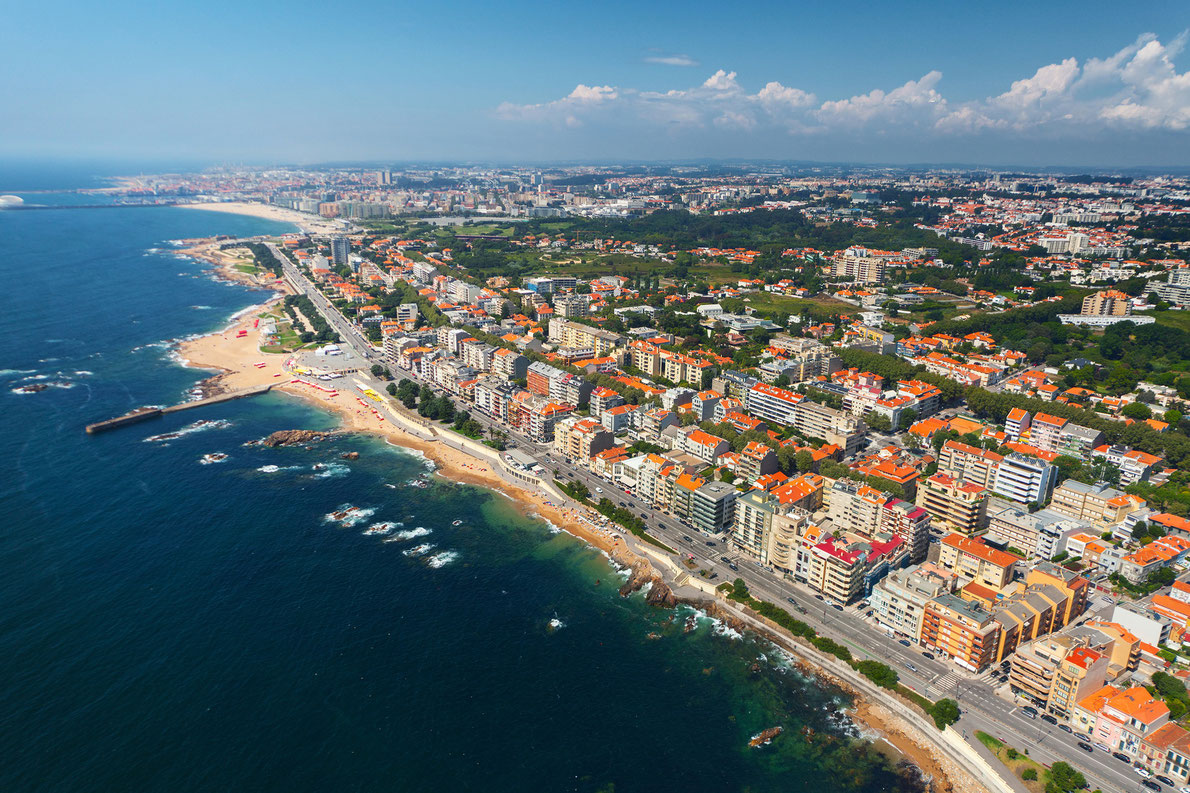 A major reason to visit Portugal are the seafronts, and Porto's are stunning examples. Hop on one of the traditional trams for an unforgettable ride to this coastal gem. Walk along the Pergola do Foz or spend the day at one of the many beaches. Depending on when you go, the sun may be hot, but there are beach bars to cool down at. If you want to really blend in with the locals, order a gin-based drink and relax.
Miragaia
This neighborhood will remind visitors of Ribeira, with its colorful, quirky houses and location near the river. Like Ribeira, Miragaia is a good neighborhood to see the city's heart beat, filled with locals going about their day and plenty of tourists. This area was once home to Jewish and Armenian communities.
Vila Nova de Gaia
Although Vila Nova de Gaia is technically outside Porto, its close proximity means it must be included in this list. It offers some of the best views across the city and is an excellent location for wine tasting. In fact, most of the Porto wineries are located in Vila Nova de Gaia. There are also a number of restaurants that shouldn't be missed on this side of the Douro.
By: theculturetrip.com