You already know that Portugal is a great destination, with cities like Lisbon, Porto, Sintra and Faro and all they have to offer. But how about heading for somewhere off the beaten path that will show another side of Portuguese culture? Here are some fantastic underrated spots that will do more than simply add to the experience, they will open your eyes to sights that you may never have expected.
Tomar
The center of Portugal is full of unique surprises, romantic mysteries, and spellbinding history, and Tomar may be the most iconic destination for encompassing each of these amazing attributes. All it takes to get there is hopping on a train from Lisbon's Gare do Oriente Station and enjoying a smooth two-hour ride north. Spend a day surrounded by 12th-15th century architecture, which includes the medieval square. Visit the Tomar Castle, the Convent of Christ, and the other fortresses and churches that once served as residences and headquarters for the Knights Templar. There's also the Almourol Castle, just south of the city, that's believed to be haunted by the ghost of a long-ago princess.
Ferreira do Zêzere
Travel another half an hour north from Tomar and you will find yourself surrounded by the natural beauty of forests in addition to the charming town of Ferreira do Zêzere. This is actually a popular getaway destination for the Portuguese although it's been a fairly well-kept secret from most foreign visitors. One of the main landmarks (and reasons to visit, especially during the warm summer months) is the Castelo de Bode dam, where swimming and other water sports are usually enjoyed in the artificial lake by the same name, and the Lago Azul further north.
Viseu
Some of Portugal's best wines come from the Dão region, where Viseu is one of the larger cities (though it's still fairly small in the grand scheme). In the historical center of Viseu, visitors will find castles, medieval infrastructure, beautiful gardens, grand manor homes, and artworks by the country's most notable Renaissance painter, Vasco Fernandes, which can be viewed at the Grão Vasco Museum. The gastronomy here reflects much of Portugal's most traditional and comforting recipes and the cost is significantly lower than Lisbon, Porto, and the Algarve.
Monsanto
This is still one of the most underrated destinations in the country, one that many people never think to visit. Unfortunately, Monsanto is not so easy to reach, the most convenient way is to rent a car and drive, but walking through a boulder-filled village is an experience that should never be passed up. Monsanto is listed as one of Portugal's 12 historical villages that helped Portugal transition from "county" to "country".
Troia Peninsula
White beaches, resorts, dolphin watching and eating plenty of seafood are all on offer at Troia, a beautiful oasis that can be reached (at one end) within an hour when heading south from Lisbon. The easiest way to get there is by ferry from Setubal but driving around to the peninsula's other end will award you with equally lovely sights and far fewer crowds. One of the most idyllic towns on the Troia peninsula is Comporta, located at the base.
Évora
Évora attracts quite a bit of attention but nowhere close to what it deserves. The Temple of Diana, Chapel of Bones, and the Cathedral of Évora all add allure to this historical town's central square that's also a UNESCO World Heritage Site. It's also the center of another of Portugal's wine regions, Alentejo.
Tavira
Algarve may seem like one big resort but it's not. Tavira is a traditional Portuguese town in the country's bottom east side (less than 20 miles from the Spanish border). You'll find cafés, churches, castles and everything else that can be expected in Portugal with all the Mediterranean charm expected from Algarve but without the hordes of tourists expected in Algarve. In this town, which straddles the Rio Gilão, Gothic, Renaissance, and Roman structures add historical personality to the coastal allure.
Odeceixe
Odeceixe is yet another town in Algarve (just south of the Alentejo border) that's crazily underrated. In the winter, this is a sleepy village that sees few visitors, with the exception of surfers looking for yet another place to enjoy some waves. Summers get a bit busier, but Odeceixe still hasn't blipped on most tourist's radars. The quaint center of town offers cafés, bars, and seafood-laden restaurants (as expected in Algarve), but (like Tavira) fewer crowds.
Costa Nova do Prado
Aveiro's coastal rainbow-striped neighborhood, Costa Nova do Prado, is an old fishing village with a vibrant summer vibe. The main street that runs parallel to the beach is lined with colorful buildings that look like adult-sized dollhouses, which were once used by fishermen to store gear. Today, many of these buildings are used as summer cottage rentals. Although Costa Nova is sought out and visited by Portuguese residents on vacation or tourists exploring the area, it's still considered one of Portugal's underrated locations.
Bragança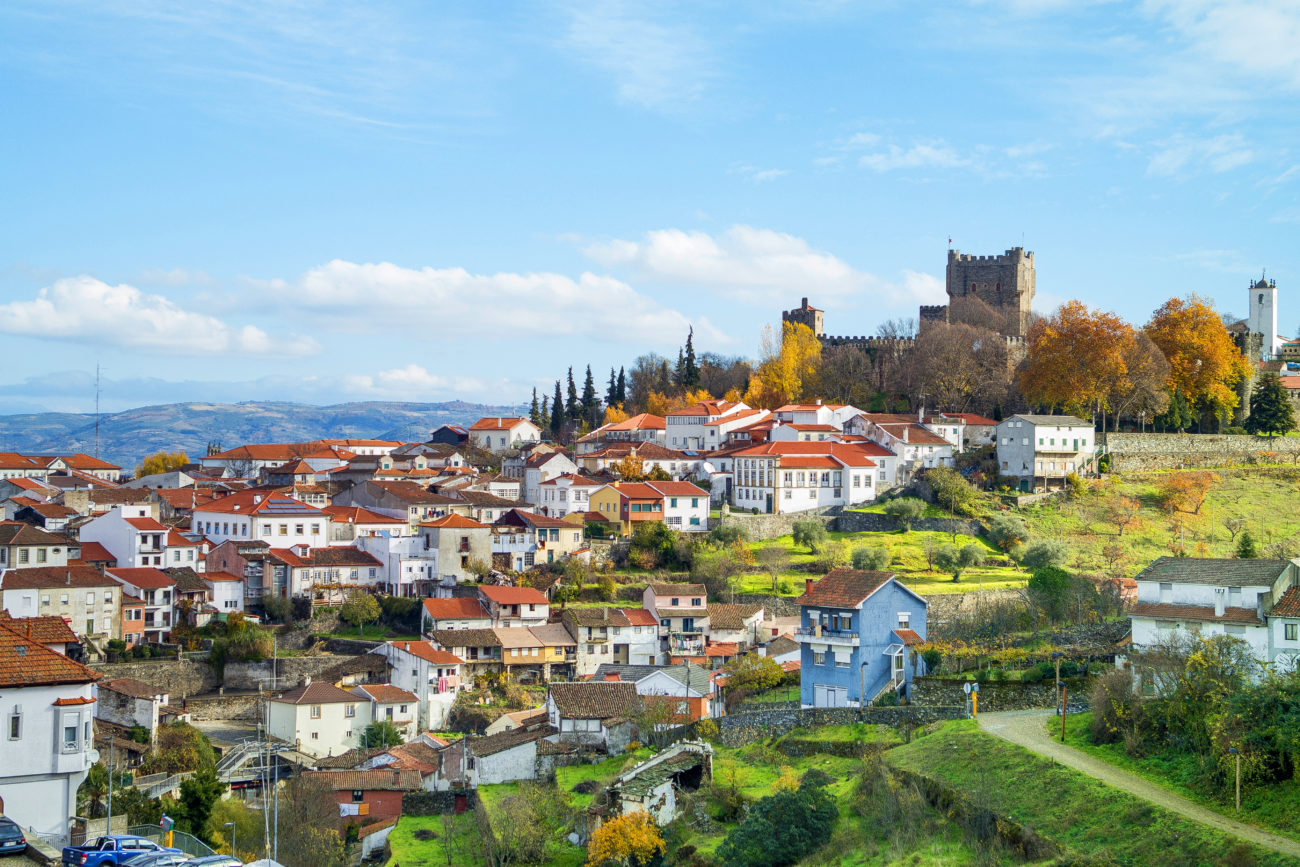 In northeast Portugal, close to the border with Spain, lies this charming medieval town that is considered the capital of the Tras-dos-Montes region. A couple of the area's main features are the 12th-century castle and nearby, wild and rugged, Montesinho Natural Park. There are also landmarks that date as far back as the Iron Age. Although the area is rich in history and legends, Bragança is in one of the least visited regions in all of Portugal (and possibly Spain too), in addition to one of the most traditional and historic towns in the country.
Castelo Branco
More Templar stories, parks, gardens, and museums fill Castelo Branco, in Portugal's central-eastern region, south of the Serra da Estrela range and 10 miles from Spain. There is little-recorded history detailing the area's background before the 12th century. The Castle and city walls of Castelo Branco were built by the Templar Knights and are among the main highlights to visit. Another major landmark is the Jardim do Paço Episcopal, one of the most beautiful and elaborate gardens in Portugal.
By: theculturetrip.com