1. Waimea Canyon, Kauai
One of Hawaii's most striking natural landscapes is Waimea Canyon, a gorge 16 kilometers wide by almost 1 kilometer deep on Kauai's west side. Centuries of volcanic activity, rainfall, and erosion created this rocky masterpiece of red-earth craters, cliffs, and crevasses peppered with native plants, waterfalls, and the odd rainbow. Its beauty is visible from scenic lookouts along Waimea Canyon Road, accessible by self-driving or tours, like those with Roberts Hawaii. For more in-depth exploration, pick up trail maps from Kokee Museum and go ridge, forest, or valley hiking. Other ways to experience the "Grand Canyon of the Pacific" include downhill bike riding with Outfitters Kauai or helicopter flights with Blue Hawaiian Helicopters.
2. Haleakala, Maui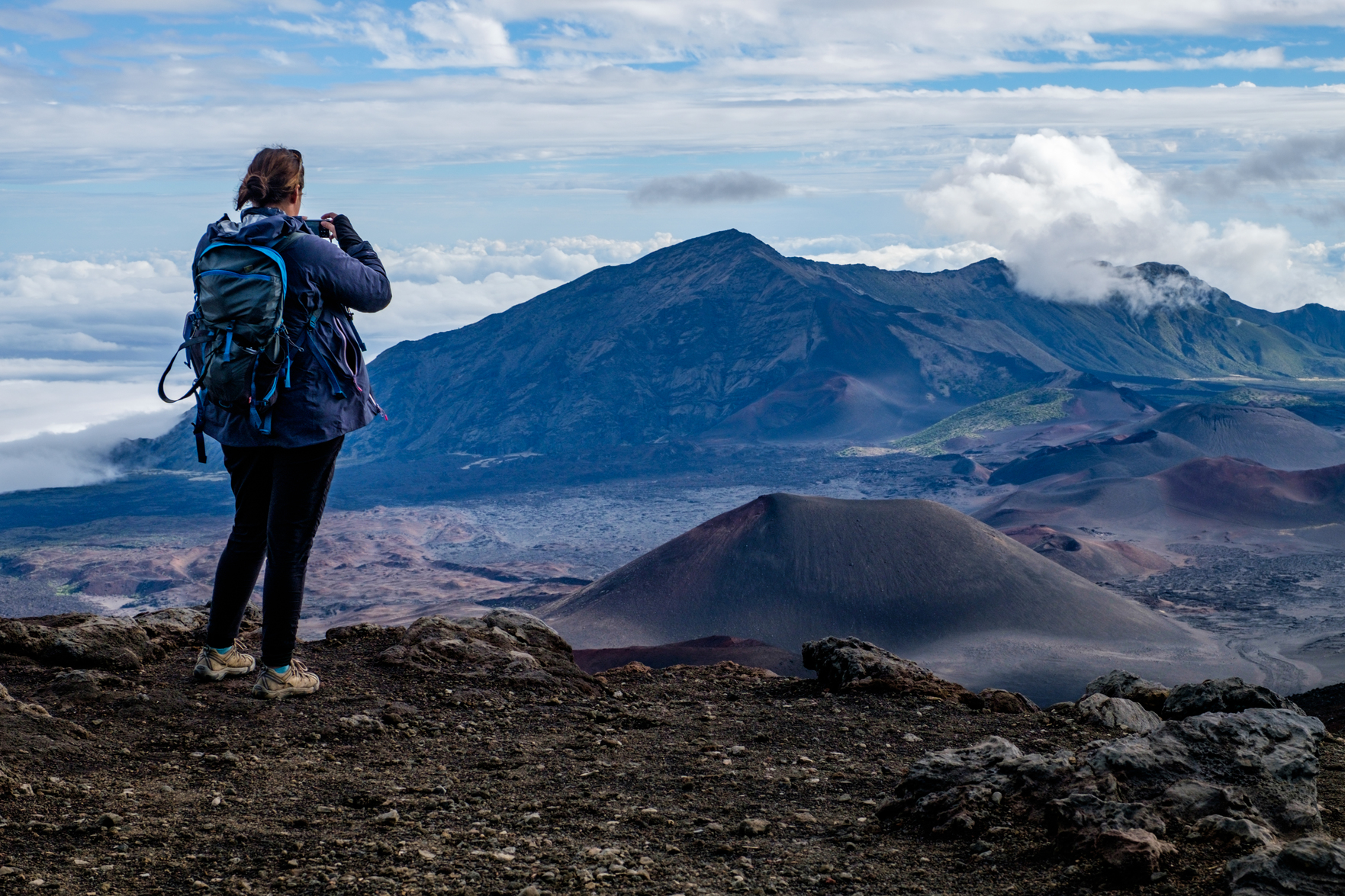 Haleakala is a dormant volcano crater on Maui, a natural attraction famous for incredible sunrise and sunset viewing atop its summit (sunrise viewing reservations required). The high altitude lends itself to cold weather, including the possibility of snow in Hawaii's winter! Over one million people visit this unique region of Hawaii every year. The mountain scenery is like something out of a sci-fi movie, dark and deserted valleys blend with unusual lava formations and curious-looking silversword plants. There are many ways to soak up the surrounding environment, try downhill bike riding with Bike Maui or hiking and camping in Haleakala National Park.
3. Hawaii Volcanoes
Hawaii's only active volcanoes Mauna Loa and Kilauea are located in Hawaii Volcanoes National Park, a unique natural setting on the Island of Hawaii. Mother Nature is constantly changing the park dynamics so head straight to Kilauea Visitor Center where Ranger's provide up-to-date information on volcanic activity and park maps (or check nps.gov/havo). Adventure abounds at every turn, view steam vents, discover underground lava tubes, hike trails, and bicycle through the rainforest. Stop at Volcano Art Center to shop local artist wares and Volcano House for a meal overlooking Kilauea caldera and Halemaumau Crater.
4. Koolau Range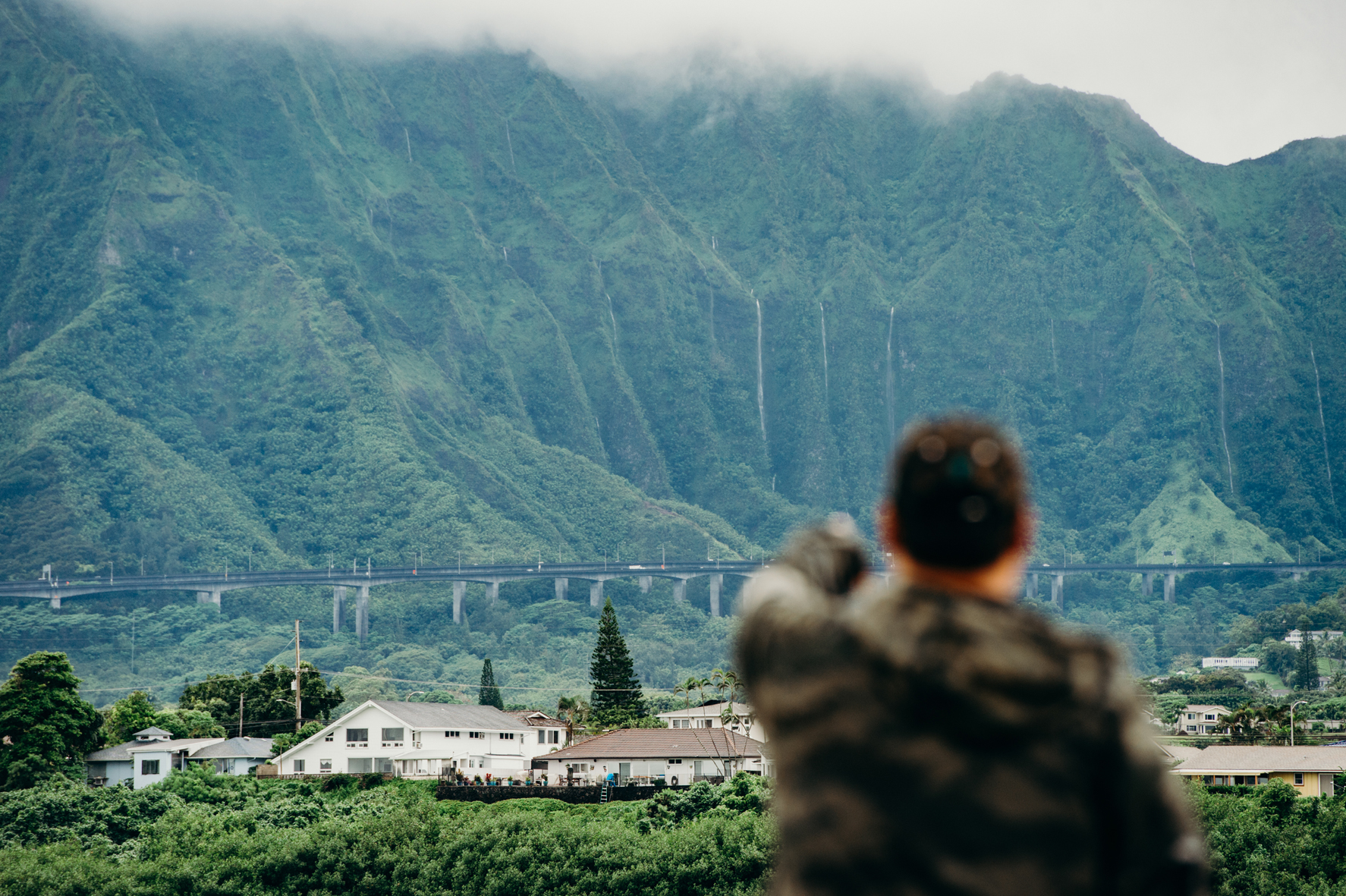 Born out of volcanic eruption and molded over time by wind and erosion, the Koolau Range is one of two major mountain ranges on Oahu. The landscape features a majestic cliff face that runs parallel to Oahu's Windward Coast for almost 60 kilometers. One of the easiest ways to see this natural beauty is by self-driving the Interstate H-3 Freeway or taking a Circle Island Tour that incorporates it. It is impossible to miss the lush green "giant hills", especially after the rain when multiple waterfalls form and run down the ridge. Detour to the nearby Byodo-In Temple at the foot of the Koolau Range. It's a smaller-scale replica of the Byodo-In Temple in Japan, a World Heritage Site over 950 years old. This spectacular Buddhist temple was built on Oahu to commemorate the 100-year anniversary of the first Japanese immigrants to Hawaii.
5. Napali Coast, Kauai
Some of Hawaii's most dramatic scenery can be witnessed up and down Kauai's Napali Coast, a 24 kilometer stretch of ocean where enormous sea cliffs rise above the surface almost a kilometer high. Take a trip out to sea for breathtaking views of this natural spectacle, book a boat tour, sunset sail, or sea cave rafting expedition with Blue Dolphin Kauai. Don't forget your camera! There is so much to capture from cascading waterfalls and secluded beaches to splashing Hawaiian spinner dolphins and bopping green sea turtles. For next-level photography consider soaring high above it all on a helicopter flight with Safari Helicopters or on a small plane trip with Wings Over Kauai.
6. Iao Valley, Maui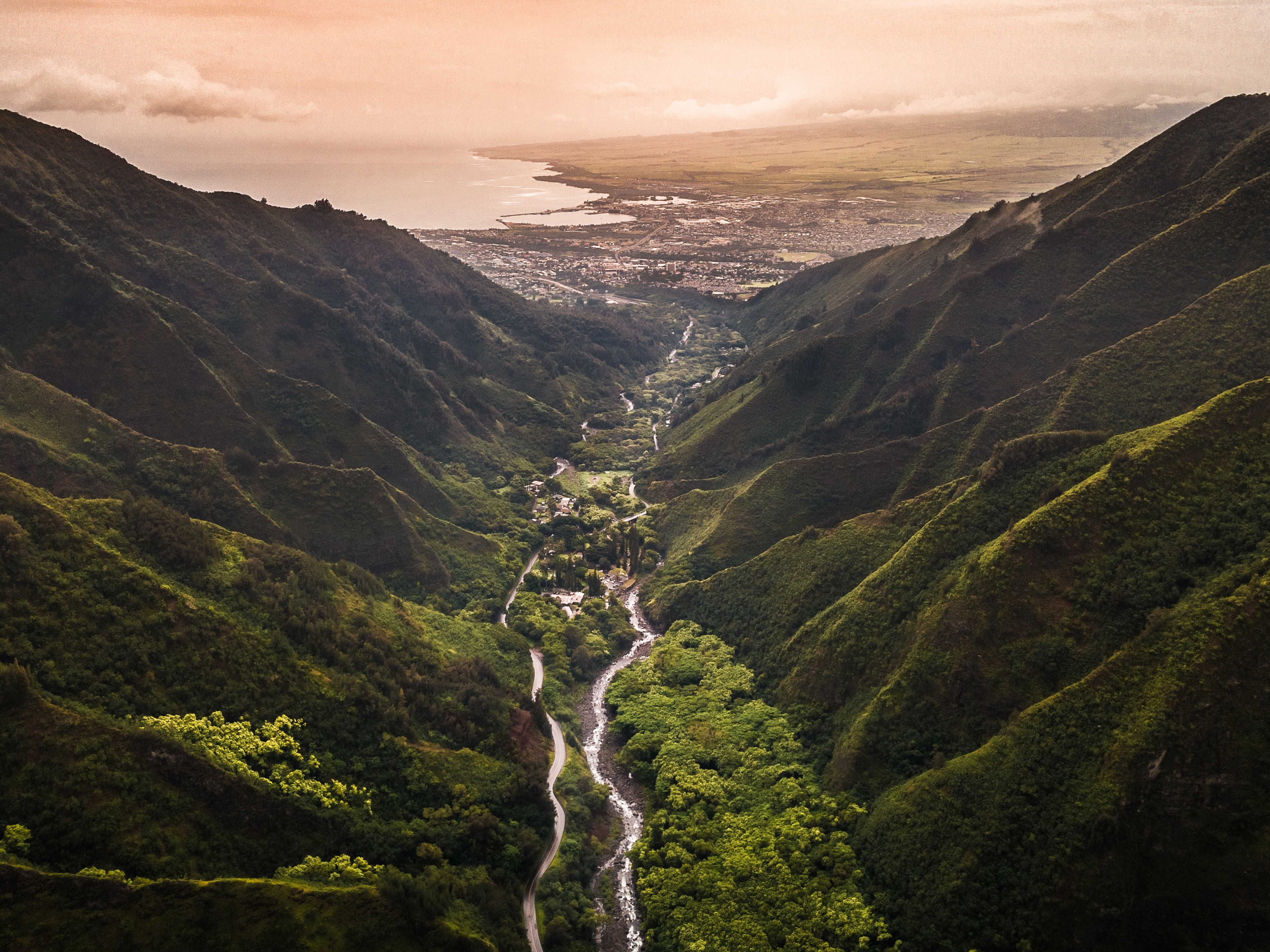 Iao Valley is a tropical paradise in the heart of Maui home to Iao Needle, a rocky outcropping that stands 365 meters tall. This natural landmark is a sacred place to the Native Hawaiian people and has historical significance as the battle site where Kamehameha I defeated the Maui army in 1790. Tick this must-see off the list on a guided tour with Valley Isle Excursions or by self-driving to the attraction. Once at the carpark follow the pathway to the observation deck for incredible views over the gully before meandering the nearby rainforest walk. Gain great insight into the local area by reading the informative signage.
7. Mauna Kea, Island of Hawaii
The Island of Hawaii features Hawaii's tallest mountain, Mauna Kea. This natural attraction houses the largest telescopes on earth and offers the best platform for astronomic observation thanks to low humidity, clear skies, and almost no light pollution. Stargazing tours come highly recommended, book with Mauna Kea Summit Adventures or Hawaii Forest & Trail. Guests get the opportunity to ascend above the clouds just in time to watch an unforgettable sunset followed by a stargazing session with unobstructed views of the night sky. Delight in seeing all of the northern-hemisphere stars and a large portion of the southern-hemisphere stars too! At 4,200 meters it can get cold up there, dress accordingly.
8. Diamond Head, Oahu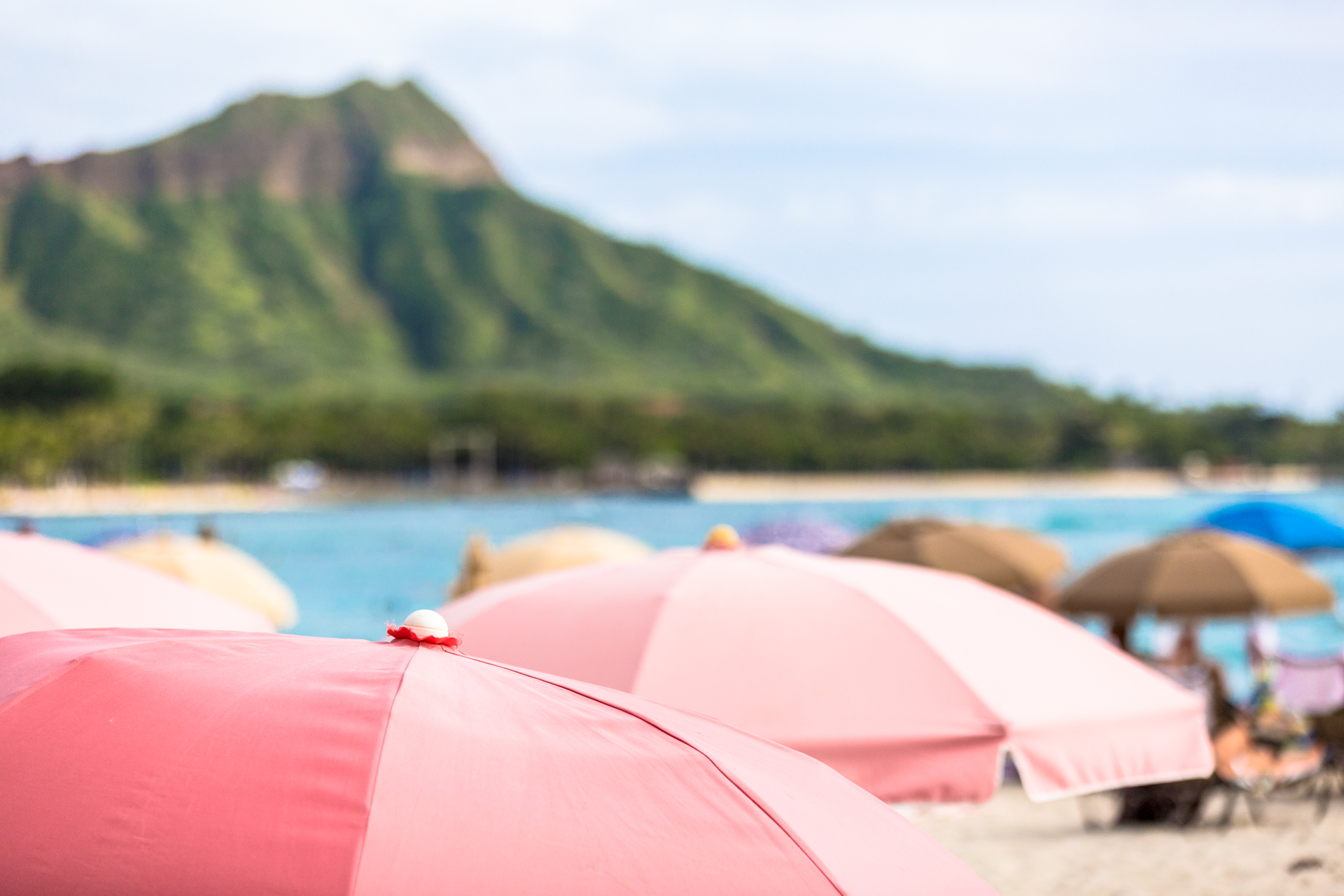 The postcard-perfect backdrop to Waikiki Beach, Diamond Head, has become Hawaii's most well-known natural monument. This extinct volcano was formerly a military base, but now it's open for the public to enjoy. A marked trail on the inside slope of the crater leads visitors to the summit via stairwells, tunnels, and a bunker. The lookout at the top provides a sweeping panoramic view of Oahu, and it's an excellent way for travelers to get acquainted with the island. Guided experiences are available, check out Hawaii Forest & Trail. If you're doing-it-yourself plan your hike for a Saturday morning and catch the nearby KCC Farmer's Market (7:30-11:00 am).
9. Puu Pehe, Lanai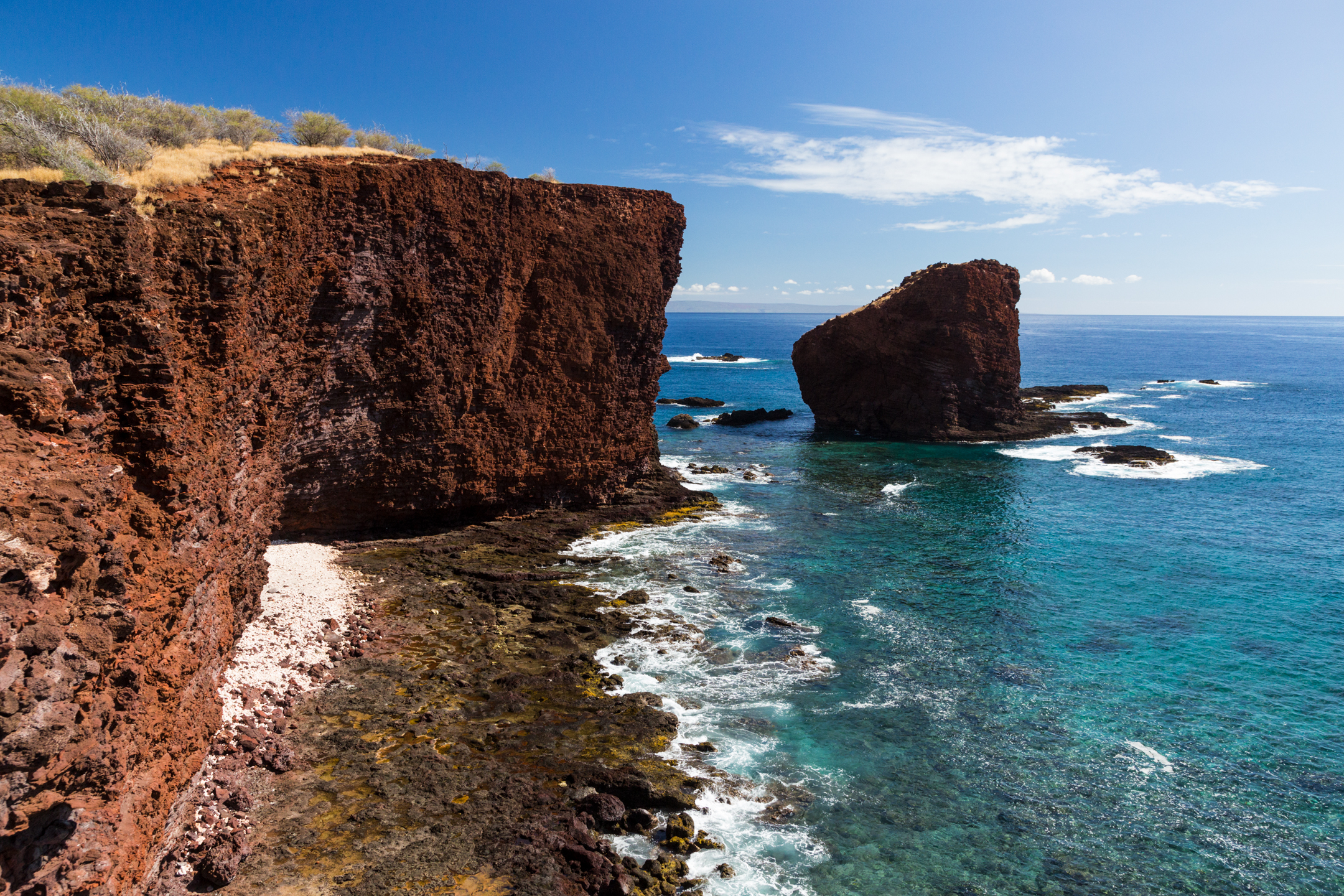 Off Lanai's southern coast between Manele Bay and Hulopoe Bay is Puu Pehe, the island's most recognizable natural landmark. Steeped in Hawaiian folklore, this sea stack is also known as Sweetheart Rock. Locals and visitors alike can easily access the attraction on a short walk from the Four Seasons Resort Lanai. Make your way past Hulopoe Beach to a series of tide pools then walk safely along the cliff's edge, soon after the tomb-link landmark will come into view. This is a peaceful setting to watch the sunset.
10. Kalaupapa Cliffs, Molokai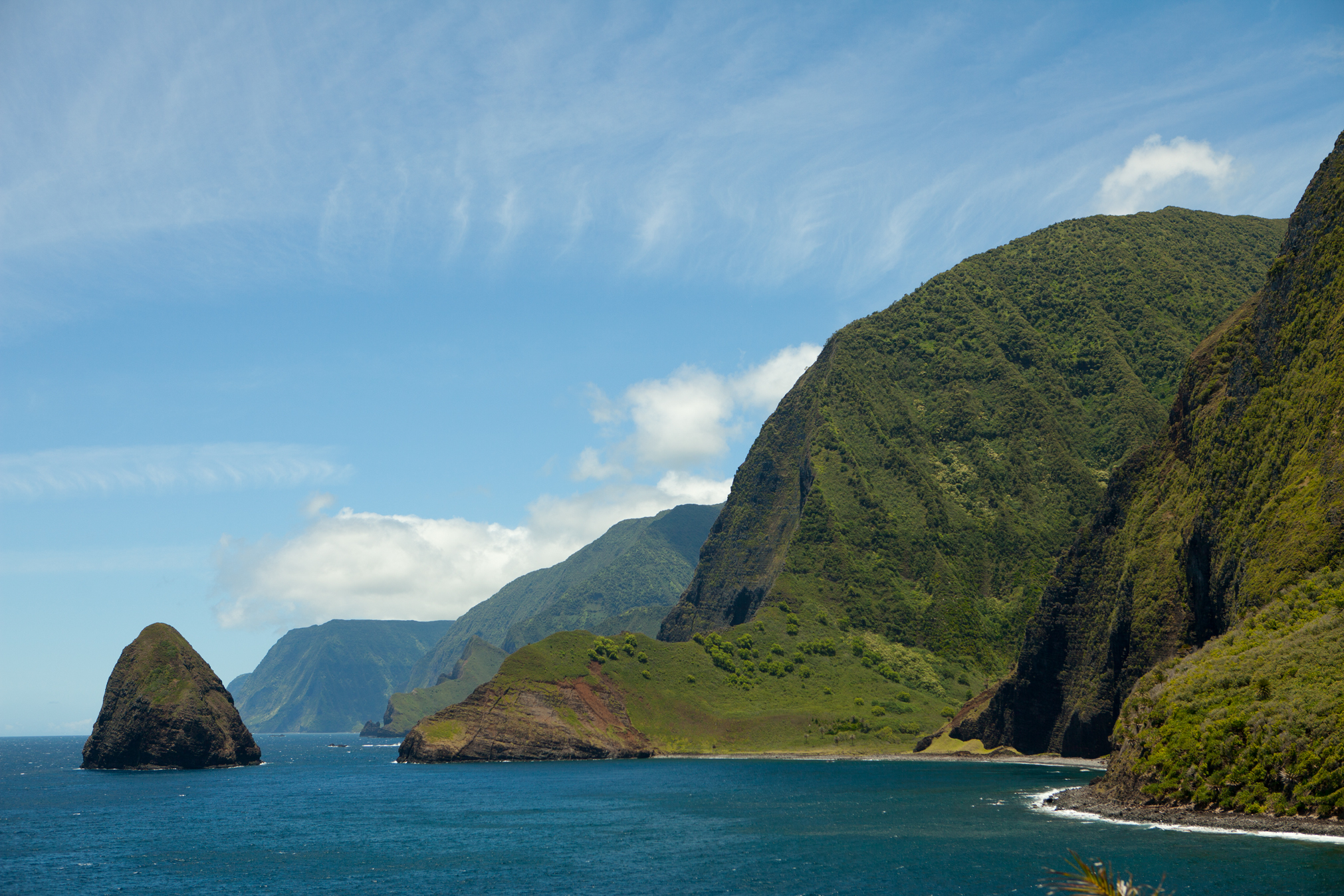 Molokai is Hawaii's least-developed island and the Kalaupapa Cliffs on the northern peninsula are said to be the highest sea cliffs on the planet. Kalaupapa is a remote area that's hard to travel to, it was the place where people with Hansen's Disease (leprosy) were once banished. The stunning escarpment is a natural wonder worth sightseeing and the only way to currently view these magnificent cliffs is from the air, contact Makani Kai Air for details.
By: gohawaii.com