Hallstatt, in Austria's Salzkammergut region, has been described as a fairy-tale village, like a living postcard illustration, like a dream come true. So, surely it can't be that special?
Incredibly, the village is all its been described as and more. A collection of pastel-colored houses nestled between the shining waters of Lake Hallstatt and towering Alpine mountains, Hallstatt exceeds all expectations of its beauty.
The tranquillity surrounding the village is somewhat challenged by the sheer volume of tourism, but we'd still highly recommend visiting. Although it's a day trip from Salzburg or a (longer) day trip from Vienna, staying overnight means you can spend a bit more time exploring and really appreciate the magical nature. For this, you could either catch a bus + train and stay in the city overnight, or we recommend hiring a car in Austria and then combining with a hiking trip…
So, what are some good things to know before you visit this picturesque town?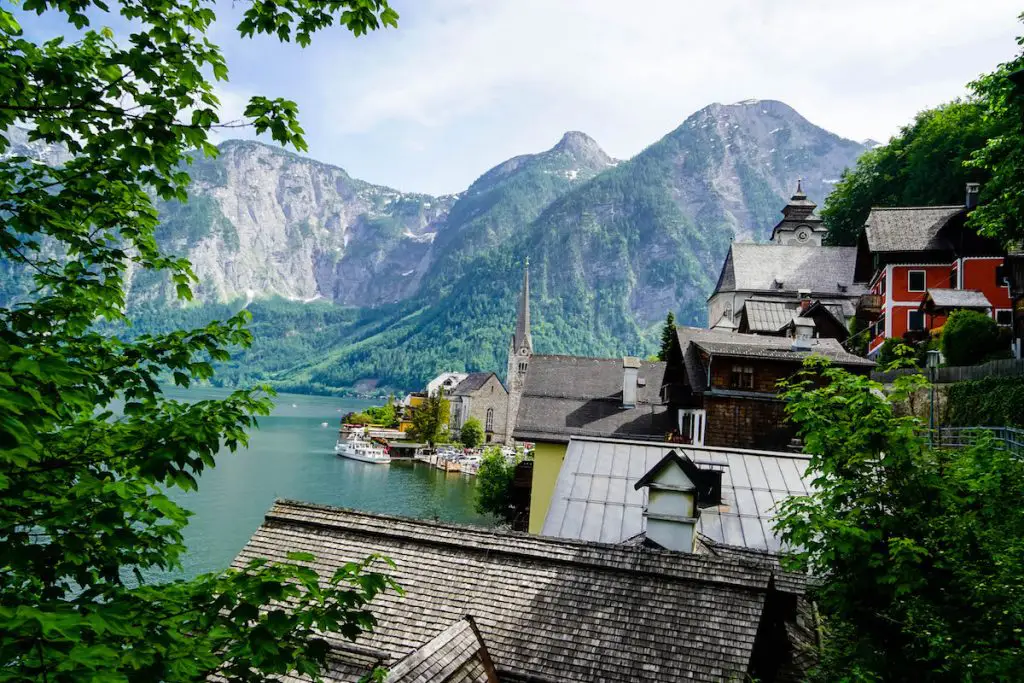 #1. It's A UNESCO World Heritage Site (And Is Every Bit As Beautiful As Its Pictures)!
When you look at pictures of Hallstatt on Instagram or travel sites, it's easy to think that there's some serious filter going on there. Surely the water can't be that clear, the sky can't be that blue, the buildings can't be that adorable. In Hallstatt, it's all true! It's known as the 'Pearl of Austria' for a reason.
It's at the centre of the Hallstatt-Dachstein/Salzkammergut Cultural Landscape, which is technically the World Heritage Site, although Hallstatt is specifically mentioned in its designation. The history of the area, the beauty of the landscape and the architecture of Hallstatt combined to impress UNESCO. It certainly all impressed us.
The area is clearly proud of its status as there is a World Heritage Skywalk on the mountain about 350 meters above the village. It's a floating platform that gives you spectacular panoramic views of the region – and a bird's eye view of the houses below! You can walk up there if you're feeling active – it's about an hour's hike – or take the funicular railway to add some fun to your journey.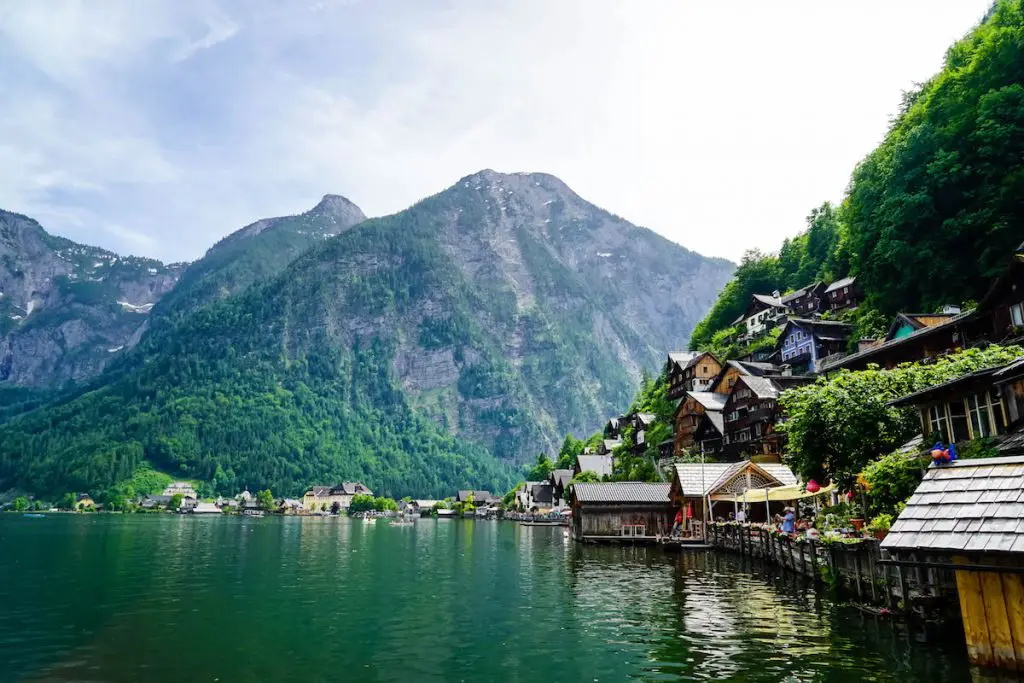 #2. The Hallstatt Old Town Is Where It All Happens.
When you arrive, the first thing you want to do is explore the old town. We could seriously spend hours here gawping at the gingerbread houses and enjoying views of the lake. It might not be big (30 minutes to traverse the main street) but there are plenty of hidden picturesque corners, colourful buildings and cosy lanes to peek at.
While you're walking, make sure you go the viewpoint for the classic Hallstatt picture – the church on the curve of the lake, mountains soaring behind it. We know, you don't want to follow the crowd, but you'll regret it if you don't. Once you've done this, set up camp at Marktplatz for some coffee and people-watching. This central square is a gorgeous background to the cosy cafes and benches where people sit and chat.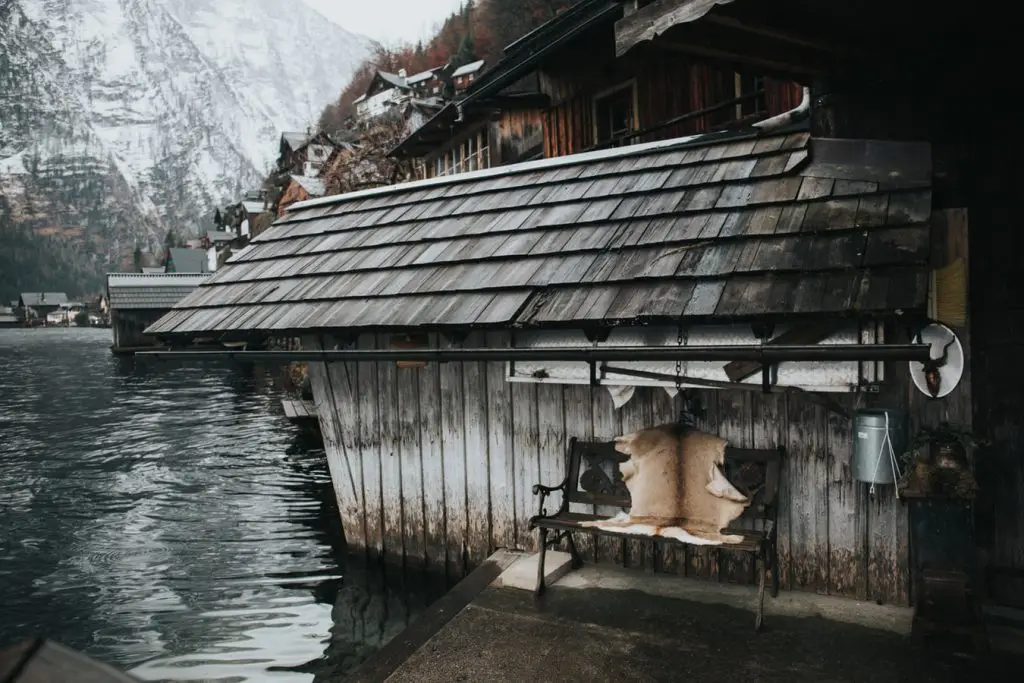 #3. Nearby Dachstein Is The Tallest Mountain In The Area (And There's An Ice Cave!)
Those of you who love to hike, or simply dream of recreating Sound of Music in some Austrian hills, will be pleased to know that Hallstatt is not merely a beautiful village, but also a neighbour to Dachstein, the highest mountain in the region. That means that there are plenty of Alpine views, steep hikes and vast open spaces to be enjoyed!
If you're spending more than a day in Hallstatt, make sure you set aside plenty of time to be here. As well as trekking, paragliding and viewing, you can also explore the Giant Ice Cave. This amazing place with its frozen waterfalls can be toured in summer but is closed from November to May.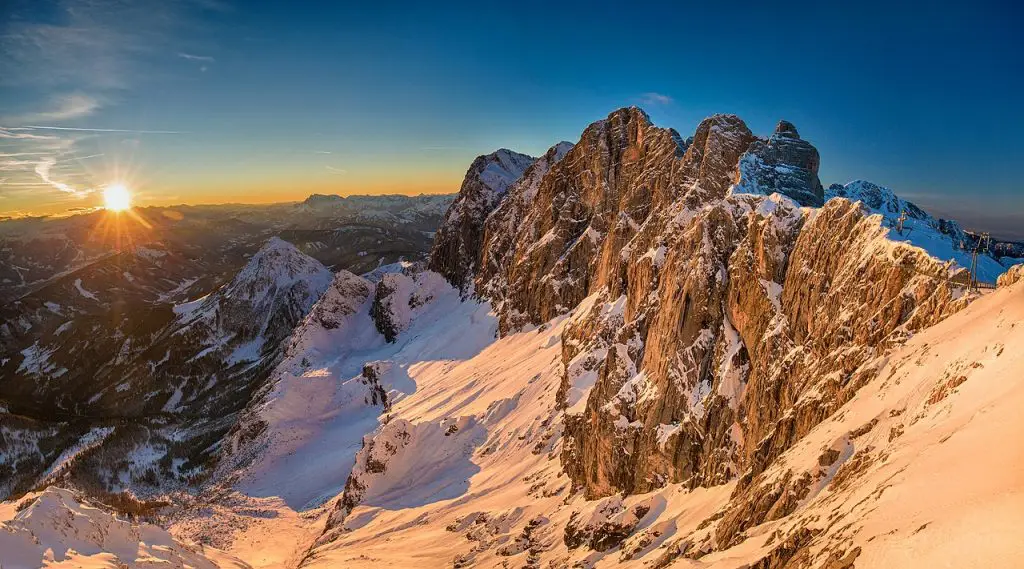 #4. Salt Gives Hallstatt Flavour!
Apologies for the terrible pun, but Hallstatt really is home to the oldest salt mine in the world. It has been here for over 7000 years and still functioned until recently. It's actually a substantial part of why this area got on the World Heritage list (not many places can boast a salt mine that's millennia-old).
A funicular railway takes you to the top of the mountain where you can head into the mine, which is near the World Heritage Walkway, and explore 3 of its 21 floors on a tour. You might not think a salt mine is that interesting, but the audio-visual presentations and features like wooden slides that you can have a go on really bring the topic to life. We became fascinated by the history of salt in the giant salt mines of Romania and loved continuing this obsession here.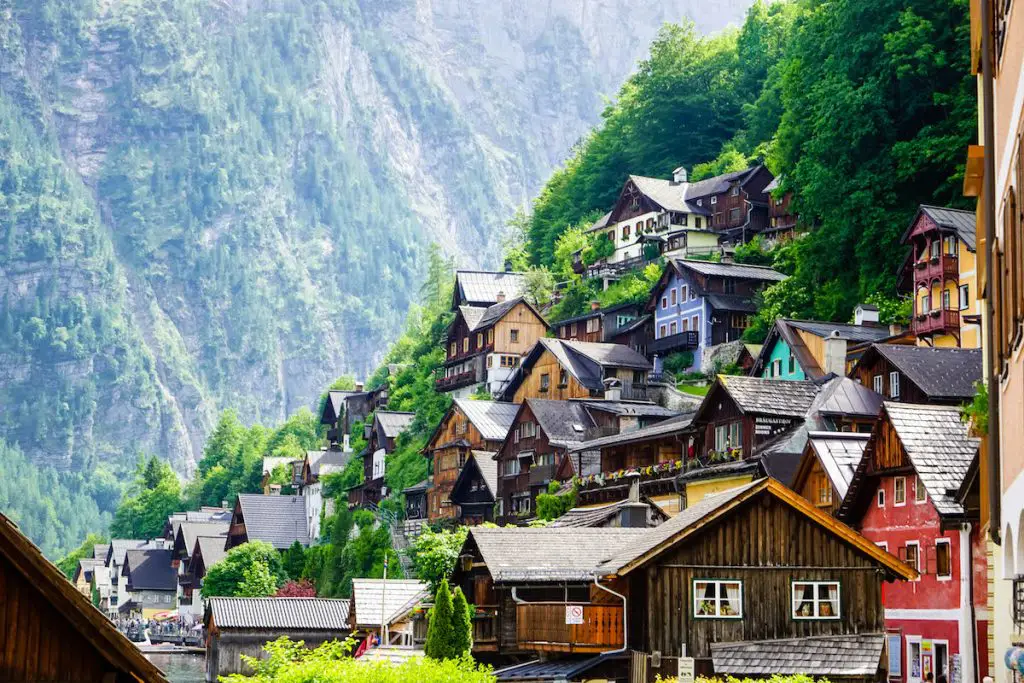 #5. You Can Get A Different Perspective On The Town With A Boat Trip.
While the views looking out over the lake are gorgeous, so too are the views of the town from the lake. In fact, looking back at Hallstatt from your boat is one of the best ways to really appreciate the way the town fits in with the splendor of the surrounding scenery.
Small electric boats take you out onto the See and don't cost very much. You can circle around the entire lake, enjoying the sights and sounds on the water and the banks, before approaching Hallstatt again along the shore. Seeing its reflection in the water is beautiful, particularly on a sunny day or at sunset. If you want a more adventurous way of achieving the same views, rent a paddleboat or try your hand at paddleboarding.
Note that it might be harder to concentrate on the views while managing a paddleboard!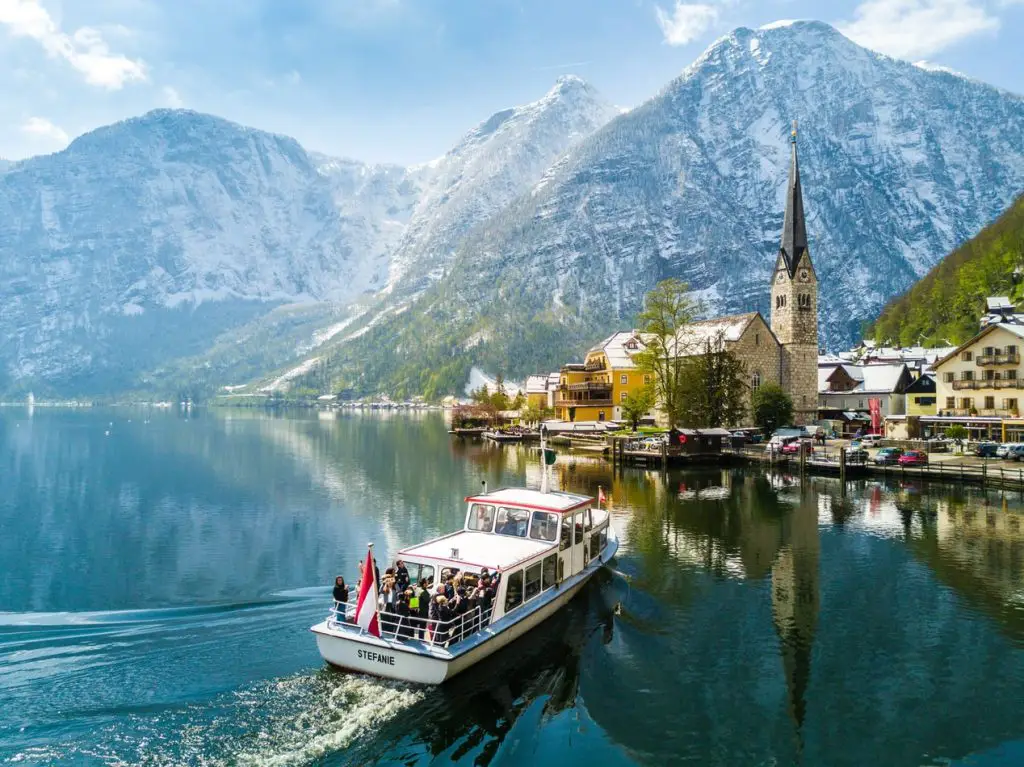 #6. The Fish Is Absolutely Delicious!
OK, you can make all the jokes you want about Austrian cuisine, but there's no denying the taste of fish fresh from the lake. Particularly when it's combined with one of the most breath-taking views you've ever seen. Food options are a bit limited so book ahead of time.
As well as the fish, we also enjoyed chowing down on the Kaiserscharmm – basically a shredded pancake with all the powdered sugar and jam. Come on, we hiked for miles, we deserve one (or two) of these!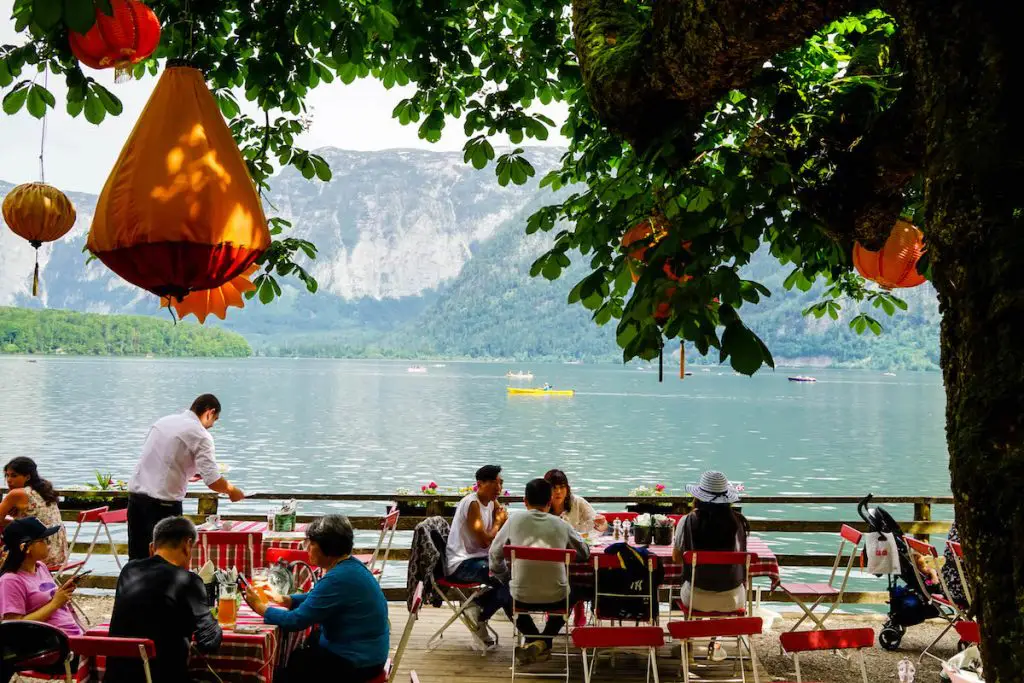 #7. There's A Chamber Full Of Decorated Skulls!
OK, squeamish types, avert your eyes from this section but there really is a house of bones in Hallstatt. It stands in some contrast to the idyllic image of this picture-perfect town; but this is what makes it such a fascinating place to visit. Hallstatt Charnel House came about because such a small town does not have that much burial space – so in the 1700s the church began digging up corpses to make way for new ones.
We know it sounds a bit gross, but it's actually been done respectfully (and they're not still doing it now!). Family members have painted the skulls with decorations and dates so that the dead will be remembered. Now there are over 2000 skulls and other human bones. For some, it's creepy; for others, fascinating. You can choose which you are, we're just telling you it's there!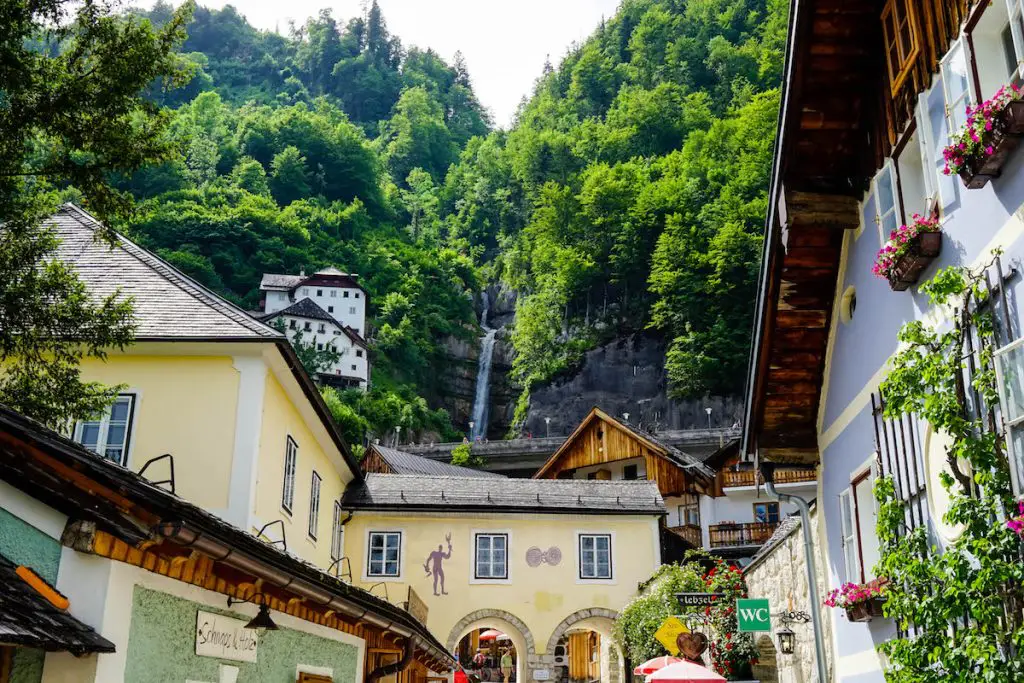 #8. It Gets BUSY… So Plan Accordingly…
While we're happy that Hallstatt gets the attention it deserves, it does mean that the town gets ridiculously overrun with tourists and day trippers. It's estimated that a whopping 800,000 visitors come to the village every year (not bad for a place that has fewer than 1000 residents, huh?). Summer is, unsurprisingly, the busiest period, although even months like October and April are starting to grow in popularity. Winter is a beautiful time to visit as the surrounding landscape seems still and peaceful, with crystal glints of snow – plus, it's considerably quieter and cheaper.
However, this might not be possible for everyone and Hallstatt is enchanting at any time of year. To get to see Hallstatt when it's less crowded, we'd recommend staying here overnight. That way you can see the town in the quiet dusk after everyone else has gone home; or wake up super-early to appreciate it in the still of the morning. Night owls, don't disregard this advice – mornings in Hallstatt are glorious.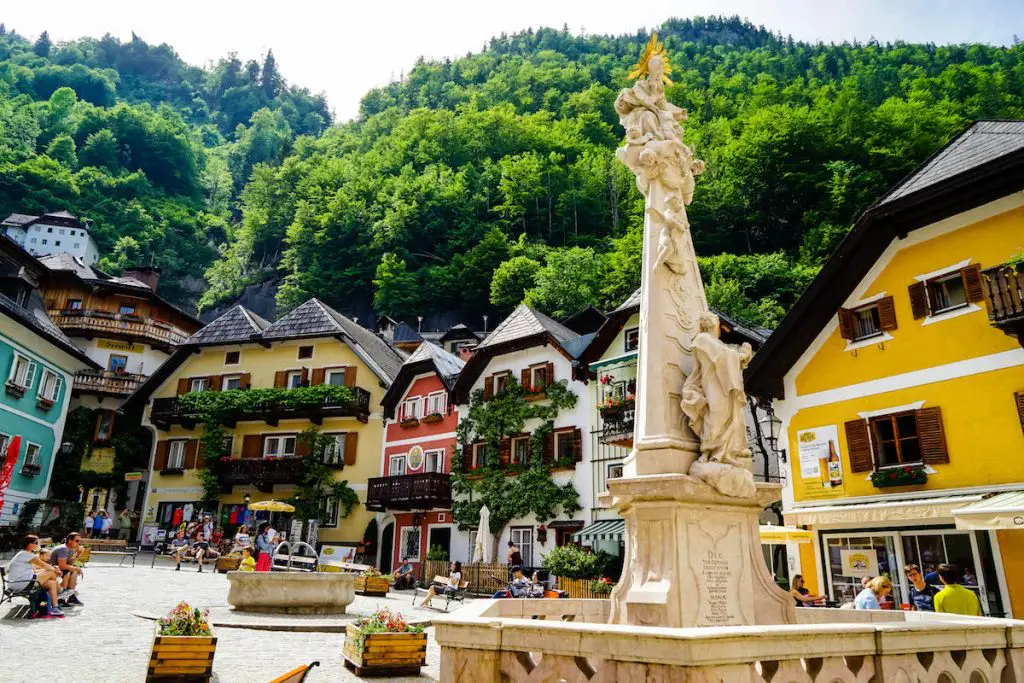 #9. Make Your Life Easier – Travel By Car!
This is a tricky one, really, as parking in Hallstatt is not great. Nevertheless, it's considerably easier to travel here by car than by public transport. If you're starting from Salzburg, the nearest big city, a bus or a train will take you upwards of 2 hours, while a car journey will only take an hour and a half. This is particularly good if you're only coming for the day and every minute is precious! Vienna is around 3.5 hours driving – so still doable on a day trip, though it would be perhaps a bit exhausting…
Additionally, if you take a bus or a train, you'll have to then get a ferry over to the village, which adds extra hassle to your trip. Sure, the views from the ferry are great; you can get these from a boat trip later! Besides, Austria is such a beautiful country, and when you hire a car you can see much, much more of it…at your own pace! You could even experiment with wid camping…
There is not a direct Vienna to Hallstatt train but you can take a train to Linz and change there. The final station is called Obertraun-Dachsteinhöhlen Bahnhof, a few minutes walk from the Hallstatt Old Town and takes roughly 3.5 hours in total. This depends on your timing. If you have the Eurail pass this Vienna to Hallstatt train option could be a great option, or if you want a more relaxed journey. During the summer months when there is more daylight to enjoy the views, taking the train from Vienna to Hallstatt is a more tempting proposition.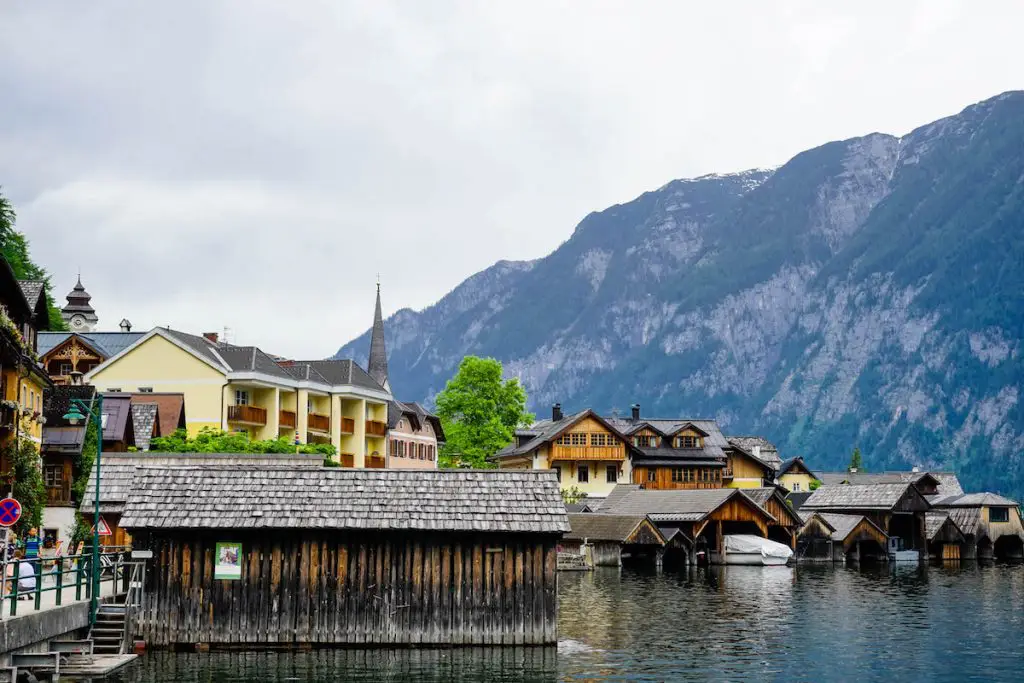 #10. Take Your Time And Embrace This, The Most Picturesque Town In Austria!
The best way to enjoy Hallstatt is to relax. It could be busy while you're there, but don't let that bother you. Queues? Head somewhere else and come back later. Crowds in the market square? Go up the Dachstein.
Beautiful places are not meant to be rushed around like you're doing a race; they are to enjoy at your leisure, drinking in the views. Hallstatt is a place where manmade buildings are in perfect harmony with the landscape, so join in that harmony and enjoy it!
And there you have it… Whether you decide to day trip from Salzburg or a (longer) day trip from Vienna, you are almost guaranteed to fall in love with Hallstatt – even if countless tourists before you already have. For the less time-conscious we really do recommend hiring a car in Austria and then combining with a hiking trip… But obviously, that is all up to you…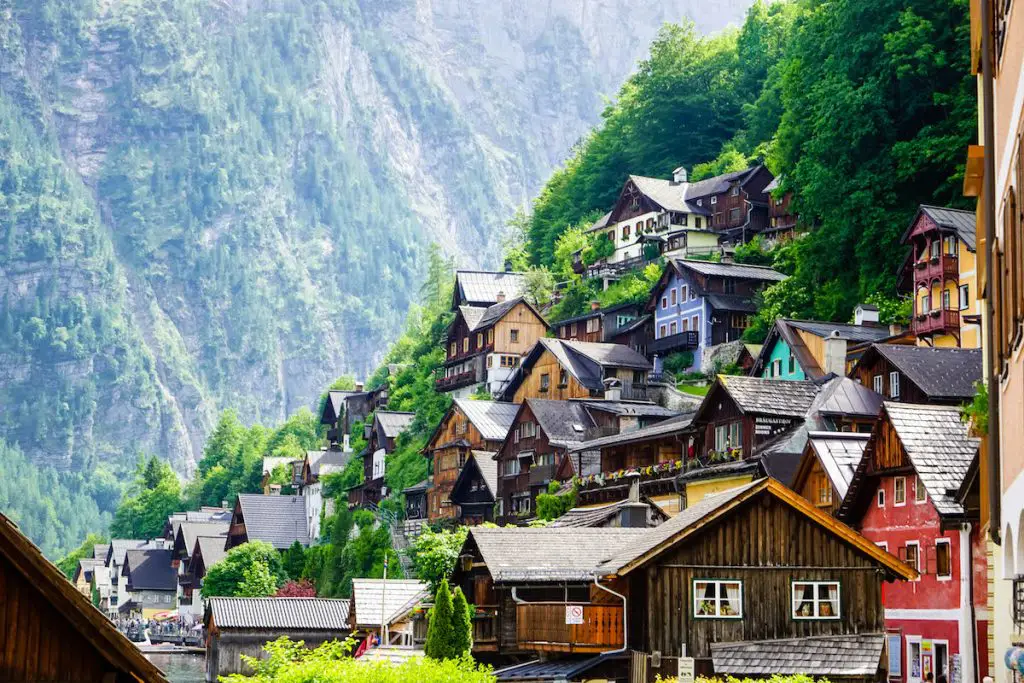 By: inspiredbymaps.com