While marine species are often unpredictable, turtle sightings are nearly guaranteed during tours at our South Maui Turtle Town location. While snorkeling in Maui, you can often spot green sea turtles lying on the ocean floor, eating algae, or visiting their local 'turtle cleaning station'. The first time people hear the term 'cleaning station' they envision a little car wash with turtles lined up to cruise through. Sounds cute, but the turtle cleaning station is actually an area where sea turtles seek out fish who eat the algae off their shells. Sea turtles usually come up to the surface to breath, and can also be found on Hawaii beaches basking and resting. When swimming with sea turtles in Maui, remember to keep your arms at your side and remain at least 15 feet from turtles and look don't touch. Harassing sea turtles in any way is illegal in the state of Hawaii. Violators can be fined up to $100,000 per violation and receive jail time for interference with the turtle population. Since sea turtles must come up to the surface of the water for air, it is important not to hover over them for long periods of time. A sea turtle could feel too scared to come to the surface to breathe and eventually drown. If you remain calm and respect a sea turtle's space, you might just be rewarded with the turtle sticking around.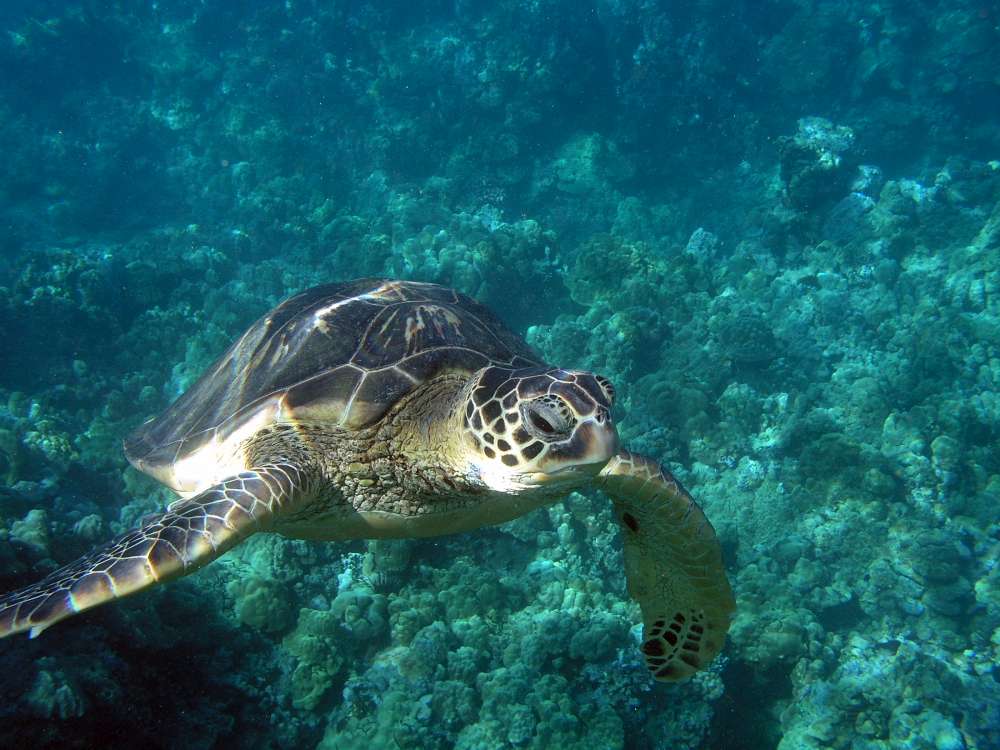 Where to see sea turtles in Maui
Swimming with Sea Turtles
Interested in swimming with sea turtles in Maui? Check out our list of the top 3 snorkel spots to swim with sea turtles:
Makena – Many people have heard of 'Turtle Town' and it can be found on the south side of the island in Makena. The ocean floor off Makena has a series of lava tubes where the coral reef has grown. Where there is coral, there are turtles! This area is generally sheltered from high winds and conditions tend to be calmer than other areas of the island, making it a great place for beginners on tours.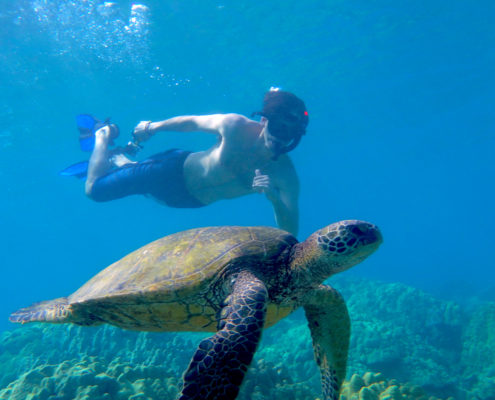 Olowalu – Coral Gardens can be found just off the beach on the west side of the island at Olowalu. The coral reef at Olowalu has been nicknamed the 'Mother Reef' because it spawns coral as far as Lanai and Molokai. Here you can enjoy observing turtles getting all cleaned up at turtle cleaning stations. This side of the island tends to be windier and conditions can change quickly. This spot is best suited for paddlers with some experience.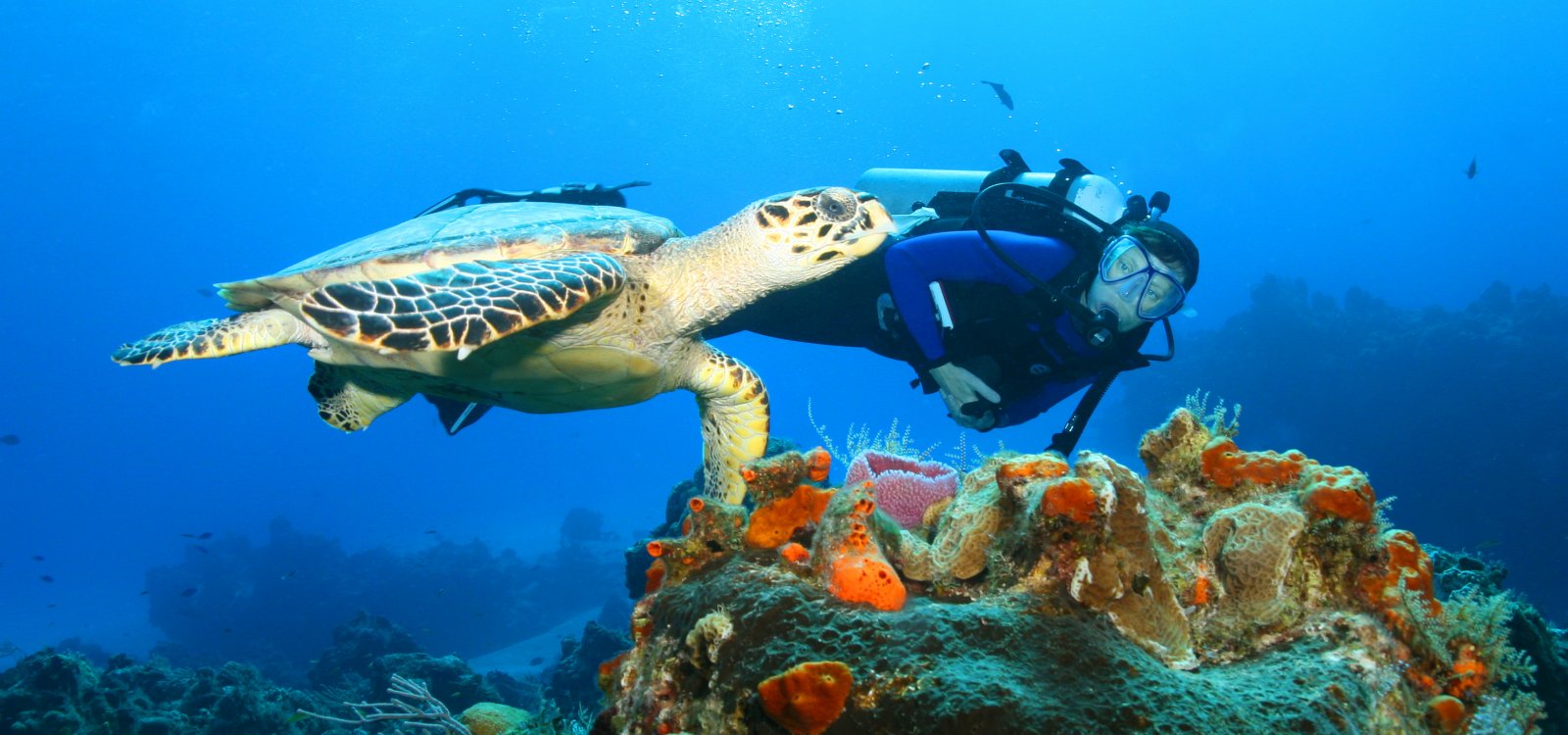 Honolua – A marine preserve on the north-west side of the island, Honolua is known for an abundance of fish, sea turtles, and many more marine animals. This area is best visited during the summer months when the surf is not high. Due to the windy and wavy conditions, kayaking to Honolua is only recommended for intermediate to advanced paddlers, and not for children under 12 years old.
By: hawaiianpaddlesports.com