The father bear caused the two cubs to howl because they stuck their heads in the whale bones while trying to find food.
The poor fox was strangled to d.e.a.t.h by a snake / See the ravishing wildlife through a photographer's lens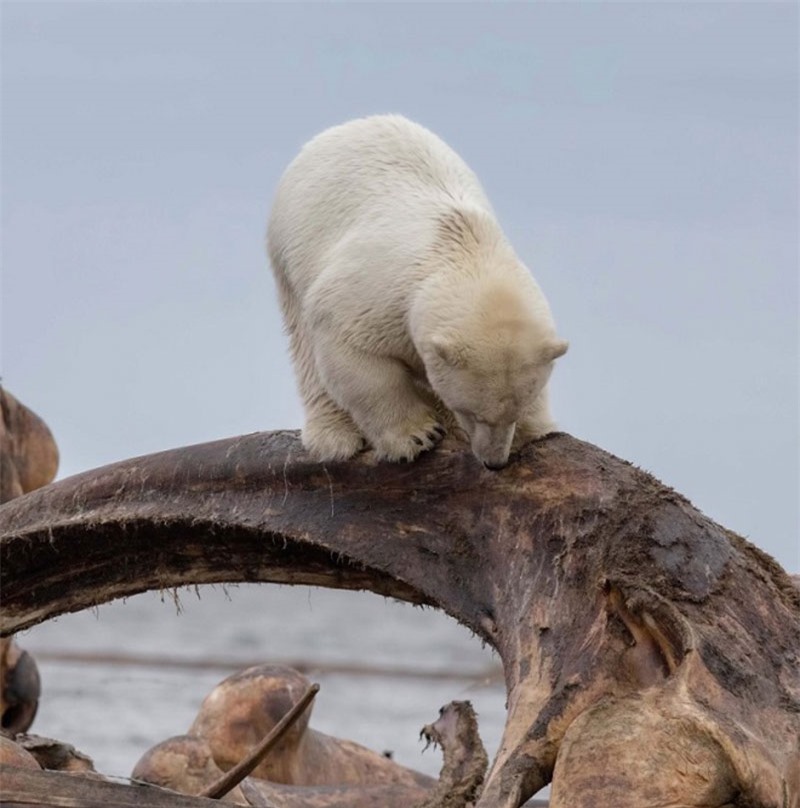 The series of photos were taken by photographer Shayne McGuire at the end of the airport runway at Kaktovik, Alaska, USA.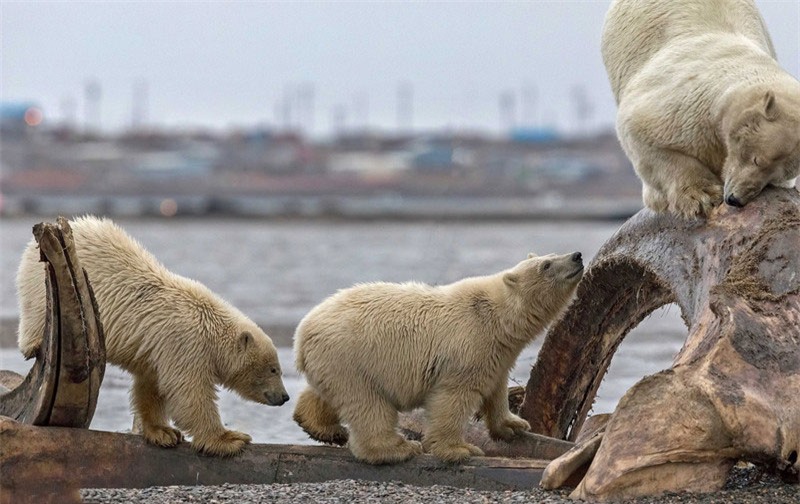 As revealed by Mr. McGuire, the polar bear took two young cubs to find food. They were very excited when they discovered a whalebone washed ashore.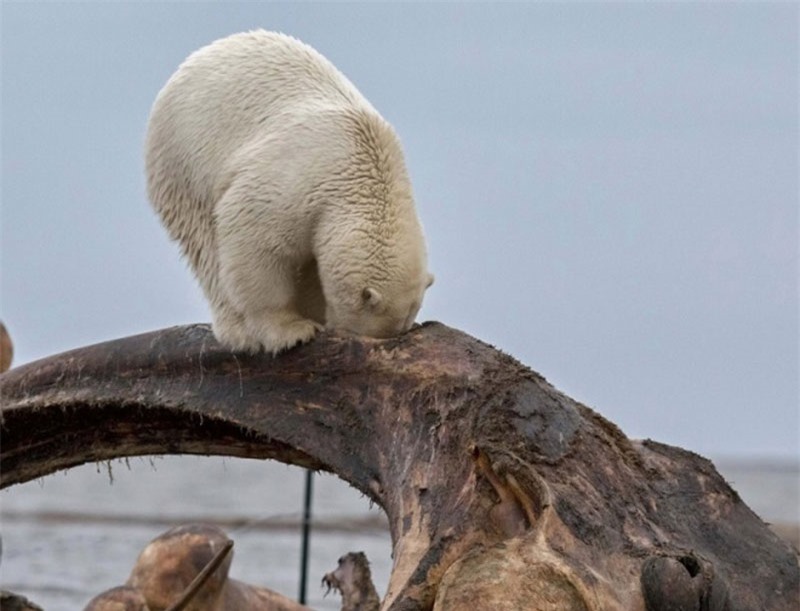 The father bear immediately climbed onto the bone and burrowed in with the desire to find the remaining pieces of meat.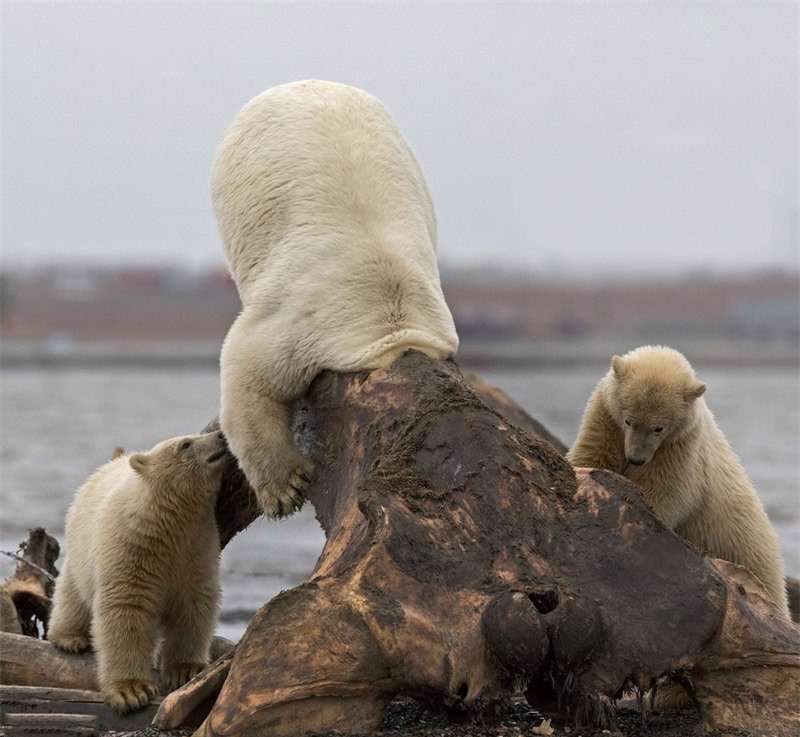 However, bad luck hit the father's head, his head got stuck in the bone cavity and could not be pulled out.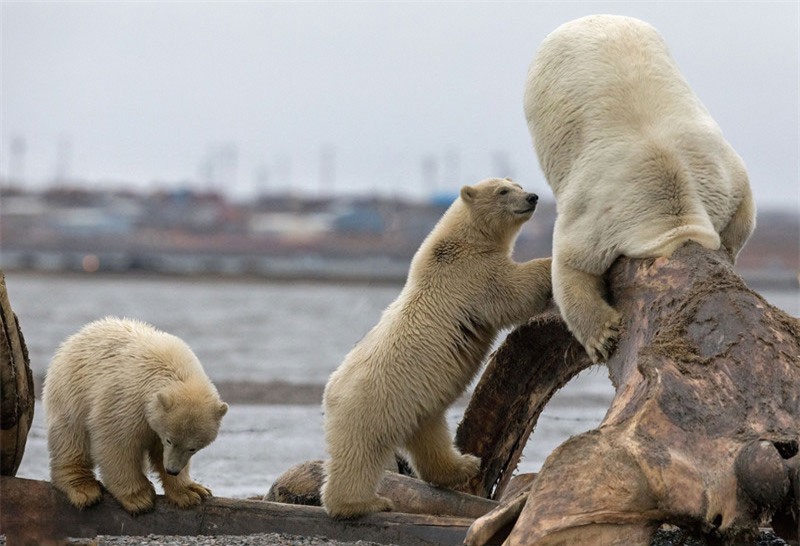 The cub was curious and came forward to examine his father's situation.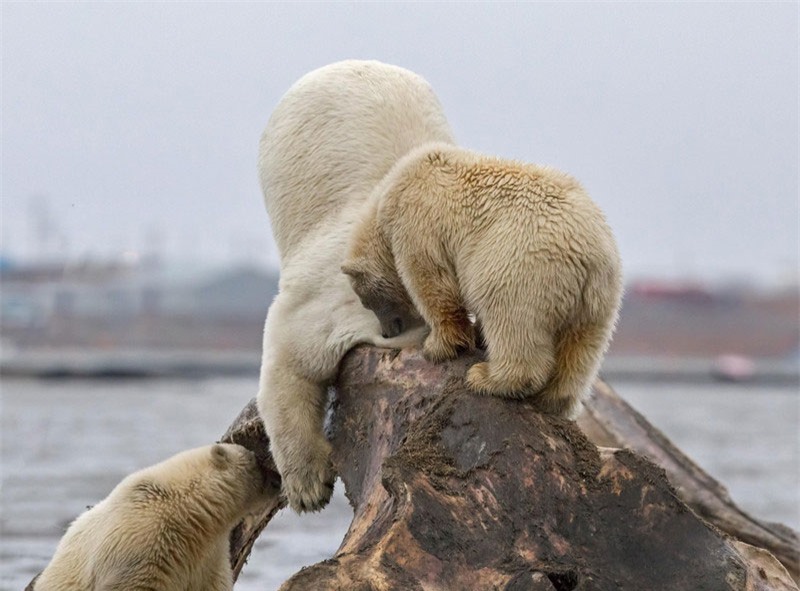 It climbs up trying to save its father. However, photographer Shayne McGuire did not reveal clearly whether the father polar bear will be able to escape or not.