While Hawaii is known for its boo-tiful beaches and breathtaking coastlines, what you may not know is that the islands also have a scary side. From ancient Hawaiian b.a.t.t.l.e.s to h.a.u.n.t.e.d museums, the stories surrounding Oahu's h.a.u.n.t.e.d hot spots have been told for generations, mystifying locals and visitors looking for some spine-tingling fun.
If you're looking for a different type of t.h.r.i.l.l on your next trip, plan to visit these five top scary Oahu landmarks:
Iolani Palace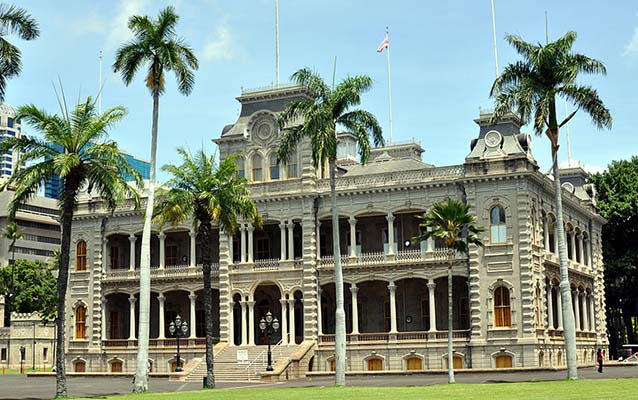 From scary sounds to unexplained apparitions, Iolani Palace reigns high with paranormal activity. Built in 1882 the meticulously restored palace was once home to Hawaii's last ruling royalty, King Kalakaua and his sister Queen Liliuokalani – who was imprisoned in the palace within her bedroom for eight months following the overthrow of the Hawaiian monarchy.
Although Queen Liliuokalani physically passed away in 1917, it is believed that her spirit — along with a few others — are still roaming the halls of the royal home. Visitors on tours and security guards on duty have reported hearing footsteps, smelling the scent of burning cigars and seeing the silhouette of a woman standing in the window of what once was the Queen's bedroom. Iolani Palace is just one of the supernatural stops on the Honolulu City Haunts Walk Tour.
Nuuanu Pali Lookout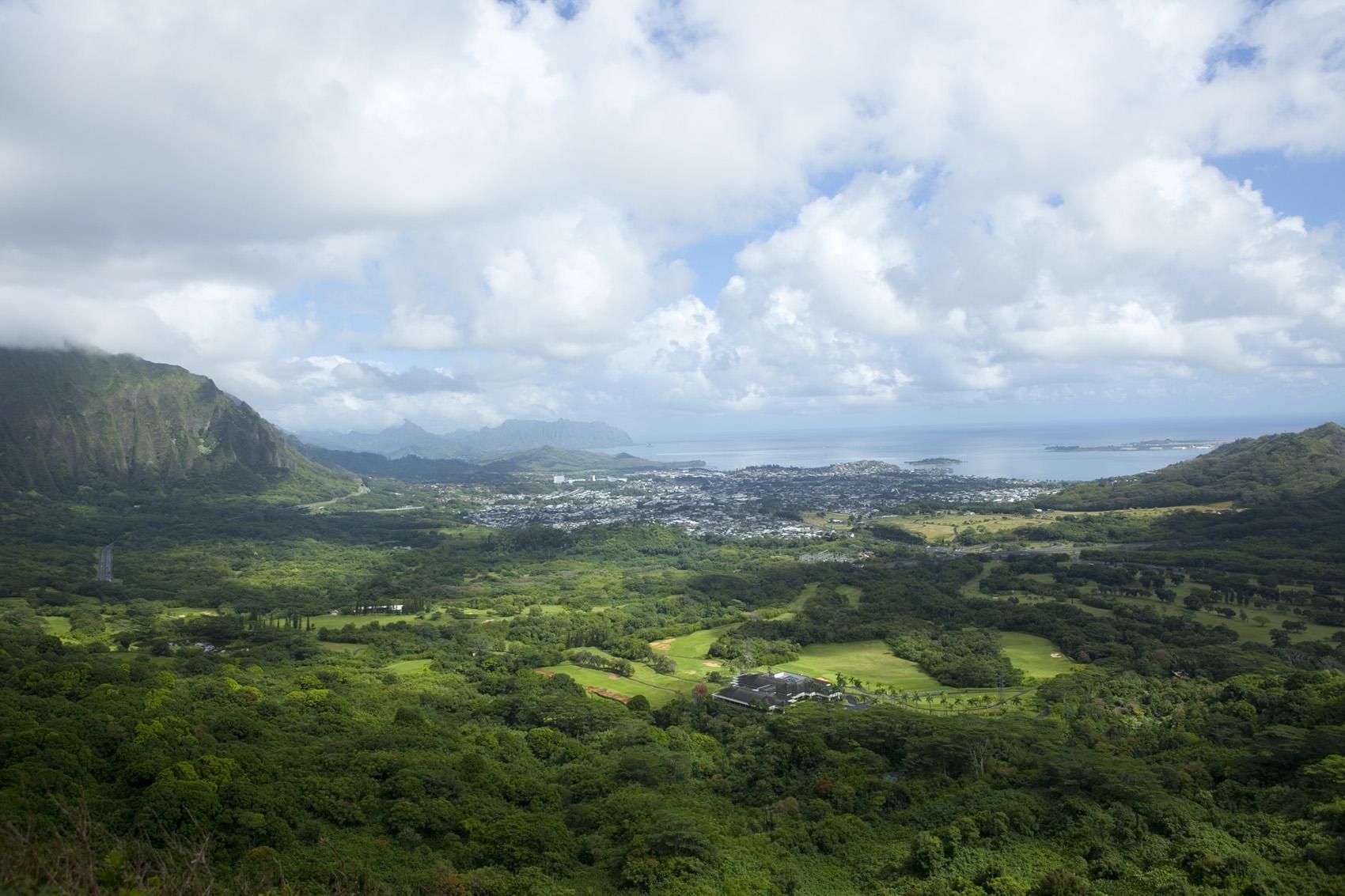 In 1795 King Kamehameha, Chief of the Big Island at the time, attempted to unite the islands by declaring war against the chief of Oahu, Chief Kalanikupule. During the b.a.t.t.l.e an estimated 400 of Kalanikupule's warriors were forced off the edge of the Pali to their d.e.a.t.h.s. The remains of the warriors are said to still be at the bottom of the cliff.
During the day the Pali Lookout is frequented by visitors for its panoramic view of East Oahu. But by night, it has been told that you can hear the howling and crying of the fallen warriors. There have also been several reports of shadowy figures seen in the area — but you can pay it a visit to see for yourself.
Morgan's Corner

Oahu's Morgan's Corner has the corner market when it comes to scary stories. A popular h.a.u.n.t amongst local ghost enthusiast and just one of the must-stops on the Orbs of Oahu Driving Tour, Morgan's Corner is located just a short distance from Pali Lookout and is the scene for one of the island's most notorious m.u.r.d.e.r.s. In 1948 two escaped convicts, James Majors and John Palikiko, m.u.r.d.e.r.e.d 68-year-old widow Therese Wilder here. It was during a home invasion at the site that Wilder was bound, b.e.a.t.e.n, and gagged in her bed.
While Morgan's Corner is now empty and no house remains, it is believed that Wilder never left. There have been many urban legends and stories surrounding the h.a.u.n.t.e.d spot – from hanging apparitions to the unexplained sound of scraping against the roof of cars. But the most well-told story is the spine-tingling sound of s.c.r.e.a.m.s that visitors here report, which are believed to be the sound of Wilder wailing for help.
Manoa Falls

Tucked deep in Manoa Valley, this popular hiking trail is beloved for its overflow of greenery and cascading waterfalls. The easy-to-follow path is a quick 45-minute hike that will guide you into the valley and back.
On a nice sunny day, you're likely to cross paths with local hikers and visitors enjoying the beautiful forest — but if you're hiking through after dark there is a chance you might run into more s.p.o.o.k.y souls known as night marchers. Night marchers, or ancient Native Hawaiian warriors, have been seen marching along the trail near a large Banyan tree. Although the marchers are only apparitions, Native Hawaiians believe that if someone crosses paths with a night marcher they must crouch to the ground to avoid any unwanted interaction.
Pacific Aviation Museum Pearl Harbor

On December 7, 1941 thousands of soldiers lost their lives when Pearl Harbor was a.t.t.a.c.k.e.d in what is known today as the start of World War II. Although the a.t.t.a.c.k left most of Pearl Harbor d.a.m.a.g.e.d – and Hawaii and the entire United States badly shaken — hangars 37 and 79 were left standing and in 2006 were transformed into the Pacific Aviation Museum.
Home to more than 30 antique aircrafts and exhibits — the museum is a historic landing for local residents and out-of-state travelers as well as a few paranormal visitors. There have been claims of visitors hearing unexplained footsteps, the sound of voices and sightings of a mannequin that moves on its own. In 2012 the museum was featured on 'Ghost H.u.n.t.e.r.s' where unidentified sounds and lights were recorded.
By:robertshawaii.com