With its many Christmas markets, cosy cafes and snow-sprinkled spires, Vienna is a wonderland in winter. Home to mouth-watering regional delights like sticky apple strudel and crisp wiener schnitzel, if you're visiting the Austrian capital during the colder months, warm up with these hearty local dishes.
Apple Strudel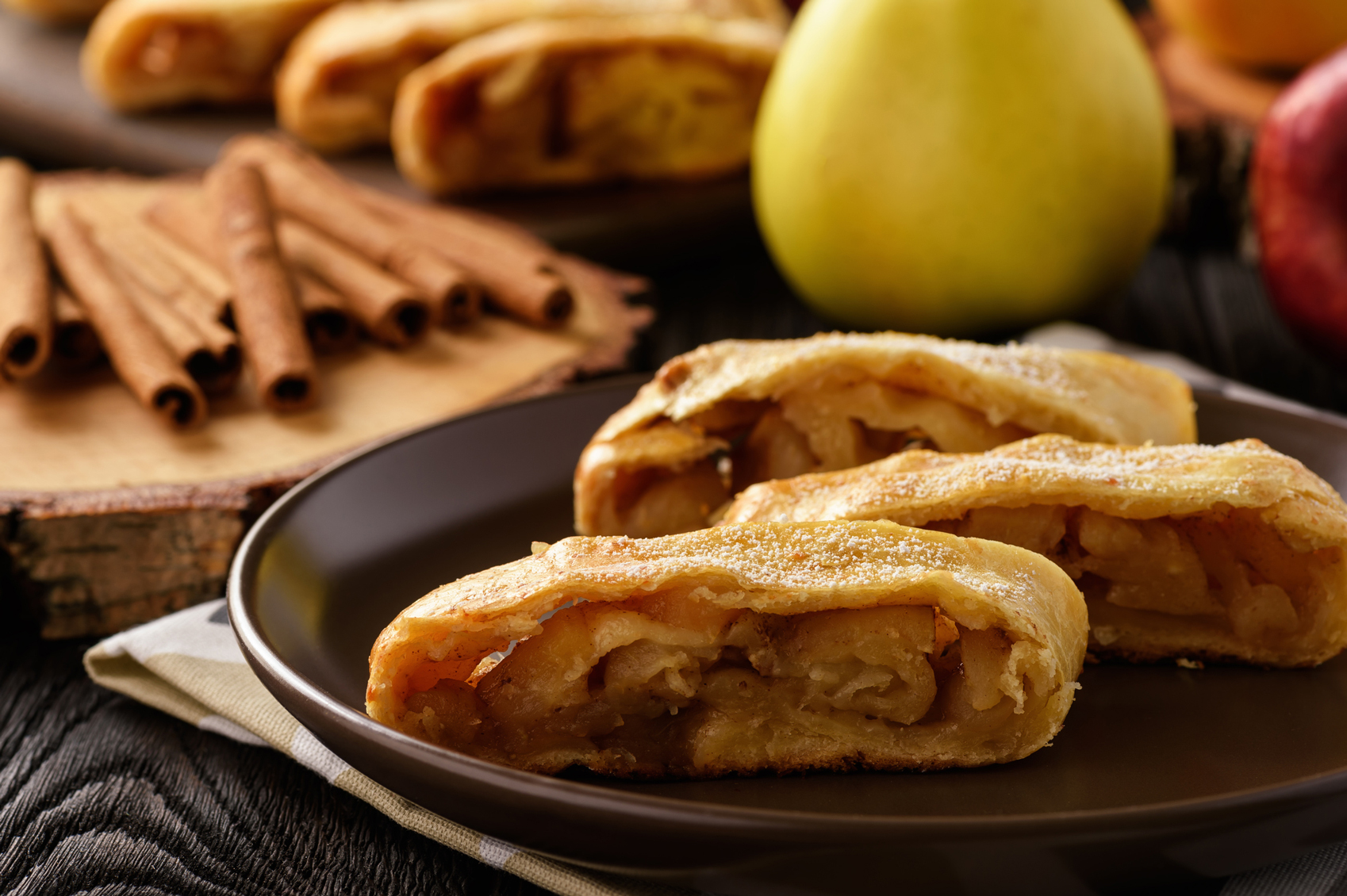 Pretty much Austria's national dish, apple strudel is a buttery parcel filled with a gooey apple and cinnamon filling. It literally translates to 'whirlpool', thanks to the pastry swirls that envelop its moreish filling. It's the perfect winter warmer when accompanied by a generous dollop of fresh cream.
Maroni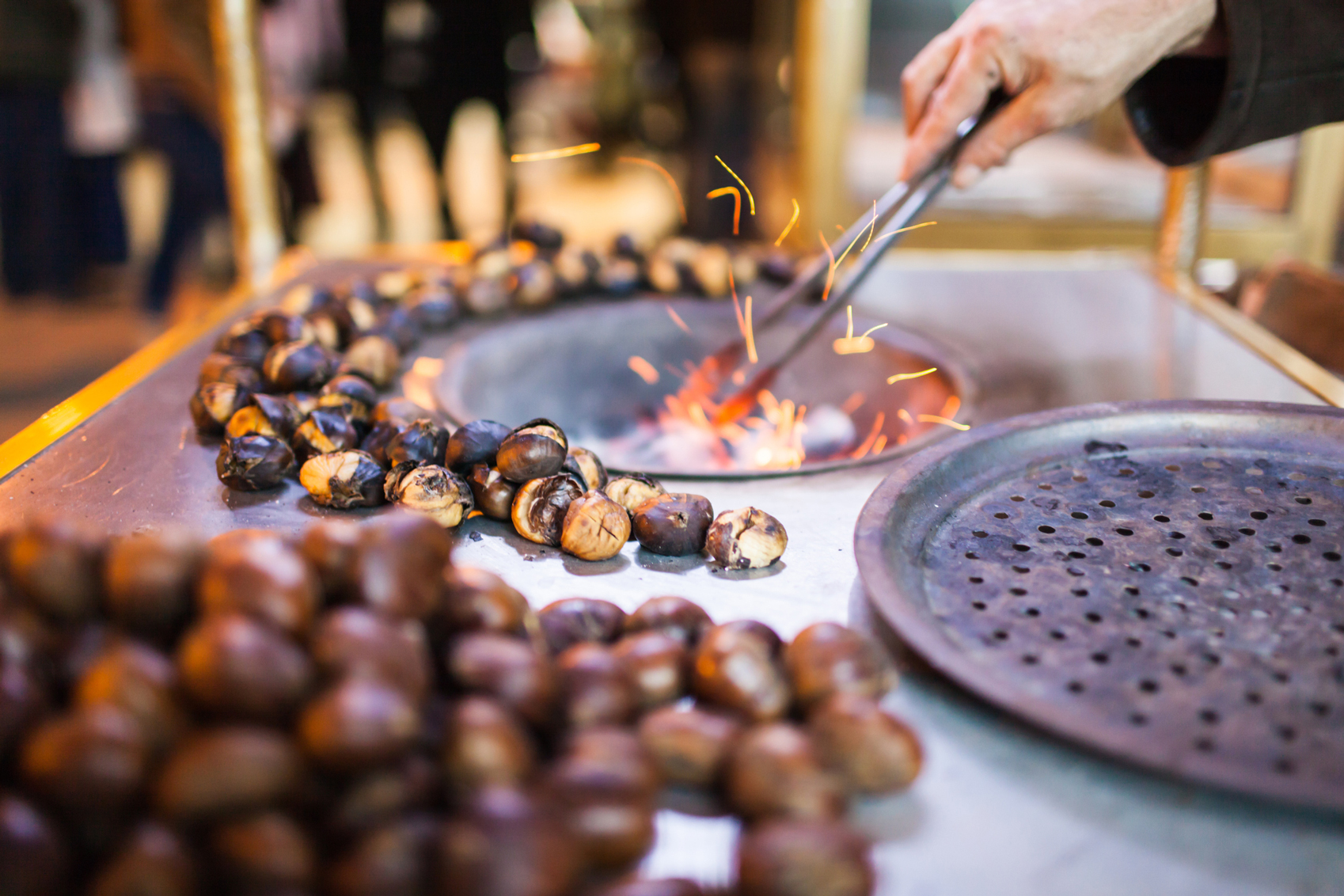 In winter, follow your nose to Vienna's many maronistands to locate these warm treats on street corners. Here, hot chestnuts are roasted on a giant drum and served in paper bags. Peel off the outer shell and get ready for a nutty surprise. Don't forget to blow before you bite!
Kaiserschmarrn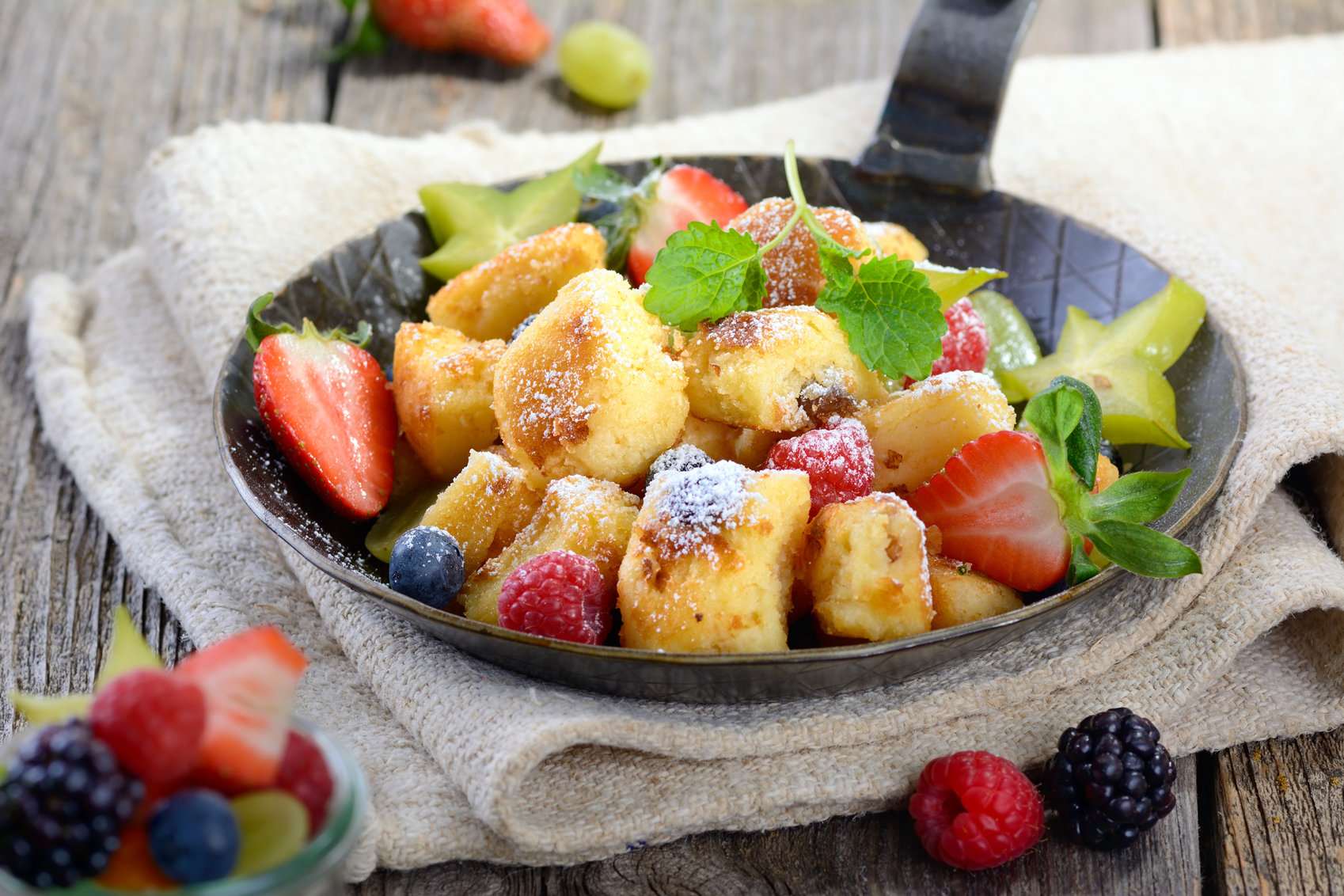 A pile of scrambled pancake smothered in juicy warm berries, this iconic Austrian dish has a brilliant backstory. Translating to 'emperor's mess', Kaiserschmarrn was conceived when Austrian emperor Franz Joseph called upon a farm for something to eat when travelling through the Alps. In a fluster, the farmer messed up the pancake and hid it under a pile of berries and fruit.
Schweinsbraten
Plump pork shoulder roasted at a snail's pace in fragrant marjoram, coriander and garlic, schweinsbraten is roast pork, Austrian-style. Simple in essence, it's a slow-but-rewarding recipe that creates this classic, comforting dish. You'll find this easily in Vienna at local restaurants.
Knödel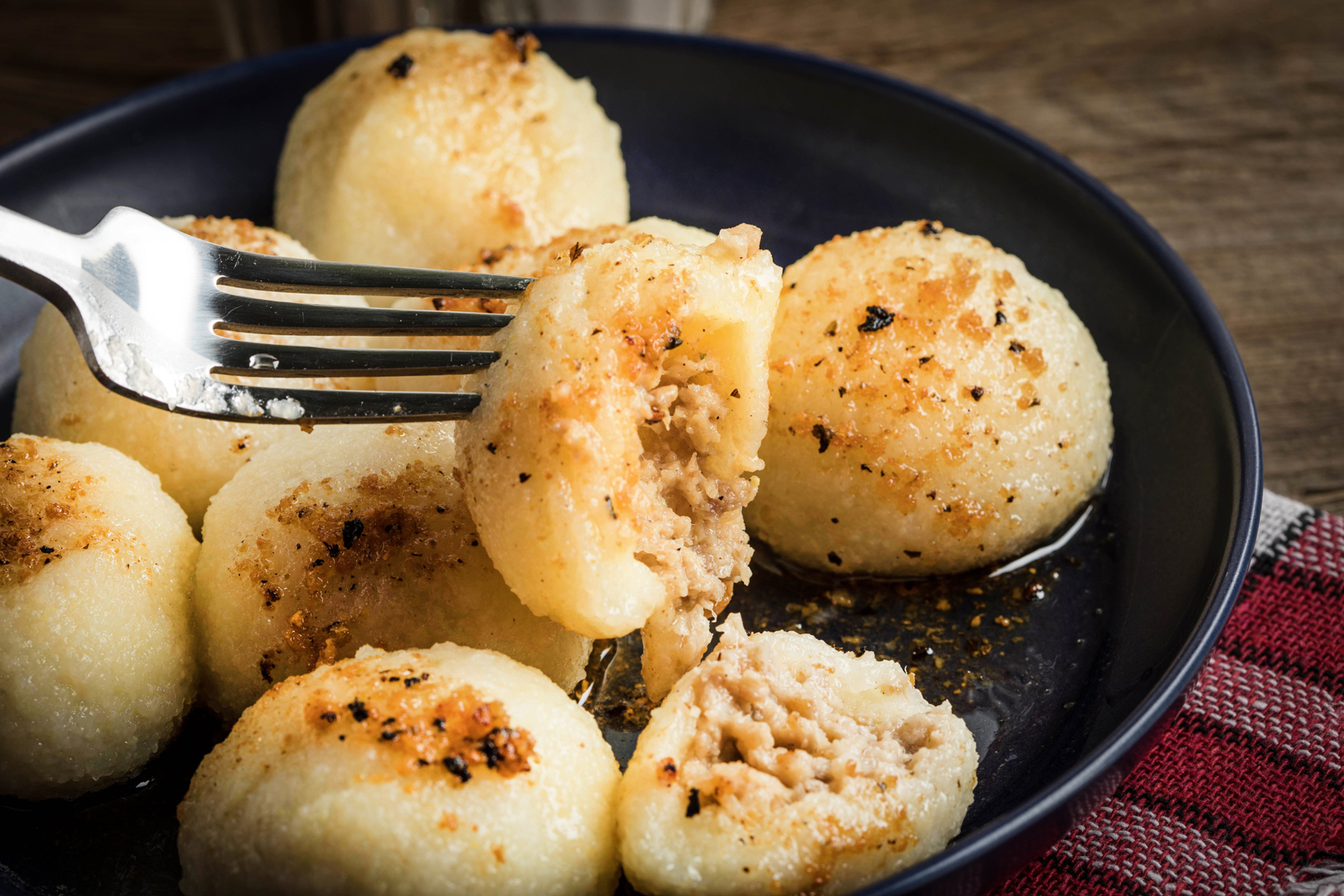 Cuddly round dumplings served sweet or savoury, knödel are a mainstay on any Austrian dish – especially during winter and at Christmas. Made with potatoes, flour and a grating of nutmeg, they're super versatile and make great bedfellows with an apricot or plum filling, or prepared with herbs and drizzled in melted butter.
Pumpkin soup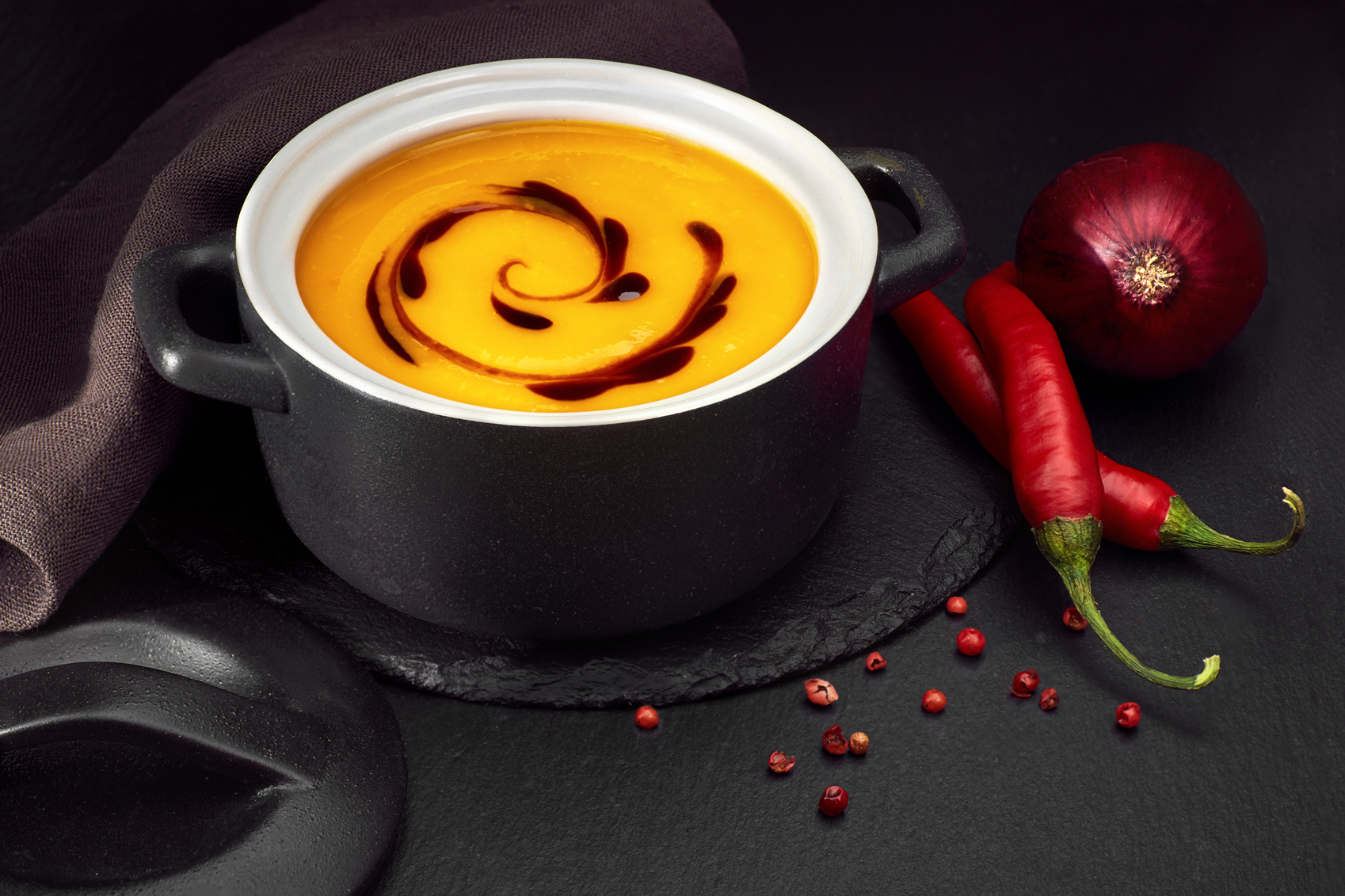 Pumpkin soup is a big deal in Austria. Fragrant, warming and healthy; what's not to love? Loaded with garlic, onion, cinnamon and white wine, it's packed with flavour, but it's the drizzle of rich brown pumpkin oil on top that makes Austrian pumpkin soup so special.
Käsespätzle
America has mac n' cheese, Austria has käsespätzle. 'Spätzle' is a type of pasta resembling chunky noodles, which get generously slathered in hot melted local cheese, onions and roasted to perfection. You'll find this rib-sticking Austrian dish at almost every Viennese restaurant you visit.
Wiener Schnitzel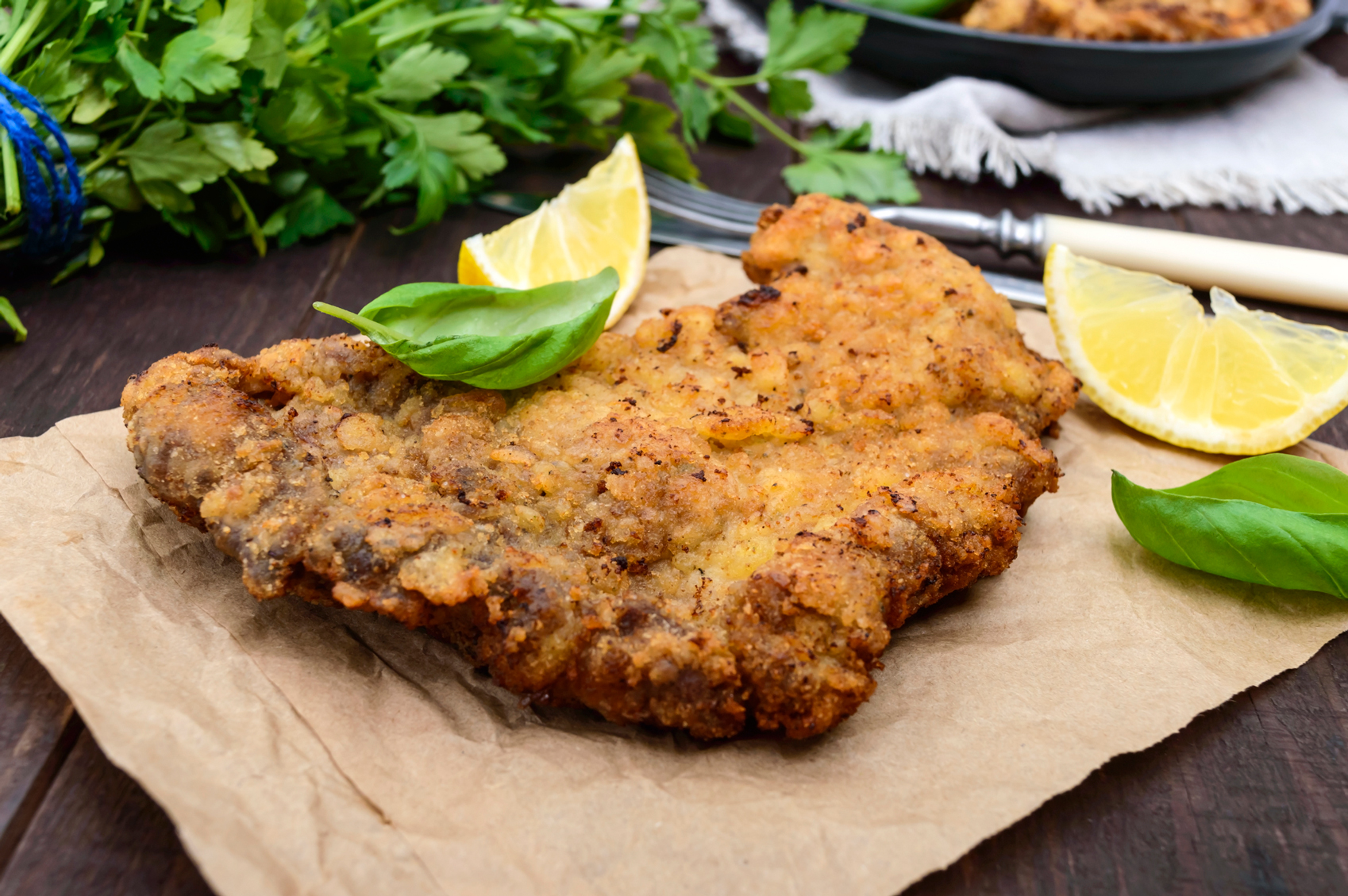 The origins of this legendary dish are somewhat misty, with the Milanese claiming ownership. Nevertheless, it's a tasty, insulating dish when visiting Vienna in winter, and features tenderly flattened veal coated in a golden breadcrumb and fried to crisp perfection.
Gulaschsuppe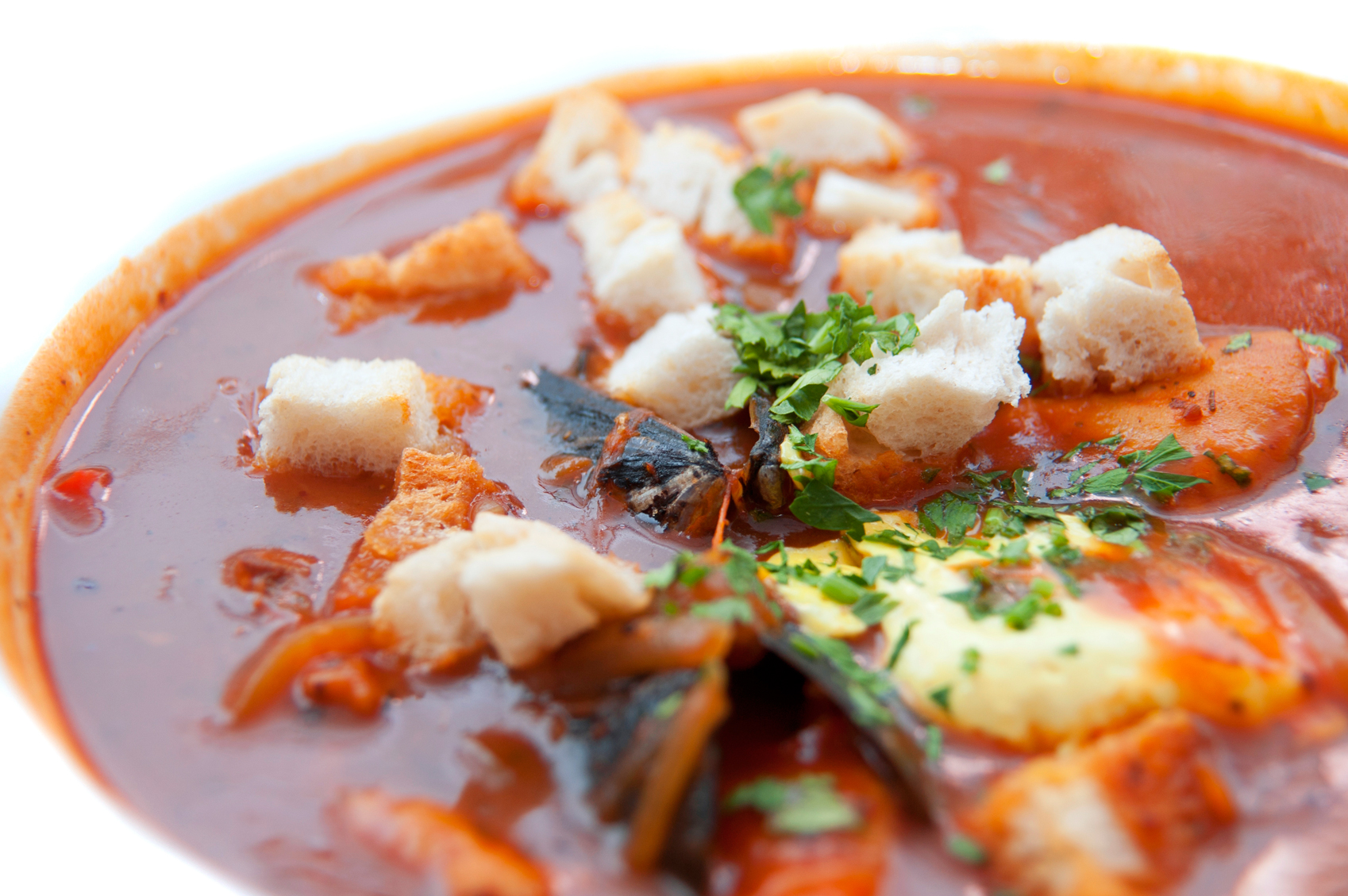 A distant cousin of Hungarian goulash, gulaschsuppe is a rich, creamy ragu, within which you'll find combinations of meat like beef and bacon. It's thinner and soupier than goulash stew, but is flavoured with paprika to give it that unmistakable scarlet zing.
Have we whetted your appetite with these indulgent Austrian dishes? Visit Vienna on our German Christmas Markets trip or Christmas Markets of Austria, Germany and Switzerland trips and taste them for yourself.
Images: Strudel © iStock/iko636. Kaiserschmarrn © iStock/kabVisio. Schweinsbraten © iStock/Ralf Menache. Gulaschsuppe © iStock/wakila. Schnitzel © iStock/Maryna Iaroshenko. Käsespätzle © iStock/Max2611. Knudel © iStock/arfo. Pumpkin soup © iStock/anyaivanova. Maroni © iStock/ZeynepOzy.
By: www.trafalgar.com