These are the Makapu'u Tidepools at the bottom of the Makapu'u Lighthouse Trail! It is an amazing tidepool ocean side on Oahu.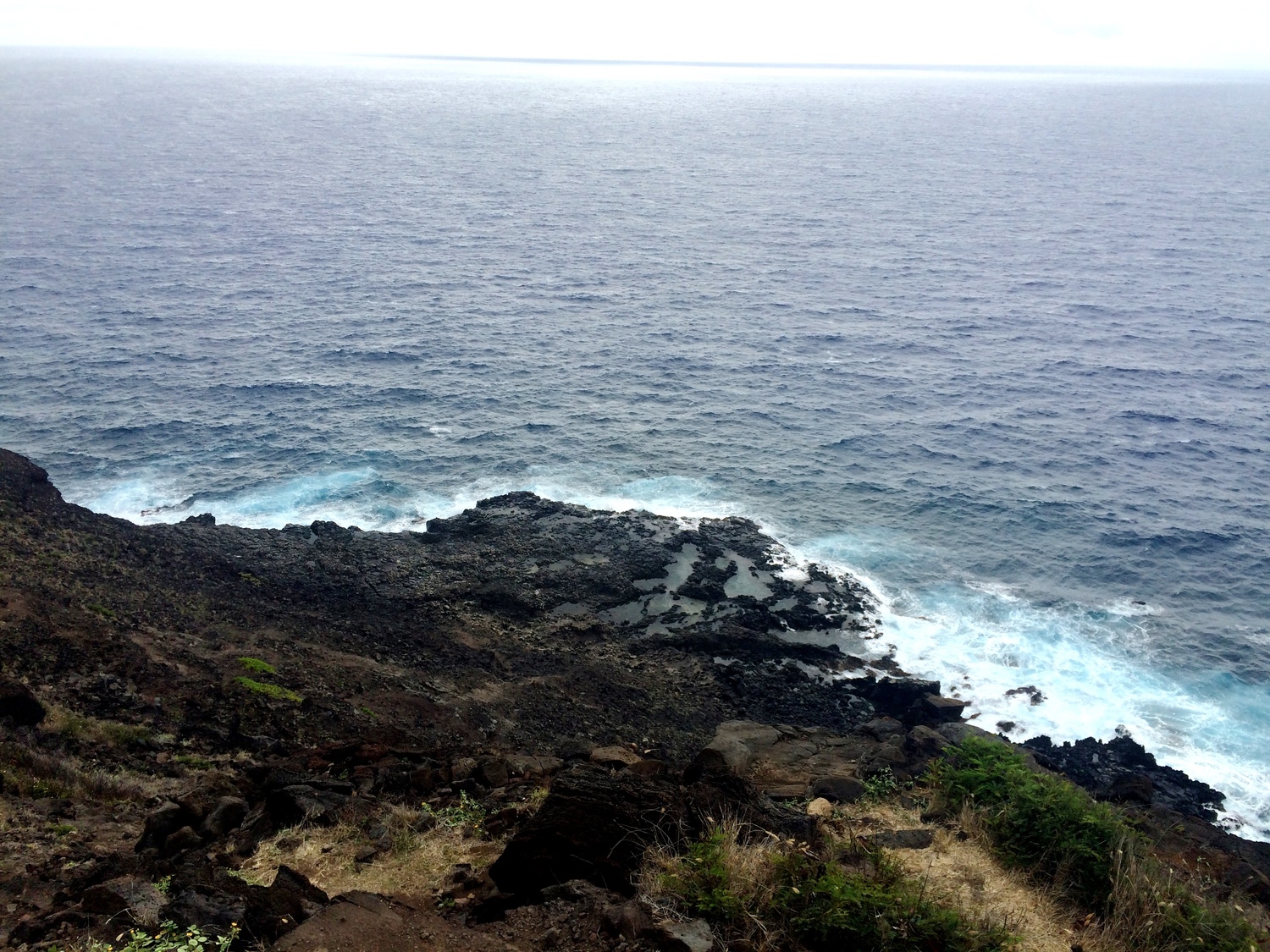 The State of Hawaii recently worked on the re-pavement and safety of this hike making it an extremely popular hike, including its own Snapchat geo-filter! Here you can read more about the project. Because of this, it has drew WAY more crowds than I thought possible. About 3/4 up the trail you will see these tidepools. There actually is a semi-marked path all the way down and is a relatively easy hike!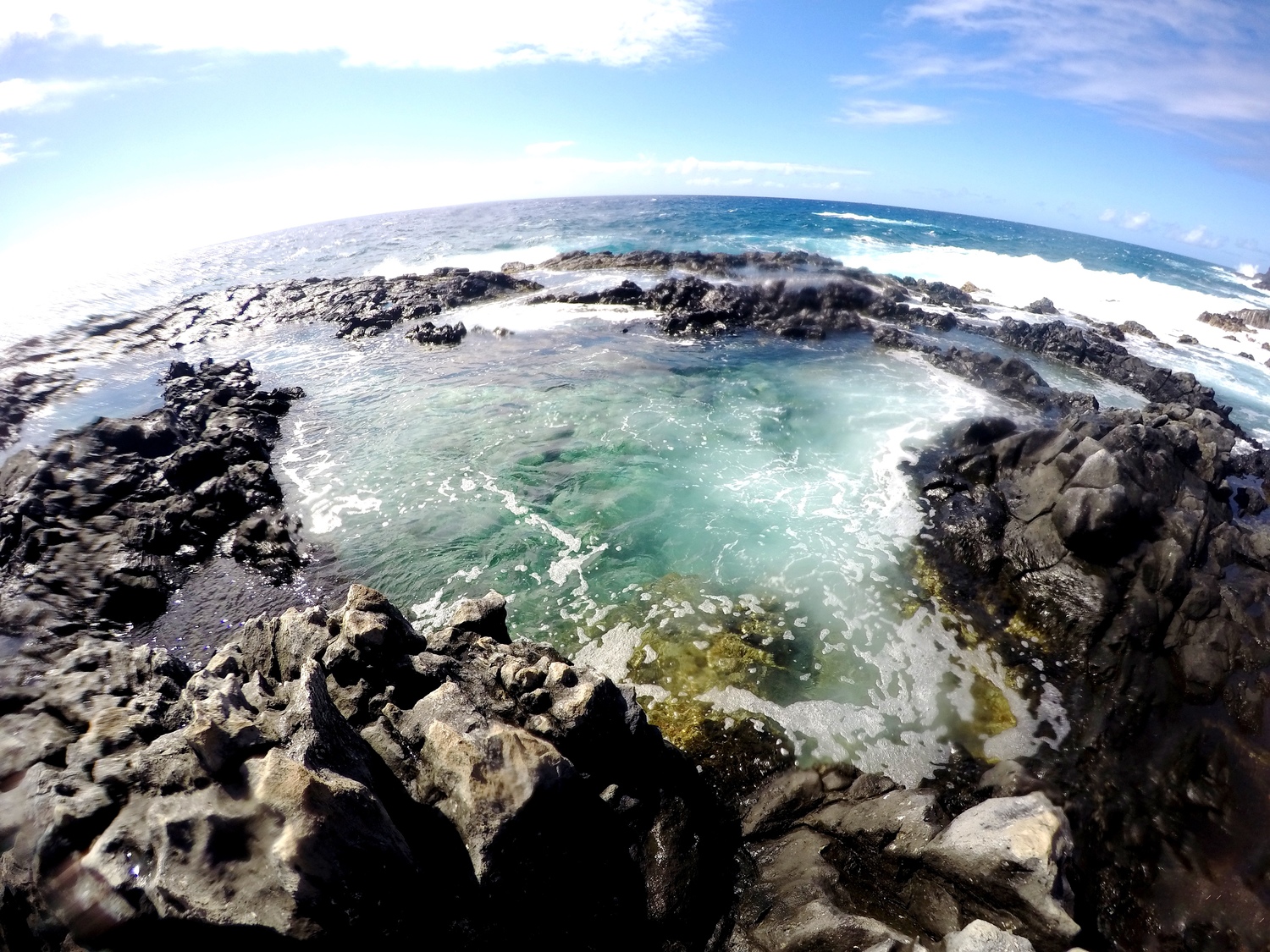 Because of the crowds, and daily tide, the best time of day to go is early in the morning! I went around 8 am and we had the whole place to ourselves until we were leaving about two hours later! (I can't say their will be no crowds any more). Wear tennis shoes because the loose gravel on the hike down is best handled in grip shoes.
Waves will crash in the background makes it feel like your in true paradise. They can be strong so please be careful, and if in doubt don't go out. Another thing is these rocks are SLICK. Be very careful with your footing and go slow getting in and out of the tide pools!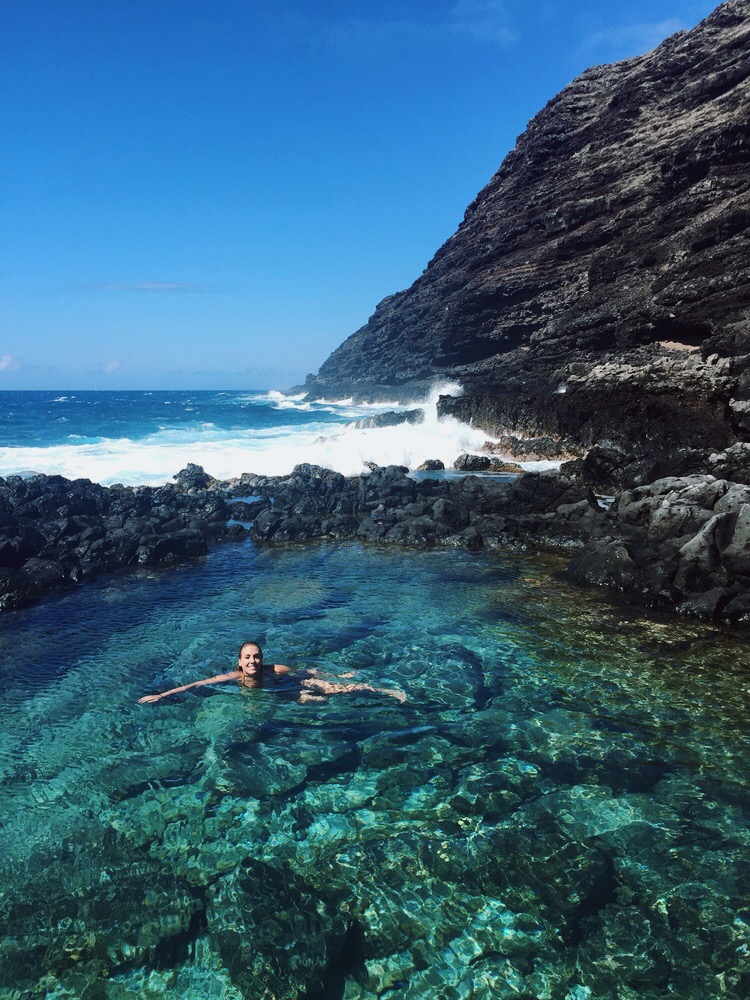 Wear sunscreen because there is NO SHADE what so ever down here! But the water is so refreshing and is way more buoyant than the open ocean so you will have no problem floating around. Feel free to being floaties and snacks, just remember to take your trash!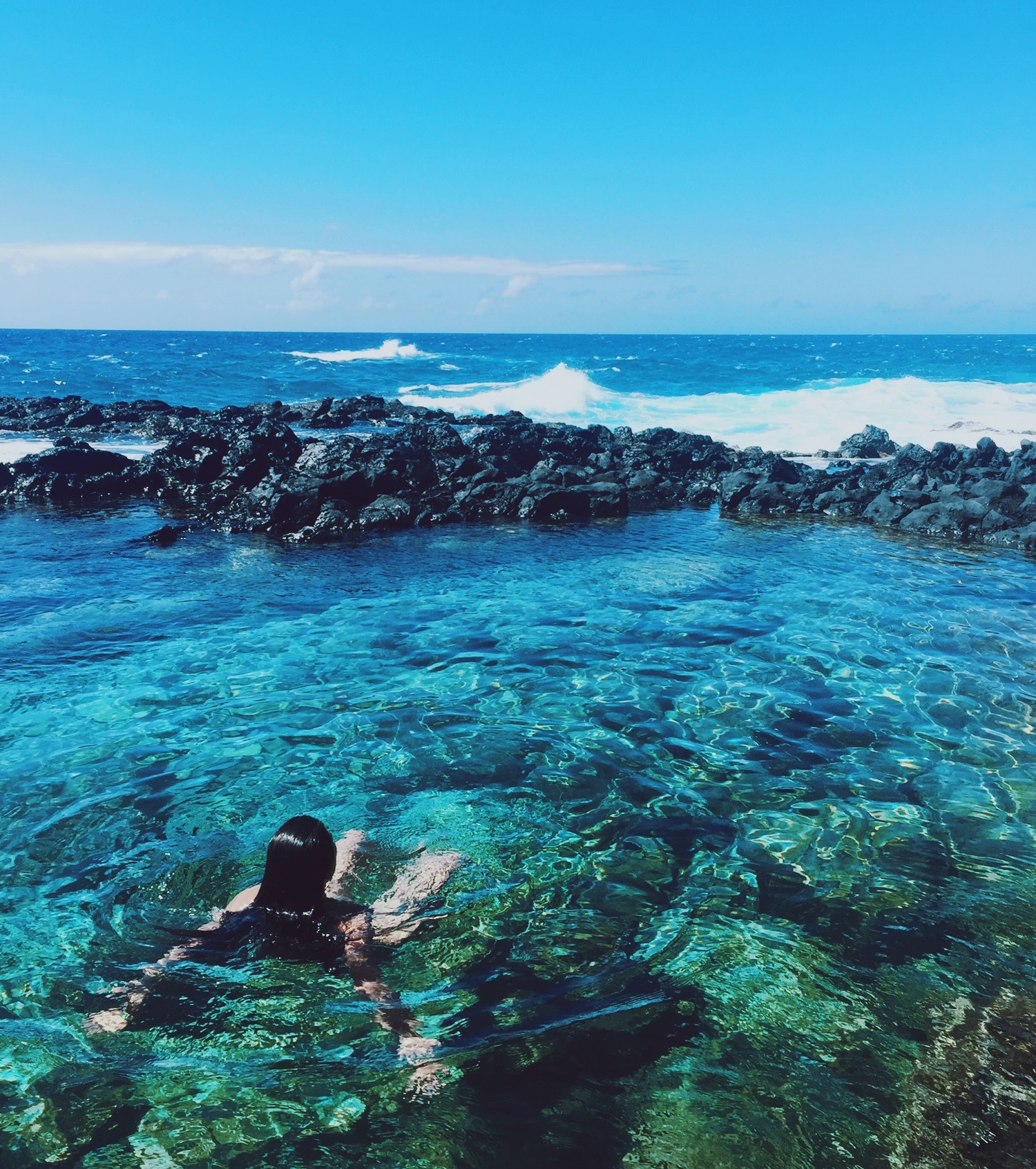 Always be cautious of the waves, there has been fatal accidents. The tide can be strong even though you cannot always see it. Check water conditions before gong down!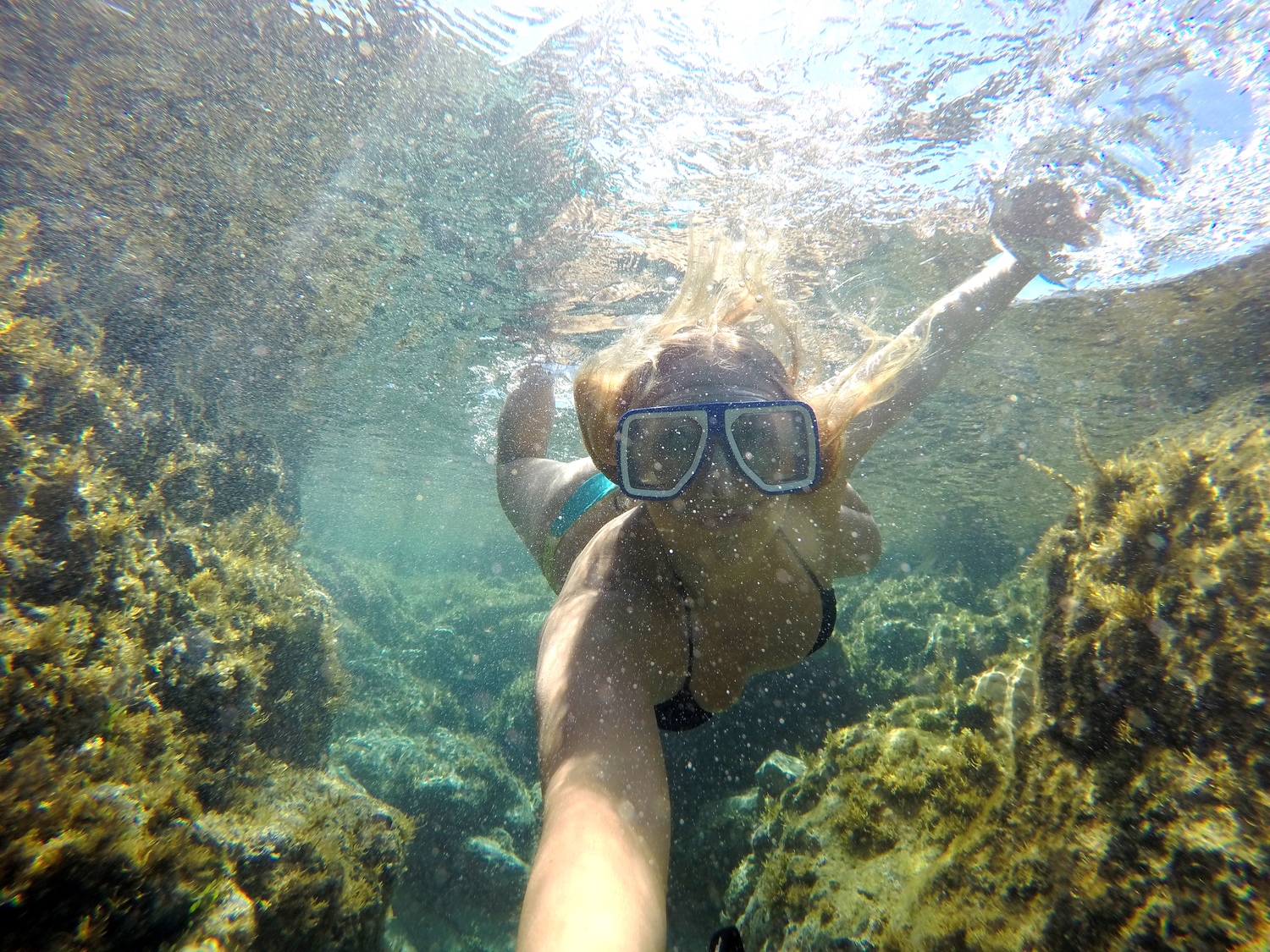 You'll never find me in water without my googles! And I defiantly recommend googles for the tidepools because there are so many fish. I was really surprised by this, but was so stoked to find out. Nothing makes me happier than swimming side by side with other fish like me. Pisces power.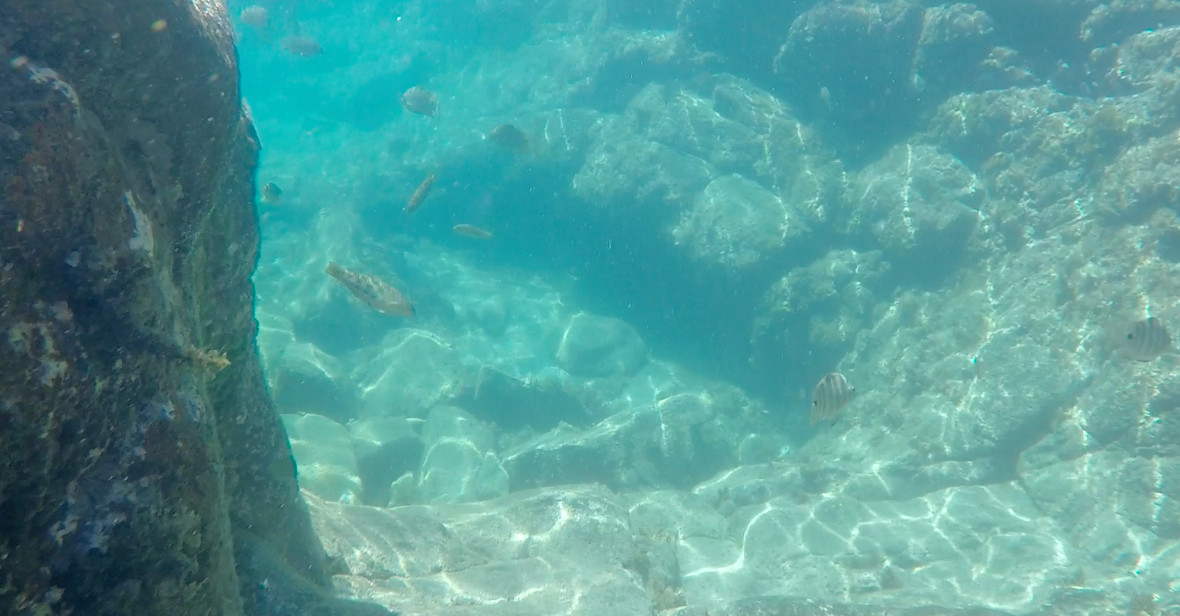 Source: saltwatervibes.com