Take a walk through hell on earth at the Hell Grottos Caves near Baar, Switzerland. These 6,000-year-old stalactite caves are sure to amaze both young and old, and they are as close as you are likely to get to our age-old depictions of hell.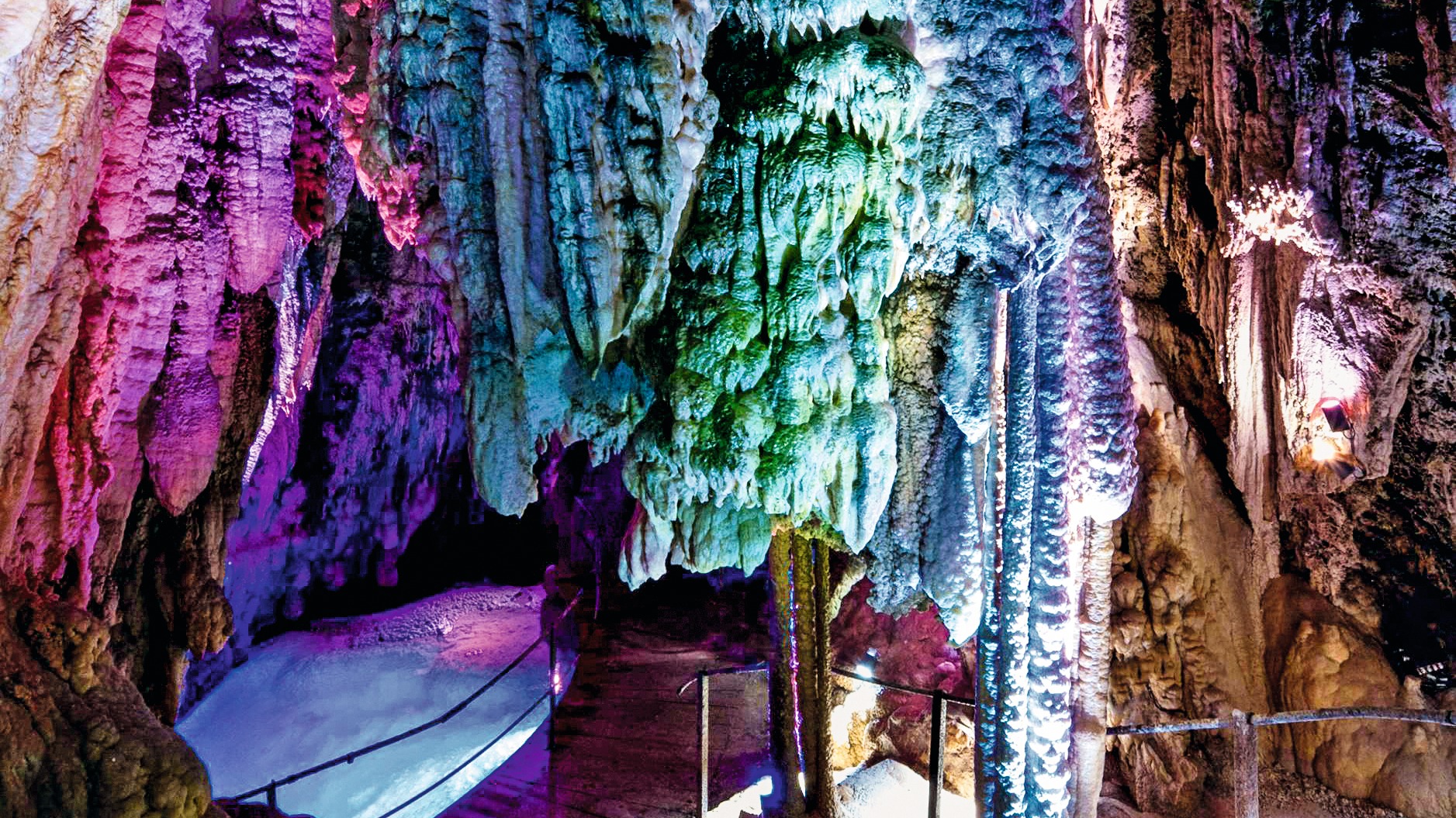 Wandering through this natural underground cave system you'll explore spiny stalactites and enormous stalagmites in an array of wonderful colors, as well as underground lakes, in what is undeniably an eerie and otherworldly experience.
The grottos have been open to the public since the late 19th century and have been scaring the wits out of visitors ever since. The experience has probably improved since those days as the grottos are now fully illuminated with LED lighting, ensuring that every minute detail, color, and curve of these spectacular geological formations can be enjoyed on a walk through the caves.
The layout has also been overhauled so that the journey through the cave is now less physically demanding. You can also download an audio guide and journey with Tüüfeli, a spirit of the caves, as she takes you through the history of her underground lair.
At once educational and fascinating, the Hell Caves should be added to any visit to Switzerland as there isn't anything else quite like it anywhere else in the world. The Hell Caves can easily be reached from Lucerne or Zurich.
By: Sean Mowbray