Elephants are the largest land animals on earth, but instead of being observed from afar – many are forced to work by giving rides, performing in circuses, or pulling logs. Asian elephants forced to work in the logging industry must pull logs even if they are injured.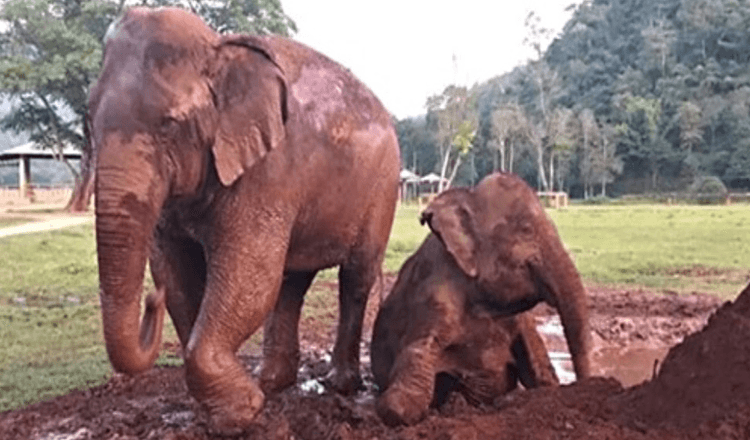 Injured, abused and heartbroken is how Kabu arrived at Elephant Nature Park in Thailand. Kabu was rescued from the grueling task of pulling logs with a dislocated front foot. The sanctuary posted, "As a baby, her ankle was dislocated by a rolling log. Unfortunately, she did not receive much medical care. Eventually, she was made to pull logs like her mother."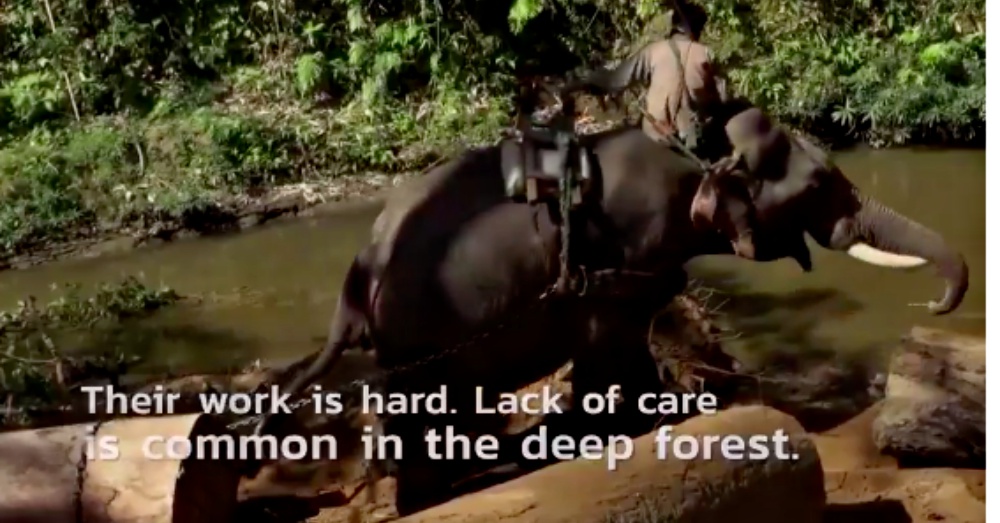 Veterinarians at the sanctuary X-rayed and examined her leg, but unfortunately, the damage was unrepairable. Kabu has adjusted to her injured leg and walks with a limp. After they examined her for physical injures they attempted to introduce her to the herd.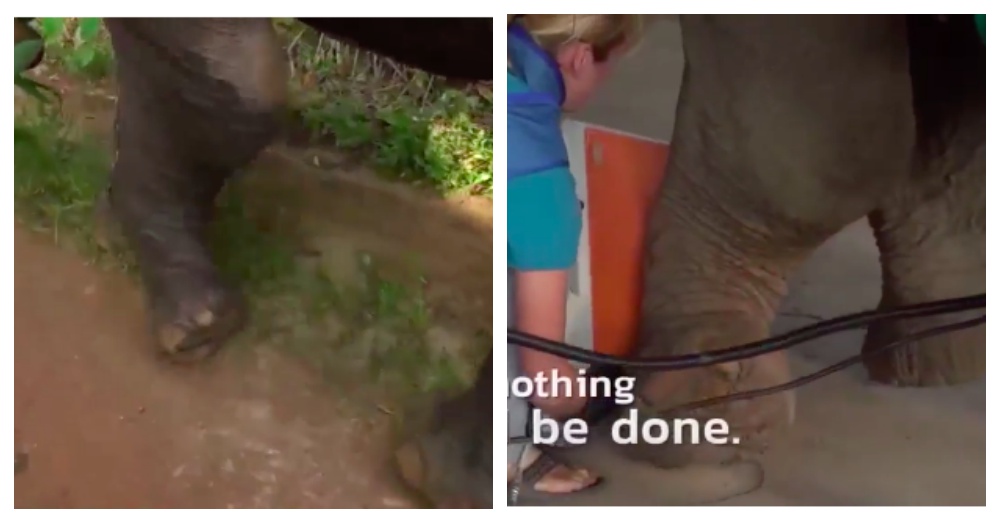 However, Kabu needed to heal emotionally from all the pain she endured. "Kabu had 2 children, both were taken from her – a boy who died not long after being "trained", and a girl who still works for the tourist industry."
The sanctuary tried their best to lift her spirits but she had suffered so much pain and loss. Other elephants tried to play and comfort her, but she remained depressed. For four years she remained alone in her favorite spot – a mud pit in the shadow of a giant fig tree.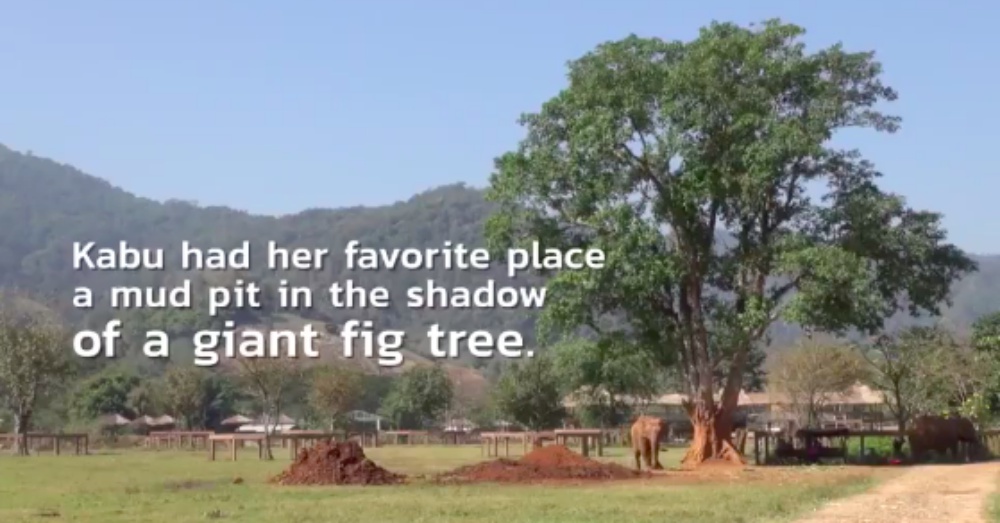 "It seemed that she was waiting for someone," said the sanctuary. This past January an elephant named Cha-na arrived and Kabu all of a sudden perked up. She immediately went over to China and has not left her side since.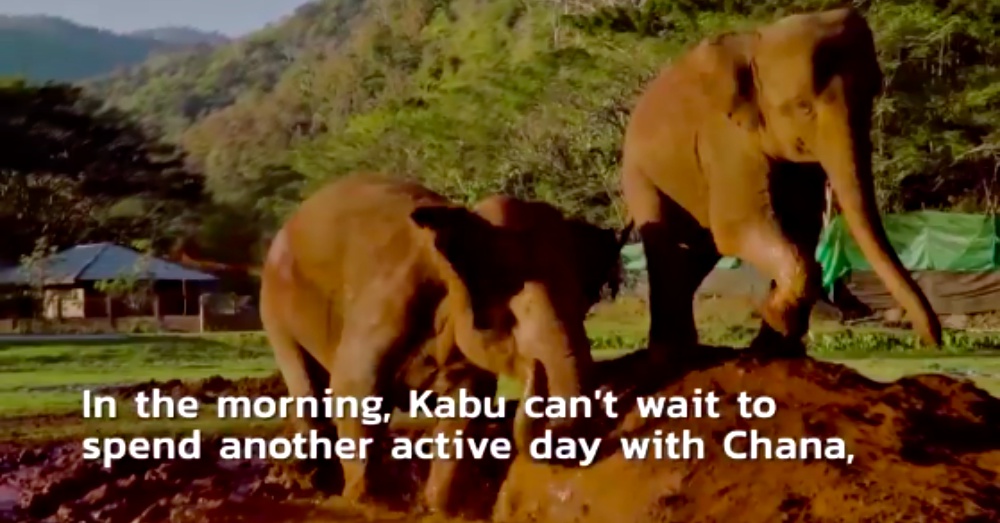 Chana arrived with a badly broken leg and Kabu's motherly instincts kicked in. The two are inseparable and do everything together. Kabu has taken on the role of her mother, and it seems that is what she needed to heal. They sleep, eat and play together. Kabu is happy again and the sanctuary could not be happier.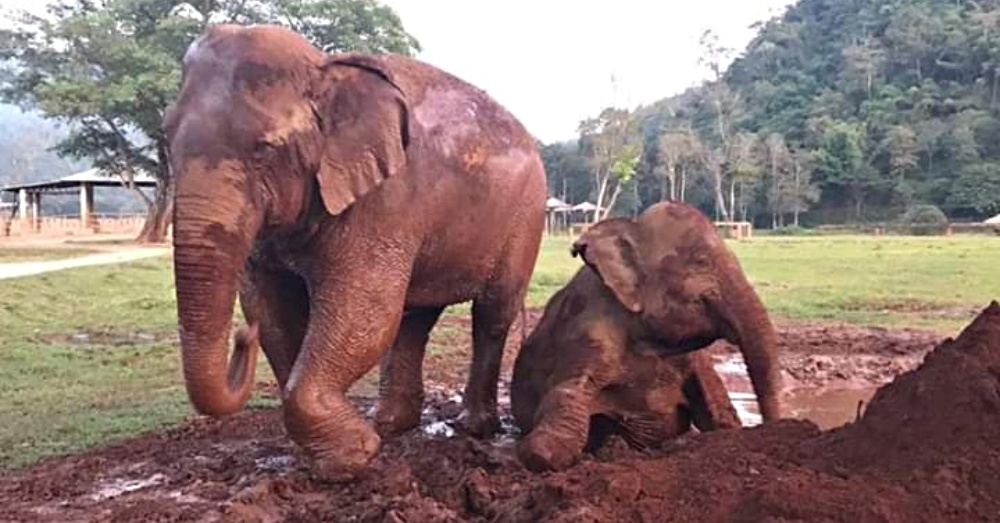 "We are glad to see Kabu happy again, even though Chana is not her blood-related Chana fulfills Kabu's life, returning to motherhood and the enjoyment of a more complete life which was taken from her."
Watch Kabu's transformation in the video below.
By: tipsto.live