Australia is a land of extremes – sometimes with temperatures over 40 degrees! These extreme conditions affect humans, nature and sometimes even koalas – Australia's cutest animals. Discover these incredible koala stories. Cuteness overload guaranteed….
Joey – The abandoned baby koala
Joey is a cute little baby koala who was found trembling, in critical condition on the veranda of an Australian family. He was abandoned by his mother and got disoriented by the extreme heat. These extreme weather conditions forced Joey – the little baby koala – to climb down from his tree to find some freshness on the family's veranda. And to let you know…koalas usually don't have to drink water – cause they hydrate naturally by eating eucalyptus leaves…
brisbanetimes.com.au
Sam – The thirsty koala
This story is one of the most famous koala stories in Australia! Sam – who owes his nickname to the firefighter David Tree – is a koala who was found wounded in the midst of ashes. After the region of Mirboo North had to face some serious fires, Sam the koala was saved by David the firefighter. David immediately brought him relief by making him drink out of his water bottle. These images spread the world…
Image: theguardian.com
The two twin koalas
These two twin koalas were found in their mother's pocket after she got k.i.l.l.e.d by a motorist. Fortunately the driver stopped and brought the pets to the local vet. Miraculously both twins survived. See how they grew up…
A Koala in a Car
March 2019, near Adelaide, a koala wanted to cool off. It entered the car of a local to enjoy the air conditioning! Amazing meeting !!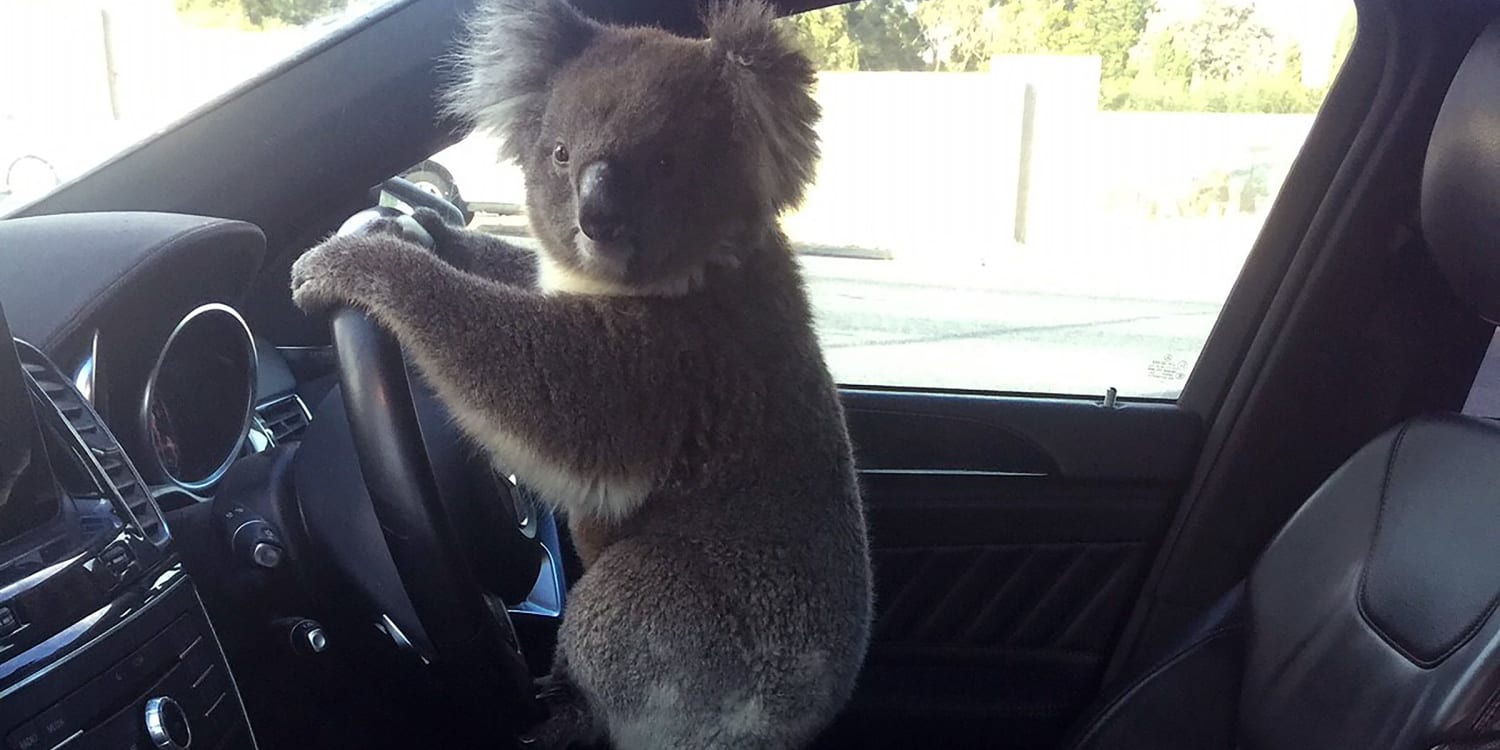 Did you know?
Did you know that koalas hug trees when it's really hot to cool down? Researches have discovered that they hug trees to use the dramatically lower temperatures inside the trees! The color difference in this thermal picture shows how much cooler the tree is…
By: www.australia-backpackersguide.com