Germans have started to feel worn out by the coronavirus lockdown. Psychiatrists and psychologists have warned that a further extension could have severe long-term effects on society and mental health.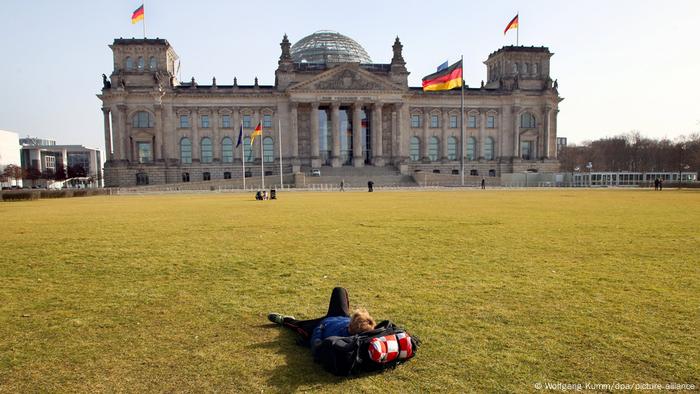 Berlin residents have been enjoying the sunshine, despite the ongoing COVID lockdown
After weeks of snow and subzero temperatures, there is a touch of spring in the air in late February in Berlin. Thousands of people are out on the streets. In busy areas, just a handful wear masks. Although nonessential retailers remain closed and eateries are only open for takeout, long lines snake outside every coffee shop, artisanal bakery and outdoor food market.
It would be easy to forget that Germany has been in lockdown for nearly four months and strict contact limits remain in place.
And the lockdown is no longer working: COVID-19 cases have begun to rise again, and experts say Germany is heading into the third wave of the pandemic. The vaccine rollout is going slower than in other countries like the United States and the United Kingdom and the spread of virus variants is on the rise, most notably the more contagious B.1.1.7 British mutation.
Lockdowns less popular
"All the data and surveys so far show that a large majority still follow the rules," Rolf van Dick, professor of social psychology at the Goethe University in Frankfurt, told DW. "But I believe that the minority who do not will become larger the longer lockdown lasts."
According to a survey by German broadcaster ARD published on February 19, while a narrow majority still support restrictions, 27% of Germans believe that current coronavirus rules go too far, up 5% from two weeks earlier. Only 16% believe that coronavirus restrictions do not go far enough, down from 24% in the previous survey.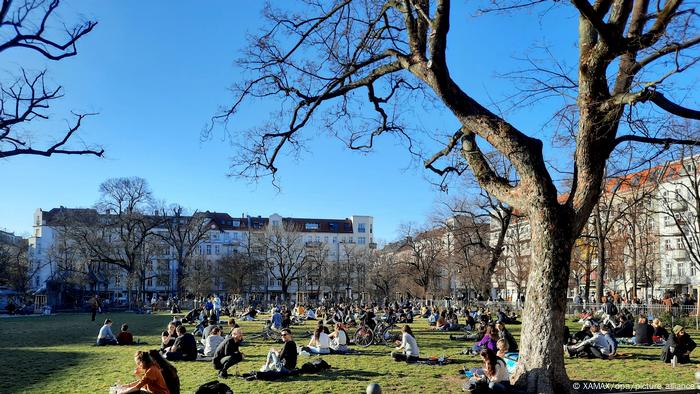 Physical distancing and masks were uncommon outside during Berlin's recent spring-like temperature
This is some of the lowest support seen for lockdowns since the first restrictions were brought in almost a year ago.
"A lack of long-term perspectives has made people exhausted, especially in the winter months," said psychologist Stephan Grünewald, a member of the expert advisory council on the pandemic for the German state of North Rhine-Westphalia. He is conducting research into the long-term effects of lockdowns on the population.
For some it now feels like we will be "stuck in lockdown forever," he believes.
By: www.dw.com