Hawai'i is infamous for being a couples destination and we now know why! My boyfriend and I fell in love with its beautiful beaches, romantic atmosphere, kind locals, and luscious greenery. I'm definitely more of the planner in the relationship when it comes to travel so I had all the to-do's, to-see's, and to-eat's all mapped out beforehand for our week in O'ahu.
We rented a car (which ended up being a smart car, that we at point strapped a kayak on top of haha!) to get around the island and highly recommend you do too because public transportation, or lack thereof, isn't very convenient.
Here are our favorite things to do on the island:
1) Waikiki Beach
Waikiki Beach is arguably one of the most well-known beaches in all of Hawai'i – and also the most touristy – but hey, if it's your first time you should check it out! We stayed at an Airbnb right next to the beach on Koa Ave with its own surf shop, so surfboards, beach umbrellas, and snorkels were all included with our stay. Score! The waves are perfect for beginner surfers, and there are tons of restaurants and shops nearby.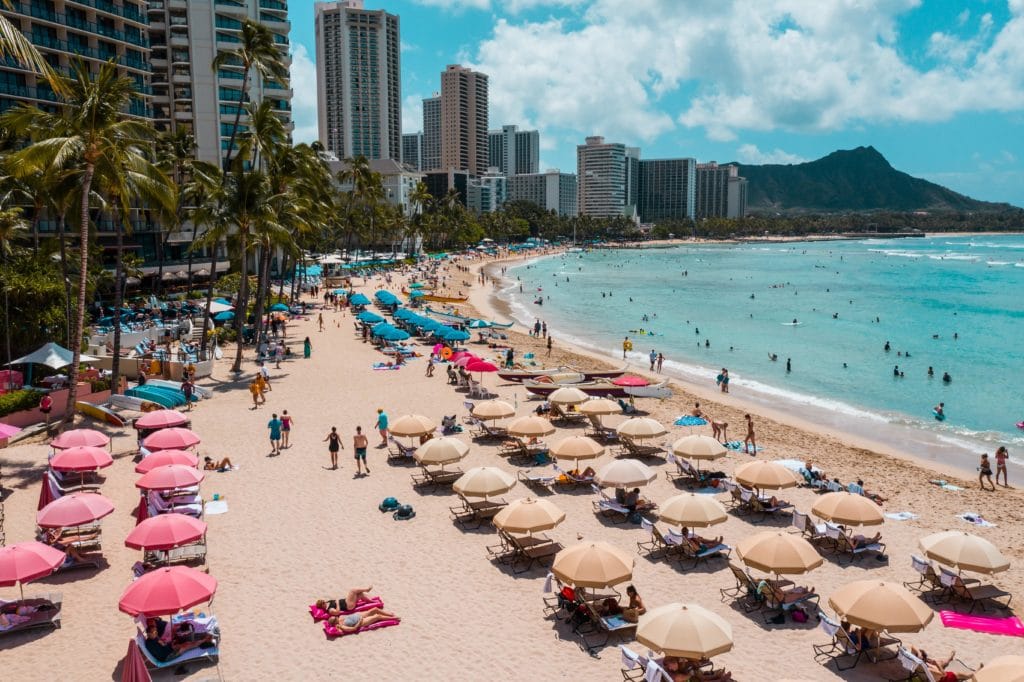 2) Kayak to Chinaman's Hat
Drive up the east coast (stop at the Poi Factory if there's not a huge line!) and strap some kayaks on for a beautiful paddle to Chinaman's Hat. You'll get a beautiful backdrop and have the option to hike to the top. You'll see turtles, fish, and at low tide there are a few sandbars nearby to explore!
3) Manoa Waterfall
150-foot Manoa Waterfall is at the end of a 1.5 mile hike through the island's lush, green, tropical rainforest. Put on your sneakers and get active! Honestly can't decide whether the rainforest or the waterfall was more breathtaking so you just have to see both for yourself!
4) Ka'au Crater Trail
If you have a full day to spare and want to check out the hardest hike I've done in my life, look up Ka'au Crater Trail. The whole hike takes around 6-8 hours, and you have the option to go around the entire crater at the top. The views are absolutely breathtaking and it's by far the one that is worth alllll the effort. Don't go on a rainy day as the trail can get slippery! Pack lots of water and wear hiking shoes.
5) Kahana Bay Beach Park
Love kayaking? Another great place to paddle out at is Kahana Bay Beach Park. This is the exact time we learned that yes, it is possible to strap a 12-foot long kayak above a 2-person smart car. It was amazing going through the low-hanging plants and seeing all the different varieties of plant-life.
Crouching Lion hike is also nearby with amazing views if you are still feeling up to it after Ka'au crater!
6) Makapu'u Tide Pools
Makapu'u trail is fairly easy to get up to the lighthouse, and you have the option to hike down to the tide pools! If you're feeling super adventurous, you can actually park and start around Lele's chair, and scale the cliffs to arrive at the tide pools first, then hike up to the lighthouse viewpoint! Just look how blue the water is!
7) Food trucks: Pupukea Grill + Giovanni's Shrimp Truck
Drive up to Oahu's north shore and stop by some of their many food trucks! You will not be disappointed by Pupukea Grill or Giovanni's Shrimp Truck, serving the best garlic shrimp plate on the island. There may be a line but it's well worth the wait – literally finger-licking good.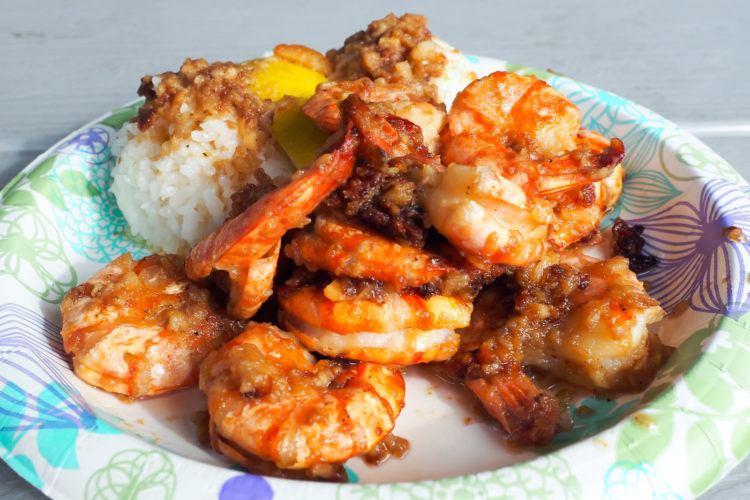 8) Tamura's Fine Wines & Liquors
Now onto my favorite Hawaiian food that I ate every single day: poke. Cubes of the freshest raw fish, marinated in so many different varieties I couldn't try them all. The fish is so fresh that even gas stations (my favorite at Kuhuku Superette), supermarkets (Foodland is not bad!), and even liquor stores had poke for sale! Crazy right?! My favorite was the poke at Tamura's Fine Wines and Liquors and it was so good I went back two more times to get more.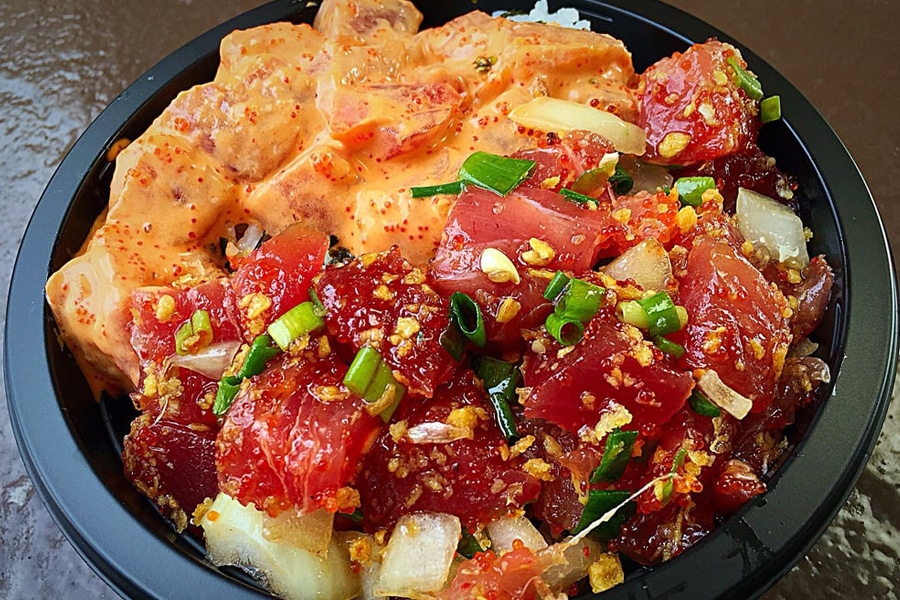 9) Leonard's Bakery
I didn't know what malasadas were before coming to Leonard's Bakery, but now I will never forget. Malasadas are a Portuguese doughnuts without a hole, lightly fried, and coated in sugar. Another line absolutely worth the wait, and I of course had to try every flavor filling. The custard was my favorite!
10) Pipeline on North Shore
If you're visiting during north shore swell season (Around October – February), check out Pipeline on the North Shore where waves get massive and it's always incredible to see pro surfers killing it out there in the water! For beginner surf spots, Pua'ena Point is always an option, and for a more intermediate break try Chun's or Freddie's!
Are you ready to start planning your next Hawaiian vacation?
Source: thewanderlover.com