Aloha! Why settle for seeing just one island on a Hawaii vacation, when you can cruise in style as you explore most of the Islands in Hawaii? By choosing this option you will be able to Island hop your way through Hawaii. On Oahu, you can visit Honolulu's Waikiki Beach where you can pay your respects at Pearl Harbor. You will also get the chance to view active volcanos on Hawaii "the Big Island", seek out water sports in Maui or escape from it all in Kauai. Plus, there's nothing quite like sailing around Hawaii's islands, soaking in dramatic coastal vistas by day and glimpses of lava flow by night. For a memorable vacation scroll down and check out the best cruises in Hawaii, USA.
1. Princess Cruises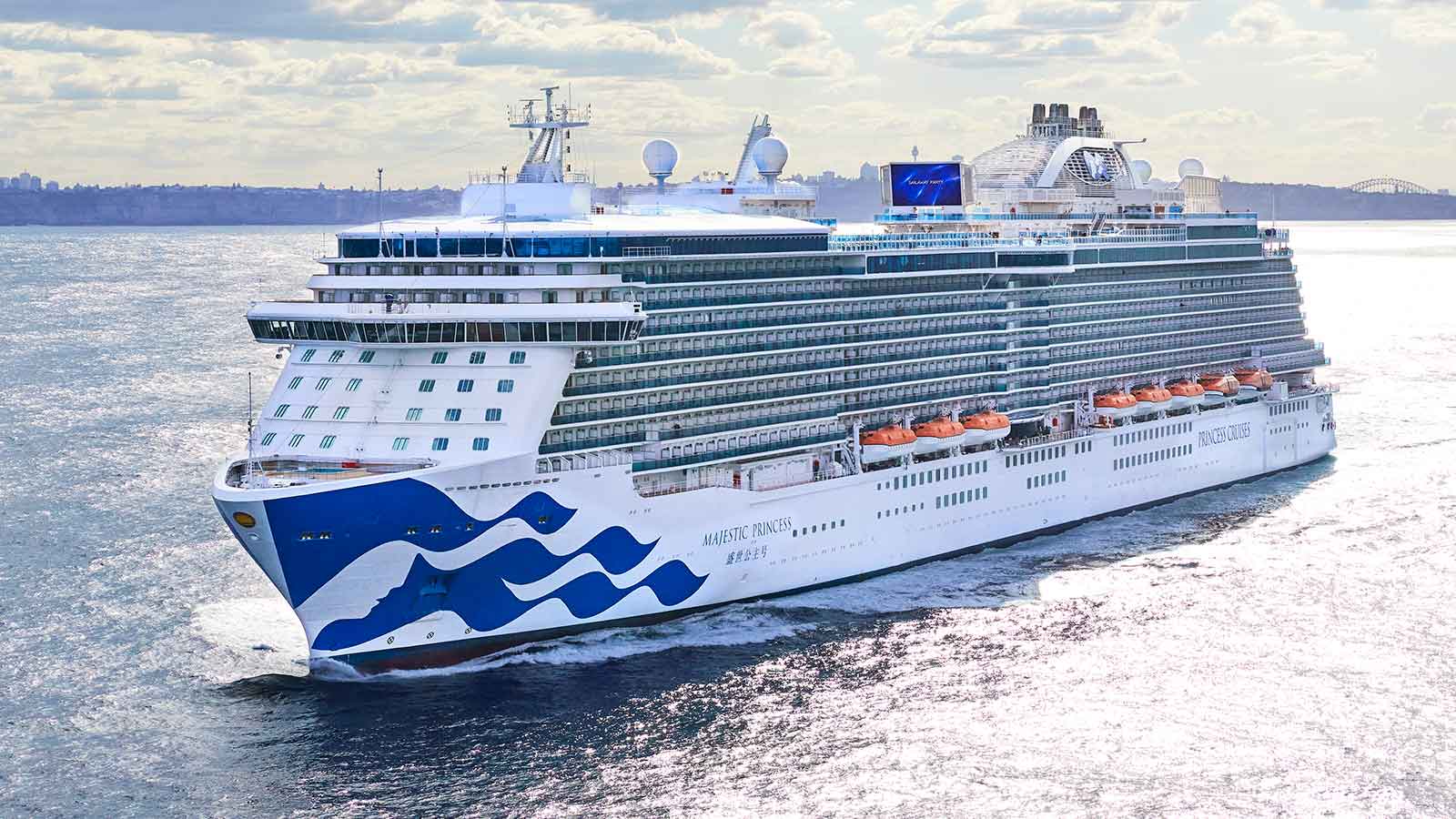 Instead of settling for a single island on a Hawaii resort-based vacation, you should cruise in style and use this opportunity to explore four major islands of Hawaii, which include Maui, Oahu, Kauai and the Big Island. Princess Cruises is one of the most preferred cruises in Hawaii because it allows you to discover each of the island's unique charm from the enriching Animal Planet shore excursions to the immersive "Aloha Spirit" program that is offered on board, without the time-consuming hassle of hopping on and off islands by plane. By sailing with Princess Cruises, you are guaranteed to fall in love with Hawaii's enchanting beauty.
2. Norwegian Cruise Line
For 51 years, Norwegian Cruise Line has continuously broken the boundaries of traditional cruising. Norwegian Cruise Line has been successful so far in the cruise industry by offering guests the flexibility and freedom of selecting their perfect cruise vacation according to their timetable with no specific dining times, no formal dressing code and a variety of entertainment options. All guests at Norwegian Cruise Line are treated with a relaxed, resort-style cruise holiday with a wide variety of accommodation options, which include luxurious suites, private pool, concierge service and personal butlers. Norwegian Cruise Line is always investing in guest experiences, so as to ensure that every Norwegian holiday is up to the guest's expectations.
3. Carnival Cruise Line
If you are thinking of cruising, it is quite obvious that you should consider a carnival cruise. In that case, Carnival Cruise Line is one of the world's most popular cruise lines, featuring both day and night-time entertainment which includes stage shows, deck parties, musical performances and casinos. All guests are invited and are guaranteed to feel right at home thanks to the casual and elegant dining, attentive service, comfy staterooms and both indoor and outdoor bars and gathering places. Choosing Carnival Cruise Line will give you the opportunity to have a unique experience all against the backdrop of some of the most beautiful seaports in the world.
4. Crystal Cruises
At an affordable cost, grab the opportunity of an extraordinary collection of remarkable cruising experiences by choosing Crystal Cruises. Regardless of your destination, on Crystal Cruises you will be able to enjoy the renowned cuisine, enriching activities both on board and on shore, and the extraordinary standard of service which makes Crystal Cruises clearly different from other cruises. Crystal Cruises has up to eight dining options, including classy restaurants which feature world-class Italian specialities. For entertainment, Crystal Cruises offer lavish production shows and intimate piano bars. Each guest has access to their own beautifully appointed staterooms and suites, with most of them having a private veranda.
5. Celebrity X Cruises
Celebrity Cruises is a superb cruise line that offers excellent service and cuisine in the most comfortable and luxurious setting. Founded in 1988 Celebrity Cruises has a destination for everyone, including unique regions like the Hawaii Islands, Galapagos Islands and Asia. Celebrity Cruises also serve award-winning and innovative dishes such as sushi lollipops at Qsine, which is among the most preferred speciality restaurants. In the main dining room, there is a wide variety of options to choose from including a selection of 500 wines. As far as luxury is concerned, nothing beats Celebrity's AquaSpa experience, which includes Turkish baths, sensory showers and a full menu of services.
6. Royal Caribbean Cruises
Royal Caribbean International is a well-known cruise line that was founded in Norway, but it is based in Miami, United States. Royal Caribbean offers a collection of complimentary first-at-sea experiences that will challenge all your limitations, along with signature favorites that are appropriate to all ages. Royal Caribbean International is most preferred because when compared to a land-based vacation, nothing can beat the wide options of family friendly activities, dining venues and incredible entertainment that is offered at Royal Caribbean International. While you are here, you will discover that Royal Caribbean International has endless thrills for both fun-loving families, friends and even couples who are on a romantic getaway.
Explore Hawaii, USA in style
If you are planning a vacation to Hawaii, USA, then booking one of the above cruises might be the best decision you make. Experience the ultimate vacation in Hawaii the way it should be experienced—cruise style.
Source: trip101.com