A country which is beautiful in every corner with its mountains, lakes, landscapes and serene atmosphere is Austria. So we are warning you'll definitely regret not being to these must-visit spots over there.
No amount of money can equalize the happiness and content a beautiful trip amongst mountains and greenery can provide. And so here we are recommending a country which is beautiful in every corner with its mountains, lakes, landscapes and serene atmosphere. So we are warning you'll definitely regret not being to these must-visit spots in Austria.
So, to begin your journey you can fly from Vienna or Salzburg and reach the south. You can think over giving preference to Salzburg as it's closer to the alps and head over.
Gosau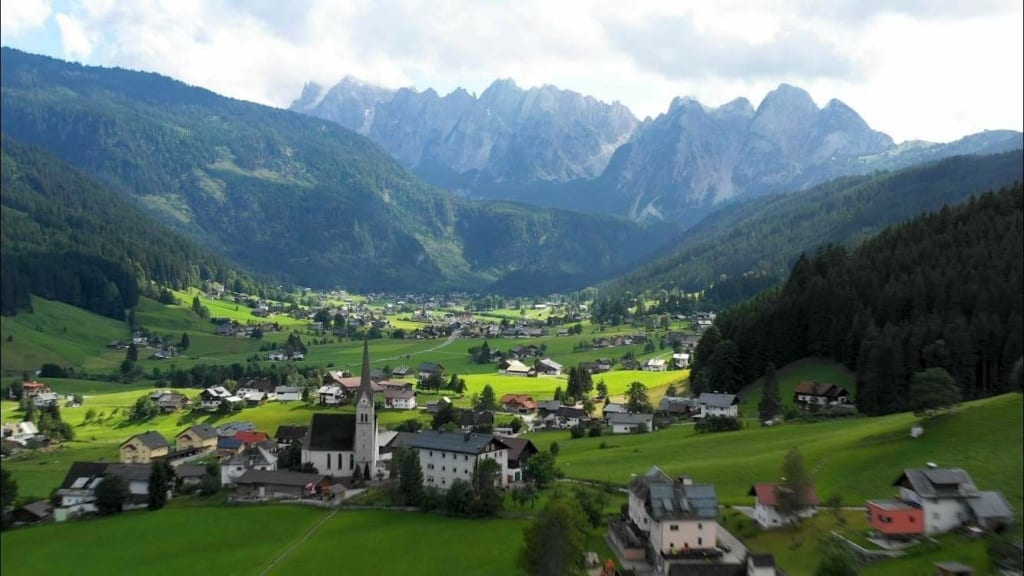 This place is one of the most beautiful towns, with its adorably pretty churches. Once you've been here you'll fall in love with the views it has. Once you've admired the churches you can take just 15 minutes to drive to a beautiful lake. You can park your car and wander around this lake which is situated between the top stein glacier and mighty peaks. If you wish to explore the calm water, rent a boat, take a ride, and after that? Have some delicious food at the lodge right over there. There's a gondola to go up amidst the skies and witness the infamous Austrian sky. Thus, in a nutshell, you can enjoy the highs and lows both in one place.
Grossglockner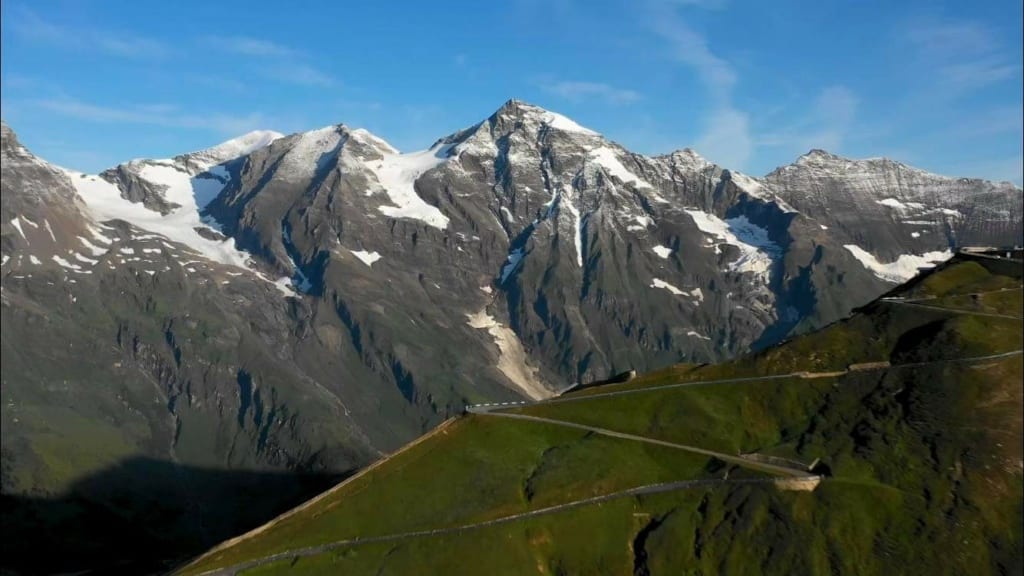 Coming up next we have the Grossglockner, also commonly known as the high alpine road. This road is at a tremendous height of 2504 meters becoming the highest road in Austria. Not only that, this turns out to be the highest road in entire Europe which has been named after the grass block itself. Again, this grass block is the highest peak in Austria at a whopping height of 3798 meters. You will be just mesmerized by the beautiful sunrise. But for that, you might need to spend around 35 euros in the parking waiting the entire night. So, for all the high peak lovers, this should be a must on your list.
Pasterze Glacier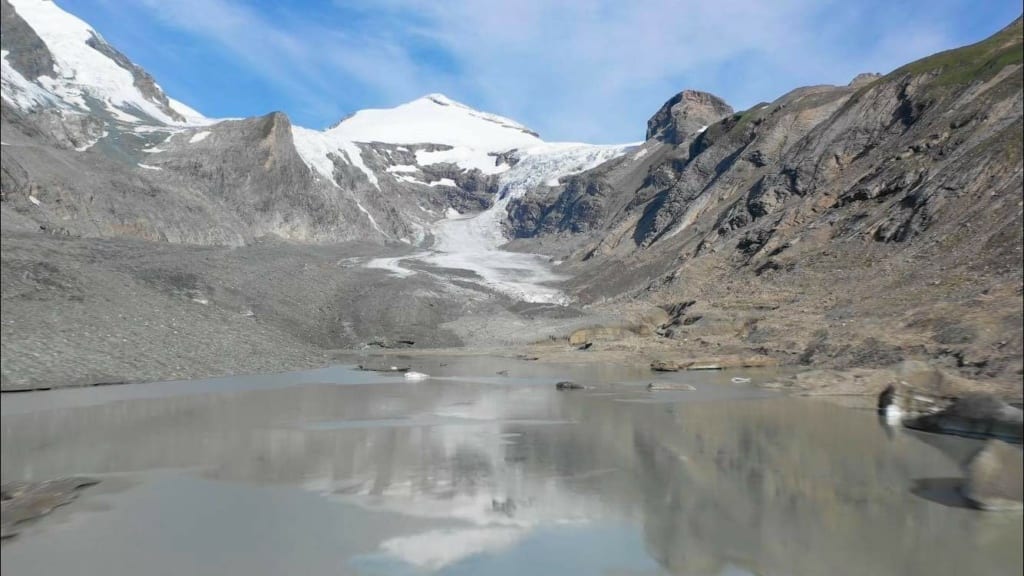 Taking a short ride from the high alpine road we will continue our journey of highs by having Pasterze glacier as the next on our list. The biggest glacier in Austria has a great lake at its bottom. Surrounded by huge and stunning mountains all around, you can see the Grossglockner too from its bottom. With a really less number of visitors, this place is worth visiting for peace lovers.
Krimml falls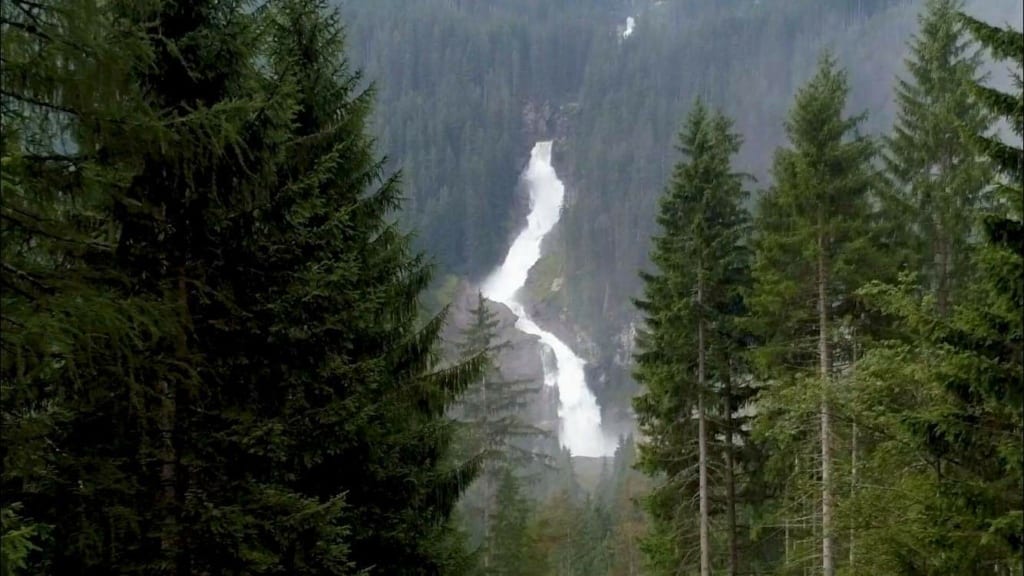 Krimml Falls, the highest waterfall in Austria at about 300 meters can leave you in wonder with the sight it has. This three-staged waterfall has the highest stage at 140 ms which would be a pleasure to hike. You'll need to spend around 4 euros as the interest fee, but trust it would be worthy it. After successfully conquering the highest stage you can satisfy your hunger with a tiny beautiful lodge at the top.
Hallstatt town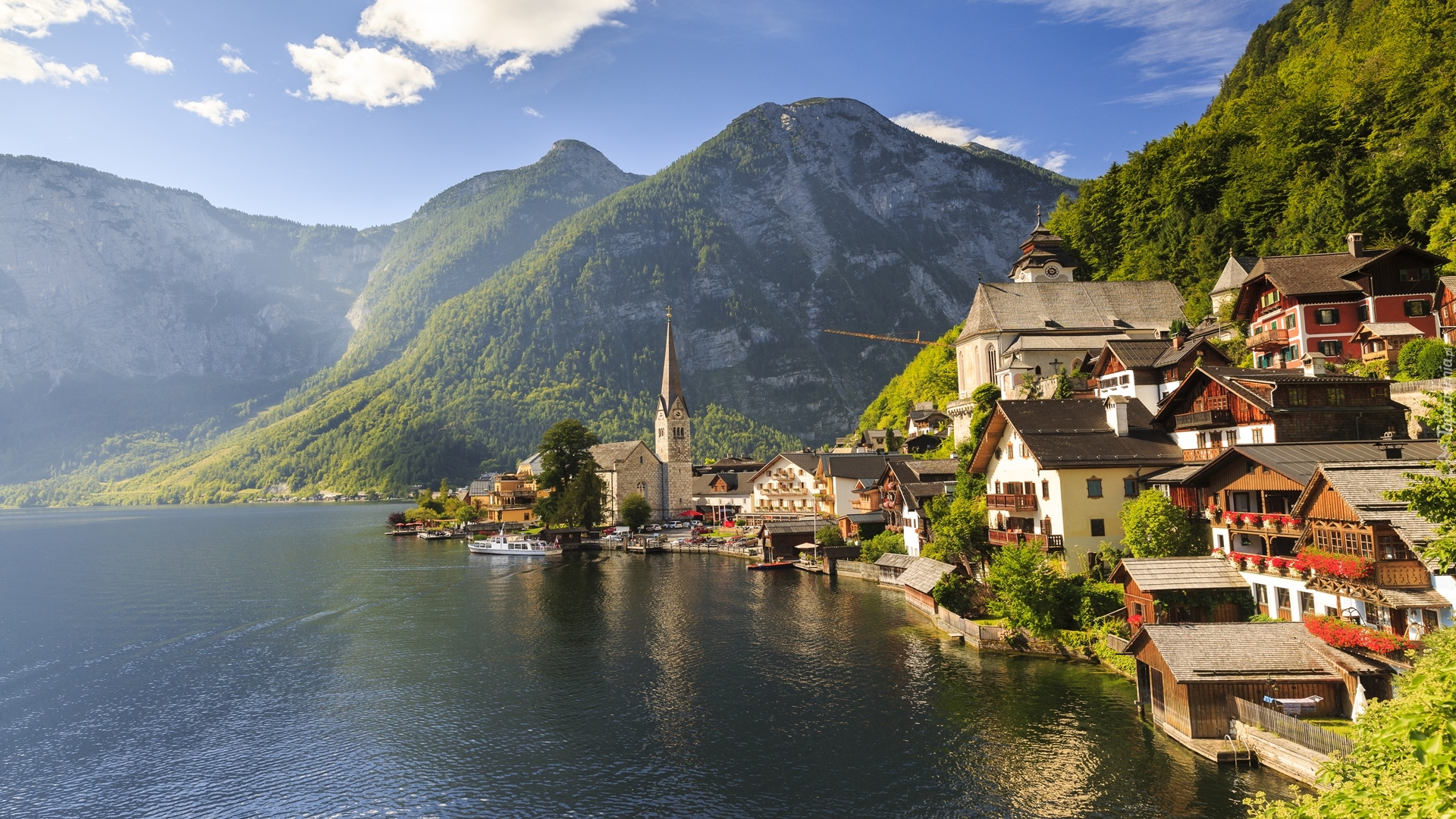 The next we have is Hallstatt town located on Lake Hallstatt. This town can be stated as a fairyland. Surrounded by mountains all around and the magnificent lake in between, this town is famous for its 16th-century alpine-style houses. Previously, which used to be a salt-mining village, this town has now turned into a very famous tourist destination. An hour's drive from Salzburg this town is something you should experience by walking around.
Wolfgangsee lake
Again an hour's drive from Salzburg is this beautiful Wolfgangsee lake. With the breathtaking view of the mountains and color of the water, it seems no less than paradise. This lake would make you feel like you're around an ocean. With boats in the water all around and spots to capture its beauty, Instagram lovers, do not miss this lake!
Schafberg mountain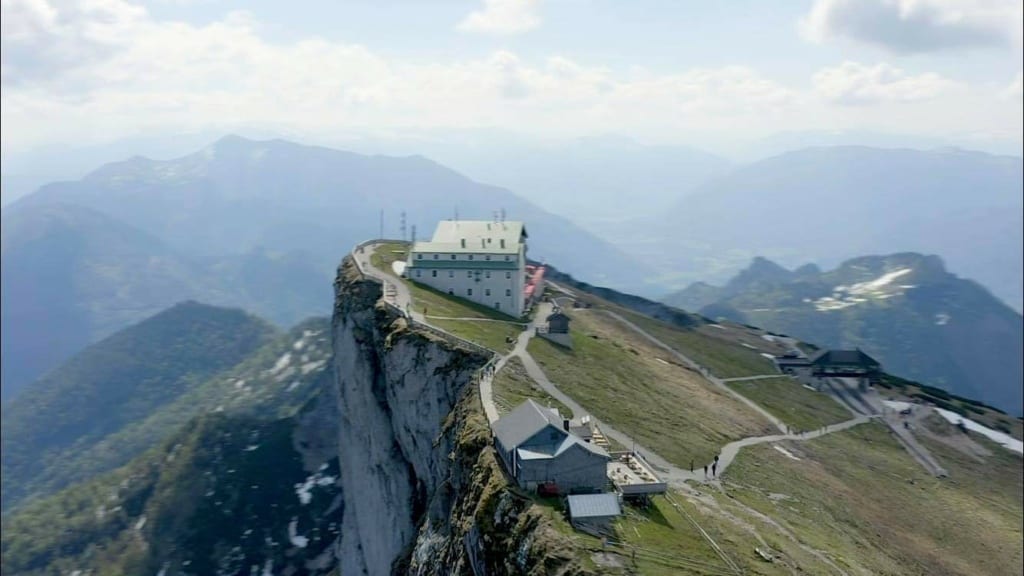 Enough of driving around! Experience the Schafberg mountain by taking a ferry from St. Gilligan and continue ahead by taking a steam train up to the mountain. This train might turn out a bit expensive for some wanderers as it costs around 30 euros. But alternatively, you can take a cable car or hike. With the beautiful views at the top of the mountain and cafes around to munch, you won't feel like coming back once you've reached the top.
Zillertal alps
Now, taking a four-hour drive from Salzburg you can reach the extreme point of Zillertal apps at the Italian Austrian border. These alpine roads are themselves a miracle. They say, 'Journey is worthier and more beautiful than the destination', here you'll see it yourself.
Olpere
The coolest place at this extreme point is the olperer hike. Located at a tremendous height of over 11000 feet, this is the perfect spot for every adventure soul. A bridge that might come in your way has a gorgeous view and has been famous all over social media. You can keep walking like a wanderlust, there are mountains and there's food, what's more perfect?
Burgruine Steinschloss
Here comes the end! But the last is not the least. It's a large Castle which has been built around the 12th century. Surrounded by five magnificent towers around, this place is simply magical. What's more wonderful? It's totally free to visit. This castle lying between green alpines and its grey structure might take you on a dream ride.
So, folks, this was all we had. Head over to these must-visit spots in Austria.
By: trift.io