Vienna may be one of Europe's smaller capitals, but it's rich with culture. One day of museum-hopping can take you from a former palace housing one of the world's most significant artworks to the contemporary art galleries of the MuseumsQuartier. And the best part is that you'll rarely face the kinds of crowds that are par for the course in bigger cities like Paris and London.
"Walking through a city like Vienna, you are always walking through history," says Professor Eva Maria Stadler, vice chancellor of the University of Applied Arts Vienna and chair of the Institute of Arts and Society. As Professor Stadler suggests, museums in Vienna offer visitors the chance to see an incredible range of historical artefacts as well as important artworks that span centuries, by prominent artists such as Gustav Klimt, Rembrandt van Rijn, Pieter Bruegel and Caravaggio.
A number of Vienna's museums, for example the Kunsthistorisches Museum and the Belvedere, are historical objects in themselves, and act as portals into the gilded halls of Vienna's past ruling classes. "You have museums from the time of the monarchy," says Florian Pollack, head of communication and development for the Wien Museum, referring to the impressive collections that were acquired during the centuries-long reign of the Habsburg family.
There are also plenty of modern and contemporary museums to explore, which Professor Stadler sees as a particularly good opportunity to consider the twists and turns of society throughout time. "This is the power of the contemporary," Professor Stadler says, explaining that contemporary art can help us analyse the past and see the present in a new light.
Kunsthistorisches Museum
Kunsthistorisches Museum Vienna | © Oleksandr Paios / Alamy Stock Photo
Titian, Peter Paul Rubens, Albrecht Dürer, Johannes Vermeer and Diego Rodríguez de Silva y Velázquez. Despite the museum's preeminence, Pollack explains that it is rarely overcrowded with visitors, saying, "There are no huge groups of tourists standing in your way." If you visit at the right time, he adds, "You can still be alone with Caravaggio. You can have a little dialogue with some of the biggest masterpieces." For an alternative experience of the museum, come to the monthly KunstSchatzi, or cocktail-and-DJ nights, or choose a time that works for you and grab a group of friends to take part in the museum's mystery hunt – an adult treasure hunt through the Egyptian-Oriental collection that's inspired by The Da Vinci Code.
Natural History Museum Vienna
The Museum of Natural History claims to have the world's largest and oldest meteorite collection | © Bert de Ruiter / Alamy Stock Photo
Situated across the plaza from the Kunsthistorisches Museum and built at a similar time, the Natural History Museum houses around 30 million objects, including the Venus of Willendorf (a figurine of Venus believed to have been created around 30,000 BC). The museum also claims to have the world's largest and oldest meteorite collection. The facade of the building is fascinating in itself; visitors can spot sculptures of mythological and allegorical figures, such as Neptune and Helios, as well as of scientists including Johannes Kepler and Sir Isaac Newton. "The Natural History Museum is like a museum of itself," Professor Stadler says, drawing a comparison between the historic building and the ancient objects on display, which have been collected from around the world. "It has a great section on dinosaurs," Pollack says, explaining how popular the museum is with younger guests: "Kids love it."
Wien Museum
The first iteration of the Wien Museum (or Vienna Museum) was an exhibition at Vienna City Hall in the late 19th century. The exhibition stayed there for over 70 years until the main building as it stands today was established in 1959 at Karlsplatz. Since then, the museum has rapidly spread to 22 locations around the city, including a clock museum and the apartments of Beethoven, Mozart and Haydn. Pollack recommends visiting the Virgilkapelle, a subterranean 13th-century chapel that you can enter through the Stephansplatz subway station. "You enter through the door, and you are in a different world," Pollack says. He also suggests visiting the Neidhart Festsaal, an exhibition of wall paintings depicting early 15th-century shindigs at a cloth merchant's home. Pollack explains that this dance-inspired artwork has led Wien Museum employees to refer to it as the 'discotheque'. Entry to the Wien Museum's many locations is free for teenagers and children, and for all on the first Sunday of each month.
Belvedere Museum
Belvedere Palace is home to Gustav Klimt's 'The Kiss' | © Horizon Images/Motion / Alamy Stock Photo
The Belvedere Museum is spread across several buildings, including two Baroque summer palaces that were built in the early 18th century. Between them are expansive, landscaped gardens where visitors can jog, bike and simply wander. The entire complex is a UNESCO World Heritage Site that also happens to be home to one of the most famous paintings in the world: The Kiss by Gustav Klimt. Beyond Klimt, Professor Stadler, who worked as a curator at the Belvedere, recommends checking out the Franz Xaver Messerschmidt heads – a collection of busts showing men making vivid, sometimes farcical facial expressions with humorous labels like "afflicted with constipation" or "the strong smell".
ZOOM Children's Museum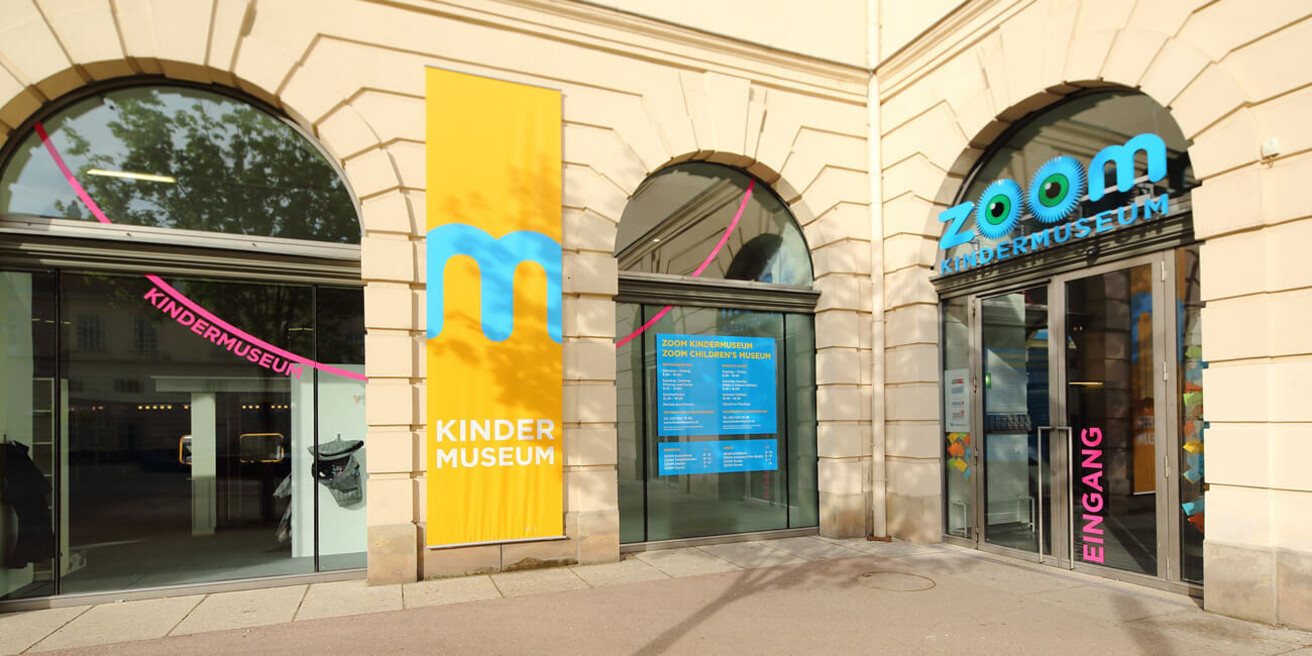 ZOOM Children's Museum is located in the MuseumsQuartier, a complex in the heart of Vienna that was originally built to house the imperial stables, and is now comprised of several museums. ZOOM includes an ocean-themed room for kids to play in, with a water mattress, colourful objects and a tunnel of mirrors; a studio where they can play with art supplies that would create a terrifying mess for their parents at home; and a room where little guests can make animated films and sounds. "They are very welcoming, kids can be very active there and they can experiment," Professor Stadler says. After making the most of the museum's activities, adults and children can relax in the courtyard at the MuseumsQuartier. "It is one of the most lively places in Vienna," Professor Stadler explains. "It's a wonderful space to hang out, to meet people, to have a chat, to have a drink." All of the museum's programmes run at fixed times, so be sure to check the website before going.
Leopold Museum
The Leopold Museum is also located in the MuseumsQuartier. Pollack describes its permanent collection as "intelligent, with a huge variety of media: sculptures, paintings, graphic art and illustration." The museum owns numerous examples of works by the famous Viennese artist and protégé of Gustav Klimt, Egon Schiele. "His ability to capture the character of people, to see into people's souls, to create bodies that embody a psyche is incredible," says Pollack, adding: "His take on n.u.d.i.t.y, his take on sensuality, his take on f.l.e.s.h, his take on colour has not lost anything of its validity a hundred years later. He was an artist who d.i.e.d very young. He was a very controversial figure."
Association of Visual Artists Vienna Secession
Art nouveau Secession building | © Tasfoto / Alamy Stock Photo
At the turn of the 19th century, Gustav Klimt and other artists left the existing artist organisation to which that they belonged, the Association of Austrian Artists, and split off to create the Vienna Secession movement. A building of the same name, white and cube-like with a dome made of gold-plated laurel leaves, was erected to house the movement's artworks in 1898. Today, the Secession hosts contemporary art exhibitions and is home to the Beethoven Frieze, Gustav Klimt's 34-metre (112-foot) homage to Beethoven's 9th Symphony. "I like this synergy of traditional art and contemporary," Professor Stadler says, "You don't often see museums that combine the two. You have traditional art in the Kunsthistorisches Museum, or you have contemporary collections. You rarely have both."
Albertina Museum Wien
The Albertina Museum is renowned worldwide for its photography, graphic prints and architectural drawings | © jackie ellis / Alamy Stock Photo
With a collection of thousands of drawings, books and watercolour paintings, as well as special objects such as playing cards, illustrated books and posters, the Albertina is renowned worldwide for its photography, graphic prints and architectural drawings. The museum owns works by artists such as Edvard Munch, Francisco Goya and Pablo Picasso. Unfortunately, many of the materials in the collection are very delicate, so the items actually on display tend to be replicas, explains Pollack. Otherwise, "they've been very smart and active in acquiring big collections, from Monet to Picasso to Matisse", she adds. "They have big exhibitions with big international loans two times a year." Professor Stadler particularly recommends the museum's photography collection. "It's outstanding," she says.
Fälschermuseum
Fälschermuseum Wien/ The Museum of Art Fakes
When you've had enough of all the real art, head to the museum of fakes. Dedicated to telling the stories of infamous forgers, the Fälschermuseum has a collection of forgeries and fake versions of paintings by Marc Chagall, Henri Matisse and Rembrandt van Rijn, as well as the so-called 'Hitler Diaries', which were published in the 1980s and were purportedly written by Adolf Hitler. In reality, they were the work of forger Konrad Kujau, who sold them to a magazine for $4.8 million.
By: theculturetrip.com