Learn about the etiquette of what to do and what not to do in Amsterdam's Red Light District.
Tourists are fascinated by Amsterdam's Red Light District and the area sees large crowds. It's distinct with rose-colored lights, a plethora of brothels, s.e.x shops, and theatres. Also known as De Wallen, Red Light District in Amsterdam is home to s.e.x workers and also acts as a residential area. The district has been around since the Middle Ages and the narrow streets also have museums and restaurants apart from red-light areas in Amsterdam. You can also shop till you drop at its many boutiques and stores. While it is understood that you are curious, you cannot be offensive. If you are wondering where Amsterdam's Red Light District is—it's just southeast of Amsterdam Centraal.
What Not To Do In Amsterdam's Red Light District
1. No Photos
No matter how curious you are, do not take any pictures of the s.e.x workers and brothels without consent. Some of the s.e.x workers might want to remain anonymous or are not comfortable being photographed. You are free to take pictures of the streets, canals, and other surroundings.
2. No Whistling
Treat s.e.x workers with respect. They have often felt that Amsterdam's Red Light District is seen as a theme park. Do not harass the workers by whistling or catcalling. An area is a place of work and home to many. Be on your best behavior.
3. No Staring
While the Red Light District in Amsterdam might be new to you, it does not warrant staring. It is rude and disrespectful. Do not stare or stand too long in front of a brothel's windows if you have no intention of going in. Amsterdam window brothel opening hours start from 8 AM and go on till 6 AM the next day. Some s.e.x workers pull eight-hour shifts. So just standing and staring will block their business.
4. No Drinking And D.r.u.g.s
Drinking alcohol on the streets is strictly prohibited, and you can be fined 108 USD for it. Amsterdam has pleasant indoor and rooftop places to drink, so we recommend you go there. Do not think you can be discreet and getaway, the area has a lot of police and you might face legal consequences. Buying, using, or possessing hard d.r.u.g.s like h.e.r.o.i.n, c.o.c.a.i.n.e, and m.e.t.h is illegal in Amsterdam. While c.a.n.n.a.b.i.s is illegal, the authorities are tolerant towards buying and selling under five grams. Anything over and you will face legal action.
5. No Littering
Do not litter the streets of Amsterdam's Red Light District. It harms the environment and is also against the laws.
6. Don't Indulge In Illegal Prostitution
S.e.x workers are prohibited from advertising their services on the streets. So do not participate in illegal prostitution that is offered on the streets. Most s.e.x workers want to work for brothels as it is safer. Amsterdam has over 350 window brothels so head there. Also, unprotected s.e.x is forbidden for s.e.x workers, so do not suggest it.
The Dos Of Amsterdam's Red Light District
1. Relics Amidst Busy Place: Churches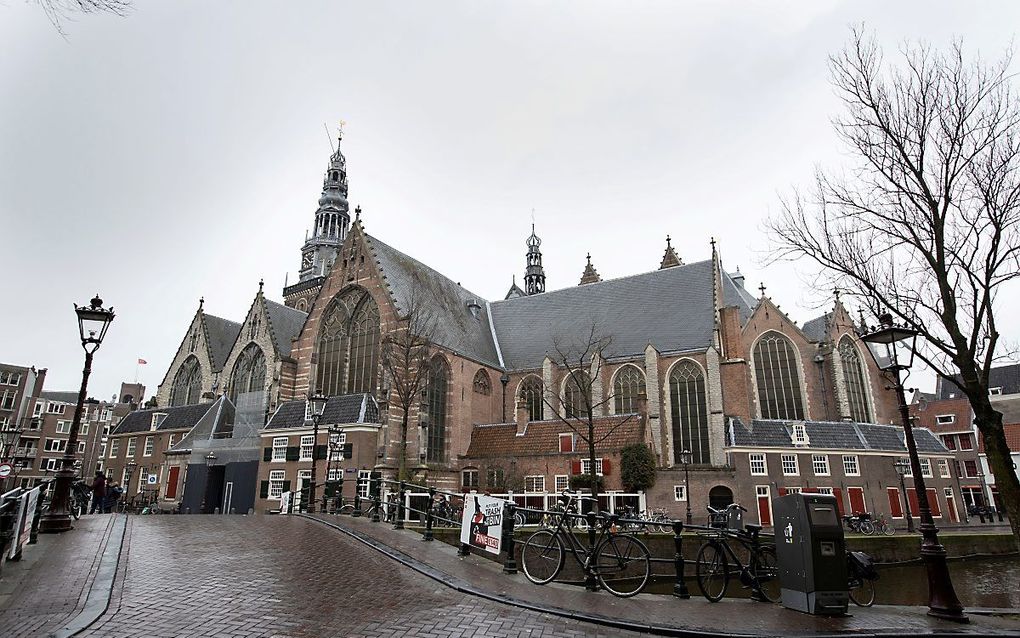 Oude Kerk is an old church that was built in 1305. It is the oldest building in Amsterdam's Red Light District. Formerly a wooden chapel, it is now a beautiful cathedral that hosts art exhibitions and classical music concerts. The World Press Photo agency holds its annual exhibition here and the church keeps holding events regularly.
Ons' Lieve Heer op Solder (translates to Our Lord in the Attic) is an unconventional church. Also called the Zolder Kerk, or attic church, it used to be one where Catholics worshipped in secrecy. Built-in 1663, the church was a canal house that was owned by an affluent citizen.
2. History In The Oldest Place In Amsterdam: Museums
Red Light District in Amsterdam also has an erotic museum on the Oudezijds Achterburgwal 54. The museum takes you through the history of the Red Light District. It is one of the two erotic museums situated in Amsterdam. The three-floor museum also showcases the erotic art of John Lennon.
Find out all about the c.a.n.n.a.b.i.s Sativa plant at the Hash, Marijuana & Hemp Museum. It aims to educate the public and inform people about its medicinal properties. You can also visit the Hemp Store that sells souvenirs like coffee, jewelry, and healthy hemp snacks.
All Kinds Of Entertainment
Amsterdam's Red Light Area also has a lot of shopping places like CODE Gallery Store for fashion and all kinds of red merchandise at ROOD. The area also has a lot of cafés and restaurants like Kapitein Zeppos and Blauw aan de Wal for diverse cuisine and seafood. For good beer head to De Prael. Irrespective of what your purpose is, remember that when you visit Amsterdam's Red Light District you must conduct yourself with respect and treat everyone with respect.
By: travel.earth