South Africa is home to a bounty of endemic plant species. When steeped, many of these unique botanicals yield distinctive home-grown flavors. Take a sip of South Africa's local teas and uncover the intriguing realms of rooibos, buchu, and honeybush.
There are six defined floral kingdoms across the globe. The Western Cape is home to the smallest, but it's said to be more botanically diverse than the teeming tropical rainforests of South America (and that includes the Amazon). Fynbos is the term applied to this particular biome, which loosely translates to "fine bush", accurately describing the typical botanical structure of these plants. Most indigenous South African teas come from this kingdom and go by the names rooibos, buchu, and honeybush. All of them are naturally caffeine-free and thrive in the Western Cape province.
Types of South African tea
South Africa's best-known tea is rooibos (Aspalathus linearis), which translates to "red bush" tea – so named because warm, ochre colors fill the cup once hot water mixes with the fine, dried strands. This shrub grows in a mountainous wilderness north of Cape Town, and in 2014, rooibos received geographical indicator status. Like cognac, champagne, and parmesan, only rooibos grown in the Cederberg region can be called rooibos.
Then, there's the aromatic honeybush tea brewed from the plant Cyclopia intermedia. According to the South African Honeybush Tea Association, this tea is still predominantly wild-harvested, and its use dates back to 1705.
The most recent is in its rise to popularity is buchu (Agathosma betulin). Another plant native to the Western Cape, this tea features an even more vibrant aroma (best described as minty blackcurrant). Buchu is South Africa's ancient miracle herb and was used for centuries by South Africa's first inhabitants, the San and Khoi people. Today, this tea is a popular wellness product.
Further north in the province of Limpopo, other local botanicals feature in hot beverages too, explains Retang Phaahla, co-founder of Set song Tea Crafters. "We expose South Africa's biodiversity by focusing on indigenous flora that can be processed into tea infusions. The generational knowledge of plants present in rural communities (we work closely with elderly members of these communities) allows us to create special infusions that remain true to the traditions, but also appeal to modern chai-tea drinking, superfood-seeking consumers."
You don't have to drink it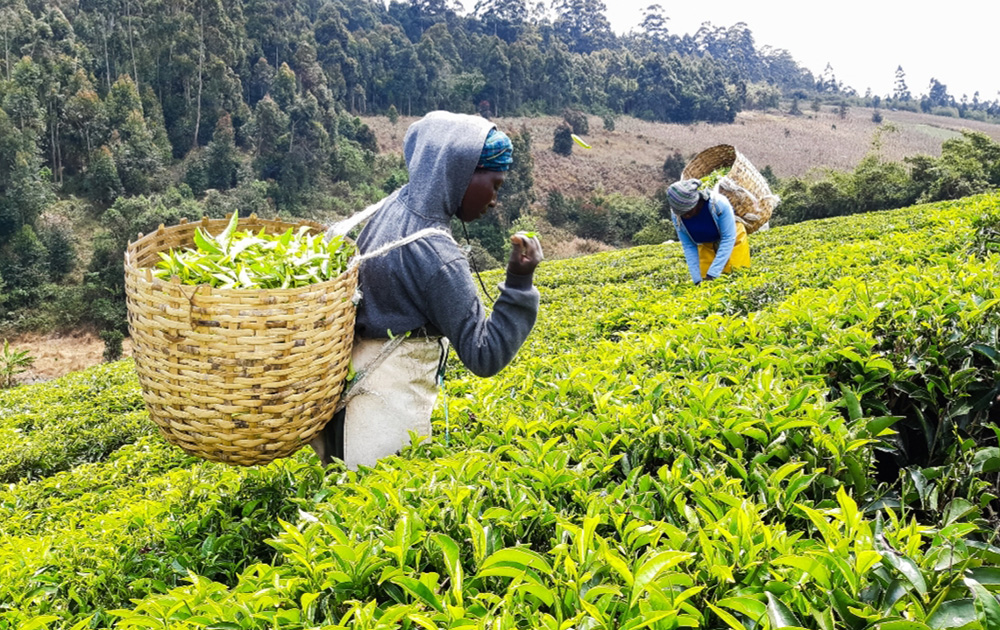 South African teas feature as core ingredients in everything from ice cream to face cream. Most cafés offer a red cappuccino, but tea appears in non-drinkable formats, too.
Bushmans Kloof Wilderness Reserve and Wellness Retreat is a sumptuous stay in the Cederberg – the natural region of the rooibos plant – and executive chef Charles Hayward employs rooibos tea in a range of tasty ways. "At breakfast, we have stewed fruit made in rooibos tea, and our beverage department makes a mean red espresso with a crema that will have you wanting more. Then there's our delicious rooibos-flavored ice cream."
Not only is South African tea delicious, but it's also good for you, too. Rooibos is also a critical ingredient in the lodge's signature spa range, according to spa manager Marilie Brand, who shares the myriad health reasons for this. "Rooibos is rich in antioxidants and vitamin C that helps combat premature aging and alleviates headaches, insomnia, hypertension, allergies, and even asthma symptoms."
It's not just rooibos either. South African teas all possess several soul-soothing properties.
Herbal healing
Vuyi Qubeka, a trained South African traditional healer (as well as a multidimensional storyteller, medicine woman, and diviner) uses buchu every single day. "Tea is not just tea. It is herbal medicine," she says. "Buchu tea is an ancient and sacred herb with great benefits for both physical and spiritual well-being. It's a natural diuretic and particularly helpful in poor digestion, flushing out kidneys, bladder, urethra, and other organs. It also contains natural antioxidants, is helpful in the treatment of inflammation, and also effective in the treatment of colds and flu. The benefits are endless."
Qubeka also notes that "indigenous tea is linked to cultural identity and helps sustain an ancient knowledge that is passed down one cup at a time".
After a multinational company sought to register a patent for rooibos tea, the Natural Justice Organisation took steps to ensure the ancient knowledge would continue to trickle down. The company lost the right to license and, instead, on 1 November 2019 (after almost ten years of negotiation) the Khoikhoi and San community were acknowledged. A benefit-sharing agreement for rooibos now pays a community trust a percentage of crop sales for their scholarship. The South African Minister of Environment, Forestry and Fisheries, Barbara Creecy, spoke at the announcement, saying, "It is important that the parties to the Rooibos Traditional Knowledge Industry-Wide Benefit Sharing Agreement salute the role of San and Khoi traditional knowledge, without which the variety of medicines and other products made from this plant by the rooibos industry would not have happened."
Over in Limpopo province, Phaahla from Set song Tea reveals that the protection of indigenous knowledge was also a significant driving factor in establishing her tea business. "Through our business model, we ensure that indigenous communities are acknowledged and rewarded within the commercialization process," Phaahla says. "By creating jobs in these communities, we ensure that this knowledge leaves a legacy for future generations."
Tea tourism in South Africa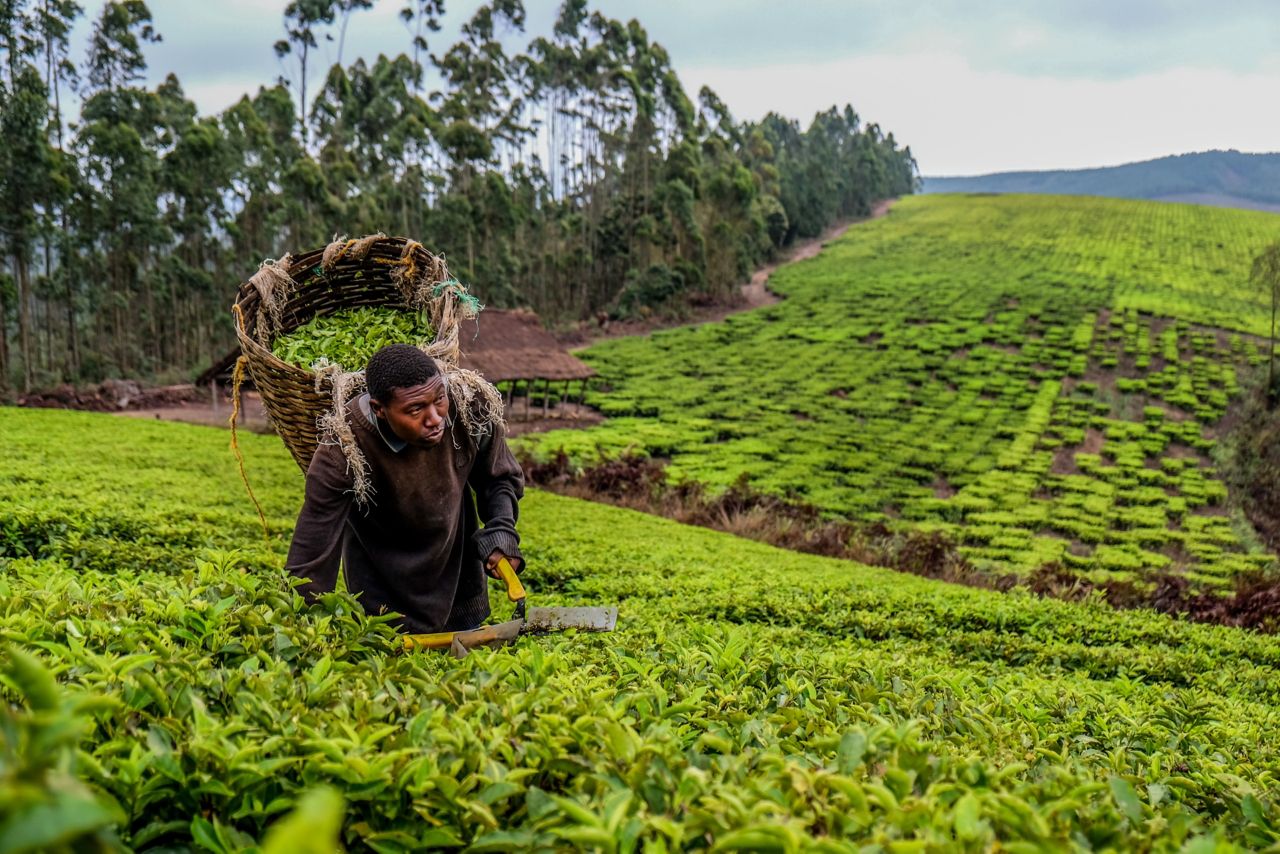 Another added benefit of South Africa's tea industry is the preservation of wild places, says Phaahla. "By developing products out of indigenous knowledge systems, we create the need for conservation. Cultivation and sustainable production can then cater to coming generations."
In Paarl and the Drakenstein Valley (inhabited by nomadic Khoisan communities for tens of centuries before colonial arrival), the sprawling gardens of Babylonstoren are home to the most southern plantation of rooibos anywhere in the world. Dr. Deborah van der Merwe, Gundula Deutschlander, and Constance Stuurman form their team of tea experts, and all agree there has been a rise of interest in tea tourism.
"Agritourism allows us to celebrate the hard work that farmers and farm laborers have dedicated to producing food and beverages. It allows for the appreciation of the whole community that finds its livelihood dependent on good rains for a decent harvest. Drinking a cup of rooibos is not only to quench the thirst; it is drunk to quench our sense of belonging."
Phaahla concurs. "Cultural tea tours such as ours are important in telling the untold stories of indigenous people. Our tours provide an opportunity for interaction with rural communities and create awareness around the need for the preservation of indigenous flora. Our tea tours also stimulate the rural economy."
From shrub to cup: South Africa's best tea tours and experiences
Take a rooibos tea tour on the Carmien Bergendal Rooibos Farm in Citrusdal. Depending on the season, you can learn about rooibos production from green bush to steaming cup.
Map out a rooibos road trip. Farm tours can help you to appreciate the landscape that gives us tea, but you can also use the Rooibos Route resource to plan an entire tea-inspired adventure of the Cederberg region. (Don't forget to include a visit to the Rooibos Tea House and enjoy wine pairings at Klawer Wine Cellars.)
Interested in the bush that produces buchu? Skimmelberg offers guests a look at organic farming and a tour of their buchu oil distillery in Clanwilliam.
Sink into the world of local brews on a three-day tea workshop with experts at Babylonstoren. The workshop covers just about every extraordinary aspect of South African teas, from a rooibos foot soak to mixing immune-boosting blends and the importance of cup shape. Of course, a pot of tea is included, too – only it's boiled over a wood fire in the wild.
During August and September, experience wild harvesting of honeybush first-hand with Manger Stays and Tours. It includes a drive-through Kranshoek, the Griekwa Settlement outside Plettenberg Bay, indigenous tea history, plant classification, and insight into medicinal properties.
Led by a group of rural women in northern South Africa, Set song Tea Tours are more cultural and provide travelers with a means of interacting with the native cultures of the Bapedi (Northern Sotho) people of Limpopo.
The Company Gardens are home to a three-hour apothecary workshop that explores the biodiversity and healing properties of this fascinating floral kingdom.
Enjoy a tea-inspired spa treatment in the heart of rooibos country at Bushmanskloof Wilderness Reserve and Wellness Retreat, or savor the many benefits of local tea and herbs with Fordoun's Essence of Africa spa retreat in the KwaZulu-Natal midlands.
Meet South Africa's only two tea sommeliers at the Belmond Mount Nelson. Craig Cupido and Daryl Daniels can guide you through 40 different tea varieties at Cape Town's iconic pink hotel. Indulge in their classic high tea offering and ask them for a recommendation. Otherwise, dive deeper into your cup with a tasting session, masterclass, or traditional tea ceremony.
If you're in Durban, the Oyster Box Hotel is another fail-safe high tea experience. Executive chef Kevin Joseph says, "We always have rooibos available, and sweets include South African favorites like milk tart."
For a more local twist on the typically English offering, try the Durban Indian afternoon tea from Jeera at Suncoast, which includes masala chai, cumin, and cucumber sandwiches, plus scones served with chili pepper chutney instead of cream.
For something a little more low-key, try Coco Safar in Cape Town, which treats its tea-like great coffee: you can order fermented rooibos or flat whites from the espresso bar.
By: theculturetrip.com