Brazil is not all beaches and jungle, Samba and football, and it is most certainly not all caipirinhas, as you will quickly see if you're travelling to the south of the country. The south is very European, and geared towards beer. Here's a brief look at how Vale Europeu's German beer culture came to be.
German invasion
Having welcomed hundreds of thousands of European and primarily German immigrants during the 1800s, and again in the mid 1900s as crumbled, post-war Europe attempted to recover, the European Valley in the state of Santa Catarina is more Bavarian than Brazilian.
Passing through towns like Gramado and Blumenau, the architecture, people, and culture should convince you of the German influence. If not, then visit Blumenau during the month of October and you will stumble upon the third-largest Oktoberfest in the world, and you're sure to notice the impact. This area, and this string of over 20 towns through Santa Catarina, is locally known at the Vale Europeu and is rewriting its own chapter in Brazilian drinking culture.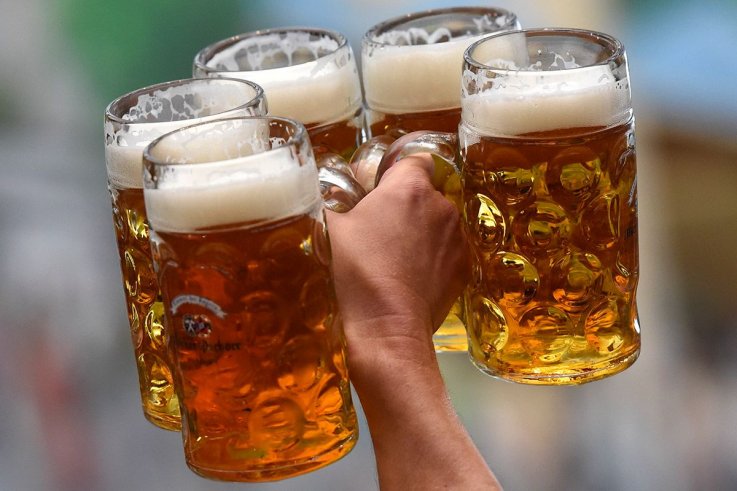 Similar to the wine-making immigrants who crossed the pond from Italy and settled in Argentina, German immigrants brought with them their culture and expertise in brewing proper beer. During the first influx of German immigration in the early 1800s, the new arrivals, with recipes in hand, wasted no time in establishing their culture in their new home and, in the early 1830s, the first microbreweries were established.
Brewing tradition
Spanning a relatively small area surrounding the Brazilian-Germanic center of Blumenau, the neighboring towns began sporting their own unique beers, with different brewing techniques and varying quantities of ingredients, almost instantly creating a local beer culture. As time progressed, the main beer that emerged was the Pilsner, a blond lager that still remains the most popular beer in Brazil today. Further on, after the breweries were established, the production of alternative German forms of beer (such as hefeweizens, bocks and märzens) also began.
The Vale Europeu today
The German people and their practices of brewing were not restricted to what is now named the European Valley, and expanded north to Rio de Janeiro and south to Brazil's southernmost state, Rio Grande do Sul. Creating a brewery is the German form of planting a flag and cementing around the base, and, to this day, this founding procedure has not only remained but it has grown.
Today, Brazil is currently the world's third-largest beer market, thanks in large part to the microbreweries established centuries ago. The small city of Blumenau is home to three German microbreweries, and the neighbouring villages of Gaspar, Brusque, Timbo, and Pomerode, to name a few, all have their own microbrewery, continuing the German tradition of producing quality beer.
By: theculturetrip.com