Curious about which are the most popular honeymoon destinations in the world? To find out where the most lusted over honeymoon destinations are right now, luxury travel company Kuoni has turned to Pinterest data to find out. The research analysed 10,000s of honeymoon boards on Pinterest!
Bali is the most popular place to go on honeymoon, followed by Italy and Hawaii. Ireland makes an entry at 5th place – beating Thailand and Mexico.
European destinations are most popular, with six countries in Europe on the top 20 list. Alongside Italy, the data reveals that Ireland, Greece, France, Iceland and Spain are also key wish-list destinations for honeymoons.
Unsurprisingly many of the top countries are exotic destinations with picture-perfect beaches and endless sunshine… But, colder countries such as Ireland and Iceland are also popular. Here's the seven top spots to add to your wishlist…
1. Bali – 998 boards
Soak up Bali's laid-back vibes on your honeymoon, with cocktails around the pool or lazy days on the beach. Want to head out and explore? You can try jungle trekking, surfing or visit the island's ancient temples.
2. Italy – 997 boards
Where to celebrate in Italy? While Naples, Rome and Venice are dreamy, Florence takes the cake for Italy's most romantic city. Florence is the cradle of all things Renaissance and the birthplace of opera.
3. Hawaii – 992 boards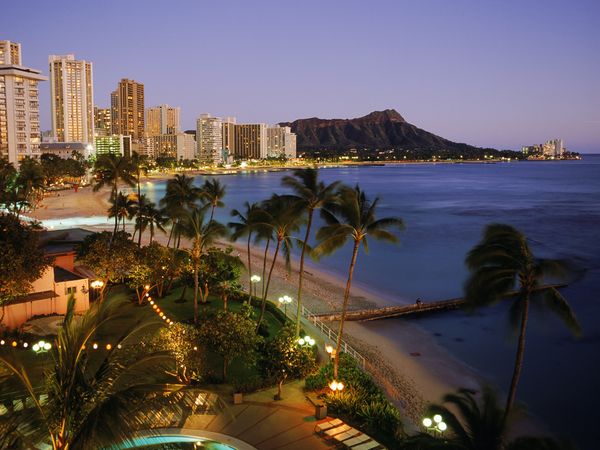 The exotic flora and fauna of this volcanic archipelago are a massive draw for honeymooning couples.
4. The Maldives – 981 boards
The Maldives is also a favourite for celebrities, with couples such as Blake Lively and Ryan Reynolds enjoying vacations here.
5. Ireland – 980 boards
Ireland might not be sunny, but its stunning scenery and cosy charm makes up for it. Spend your days exploring forests, mountains or seaside and your evenings snuggled by the fire. Bonus points for romantic castle hotels!
6. Thailand – 980 boards
Thailand has the perfect place for every couple. There's busy Bangkok for post-wedding shopping and eats, as well as paradise islands. You can check out our favourite Thai islands here.
7. Mexico – 949 boards
Clear favourite, Cancun, is a must-see. The city is known for its beach parties and honeymoon activities. Think: tours of eco parks and reef visits, to dinner on a Spanish Galleon Columbus ship at sunset.
Source: bigseventravel.com