Vorarlberg Austria is the perfect place to visit if you are looking for the ultimate year-round travel destination! Vorarlberg is the westernmost state of Austria and is located in the heart of the Alps and near more lakes than you can count! Vorarlberg Austria is a great place to visit because it is relatively tiny yet diverse so whether you like cities, mountains, watersports and more, there is something for everyone.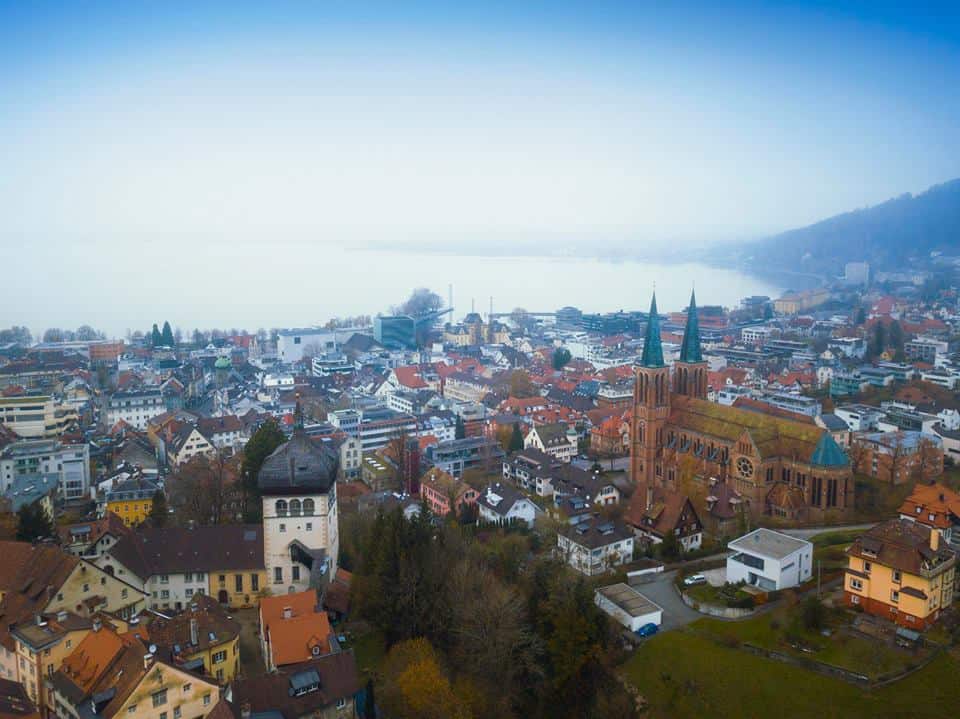 Summer in Vorarlberg is lush and green and winters transform the state into a winter wonderland. Hiking and boating turn into skiing and ice skating in the winter and people come from all around to enjoy all of the things to do in Vorarlberg. If you are in search of the best destination to visit all-year round, Vorarlberg, Austria will really surprise you! While many people skip it for the more well-known Tirol region, vacations to Vorarlberg are on the rise and it is easy to see why! While locals from Switzerland, Germany, and other parts of Austria and Europe frequently visit Vorarlberg, it is relatively unknown to Americans.
It is easy to put together a list of things to do in Vorarlberg when it is snowing [skiing!] or during the summer [hiking in the alps!] but we wanted to give you something you can do no matter what time of year you visit Austria! Whether you visit in winter or summer, we have put together a list of fun activities that you can do when visiting Vorarlberg Austria any time of the year!
5 Unexpected Things To Do In Vorarlberg Austria Year-Round
#1. Take A Vorarlberg Road Trip To See The Krumbach Bus Stops In Bregenzerwald
One of the most unexpected and fun things to do in Vorarlberg Austria is to head to the town of Krumbach which is located in the Bregenzerwald Region where you will find a series of seven working bus stops. This may sound a bit odd at first, but trust us, it is quite fun and engaging! Krumbach commissioned seven architects from around the world to each create a bus stop. The rules were that the bus stop had to have a roof and they had to have a way for the driver to see if there were any people waiting and vice versa.
Every one of the seven architects the government contacted said yes to this project. They were not paid and instead did it as part of a collaborative international architecture project that became known as BUS:STOP Krumbach. From Japan and Norway to Russia and Chile, these architects created something memorable for the Austrian people. Even if you don't think you are a huge fan of architecture, these bus stops in Vorarlberg Austria will somehow draw you in and make you excited to see the next one! If you do love buildings and architecture, then you will be in for a real treat!
These seven bus stops are working and you can visit Krumbach in Vorarlberg Austria to see them for yourself. You can choose to drive to Krumbach and drive to each bus stop, ride the bus yourself, or park your car and walk to all the bus stops. Seeing these bus stops is way more fun than you could ever imagine as the excitement builds as you move to explore the next stop! If you are visiting Vorarlberg Austria with children, this is the perfect activity to let them run loose while the adults enjoy the experience too! This activity can be done in both summer and winter as the bus stops are open all year round!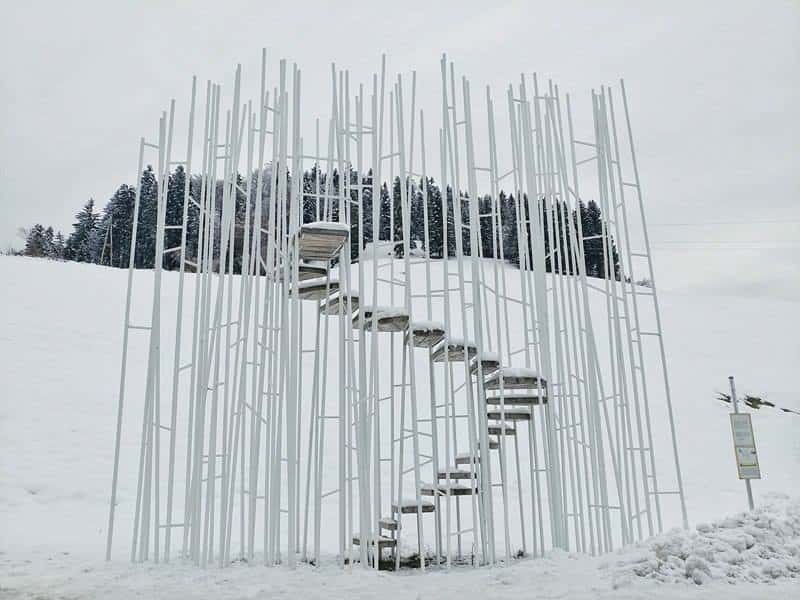 #2 Take A Cable Car To Eat Dinner On Top Of A Mountain In Dornbirn
If you are looking for the most epic dining experience of your life, head to Dornbirn in the Vorarlberg Region of Austria for a culinary experience to remember. Here you can take a cable car up to the top of a mountain to have dinner at a fancy restaurant overlooking Lake Constance and all the cities below. Whether you are visiting Vorarlberg Austria during the warmer months or when the snow has fallen, you can access Karren mountain.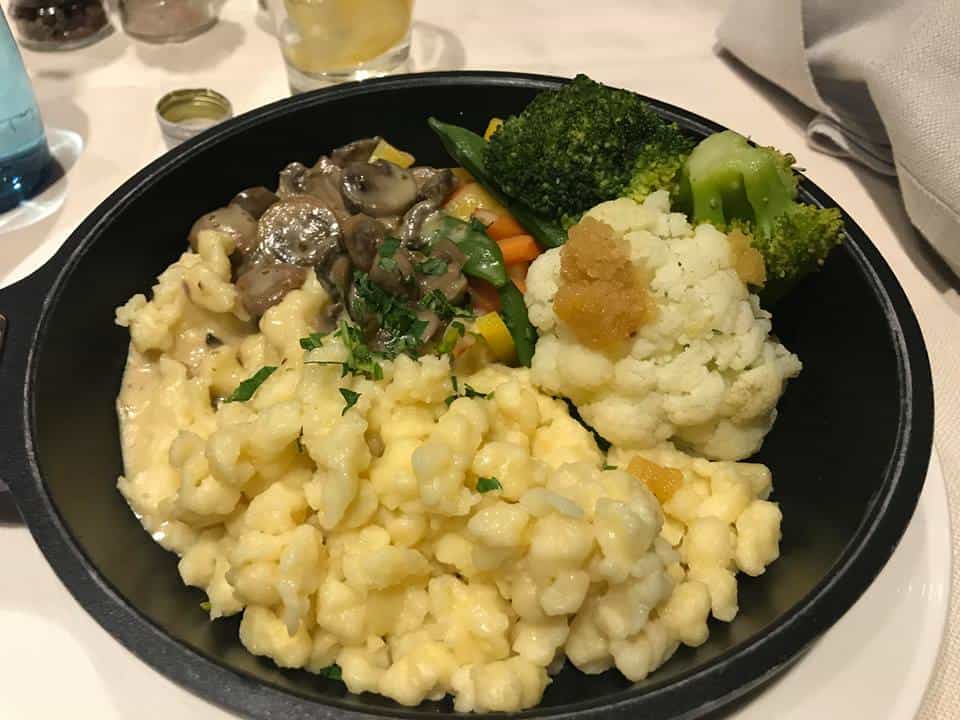 If you aren't into hiking or cross-country skiing, simply ride the cable car to the top for a memorable lunch or dinner in the sky. We chose to ride the cable car and it was a great idea so that we weren't sweaty or tired when we got to the top of Karren Mountain.
The views on the way up were quite stunning and let have a birds-eye view of urban Vorarlberg Austria. The Panoramic Restaurant on Karren Mountain is one of the most architecturally stunning buildings we have ever seen! Almost the entire thing is constructed from glass so there are no bad seats in the house.
The German dishes served are delicious and priced reasonably for a night out with friends, or a birthday or anniversary dinner. During our time dining on top of Karren Mountain, we even saw a wedding reception that was out for a bite to eat! Many of the ingredients are local to Vorarlberg Austria and the beer we had was created in the neighboring town of Bregenz. The whole experience of having to take a cable care to dinner on top of a mountain in Vorarlberg Austria is an experience that you won't soon forget!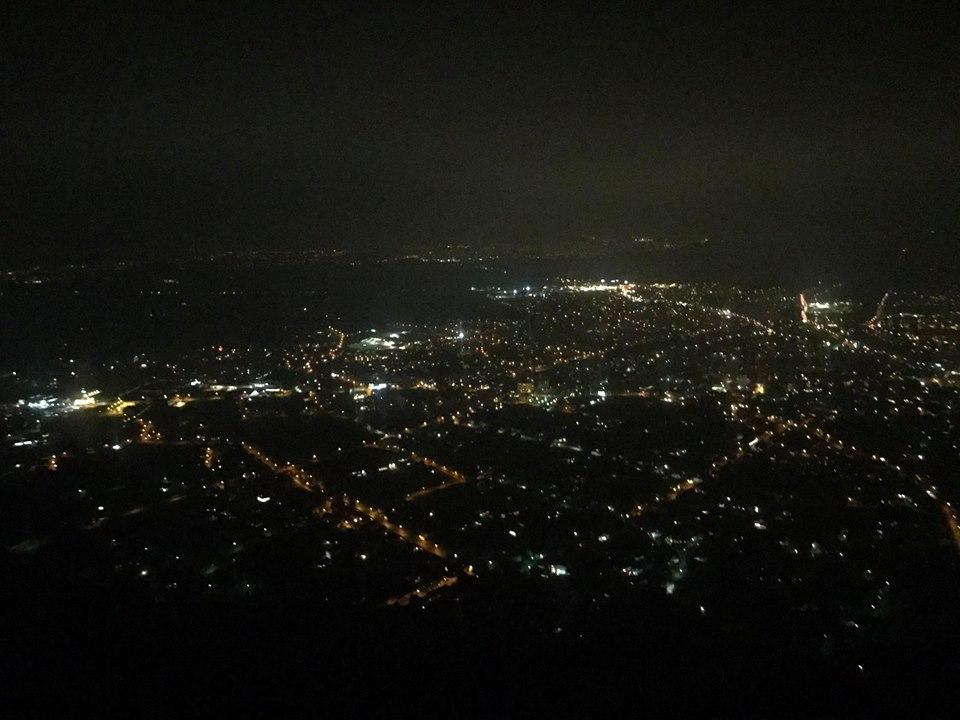 #3 Vorarlberg Is Home To The Only Women's Museum In Austria And The Only Rurally Located Women's Museum In The World
Frauen Museum is located in Hittisau Austria which is a small town located in Vorarlberg Austria. It is the only women's museum in the country and the only women's museum in a rural location in the world. You may be quick to judge a women's museum [which is unfortunate if you already are!] but trust us, it is a profound experience for both men and women. We weren't sure what to think, but this unexpected thing to do in Vorarlberg will not disappoint!
The exhibits are rotating and when we went the exhibit focused on "women as caretakers." The art focused particularly on Dementia and their caregivers as many people in Austria [and around the world] suffer from the disease. Other exhibits included focused on loss, nursing and misrepresentation in the media, nurses that went against the Nazis during World W.a.r Two, and aging and d.e.a.t.h.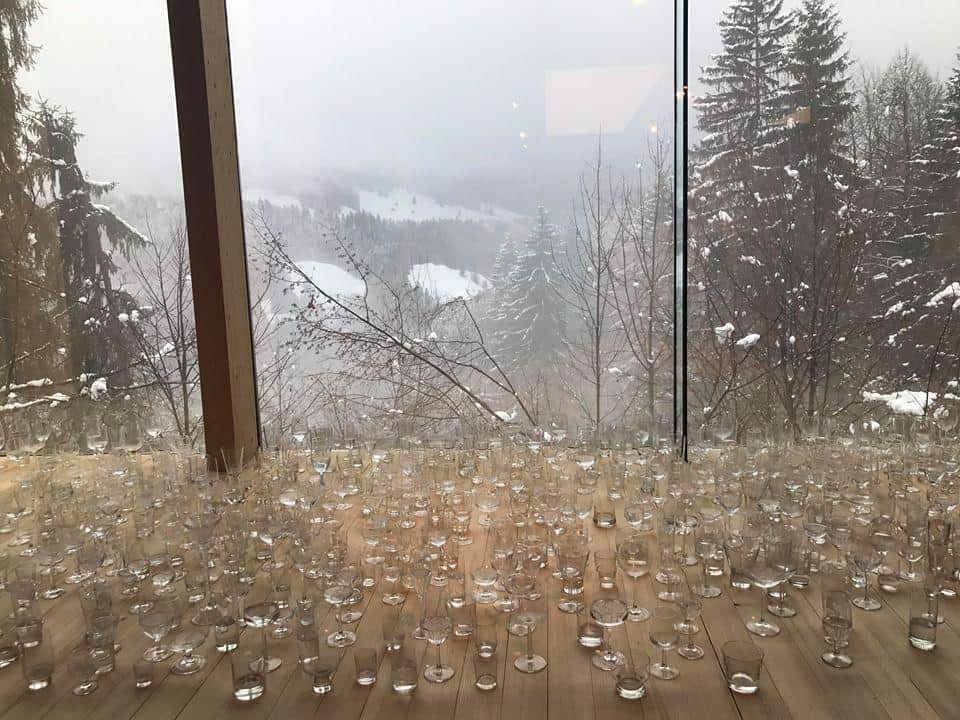 This display focused on Dementia. Each cup was filled with water and eventually, all of the water would evaporate leaving just a chalky residue in the cups. The same goes for the brain of those with Dementia. Our favorite exhibit.
We weren't sure what to expect, but we walked away with a profound respect and new understanding for the women that came before us. This Vorarlberg Austria museum is located in a multifunctional building that holds the fire station, educational functions, and the museum itself. The museum was given only a short period of time to be successful but it surpassed that time by a decade and a half and has been an inspiration to people from around the world. If you visit the museum during your stay in Vorarlberg Austria, make sure to take a moment to talk to the women who run the museum. Each has a fascinating story that is different than your own and will be eye-opening in many ways!
If you are in Vorarlberg Austria and are looking for fantastic and memorable things to do, the women's museum in Hittisau is an experience you won't forget!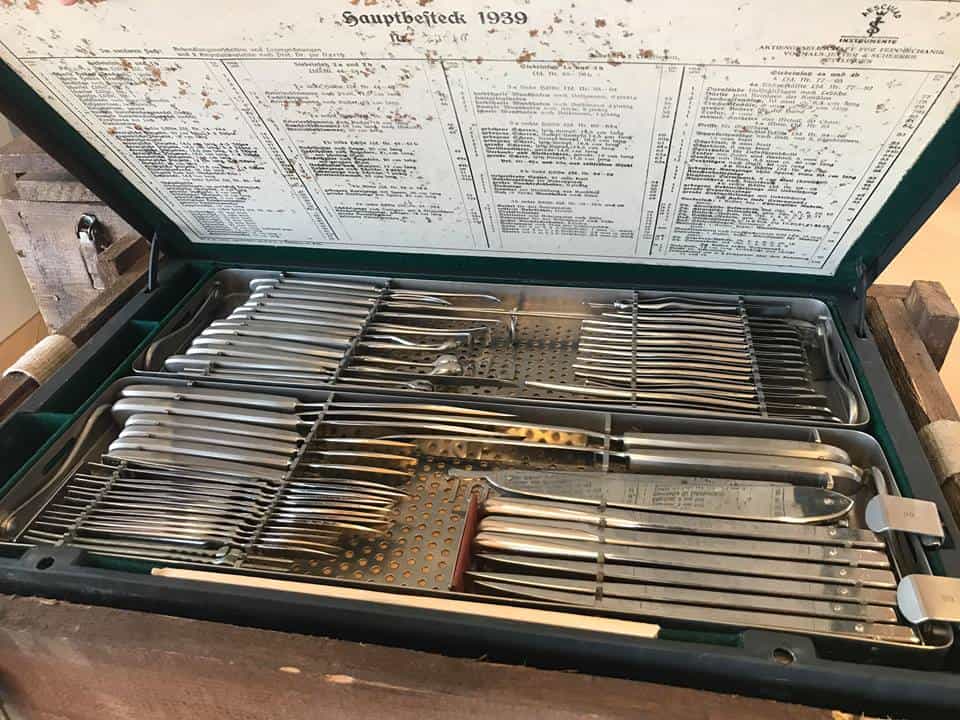 #4 Take A Creative Walk Through The Towns In The Bregenzerwald Region Of Vorarlberg Austria
The Bregenzerwald region of Vorarlberg is a lovely area with picture perfect towns nestled both in the mountains and among valleys. Umgang Bregenzerwald is a series of self-guided walks that take you through 12 villages in the Bregenzerwald. The walks can be done in both summer and winter and take between one to four hours depending on how long you take. We absolutely loved doing this walk and it was so much fun to see which cute building you would come across next! If you do self-guided walks during the winter, like we did, make sure to wear waterproof boots and a warm jacket as you may be walking through the snow!
During your Umgang Bregenzerwald walk, you will learn why Bergenzerwald villages look the way they do, marvel at the perfect blend of new and old architecture, wander through stunning landscapes and more. Each village in the Bregenzerwald region of Vorarlberg has something different to offer so there is plenty to explore. Make sure to have your camera ready because Vorarlberg Austria is quite photogenic and you won't want to miss a thing!
We explored the villages of Bezau and Egg during the winter and it was so much fun to explore what they each had to offer. The Umgang Bregenzerwald walks are to be completed at a relaxed and easy pace and none of the walks are of a strenuous nature. That being said, if you are a more serious hiker or runner, you can go at your own pace and see the villages at a faster speed.
If you are visiting Vorarlberg Austria with a family or you don't want to do a difficult hike, these short and fun walking tours of The Bregenzerwald will be right up your alley!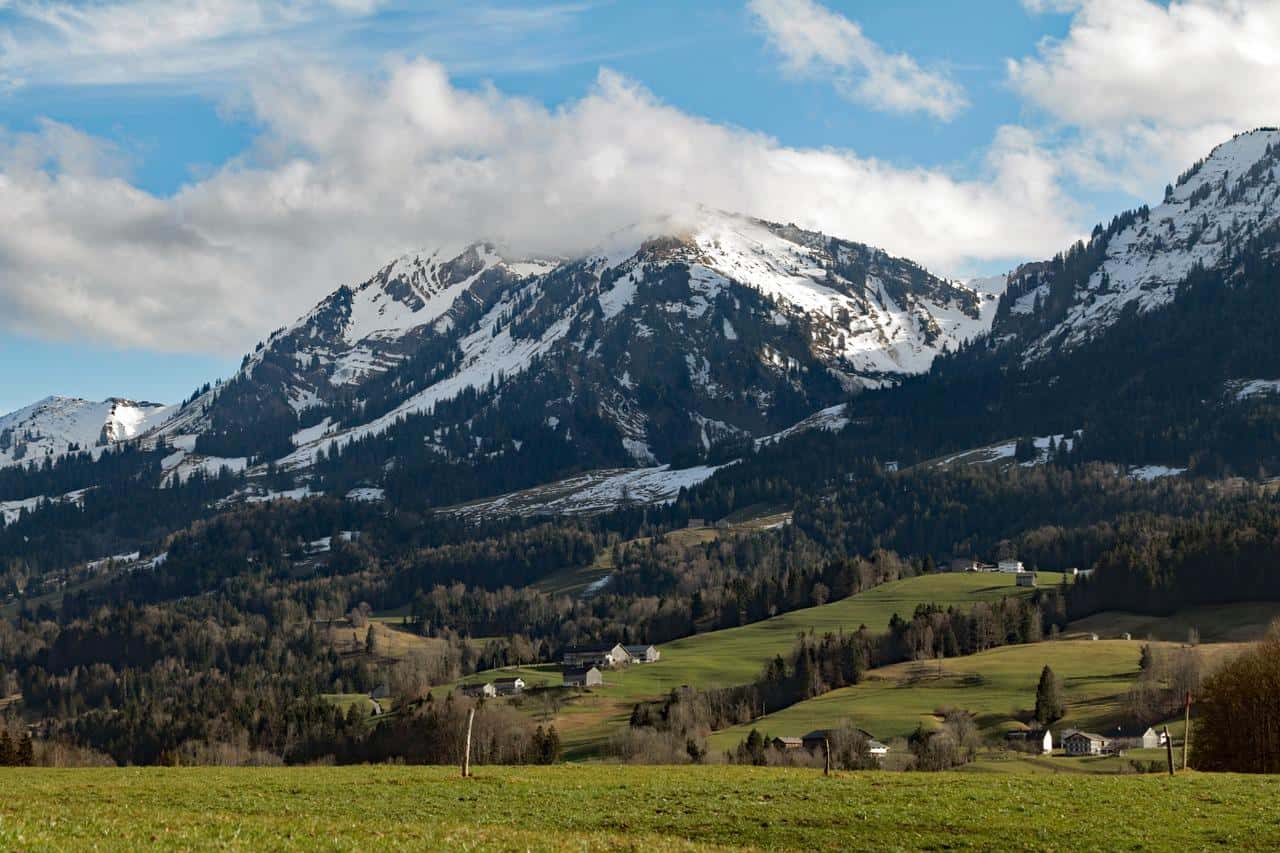 #5 Explore Old Town Bregenz And Visit Kunsthaus Bregenz
Bregenz is the capital city of Vorarlberg Austria and offers so much to explore all year long! Bregenz is located on the banks of Lake Constance and the city backs up next to a mountain. When visiting Bregenz, make sure to spend some time walking up the steep hill to old town. The architecture changes dramatically and you can explore narrow alleyways, beautiful old churches, historic gateways and more. There is a small and easy walking tour you can take around old town Bregenz by following the posted signs. Old town Bregenz has so many nooks and crannies to explore! We recommend budgeting 1-2 hours for visiting Old Town.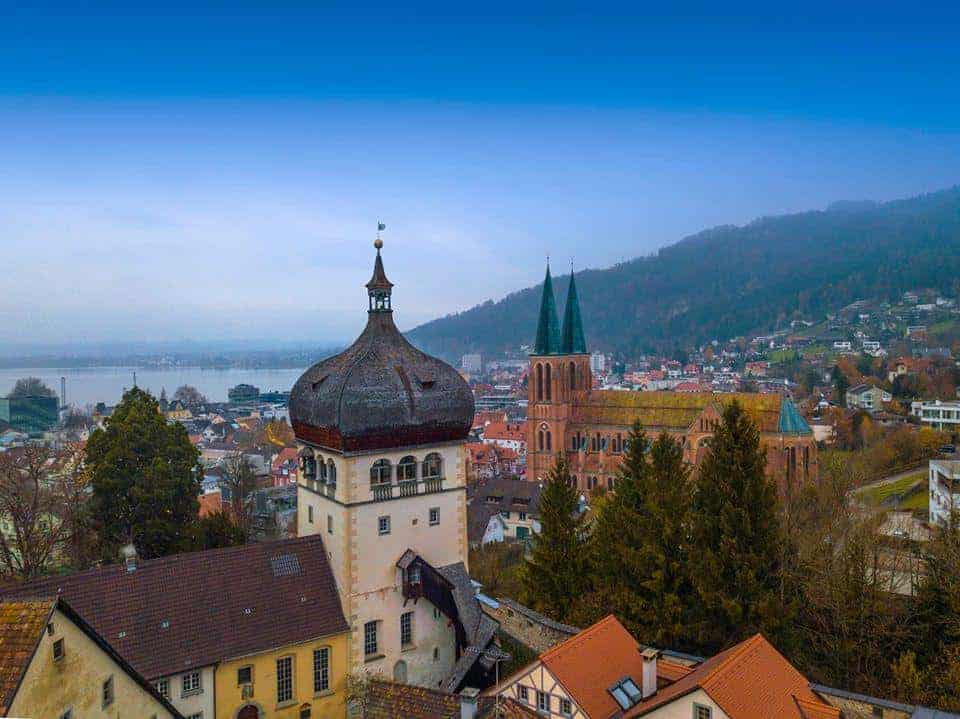 In addition to exploring old town Bregenz, head down near the waterfront of Lake Constance and visit Kunsthaus Bregenz. Kunsthaus Bregenz is an internationally acclaimed institute that presents works of contemporary art. Just the architecture of the building alone is fantastic! It was created by Peter Zumthor who was also the artist showing his work in the museum.
By: www.followmeaway.com