Portugal is known for beaches, fado, and of course, Port. But that's just the beginning. Nomad Donna shares her favorite Portuguese wines, non-touristy Lisbon neighborhoods, and inland cities.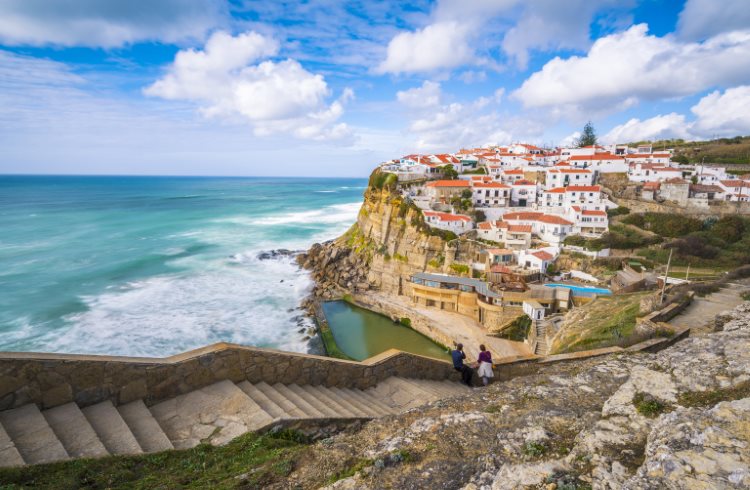 On my first visit of many visits to Portugal, I was bowled over by its coast and carefree surf culture. But it didn't take long to realize there's a lot more to this booming European nation than summer fun. Pack your swimsuit, by all means, but also get ready to discover a mix of the historic, the fresh and innovative, the rustic, and the richly diverse.
Cultural diversity: Maritime power to post-colonial melting pot
As many of us were taught at school, Vasco de Gama sailed the ocean blue. His extraordinary voyage to India was the apex of what's known as Portugal's "Age of Discovery", an era that saw the rise of the Atlantic economies, the slave trade that underpinned them, and Europe's all-consuming colonial ambitions. This is a history that is both epic, in the true sense of the word, and disquieting.
For visitors, it's one that's evident not just in the country's museums and monuments, but also in its contemporary society. A significant percentage of Lisbon's population is made up of immigrants from its former African, Asian, and South American colonies. Their descendants and the tastes and sounds of these distinct Lusophone cultures really bring this history to life.
The music genre of fado might be Portugal's most widely known musical offering, but in Lisbon's vibrant bars and clubs I also discovered a constantly evolving contemporary music scene that includes kizomba (from Angola), funana (from Cape Verde) and hybrid Afro-electronic forms. Brazil's many and varied musical styles are on high rotation too, with the best live rondo-style performances to be experienced outside of Rio de Janeiro.
Culinary reminders are also evident: Brazilian chicken pastéis and mojitos on every corner, the peanut-strewn coconut crab or rich lamb stews at Moçambiquan cafes, piles of Macanese chili tofu and eggplant at "clandestino" Chinese restaurants, and fragrant fish curries at either hole-in-the-wall or upmarket Goan places.
Beaches beyond the Algarve
There is much more to Portugal's long coast than the English-speaking crowds of the Algarve.
North, on the Spanish border, Foz do Minho – Portugal's most northerly beach – and its nearby counterpart Moledo are pine-fringed and pretty, with views to Spain's not-so-distant hills. Wild and windswept, this is kite-surfing heaven.
The spectacular Praia de Adraga has a looming headland and sweep of beach just an hour west of Lisbon. I always stay just along the coast at the beautiful village of Azenhas do Mar for the area's most lauded seafood restaurants and sea baths beautiful enough to wow this Australian.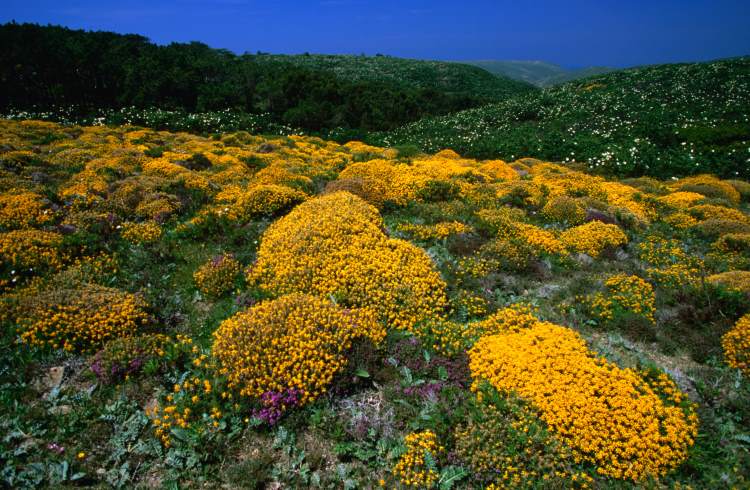 Wildflowers in Parque Natural do Sudoeste Alentejano on the Costa Vincentia. Image credit: Getty Images / Anders Blomqvist
Down on the Costa Vincentia, a wild, biodiverse national park hugs dramatic cliffs, stretching all the way to the Algarve border. The whitewashed village of Praia de Vila Nova Milfontes has both a wave-lashed sea beach and gentle riverfront dunes, although it's the grilled seafood or arroz de peixe (claypot rice and fish) at waterfront fisherman's shacks that I come for. Bring your walking shoes – there are spectacular clifftop paths all the way to Porto Barcas, with many secret coves, then more excellent seafood places in O Sacas. Further south, Praia di Odeceixe Mar's river-circled beach is an extraordinary sight.
Portuguese wine: it's not just Port
I'd come across a few Portuguese vinho verdes in the well-stocked wine bars of Melbourne but was not prepared for how interesting the local wine scene is. A wonderful new world awaits, with a long and often obscure list of varietals and unusual blends that are rarely exported.
Wine lovers might start with the simplest of questions: vinho tinto o vinho branco? (red wine or white wine?). Not a bad place to linger, but if you want to delve deeper, seek out wines with a DOC (Denominação de Origem Controlada) or DOP (Denominação de Origem Protegida) classification, or vinho regionals (IGP).
The ubiquitous Vinho Verde – a white blend of local grapes, such as Loureiro and Arinto – hails from the northwest and is most often fresh and spritzy, although you can find some with age and complexity. These northern regions are also known for their peachy, lemony Alvarinhos. Also in the north, the steep, terraced Douro Valley is all about robust reds, often made from the same grapes as Port, such as Tinta Roriz (Tempranillo in Spanish), though they also produce some elegant, mineral whites too.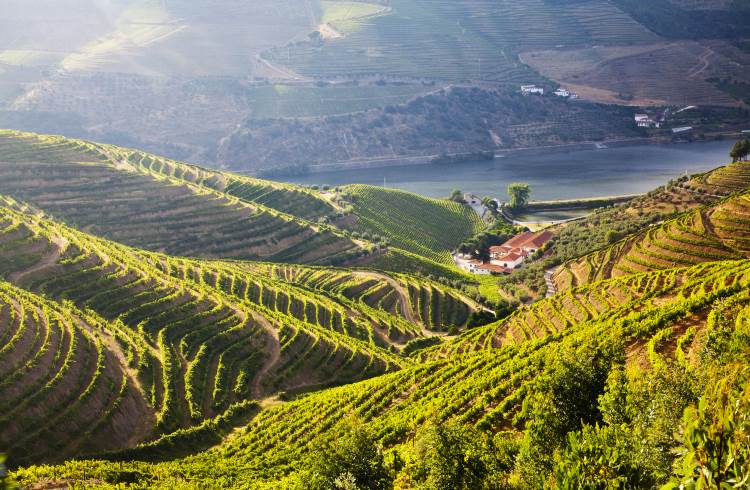 Terraced vineyards in the Douro Valley. Image credit: Getty Images / Terry Eggers
Small producers have revitalized the once-maligned Dão red (the region's name as well as the wine), while Lisbon and Tejo's maritime climates lend themselves to fragrant whites and soft reds. Here the tiny region of Colores makes a herbaceous, salt-tinged white from Ramisco grapes, grown on some of the oldest pre-phylloxera vines in Europe.
Lastly, look out for wines from Pico Island in the Azores, made with grapes grown in volcanic soil on old vines, but in very modern rosé and pet-nat styles.
Experience real Lisboeta life
The sheer number of visitors that come to take in Lisbon's loveliness can make its famed Alfama and Bario Alto neighborhoods feel like a well-worn circuit and, when the bachelor and bachelorette parties hit town come the weekend, a circus.
Instead, wind your way up the hill through Alfama's picture-postcard maze to gently gentrified Graça, where there are regular grocers and bakers, a vibrant street art scene and some excellent nightlife. It's leafy plaça are home to low-key bars with stunning views, too.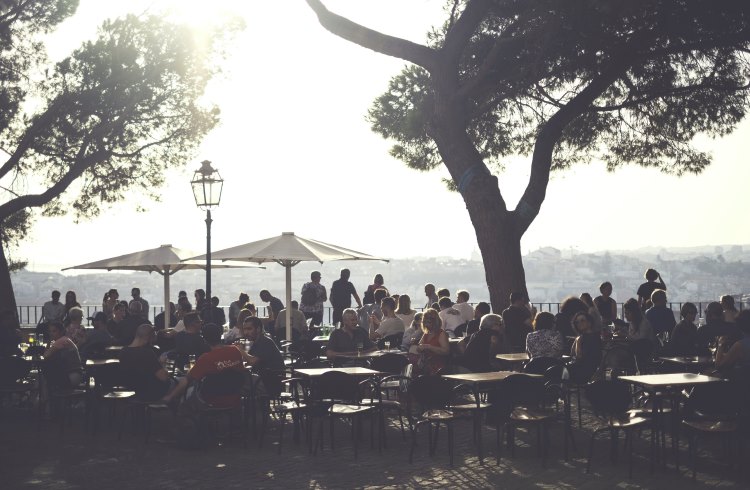 A terrace with a view in Graça. Image credit: Getty Images / Tinyevilhog
Likewise, if you're not in town to swill Sagres beer from plastic cups at 3am in Barrio Alto or Cais do Sodre's pink street (if you are, don't worry, it is great fun), the elegant streets up in Príncipe Real may be more your style. Rua da Escola Politécnica and the smaller lanes that intersect it are full of stylish little bars and restaurants. During the day, locals browse Modern Brazilian design shops and grab a bica (espresso) or a beer in one of the quiosques in leafy Parc de Príncipe before a lie-down in its lush botanic gardens, full of fragrant exotic trees.
Don't miss Portugal's heartland cities
Lisbon and Porto are sufficiently interesting and distinctive to easily occupy an entire trip. But if you can make time, the interior is home to some fascinating small cities.
I was lured by the well-preserved medieval plaça and tangled laneways of Guimarães, Portugal's first capital, but as a university town with an interesting art museum, I found it as vibrant and unstuffy as it is historic. For those exploring the north on public transport, it's included in Porto's urban train system. Similarly, riverfront Coimbra, in the center of the country, has photogenically steep streets, some of them dating back to the Moorish empire, and as the site of the country's oldest university, combines a distinct historical flavor with a youthful energy.
My favorite inland destination, though, is Évora. Deep in the heart of the wine country of the Alentejo, it offers a glimpse of Portugal at its most serenely rural: a patchwork of pastures, cork forests, olive groves and, naturally, vineyards. The cobbled old town center still possesses its original medieval walls, and within lay a ridiculous number of historic treasures: a looming Gothic cathedral, an uncanny Baroque bone chapel and a Corinthian-columned Roman temple, to name a few.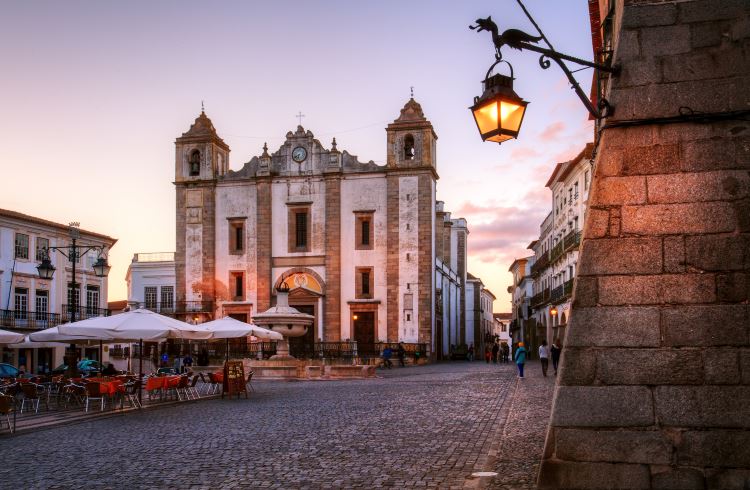 The old center of Évora. Image credit: Getty Images / joe daniel price
But it's the town's rustic slow food that the Portuguese come for, with a staggering number of restaurants to choose from, most serving up Alentejo staples such as pig trotters, slow-braised lamb, and bread and garlic soup, alongside the bold, sun-kissed wines of the region. Base yourself here and strike out each day for tastings and lunch at one of the many nearby wineries, or head off to Cromeleque dos Almendres, a group of spectacular ancient granite megaliths, 9.5mi (15km) west.
Getting around
The national train network, CP (Comboios de Portugal) is efficient, comfortable, and good value. A number of bus companies take over where the trains don't go (or provide a cheaper alternative if they do) and include Expressos and Rápidas and the longer distance Alta Qualidade services.
Car hire is also reasonably priced, and all the usual rental companies can be found in bigger towns, though renting from the airport is often easier.
The country's national carrier TAP has domestic routes but unless you're flying between Lisbon and Faro in the far south, it's far easier and more scenic to take the train or drive.
By: Donna Wheeler/ www.worldnomads.com