It's almost impossible to say what the best season is to explore New Zealand. Our little country is simply amazing year-round. Of course, each season has its advantages. And the New Zealand winter has many advantages. Have a look.
1. Winter is the cheapest season
If you want to spend the least amount of money on traveling through New Zealand, then you'll love winter. Campervan prices are based on supply and demand (and a few other factors) and fortunately for you as a winter fan, most tourists visit New Zealand in summer. This means that prices in winter drop significantly. Have a look at how low our campervan prices are in winter (June – August). Compare that to the rate in the busy summer season, meaning you can travel 5 to 7 times longer in winter for the same amount of money. You can save a lot of money by traveling in the winter season.
And the same goes for hostels… Their rates are low as well, making it easy and cheap to mix sleeping in a campervan with staying in a hostel occasionally. And you don't need to plan your trip like you sometimes need to do in summer. Just see where the road will take you and decide at the end of the day where you want to sleep that night. Easy as.
2. Fewer people around
As most tourists travel to New Zealand in summer (December to February), winter is a quiet time. It'll feel like you have the country to yourself. Campgrounds (also the free and budget campsites) will be nice and quiet. Just a few people around or no one at all. You don't need to plan or book ahead. This is the perfect time for the ultimate flexible road trip in the New Zealand winter.
The same goes for attractions, landmarks, and hikes… Few tourists around, so no one in your way when you want to take that perfect photo. Fewer people means more fun for you. And some of the attractions look better in winter anyway.
3. Outdoor fun at the ski areas
Don't think we need to explain this one. As a ski or snowboard fan, you know that winter is your favorite season.
And the New Zealand winter creates many places where you can enjoy the snow. See our blog post about skiing & snowboarding in New Zealand and the locations of all ski areas.
4. Celebrate Matariki: Maori New Year
Matariki is for many Māori the start of a new year. It's the Māori of stars we also know as the Pleiades. It rises in mid-winter, late May, or early June. Have a look at the Beginner's Guide to Finding Matariki to get the most out of this event.
Throughout New Zealand, there will be Matariki festivals and events taking place.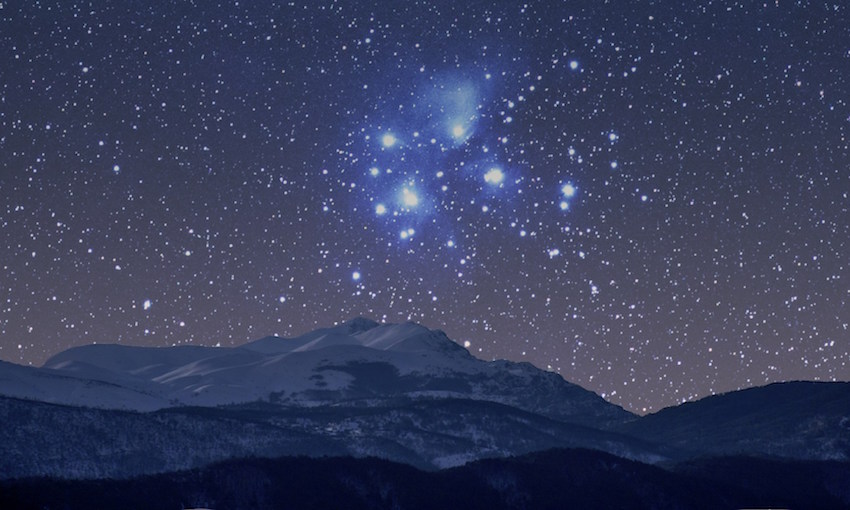 5. Crisp clear and sunny winter days
Don't be fooled by the words New Zealand winter. It isn't like the winters back home where the whole country is snowy and icy. In New Zealand, it's only in certain parts of the country where you'll experience snow. Have a look at the overview of the average temperatures in New Zealand.
On a beautiful winter day in New Zealand, you'll be able to experience some sunshine during the day and have a crisp, cool evening and night.
By: spaceshipsrentals.co.nz