This November marks the 20th anniversary of the release of Israel Kamakawiwo'ole's Facing Future album. He's best known for his stripped-back ukulele-based cover of 'Somewhere Over The Rainbow/What A Wonderful World', which is featured on the album. But in Hawaii he's a massive legend (10,000+ people came to his funeral in 1997), and this is the best selling album to have come from there.
His fame has been widespread yet sporadic since his death. It's rare that radio stations outside his home islands play much of his music (although I played at least five of his tracks on my student radio show back in the day, booya) so many have discovered it via adverts, film and TV. Often it's during a touching moment or a beach scene. Yet when people hear him they tend to love him.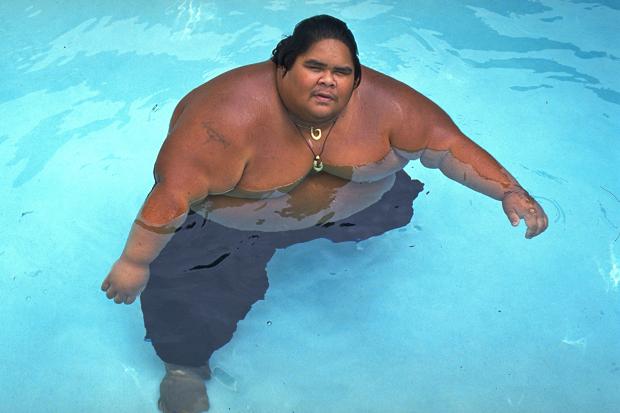 Without realising the date, I bought a book about the album (that I recommend checking out) recently and burned through it last week. Seeing the date, and knowing that few people know much about the man besides his birthplace and prodigious weight, I thought I'd put together a shortlist of things that might heighten your appreciation of this landmark release. Most of these facts are expanded upon in the book, so open up that tab, order the book, and read this while you wait for it to arrive. Listen to the music too:
1. Somewhere Over The Rainbow/What A Wonderful World was recorded at 4am after a night out in a bar.
It's 1988, Milan Bertosa is struggling to make a name for his Honolulu recording studio after moving from Chicago a year beforehand. A regular client calls him at 2:30am asking if they can come and record. The guy normally brings drunken girls he's picked up from a bar into the studio, convincing them he'll make them popstars. Milan never sees those girls again. The guy's a paying client so Milan tells him he has half an hour to get there, then half an hour when they get there.
A little over 30 minutes later he hears a car pull up outside, the biggest man he had ever seen walks in the door carrying a little ukulele. Firstly, they had to call security to go and fetch a metal chair that the 500lb man could sit down on. Then Milan went through the motions of setting some mics up. He couldn't quite get rid of the breathing (that you hear near the beginning of the song) but it was late so he told Iz to go for a take. Playing the aforementioned medley and 'White Sandy Beach of Hawai'i', he reminded Milan precisely why he'd got into this business. To capture moments like this.
This man wasn't just playing a song, he was singing. Really singing. Hawaiin acts had regularly recorded hape haoles, english songs in a hawaiin style, but this wasn't some tourist pleasing ditty. To borrow one of the most irksome X-Factor quotes ever, he made it his own. The way he sang the words, the inspired relaxation underpinning the recording, the dual delivery of hope and desperation chiming with the confused identity of his own island.
At the end of the session, Milan gave Israel a tape and kept one to himself. He'd dig it out occasionally to impress dates, having no idea that five years later it would be one of the most prominent tracks on the most popular album in Hawaiin music.
2. Iz didn't know he was recording most of 'Hawai'i 78 Introduction'.
The album opens and closes with a version of a 1976 song that his old band frequently performed, 'Hawai'i '78'. There's some interesting background on it here. It's a track that looks at how the modern world has impacted their culture and land, wondering what the ancestors of the people would think about it. The closing version on Facing Future is his take on the whole song, but the opening track is more interesting when looking at this particular album (I think).
At the time of recording the album Israel was physically enormous, definitely well over 30 stone and possibly over 40 (he was allegedy about 700-1000lbs at his biggest, depending on who you wish to believe). His health was a problem. There were some days when he couldn't sing for particularly long periods of time, others where he'd be halfway to the studio and decide against it, and a few when he wouldn't go at all.
Every morning someone from his label would do their work, then go and see him in the afternoon to take him to the studio if he was well enough. The rest of his backing band were always on call. Knowing that time wouldn't always be on their side the producer had tapes set up to roll from the moment that Israel arrived in the car park in order to capture every last moment from their sessions. Not just music, but outtakes, jokes, comments, observations and whatever else happened.
One day during recording he was given a letter that his brother had written before dying a few years ago. That night he sat in the studio and chatted very openly with his producer about his parents, family, and the death of his brother for about 40 minutes. Israel forgot about the chat soon afterwards but the producer kept the recording and worked away on it.
He cut out certain bits of that late night talk and turned them into short soliloquies. He added synths, faraway horns, light percussion, strings and replaced the verses of Hawai'i '78 with Israel's deeply personal words. The producer played it for him at 1am after a recording session up in the mountains and moved the big guy to a shaking mess of tears.
3. The Hawaiin chant at the beginning of the album means "The life of the land is perpetuated in righteousness"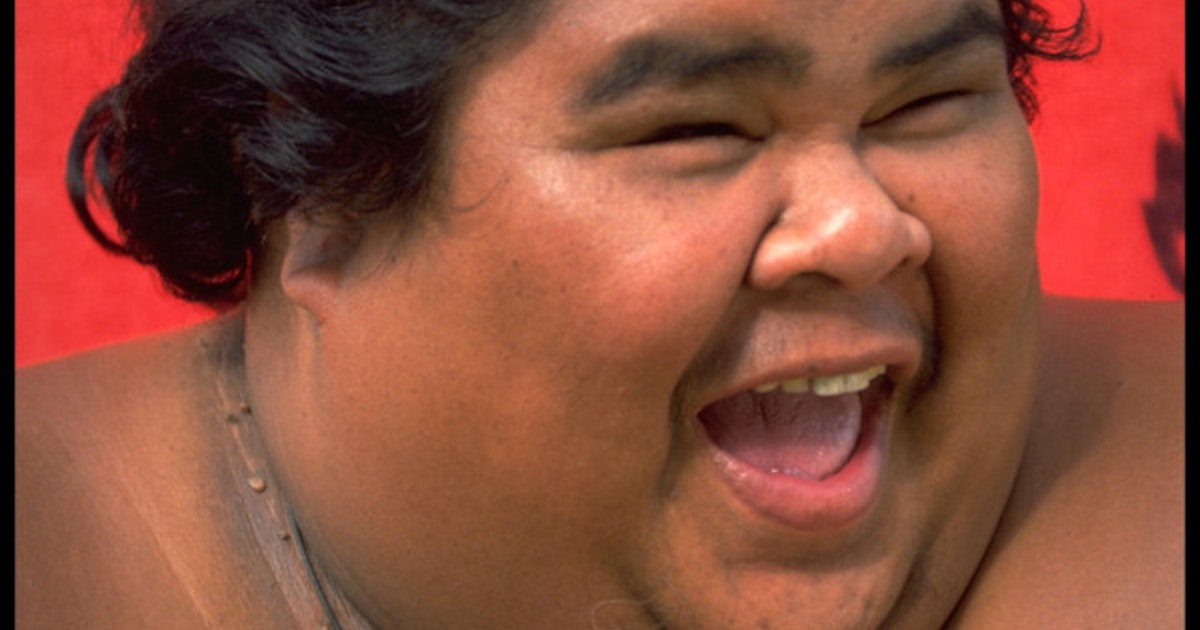 About 60% of the album is in Hawaiin, so there are a number of translations and stories that we could go with. But we thought we'd go with this little one from the album's opening track (see the point above). But where does it come from? The saying "Ua Mau ke Ea o ka 'Āina i ka Pono" is the motto of the state of Hawaii, its translation is above. "Perpetuated in righteousness" is the most badass part of a state motto that I've ever heard.
4. The man who wrote 'White Sandy Beach of Hawai'i' was actually from Vietnam and nobody knew who he was.
Willie Dann was a mystery. His song had been a staple of Hawaiin musicians sets for many years, and Israel's old band had even recorded it in 1991. But there was nothing on file saying who Willie Dann actually was. He hadn't written any other songs that they could find, there was no address for him. As a result, his royalties were kept to one side for many years in case he should show up.
In 2005, 12 years after the album was released, the record company got a call from a Vietnamese guy called Duc Huy claiming he had written the song and that Willie Dann was a stage name. He'd married in Waikiki and wrote the song after a walk along the beach with his wife. He was now on his way to LA after breaking up with said wife and was looking to start a new life, and thought he'd pop by to see if that song he'd written the last time he was here was worth anything.
He was handed a crisp cheque for about $50,000, and now receives royalties in Vietnam (the LA thing didn't work out) every three months.
5. Iz rarely let anyone see him without a top on, but that's how he appeared on the album cover.
You think you're unsure about getting your beer gut, love handles, or bingo wings out? Imagine how this guy must have felt. Despite it being a traditional source of pride to be a large guy in Hawaii, kids still laughed at him and people stared when he walked by. So why was he okay to strip off in an extremely public fashion?
After the original studio sessions for the album, it didn't feel finished. They felt they could get a better performance out of him if he was in an environment that he was more comfortable in. They took him to a studio in Palehua high up in the Wai'anae mountains, that sat looking out on the shore where Israel had spent significant portions of his youth.
While there, they also shot the cover photo and some accompanying promotional pictures. The intimate recording atmosphere, combined with his trust of the producer meant he was more open to new ideas and agreed to partake in the iconic shot. It signified his desire to leave behind a lot of negative aspects of his past (drug abuse, disagreements with his old band, his growing weight) and look to a brighter tomorrow.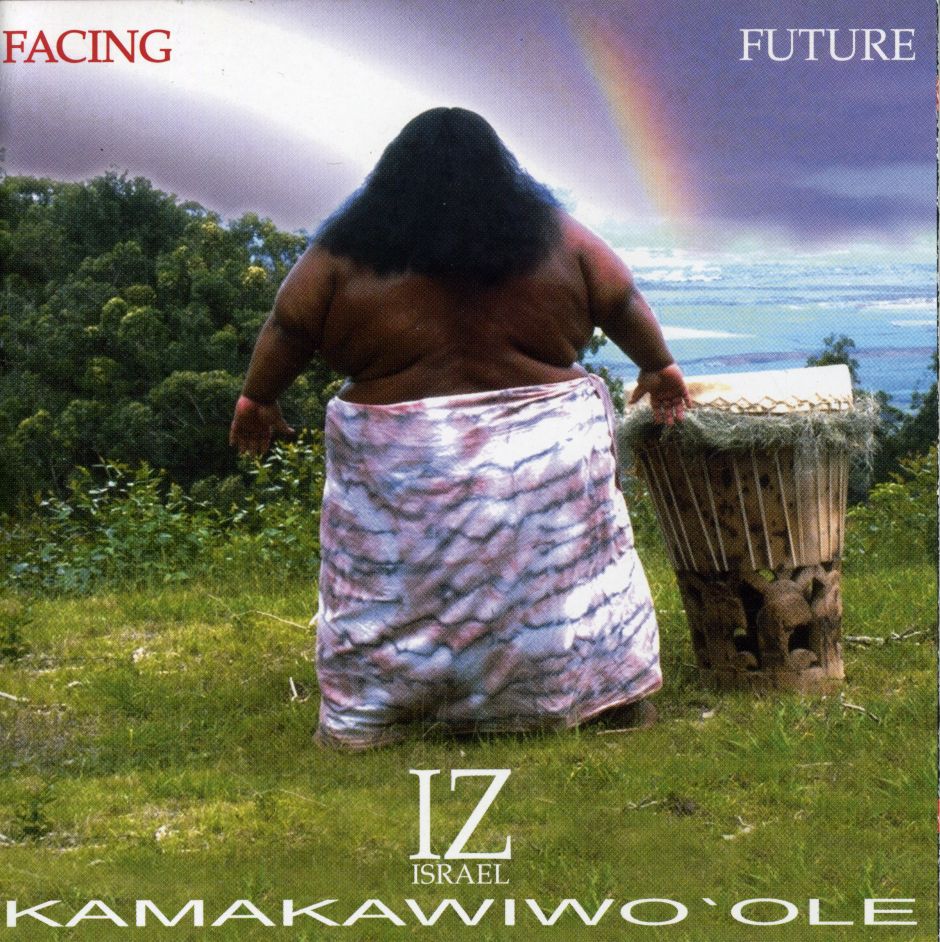 Hope you found some of this interesting. As I said earlier, If you'd like to find more then Dan Kois' book on the album is a fascinating, insightful read. Most of the above is covered in greater detail in the book. It's also relatively small, so there's no need to be scared of it if you don't read that much.
Honourary mention for one of my favourite songs off the album, 'Henehene Kou 'Aka', meaning "merry is your laughter". It's a cheeky song from the streets designed to flirt with women. You could say it's their equivalent of shouting "get your tits out love!" but that would just be crude. Anyway, it's a fun one and it goes like this:
By: supajam.com