Remind yourself of Switzerland's natural beauty at these gorgeous locations
Getting back to nature has never felt more important than right now. Luckily, it's never too difficult in Switzerland, thanks to an abundance of natural wonders spread all around the country. Whether you're after waterfalls, mountains, hiking paths, biking trails, or simply some beautiful scenery and fresh air to enjoy on a casual stroll, you won't have to look too far to find it.
To give you some inspiration, here are five of our top picks for where you can soak up the great outdoors and treat yourself to some natural rejuvenation, courtesy of Mother Nature.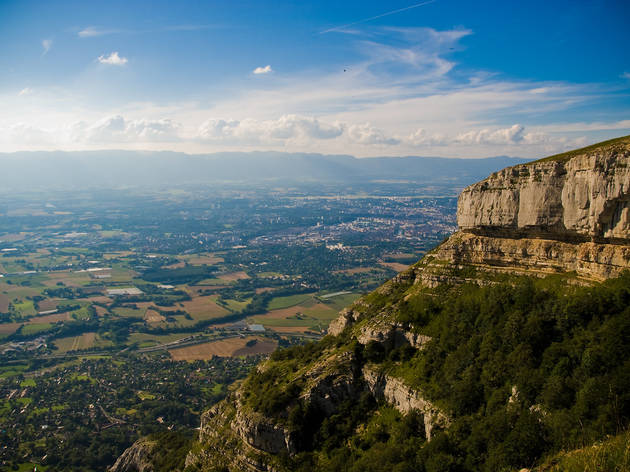 Le Salève
Known as Geneva's local mountain, the Salève is actually just over the border in France. But the Genevois are justified in staking their claim, as this natural haven is just 20 minutes by bus from the city center. From the cable car at Veyrier it's a short ride up to 1,379m, where you can gape at the city and lake sprawled far below. A number of hiking paths meander over the mountain, including one which leads through the woods to an open meadow – the perfect spot for a picnic or snooze in the sun with a view of Mont Blanc. The mountain is popular with bikers and paragliders, while the less adventurous can enjoy the several restaurants and cafés dotted around the hill.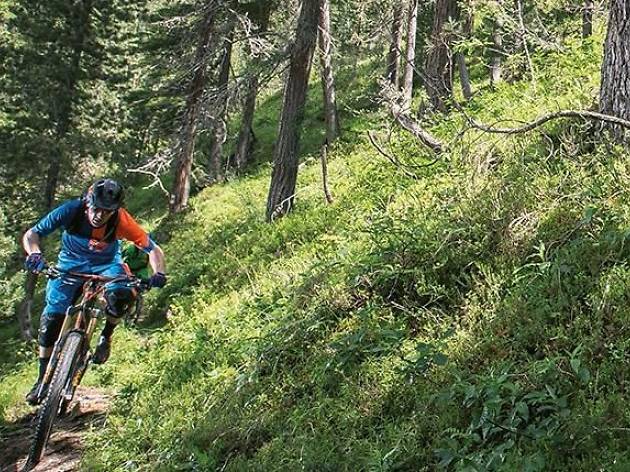 Alp Trail Davos
This epic 45km mountain bike route is the longest of its kind in Switzerland and regarded as one of the world's best bike trails. The route starts near Davos and runs from Jakobshorn via Sertig Dörfli to Davos Monstein, then up to Filisur. The whole trail is packed with amazing views along the way, but particular highlights include the descent from Jakobshorn into Sertig, the climb from Sertig to Äbirügg, the trail from Rinerhorn to Monstein and Jenisberg, and the final leg along the River Landwasser from Wiesen to Filisur. And if you don't fancy the whole 45km, we won't judge you. Simply dip into the route wherever you fancy and enjoy as much (or as little) of it as you feel like – there's bound to be incredible scenery wherever you choose.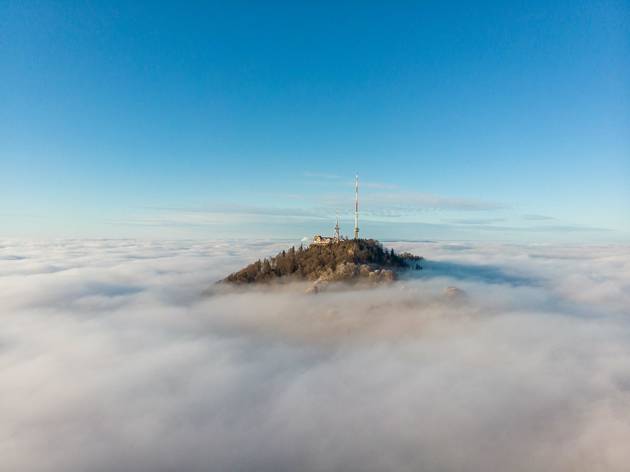 Uetliberg
Hike up to the observation tower on Uetliberg for perfect, panoramic views of Zurich in all its spring glory at 868 meters above sea level – you might even get a glimpse of the Alps if the weather plays ball. The Planet Trail ridge walk leads you all the way to the Felsenegg, where you can take the cable car down to Adliswil, but if you prefer to head straight back to town there are various hiking trails down the hill, which are also great for mountain biking if that's your thing.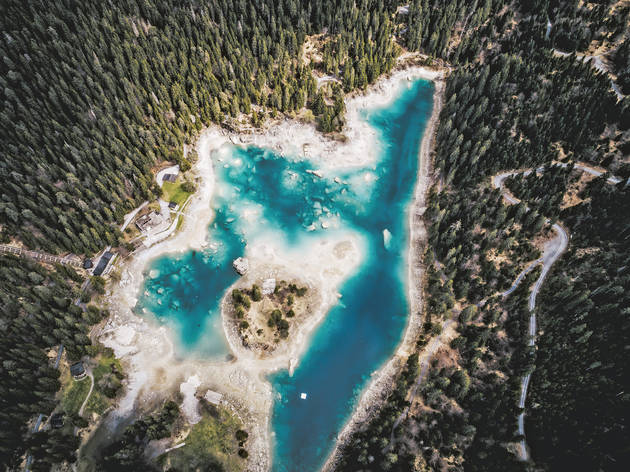 Lake Cauma
Surrounded by thick forest on three sides in the Graubünden, near Flims, the beautiful turquoise waters of this wonderful wild swimming spot are known for their thoroughly pleasant 17-20°C temperature. Soak up the sun on the beach, lunch at the restaurant, have a game of volleyball, explore the waters by swimming or pedalo, or try stand-up paddleboarding, finishing on the lake's central, wooded island for ultimate tranquillity. No wonder its Romansh name translates as 'lake siesta'.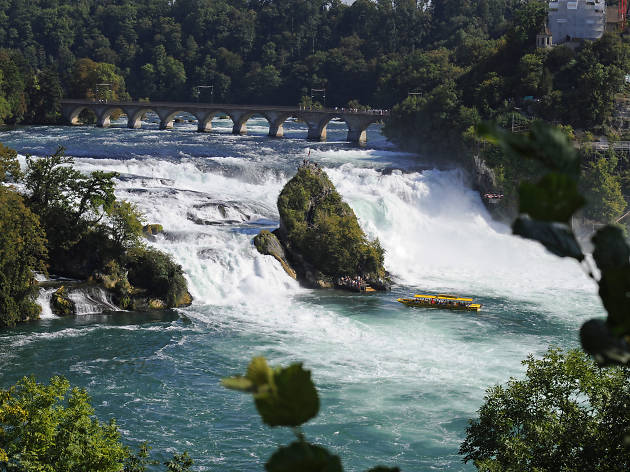 Rhine Falls
As one of the largest and most powerful waterfalls in Europe, the spectacular Rhine Falls provide a dramatic and beautiful setting for strolling, picnicking, running, and just gazing. There are various scenic spots spread all around this mighty sight, but Neuhausen is Rheinfall's northern banks are a good bet if you're after picnic tables, a fire pit, or a playground. If it looks a little busy at your chosen locale, you shouldn't ever have to walk too far to find a quieter spot.
By: Time Out