There are so many beautiful towns in the Netherlands, but it's easy to get wrapped up in that city life. Here are seven stunning options for you to check out while escaping from the hustle and bustle of Amsterdam.
Whether you're a tourist or just living in the Netherlands, we are always on the lookout for some beautiful Dutch towns in the Netherlands to visit. If you're new here and are after something that isn't just Amsterdam, Amsterdam, Amsterdam, then you're in luck. There are plenty of other beautiful places to go and this is why I deliberately left Amsterdam off the list this time around (sorry Amsterdam).
Giethoorn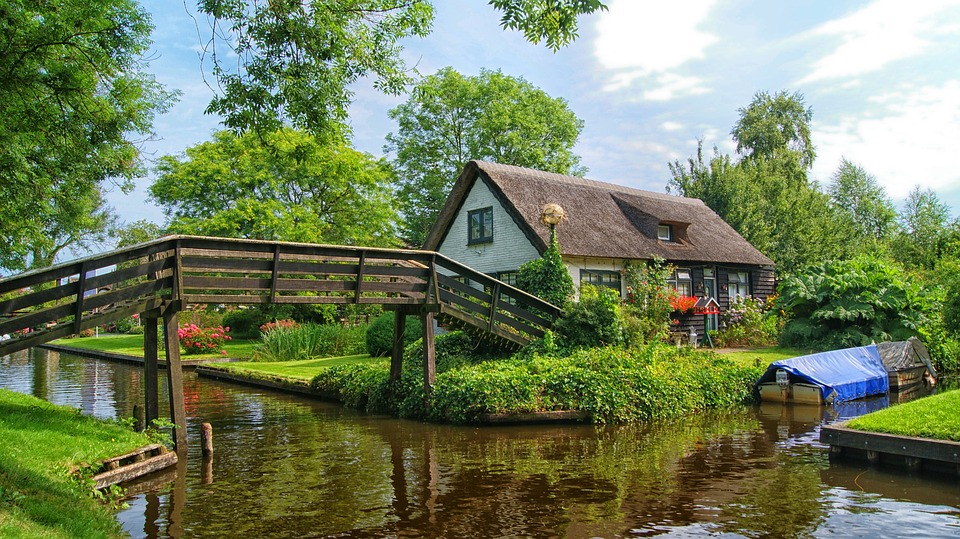 Giethoorn is known as "the Venice of the Netherlands", due to its beauty, the large concentration of canals and everybody boating. The place itself is literally postcard-perfect, with everything incredibly clean, the lawns of people's houses perfectly trimmed and all the houses matching.
The only issue is in the summer months the place is heaving! Like, really. Giethoorn is especially popular for Chinese tourists and other tour group agencies, so if you're looking to hire your own private boat, do it well in advance!
So, what can I do in Giethoorn? There are a few things to do in this tiny place. One of these is of course boating (private boat or tour boat). You can also walk around the area on foot. There is also a few little museums around.
Zutphen
Zutphen, on the Berkel and IJssel rivers, is one of the oldest cities in the Netherlands and has one of the best-preserved medieval town centres in northwestern Europe. Nicknamed the Torenstad because of its large, historic buildings and variety of towers that form the city's skyline, this Hanzestad has a rich and storied history going back to the days of the Romans 1,700 years ago.
Amersfoort
Amersfoort is one of my personal favourites. The whole place is incredibly picturesque and drenched in history. The iconic 'koppelpoort', which was built in 1425 dominates most pictures and especially looks good at night. However, there is a lot more to Amersfoort than just this.
Zierikzee
Zierikzee is a small port town with a dynamic, storied history and a few legends. There are 568 national monuments in and around the city centre, which places Zierikzee in the top ten Dutch cities with the greatest number of monuments. It is the most historically preserved town in the province of Zeeland.
Texel
The serene island of Texel has had a rich, dynamic and turbulent history, which includes a brush with the American Revolution and the location of WWII's last battlefield. Now it's a paradise for hikers, cyclists, horseback riders, artists and sheep.
Delft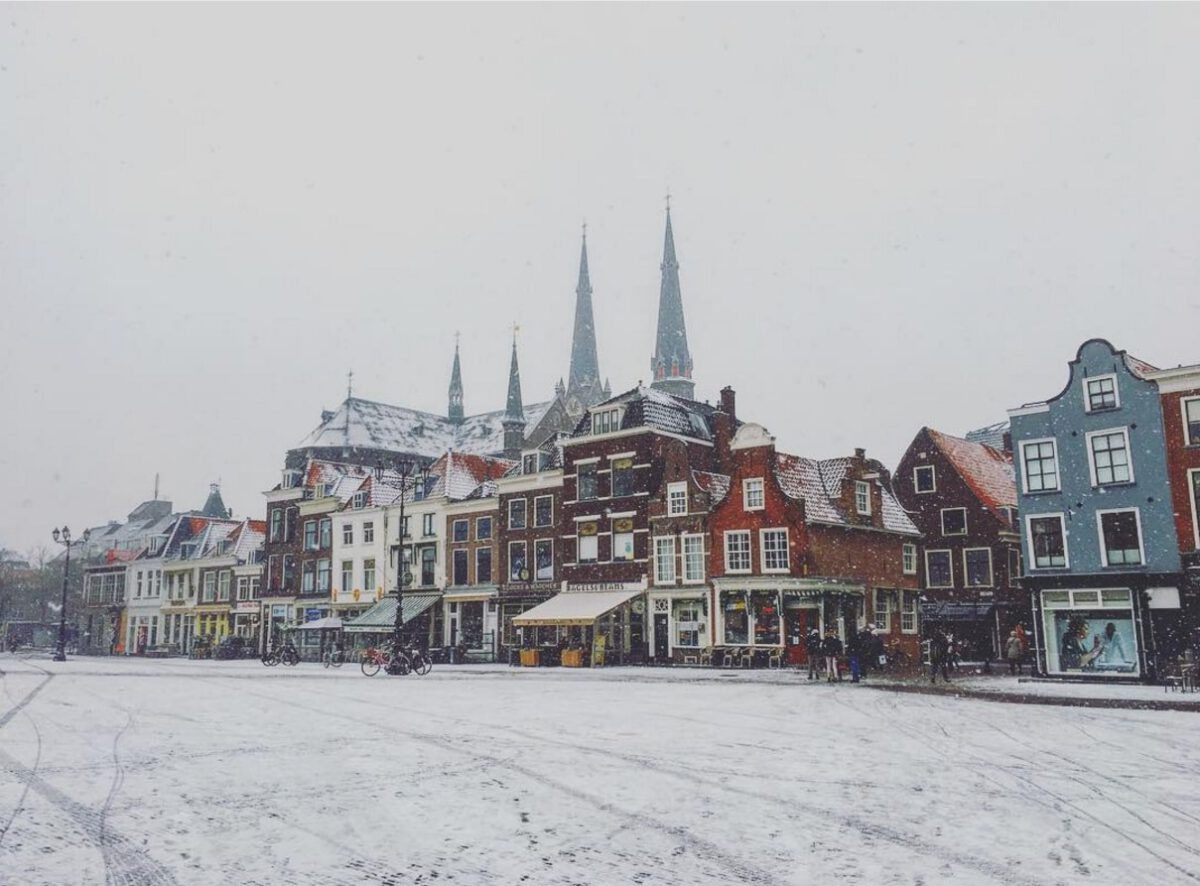 Delft is a beautiful little Dutch town located between Rotterdam and Den Haag. It's your typical Dutch town, with beautiful architecture and lots of little independent cafes and shops. It's the perfect place if you want to spend the afternoon somewhere truly Dutch and sit on the terrace with a coffee or beer. Or… if it's too cold and it's snowing, then just walking around is more than sufficient, it's beautifully coated in snow.
Bunschoten-Spakenburg
Are you eager to venture off the beaten track? And to explore less touristy destinations? Consider visiting Bunschoten-Spakenburg, two neighbouring towns with a buzzing history and culture. Never heard of them? Here's your chance!
Spakenburg is the most famous fishing village along the southern area of the former Zuider Zee, which is now broken up into two big lakes, Ijsselmeer and Markenmeer. Next door is Bunschoten, a farming village with a rich history and culture that dates to pre-history. The two villages prospered, added residents and grew closer toward each other. They merged in 1965 to become Bunschoten-Spakenburg.
Haarlem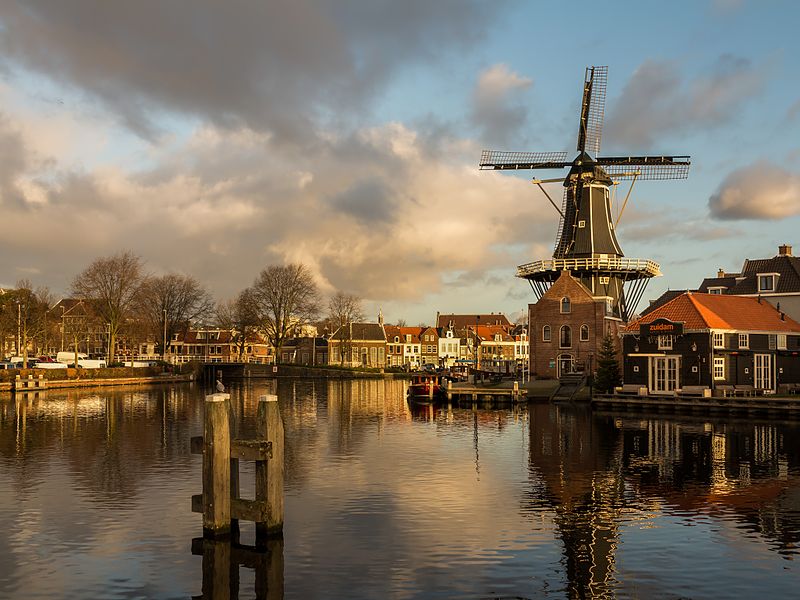 Haarlem is located close to Amsterdam and is always recommended for people who aren't keen on the hustle and bustle of Amsterdam but still want to see the canals and Dutch architecture.
It's the perfect place to walk around if you're after great architecture, windmills, shops and all things Dutch. My favourite time to go is at Christmas — they have a giant tree in the market square and lots of lights. It's so festive!
Gorinchem
Gorinchem is Netherland's largest fortified city located along the Waal river, an extension of the Rhine, in the province of South Holland. This historic town together with the village of Woudrichem, Loevestein Castle and Fort Vuren form the Vestingdriehoek (The Fortress Triangle). The threesome was a critical part of the Old and the New Dutch Water Lines that defended Holland for centuries from invaders.
Valkenburg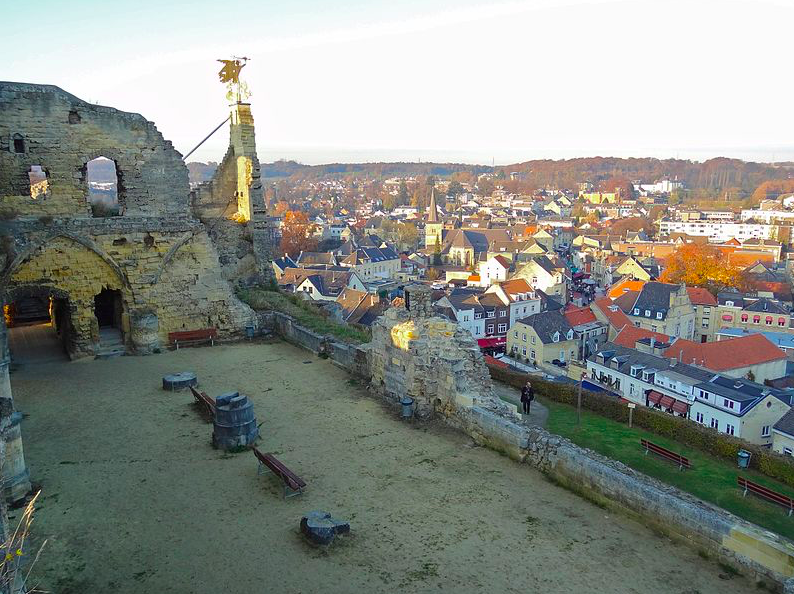 Valkenburg in Limburg is a place rich in history. It's home to Valkenburg castle, which offers beautiful ruins that you can go and explore. Walking around the centre, in general, is also beautiful. It's definitely one of those forgotten places to visit and I highly recommend you go!
Willemstad
Exploring Willemstad is quick and easy. There is no shopping district. You can walk leisurely through the streets lined with attractive homes. Some of the entrances to the front doors are over little wooden bridges crossing a narrow channel of water. There is a choice of more restaurants with outdoor terraces under a row of trees in the middle of a divided main street. A walk on the town's rampart takes about 45 minutes.
Along the way, you encounter several historic remnants such as a military gunpowder house built by Napoleon when the French occupied the town in the early 1800s. He liked the fortified town so much that he stockpiled gunpowder there. No fear, it's empty now, but the building remains.
Leiden
Not only is the place great in every way, because of its small quaint streets and lots of canals, but it's also the home of DutchReview! Trying not to be biased here, but Leiden is actually a beautiful place. It has the most canals in the Netherlands, after Amsterdam. It's also home to a variety of great museums (which beat Amsterdam any day!)
Maastricht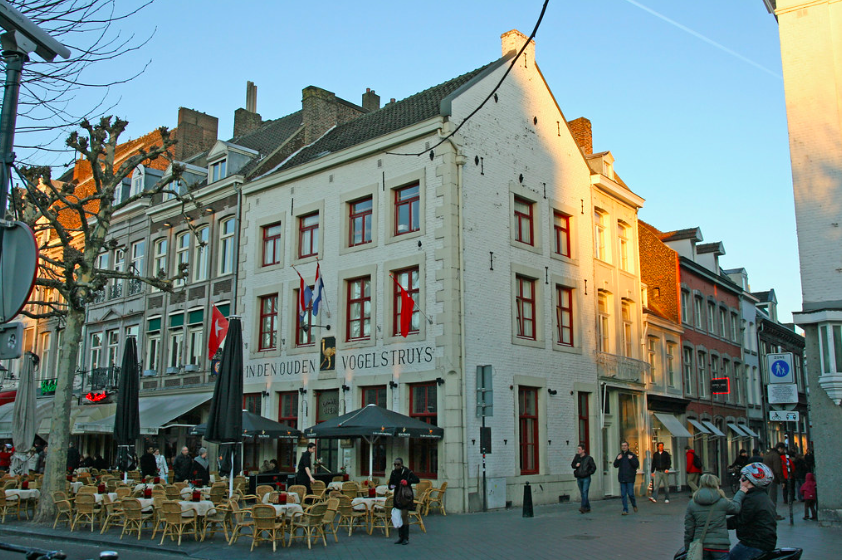 Maastricht is often forgotten, seeing as it is so far away from the capital. It shouldn't be though! Maastricht is a beautiful place, with lots of medieval-era architecture and plenty to do. It's especially popular with students and is so close to Belgium and Germany, that it's the perfect place to go if you're wanting to just hop over the border and try somewhere new.
's-Hertogenbosch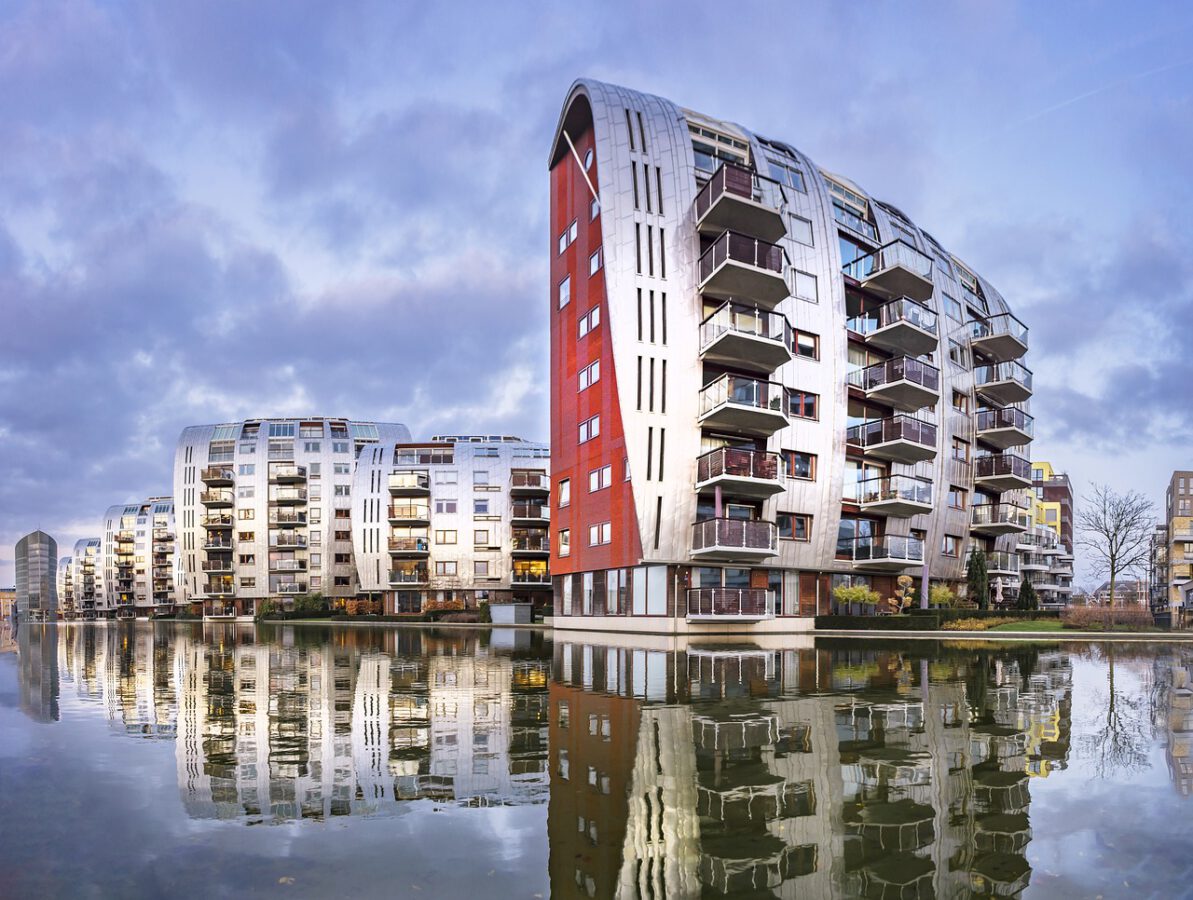 I absolutely love 's-Hertogenbosch AKA Den Bosch! You'll find this beautiful place in Noord Brabant. The city is a mix of old and typically medieval architecture, canals, a beautiful cathedral and also very modern and trendy architecture.
It's also the home to the bulb houses, which have sat there since the 1980s. It definitely was the hub for innovative architecture! As you can see, Den Bosch has it all.
Naarden
Naarden is a small town that is found close to Amsterdam. The town is pretty well known, due to those popular done pictures showing the shape of the town. From above you can see the place is shaped like a star, as the whole town is surrounded by moats.
It looks this way because historically, it was part of the Defence Line of Amsterdam. It makes this fortified town even more beautiful than it was already.
Hoorn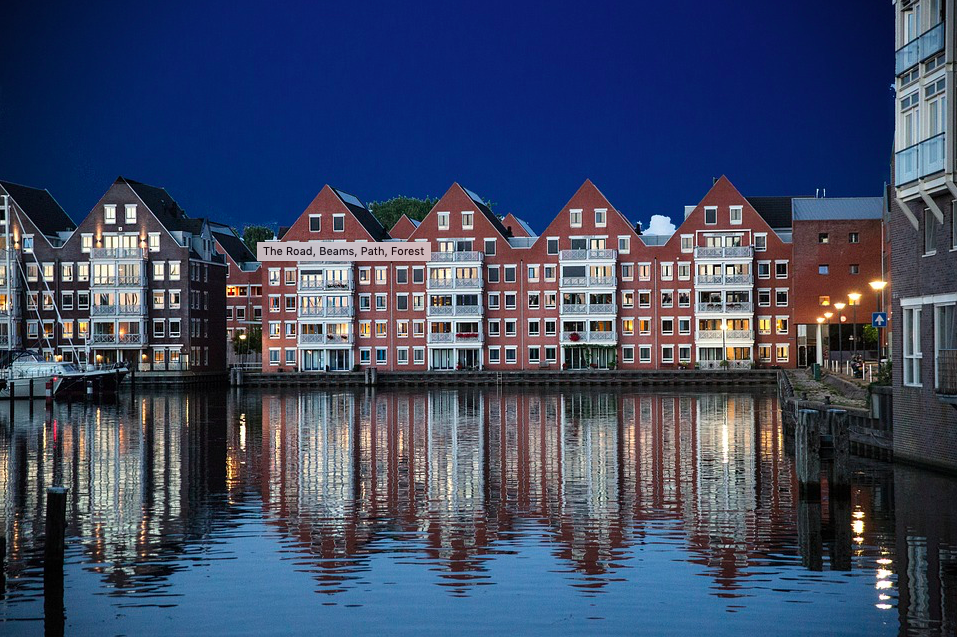 The beautiful little town of Hoorn is located in Noord-Holland, near Ijsselmeer lake. Not only is it picturesque, but it's close to a lake, sand dunes and the countryside, what more could you want? Because of this, it's popular to go to Hoorn and the surrounding areas for water sport activities. In general it's just a great place in an equally as good location.
Utrecht
Utrecht is a beautiful and typically Dutch city and is often forgotten (Amsterdam and Rotterdam seem to rule the roost). It's definitely underrated, to say the least. The city is surrounded by typical Dutch architecture, canals and "the Dom tower", which is a church tower that can literally be seen from all corners of the city. It's becoming increasingly popular with tourists and expats — so go there before it gets too busy.
Roermond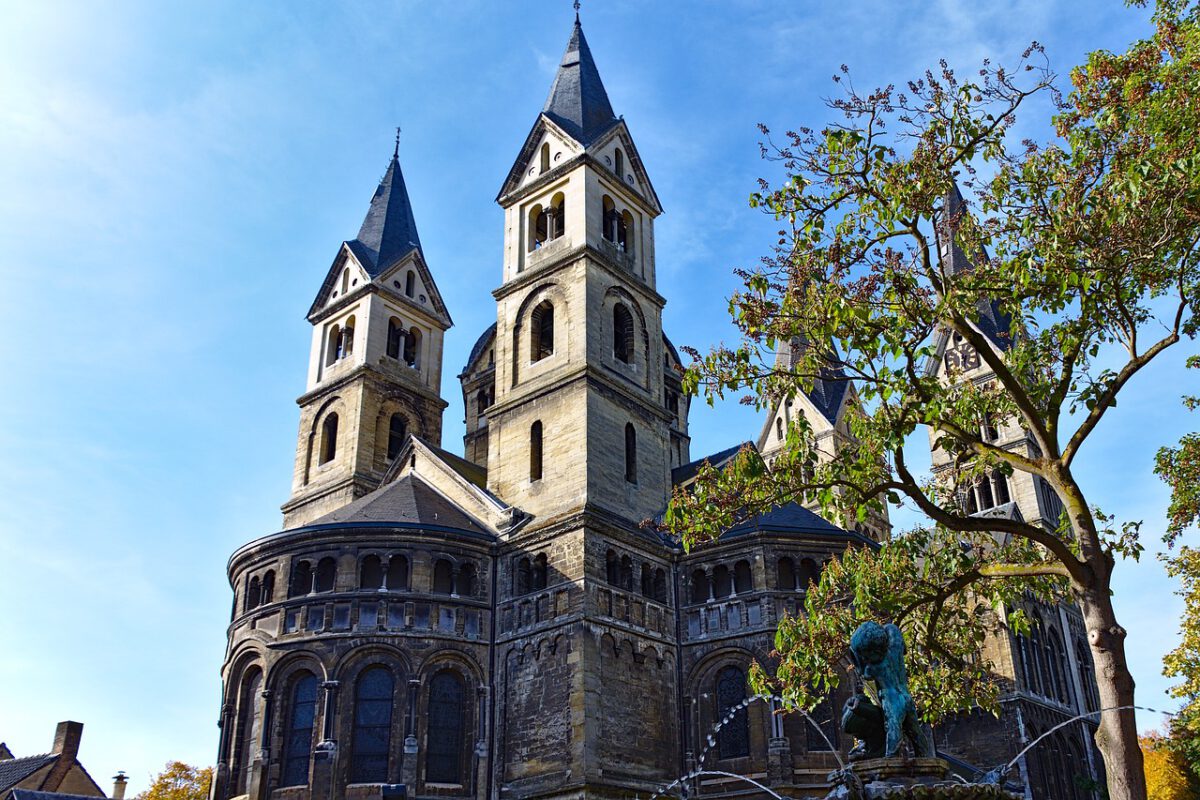 Roermond is a town in Limburg, located very close to both Germany and Belgium. So it's the perfect place to go if you're visiting from outside of the Netherlands, or if you're looking to try somewhere new afterwards. The town is located on the lower Roer at the east bank of the Meuse river, so it's a beautiful destination to visit for the day.
The Hague
Ah, The Hague! An immensely popular place to be for internationals, both to live, work and visit. Once you've gone there, you can see why. The Hague is a hub for innovation, business (as a whole) and multiculturalism. It's both modern and historical, so it's a great mix. The Hague is home to the government and the International Court of Justice, so it's a pretty big deal here in the Netherlands. If you haven't been before, now is the time to go!
Veere
The small town of Veere (pop. 1,650) has a rich history. Located in the province of Zeeland, it is unique for its strong kinship to Scotland. No other European town played a more important economic role for Scotland than Veere once did in the 16th and 17th centuries.
Alkmaar
You may have heard of Alkmaar because of the Alkmaar cheese market, a hugely popular and traditional market. But Alkmaar isn't just great because of all of the cheese (yet that is definitely a big bonus). Alkmaar has a historical city centre and is filled to the brim with things to do.
So there you have it, 21 beautiful Dutch towns in the Netherlands that you must go and visit! See, it's not always all about Amsterdam.
By: dutchreview.com