An Invitation to Visit the Alps
Last month I was faced with a dilemma; my boyfriend and I were invited to visit the Alps and hike one of the greatest but most challenging hikes in Europe, Tour du Mont Blanc, and I was terrified to go. To be honest, I enjoy hiking and have even completed some challenging treks like Machu Picchu in Peru, Wilson's Promentary in Australia, and Joffre Lakes in Canada, but hiking through the Swiss Alps, that intimidated me. I mean it's the Alps – some of the highest mountains ranges in the world, and I just wasn't sure if I had it in me, physically or mentally, but Ben was begging me to go.
In the end, I agreed for two main reasons:
I suffer from a serious case of FOMO (Fear Of Missing Out), and I worried if I didn't go, I would be missing an incredible experience
And because relationships are all about compromise, especially when you travel together.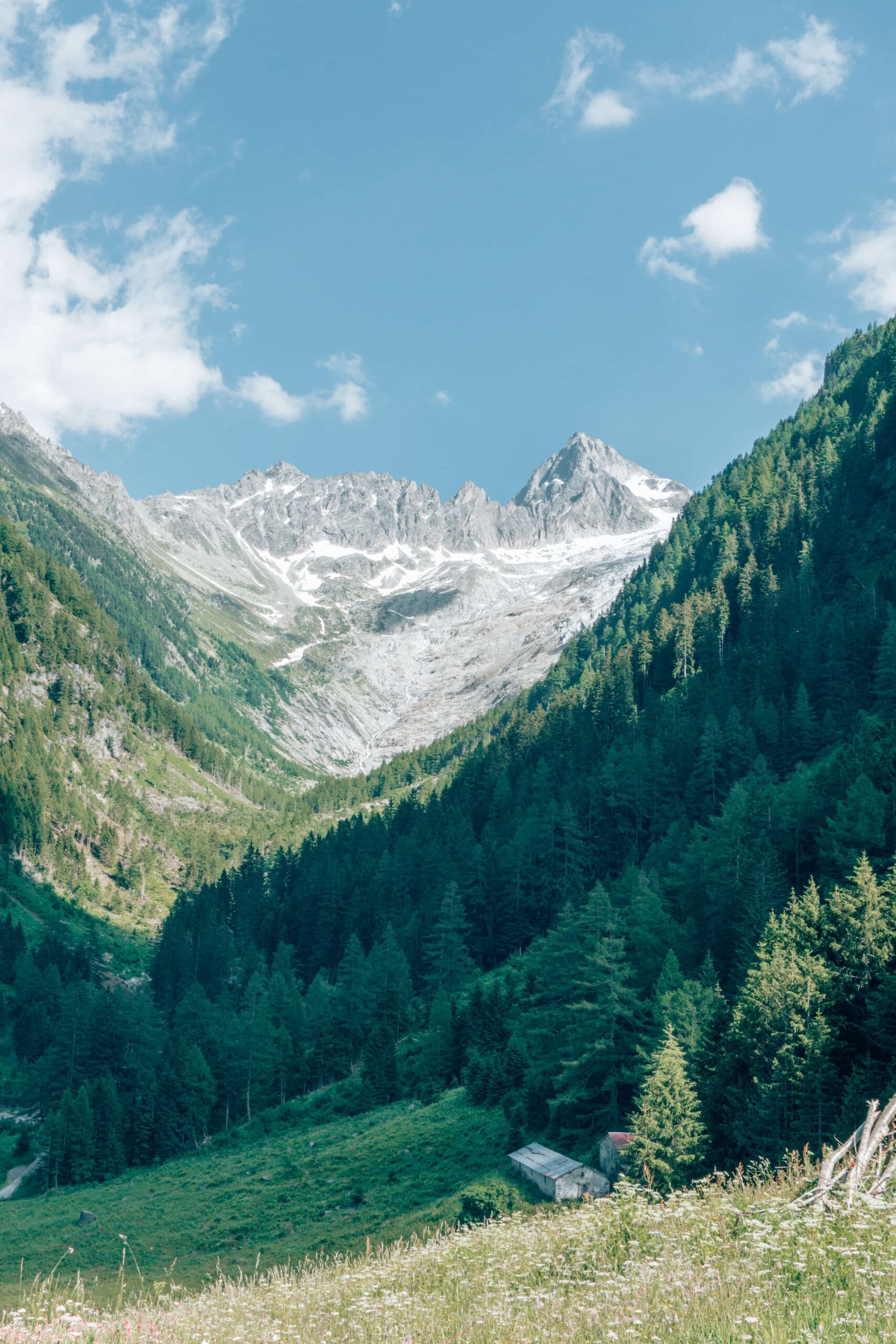 Hut-to-hut Hiking in Switzerland
Additionally, I was intrigued by the idea of hut-to-hut hiking. Up till this point in my life, I have only ever done day-hikes, or camping-hikes, where you have to bring all your food, clothes and camping supplies (tent, stove, sleeping bags, etc). But for this trek, we hiked from one guest house to the next, which gave us a warm place to sleep, hot showers, and supplied us with delicious meals to fuel us for the next day.
As for lunch, I was shocked that we came across random huts or small towns in the middle of the mountains that served hot dishes for all the hikers passing by. To be honest, it was the beer and tasty Swiss food at the end of the day that kept me motivated to push onwards. Traditional fondue, raclette, or vegetable soup with wildflowers and cheese; whatever was waiting for us on the other end, I never felt guilty eating it after trekking for 7-9 hours of the day.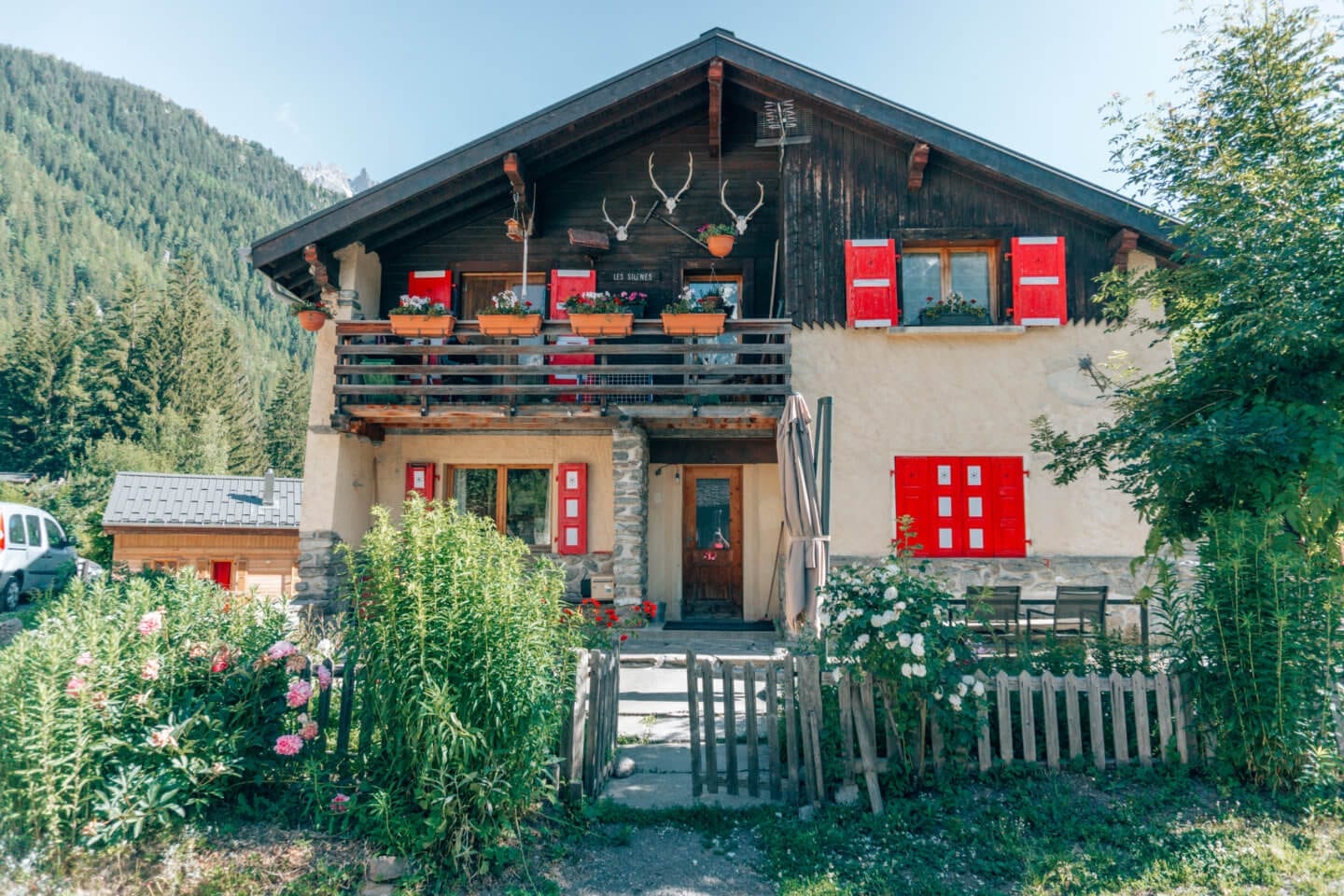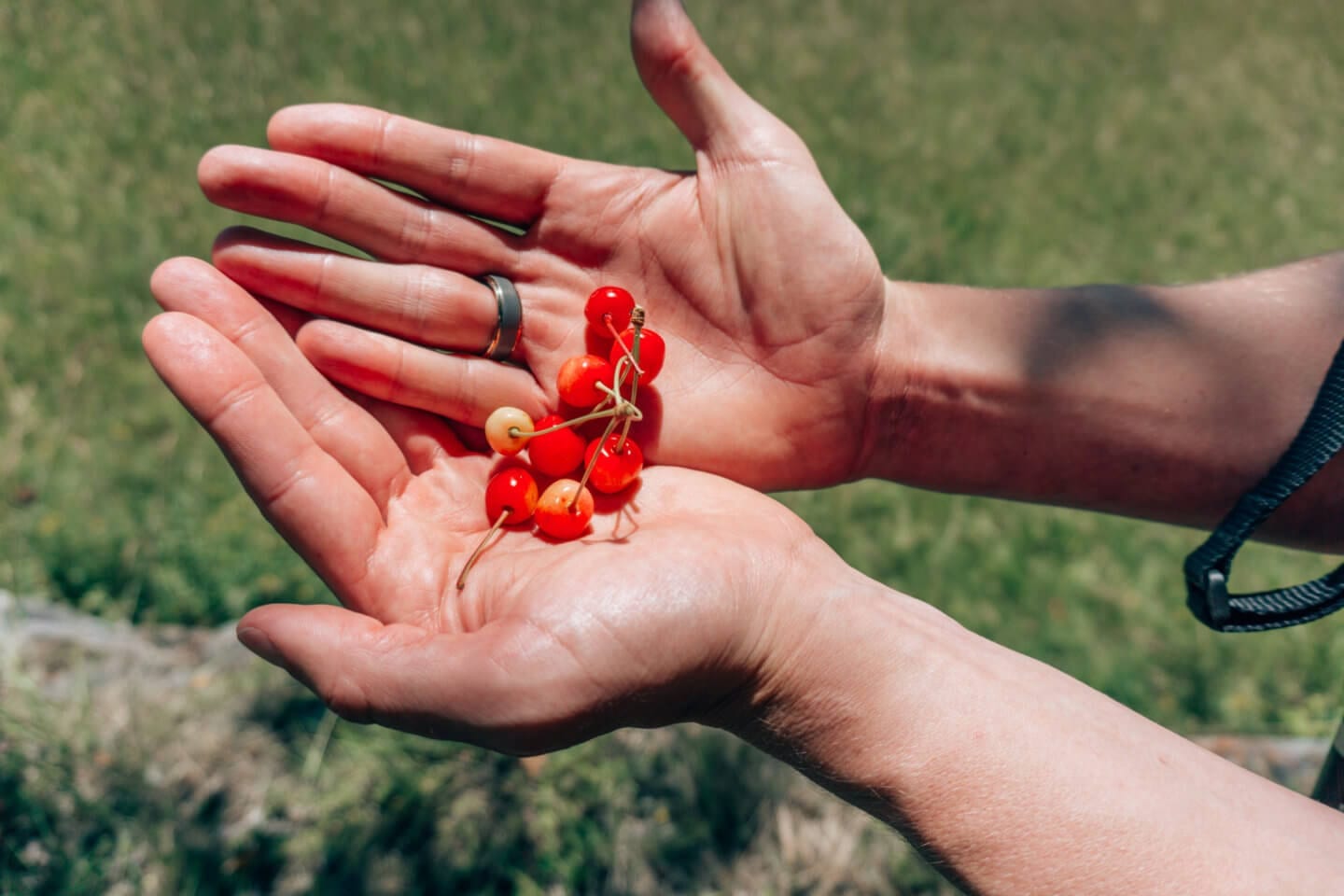 Our Days in the Alps
Since we didn't have to bring camping gear or food, all we carried with us were small backpacks filled with water, clothes and other personal items for the four days. This was definitely a luxury since our days were long and hot. During our hikes we shared stories, picked wildflowers, and snacked on cherries we found on trees along our trail. I am not sure if it was the dramatic mountain views or the actual hike that took our breath away, but either way, we were constantly in awe of our surroundings. Each corner revealed a new waterfall, glacier, or a small tucked away town that made our jaws drop. In the mornings we were woken by the sound of cowbells in the distance, and we ended our days admiring the sunsets that painted the skies pink and purple and made the snowcapped mountains glow.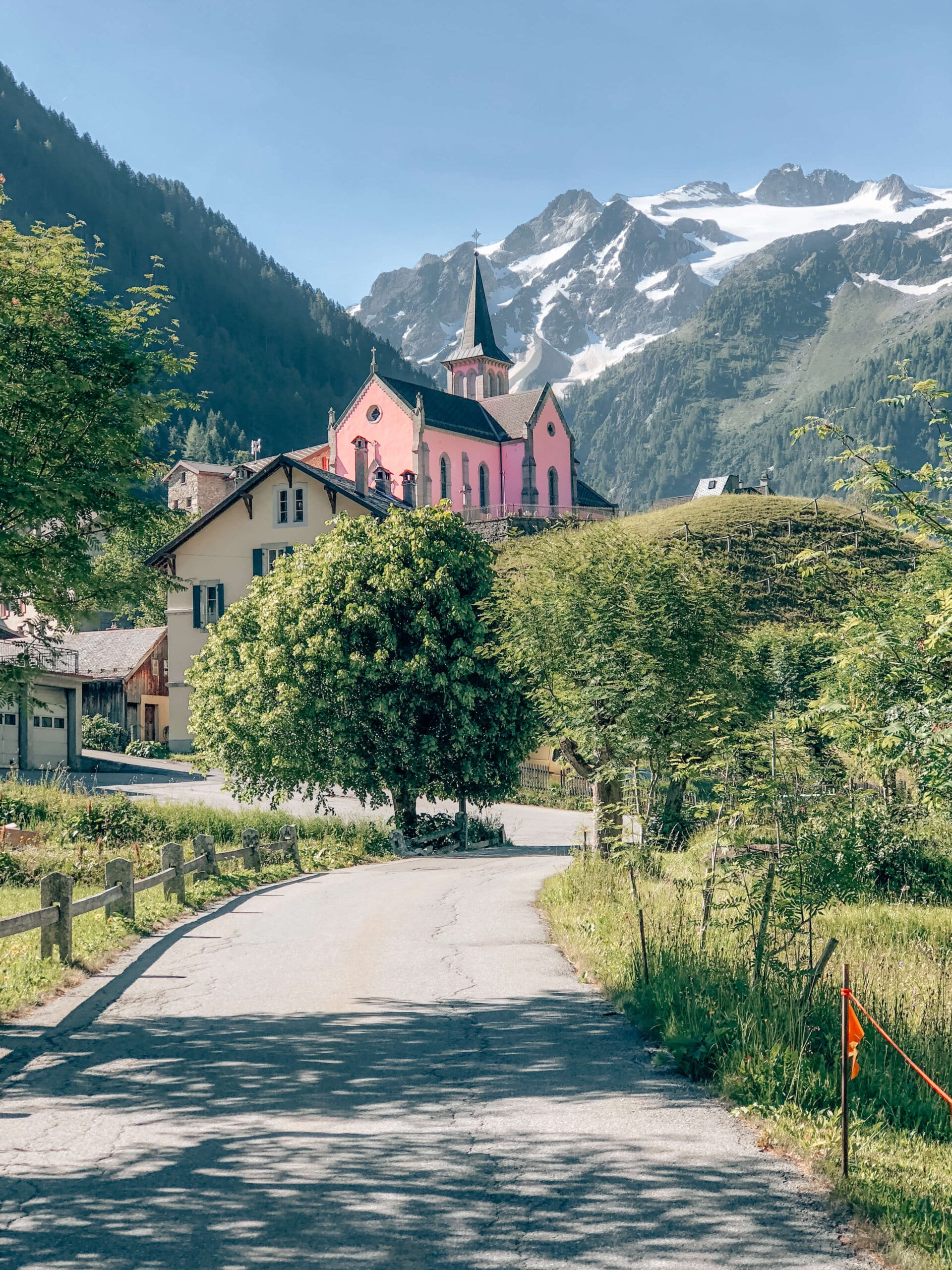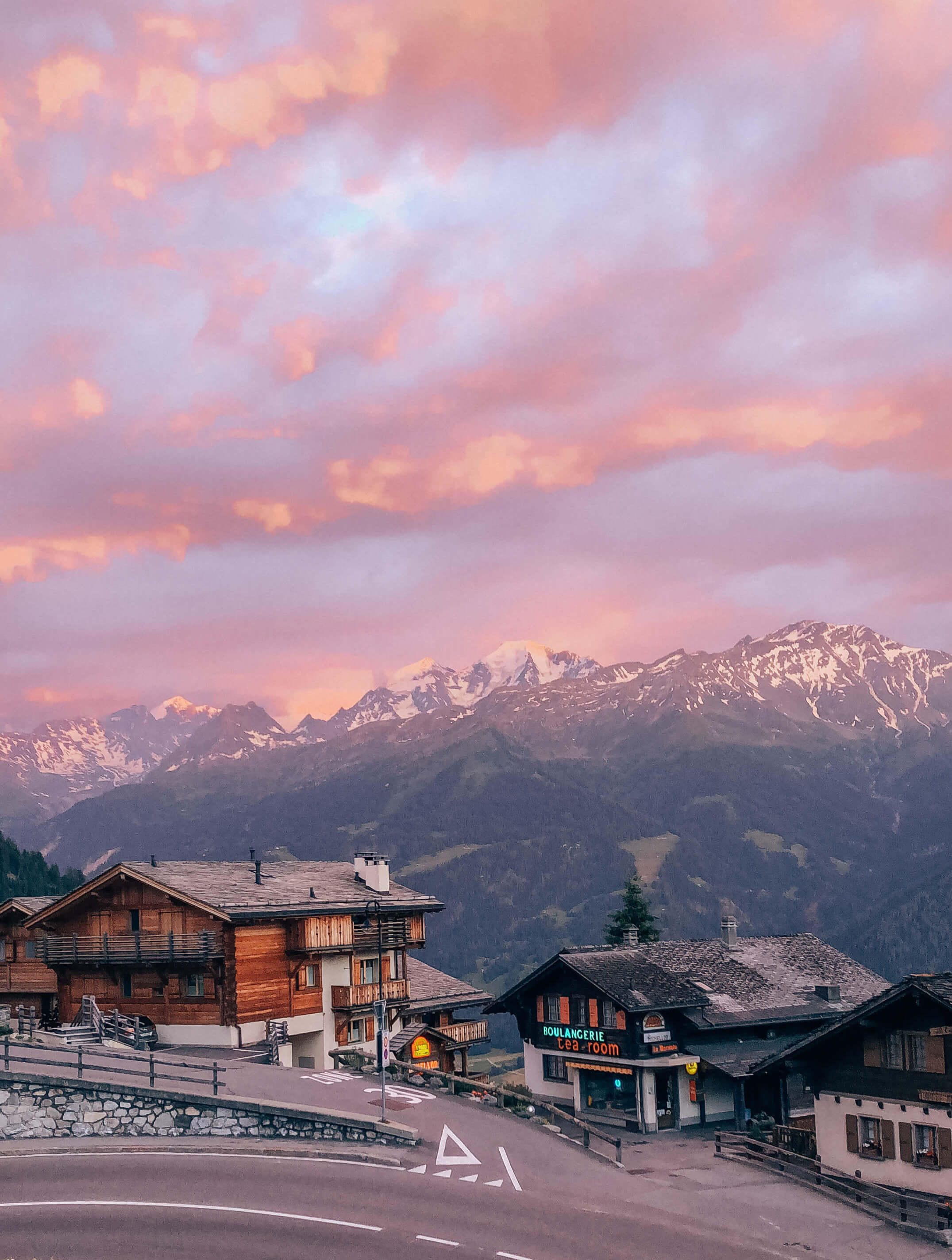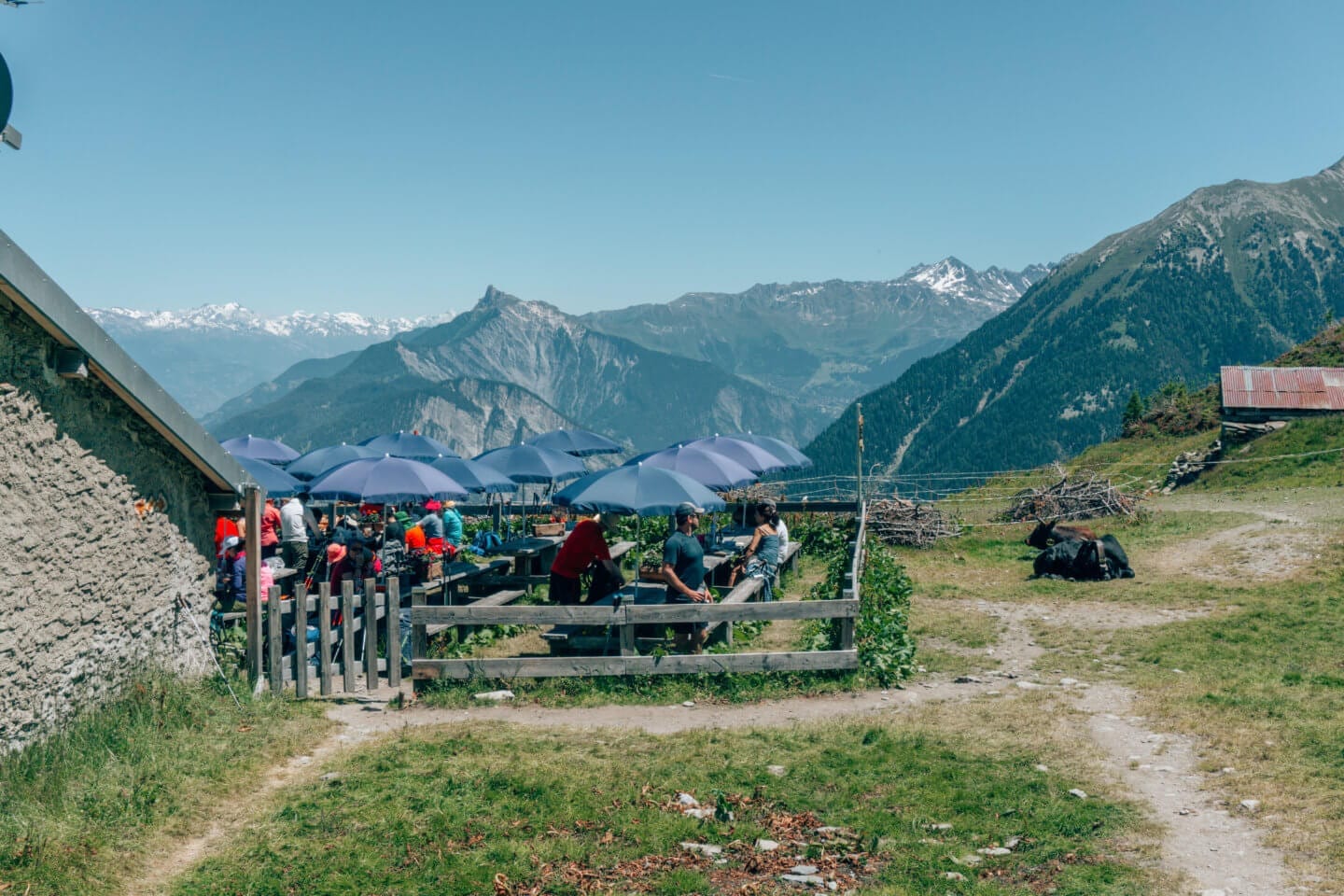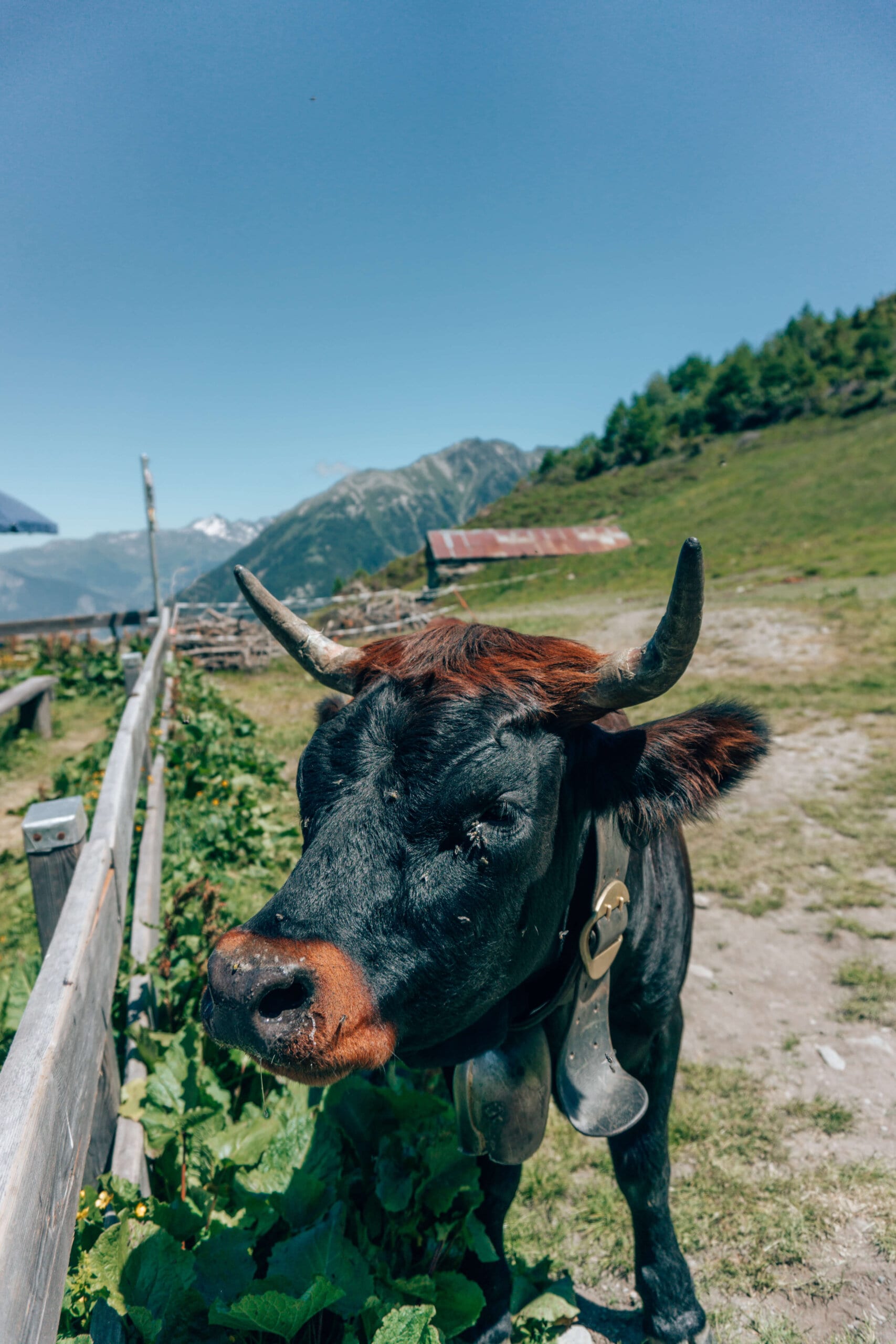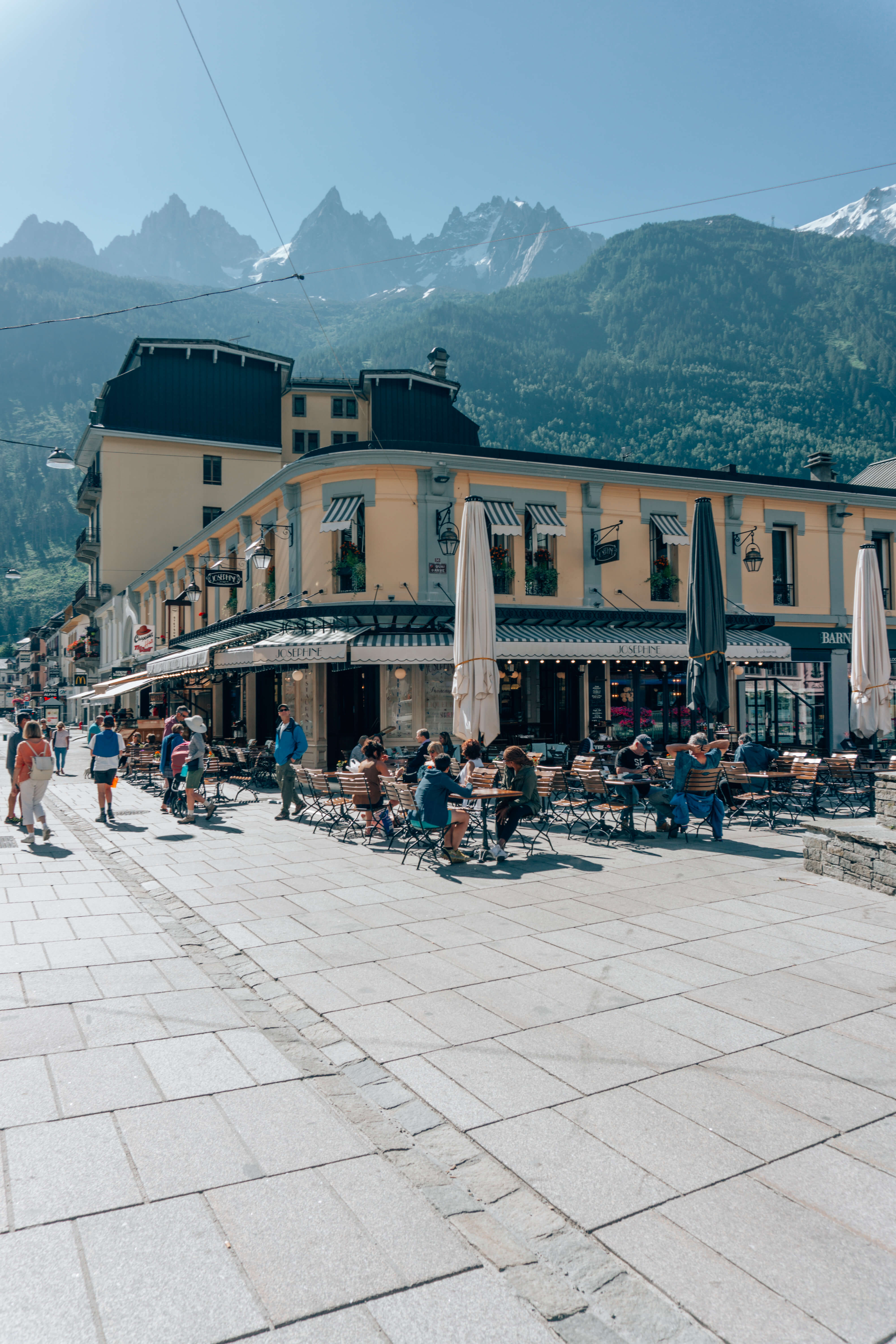 Tour du Mont Blanc
Now to say this trip pushed me outside my comfort zone is the understatement of the year! Our hike took us from Chamonix, France through the Alps into Trient, Champex-Lac, and then ending in Verbier, Switzerland. In the end, our tour was a total distance of 56kms in 4 days. The fact that my little legs took me from one country into another still astounds me! Of course, this hike came at the cost of my body feeling so sore and tired that I almost wanted to give up and call it quits after day one, but my stubbornness forced me not to give up!
In all fairness, what we did on day one is what people typically do in two days. It was a 24km distance with a thousand metre climb up the mountain, and then another thousand metre descent, which was extremely hard on our knees. Although my photos don't show it, we used those 'cool' hiking poles for the entire length of our hike to eliminate some of the weight and impact on our legs. I've never used hiking poles, but for the steep inclines and declines on this trail, they were necessary. Regardless, four days later, we finished our hike hobbling, but felt such a sense of pride from our accomplishment, that it was all worth it.
After finishing our hike in Verbier, Switzerland we took the train back to Chamonix, France where we had stored our larger luggage during our hike. We rested in town for another night and then caught a flight to Malta for some well-earned rest and relaxation. Overall, I loved that our hike on the Tour du Mont Blanc allowed us to experience the Alps in such an authentic way. No glitz or glamour, just true, raw Switzerland.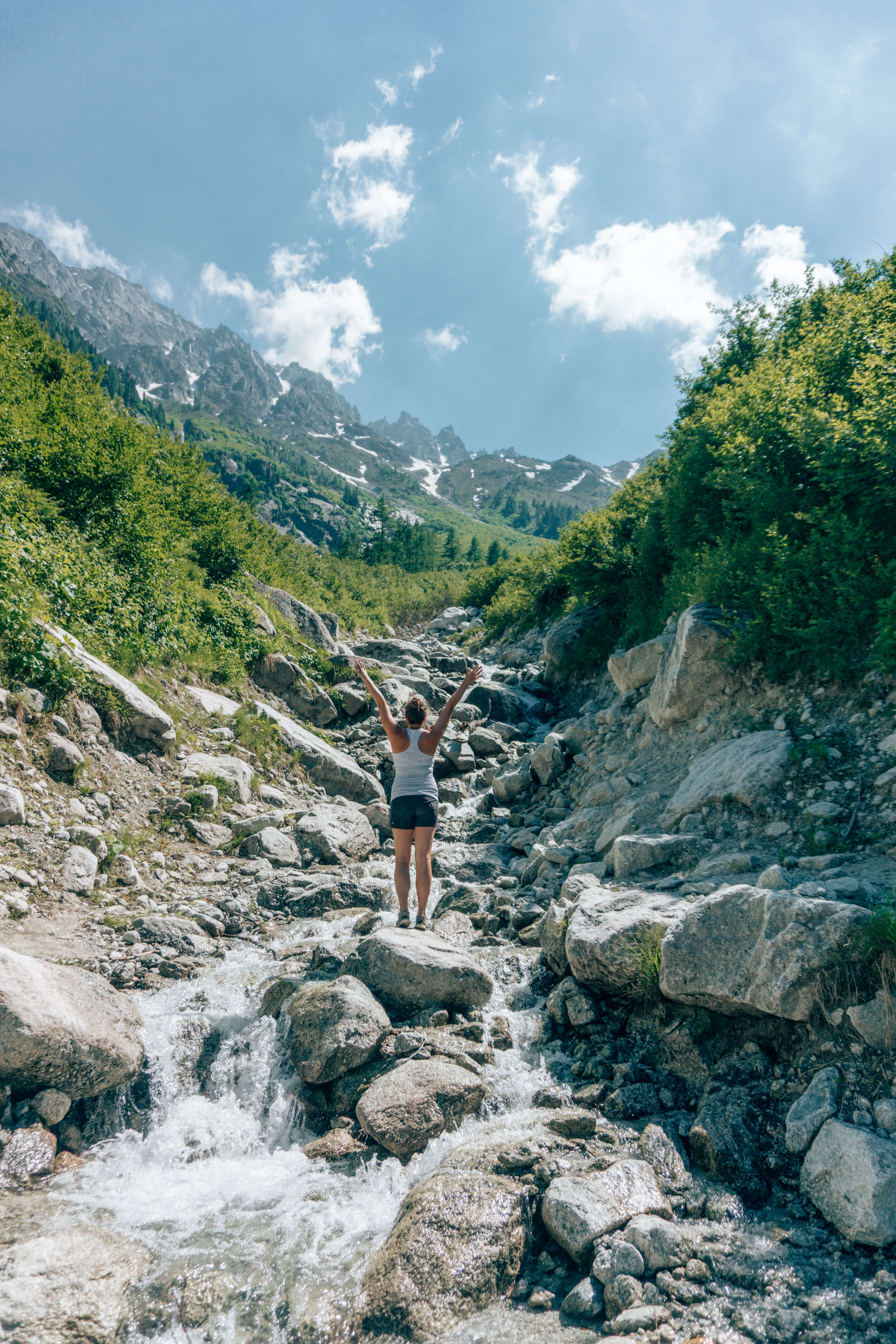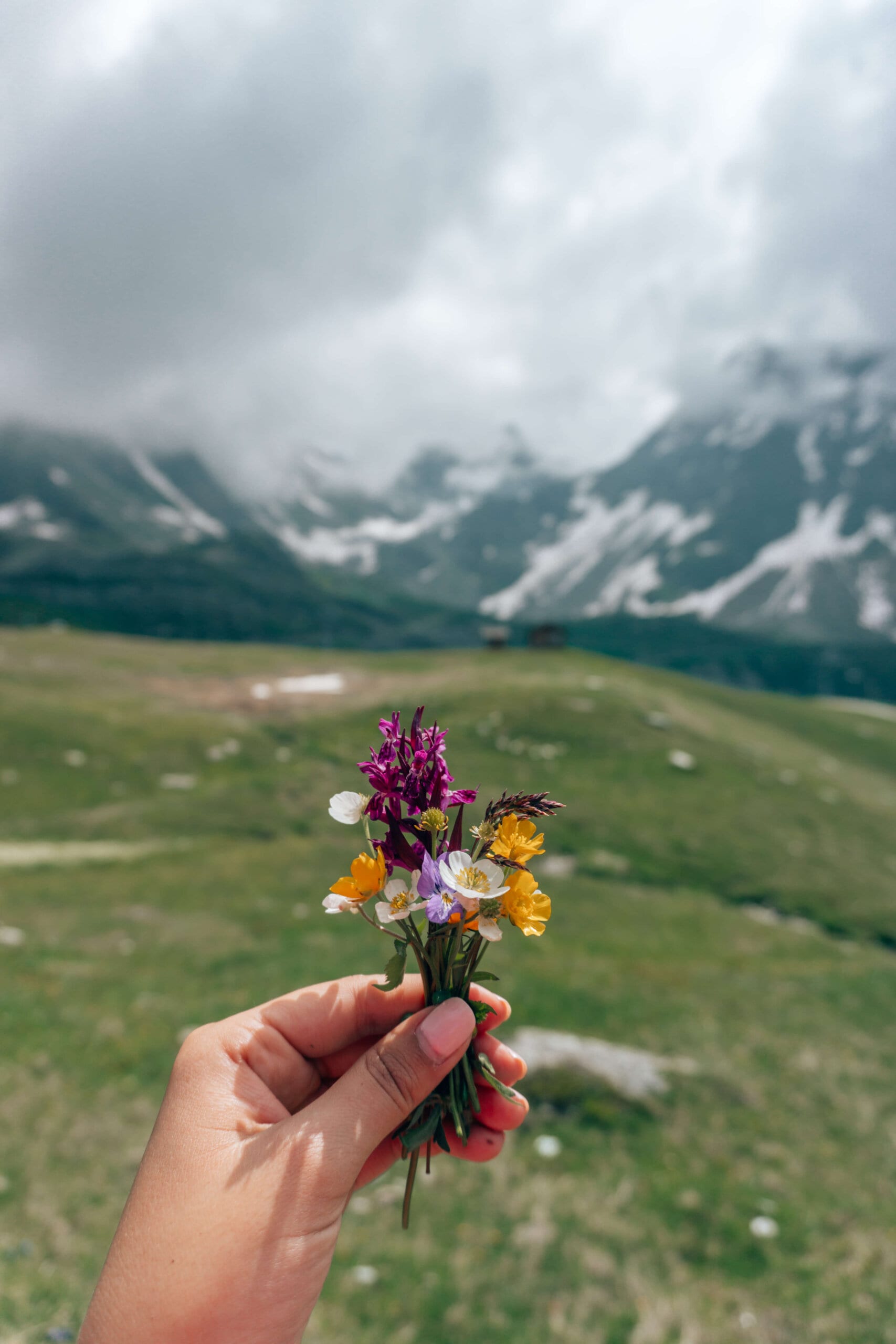 Our Trusty Hiking Guide
Ben and I were so fortunate to hike with our friend BJ, who organized our entire trip and was super familiar with the trails. Honestly, I don't think I would have said yes if it weren't for him. He is currently working on an epic hiking website that will share our hiking itinerary and many more, so I will link it on here once he has launched it. Because BJ was so kind to map out our journey and was pretty much our guide, I didn't want to write this post as a step-by-step 'how to do it blog'. Tour du Mont Blanc is a very technical hike, and if you are interested in doing it, you should buy a recent guidebook or feel free to contact my friend BJ here.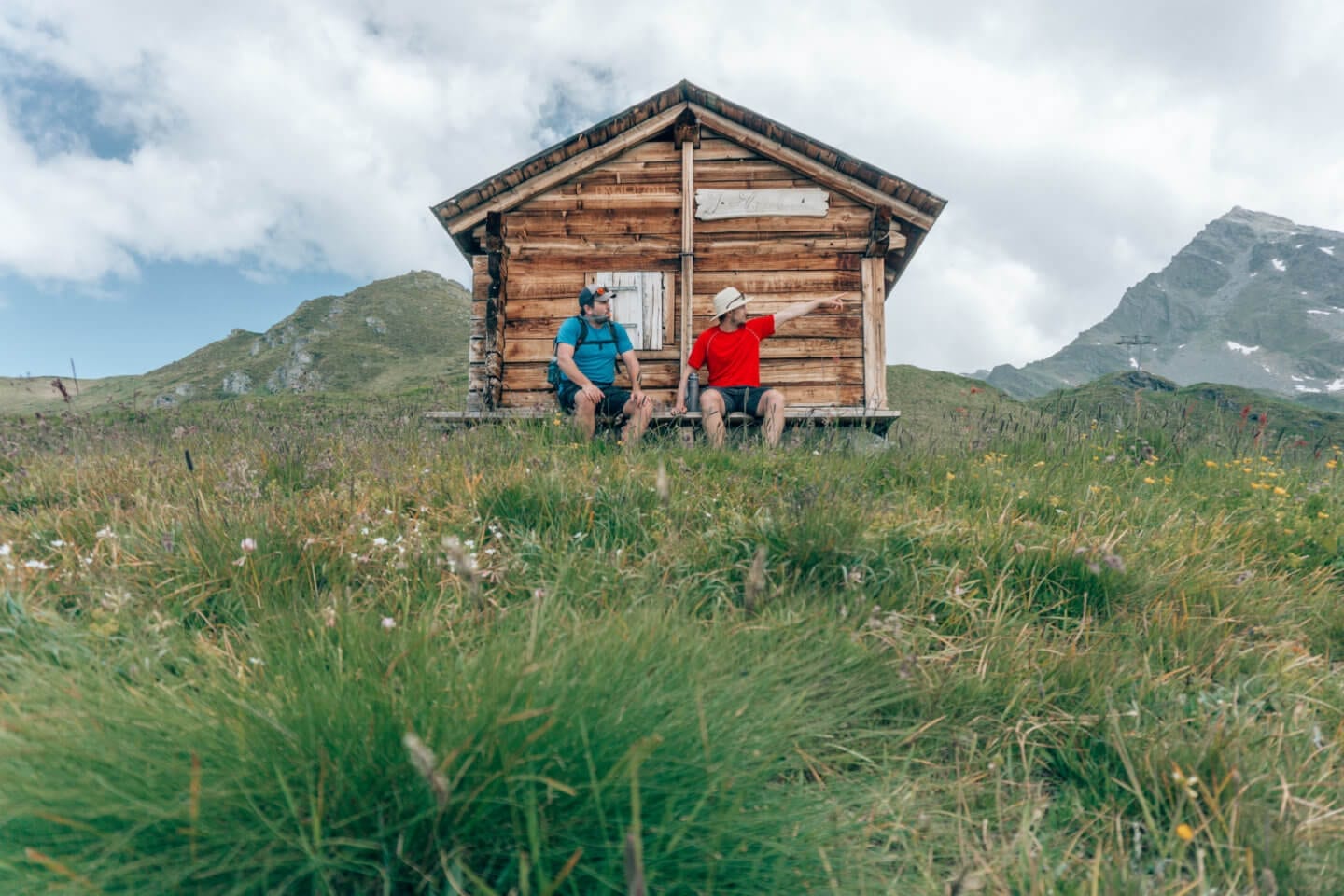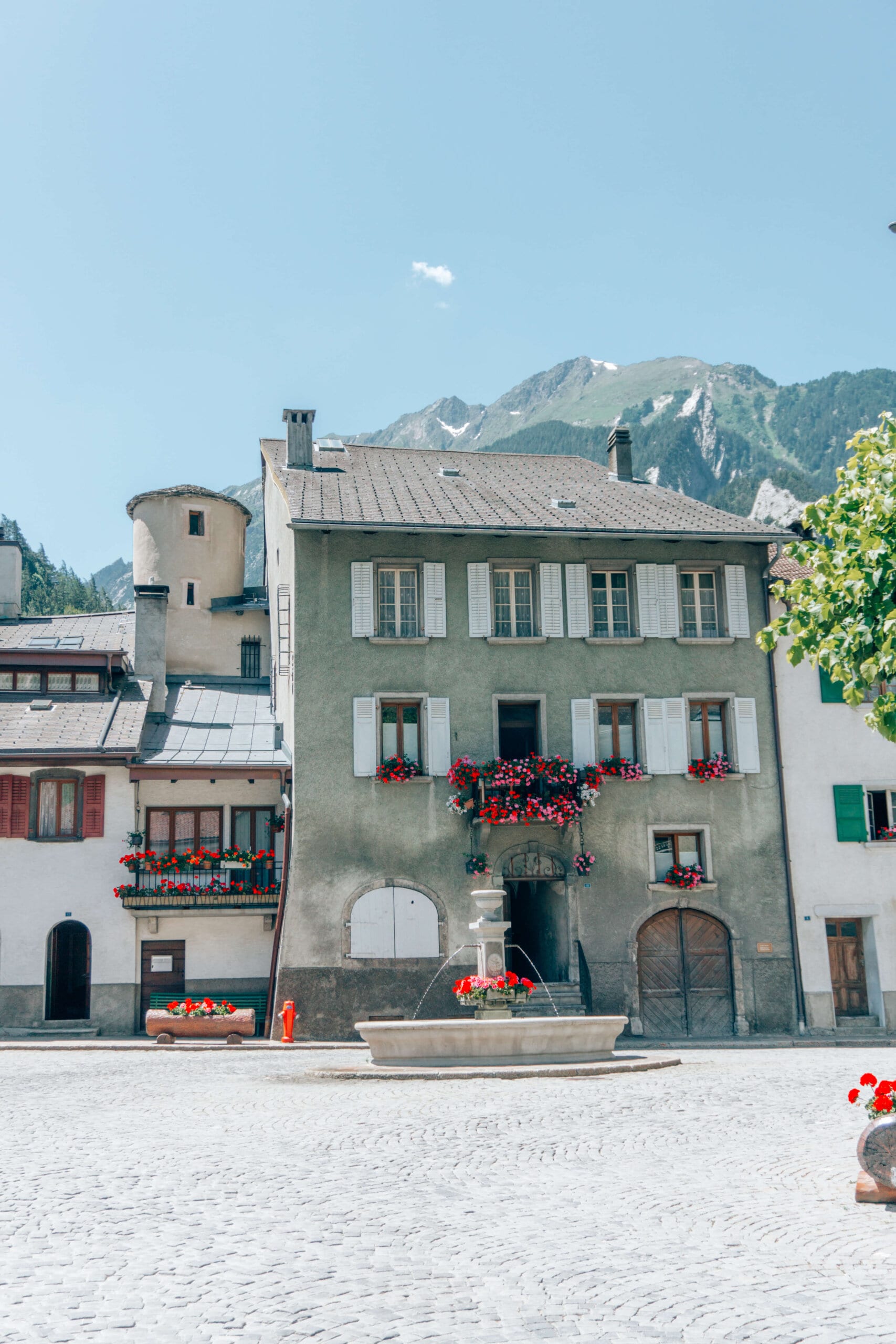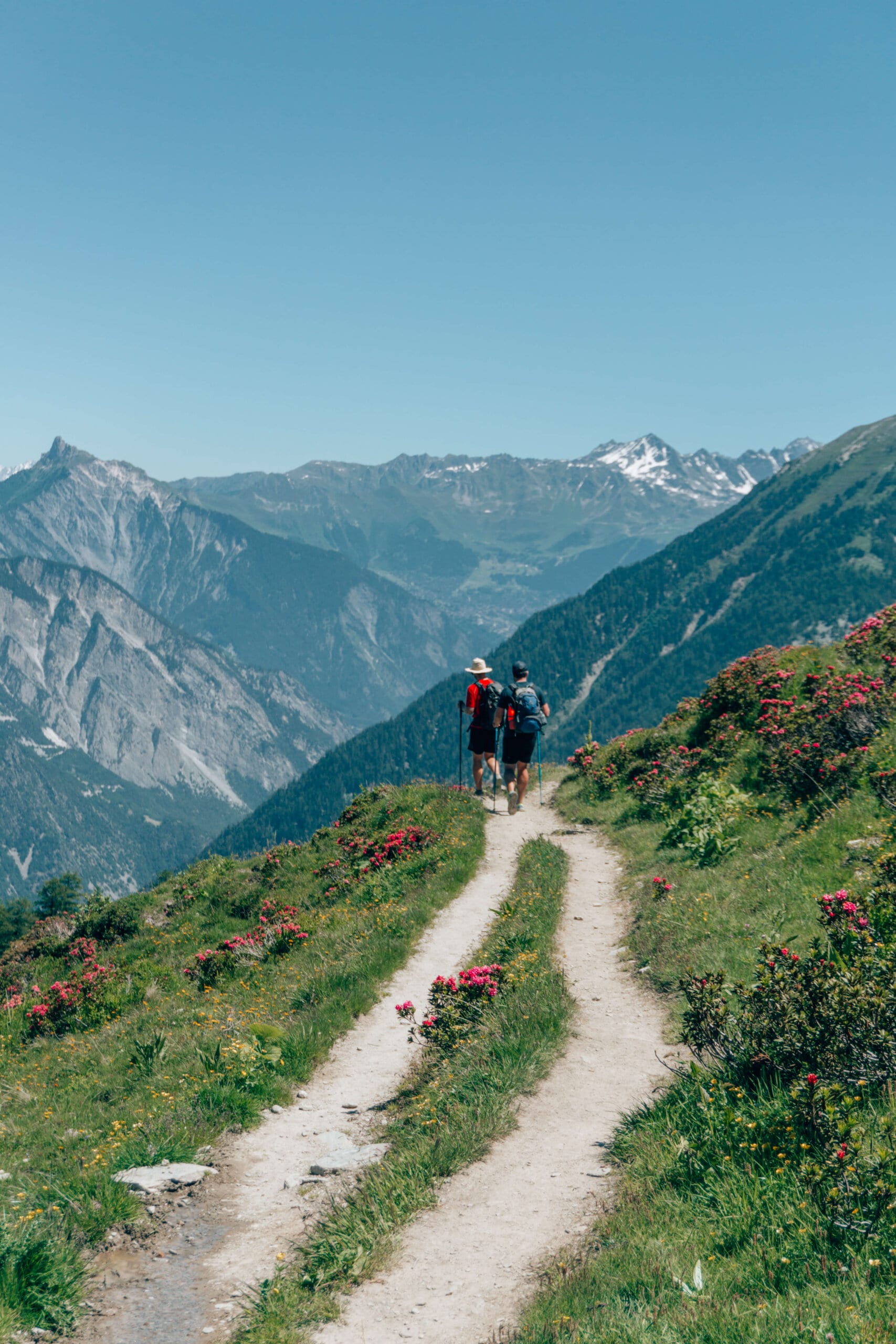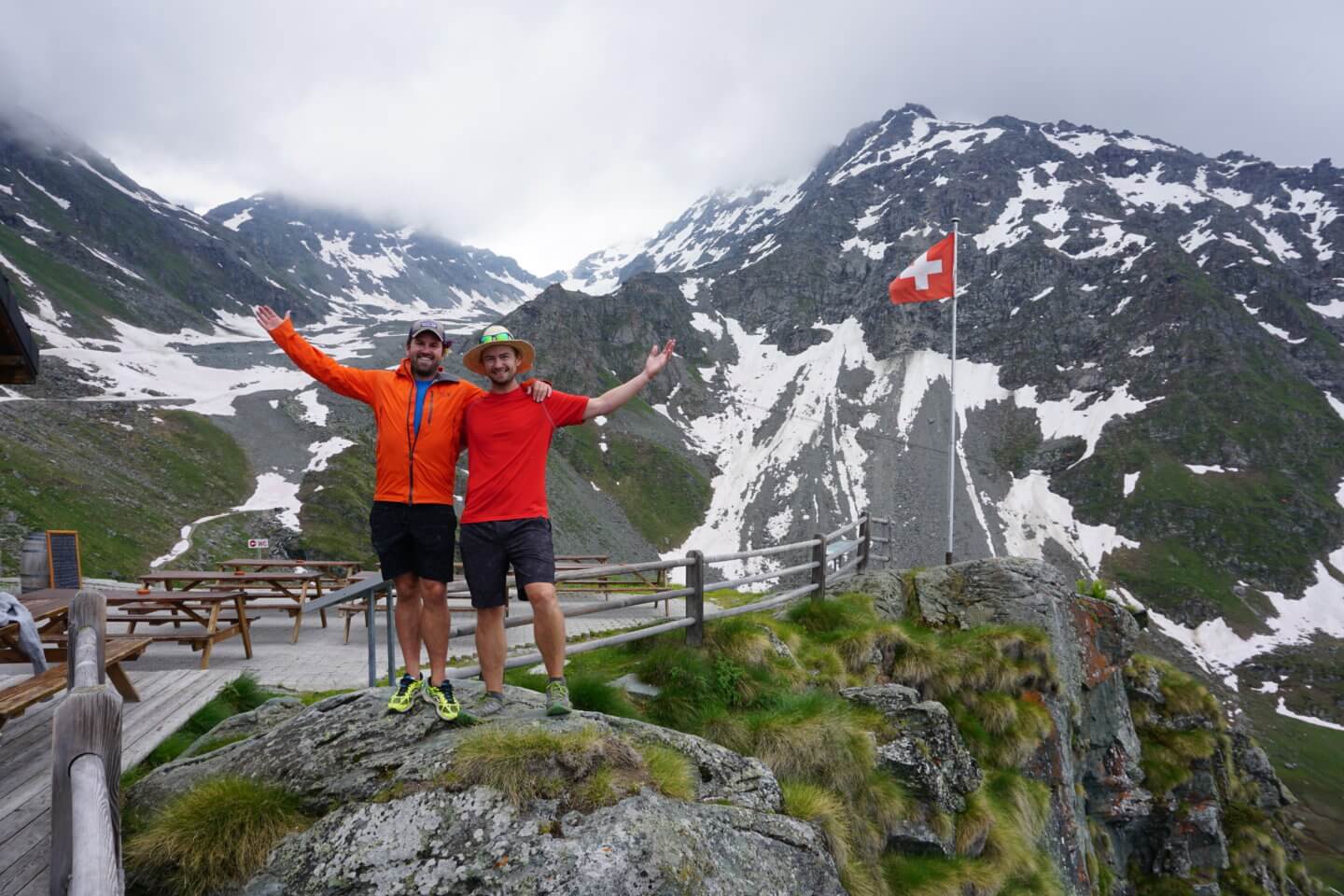 What I Learned
In the end, I love that my partner pushed me out of my comfort zone because this hike and those sweet mountain views are something I'll never forget.
Now, I'm not here telling you to go climb a mountain or the Alps, but what I have learned from this experience is that compromising and FOMO can cause you to have some incredible experiences you may not have said yes to on your own. In fact, we so commonly avoid experiences that make us uncomfortable when in reality they are the ones that typically help us learn and grow. With that being said, in the next week, I challenge you to consider saying yes to something you would normally say no to. You never know what could happen – you could meet a new friend, have an amazing experience, or discover something new.
In the end, I hope my story and photos inspire you to visit the Alps. Whether you hike it, ski it, or just stop by for visit, it is a beautiful part of the world that is humbling to be in. Although we were just there in June, I am already wanting to go back to see it in the winter season. I can only imagine how stunning it must be covered in snow.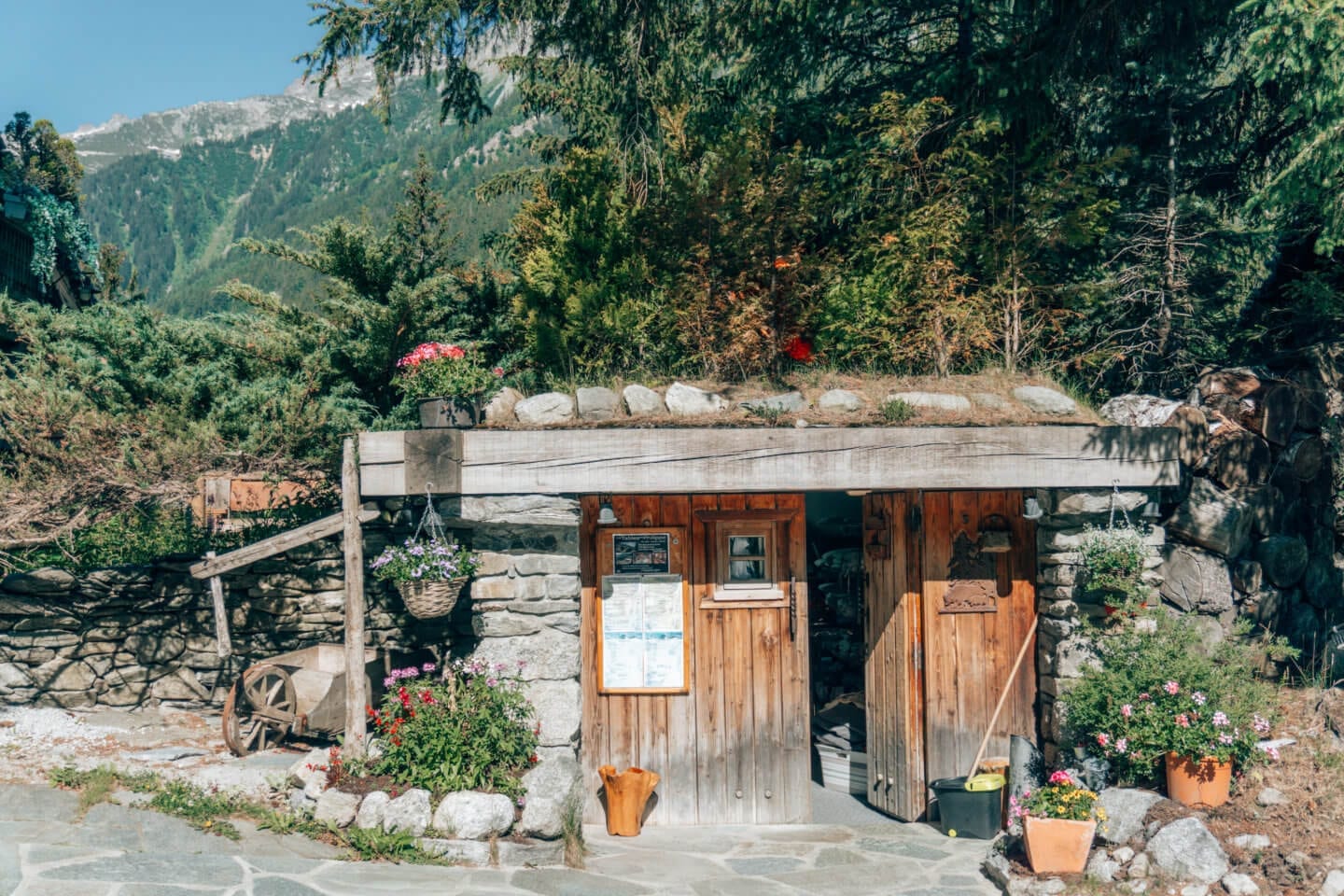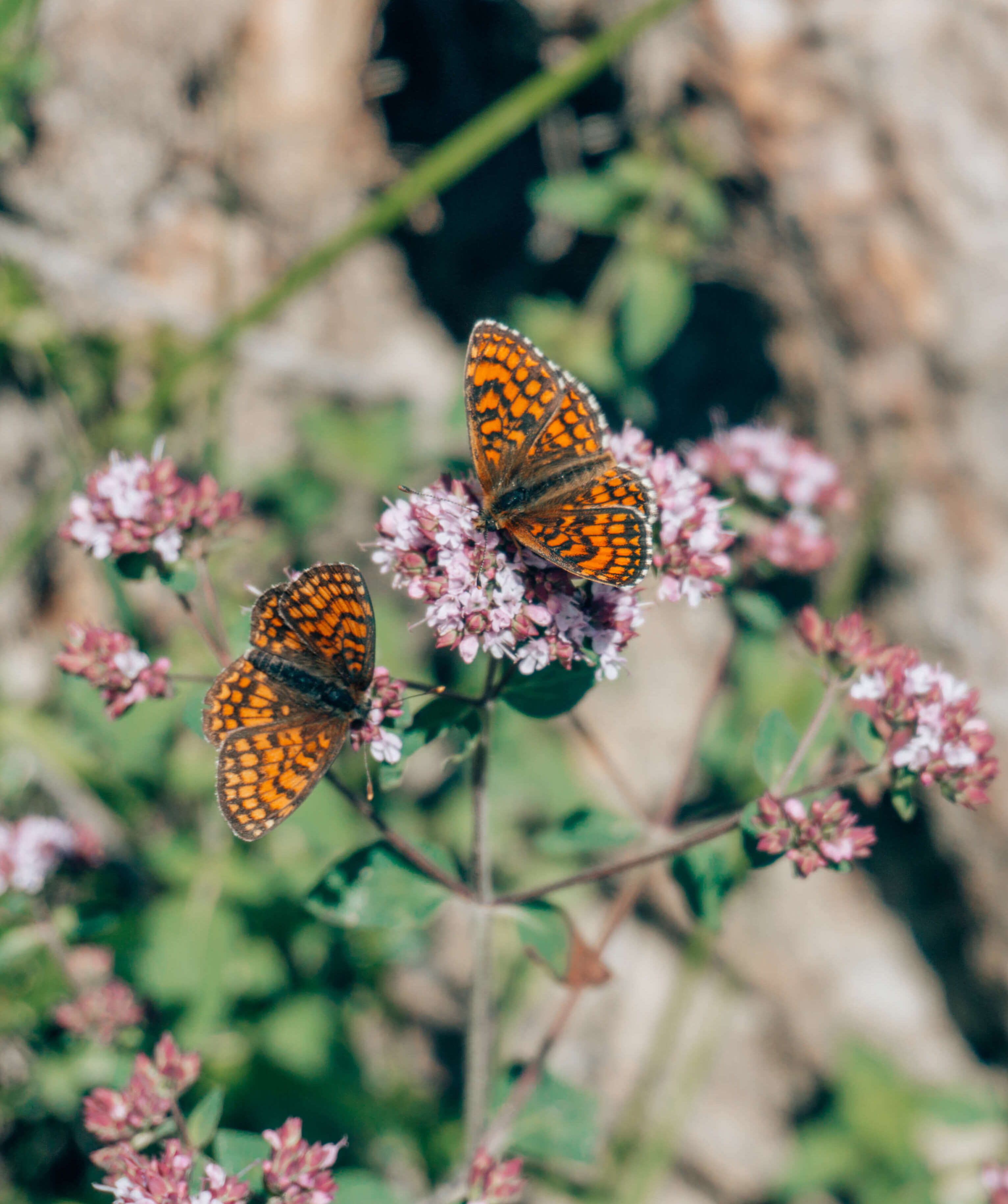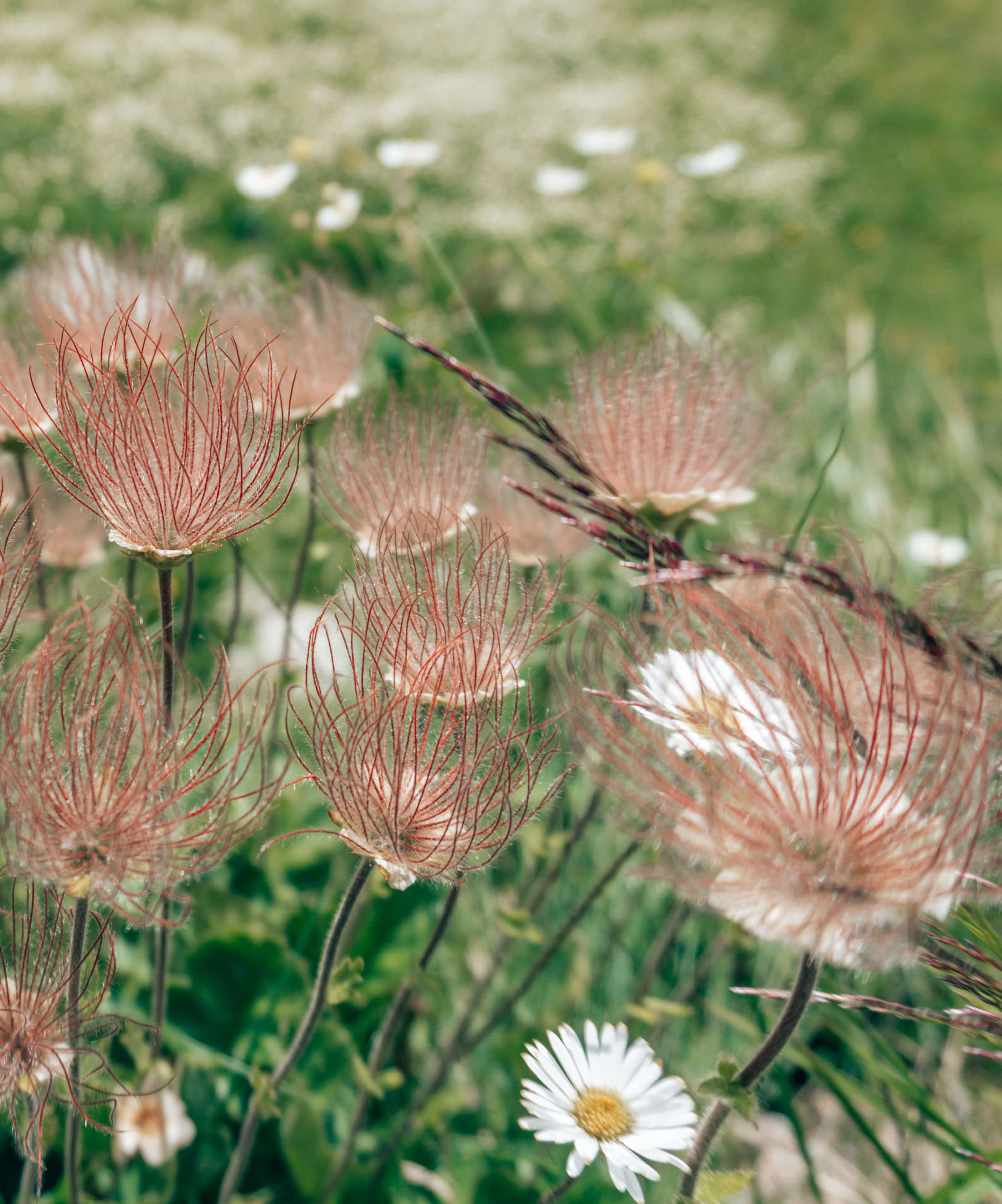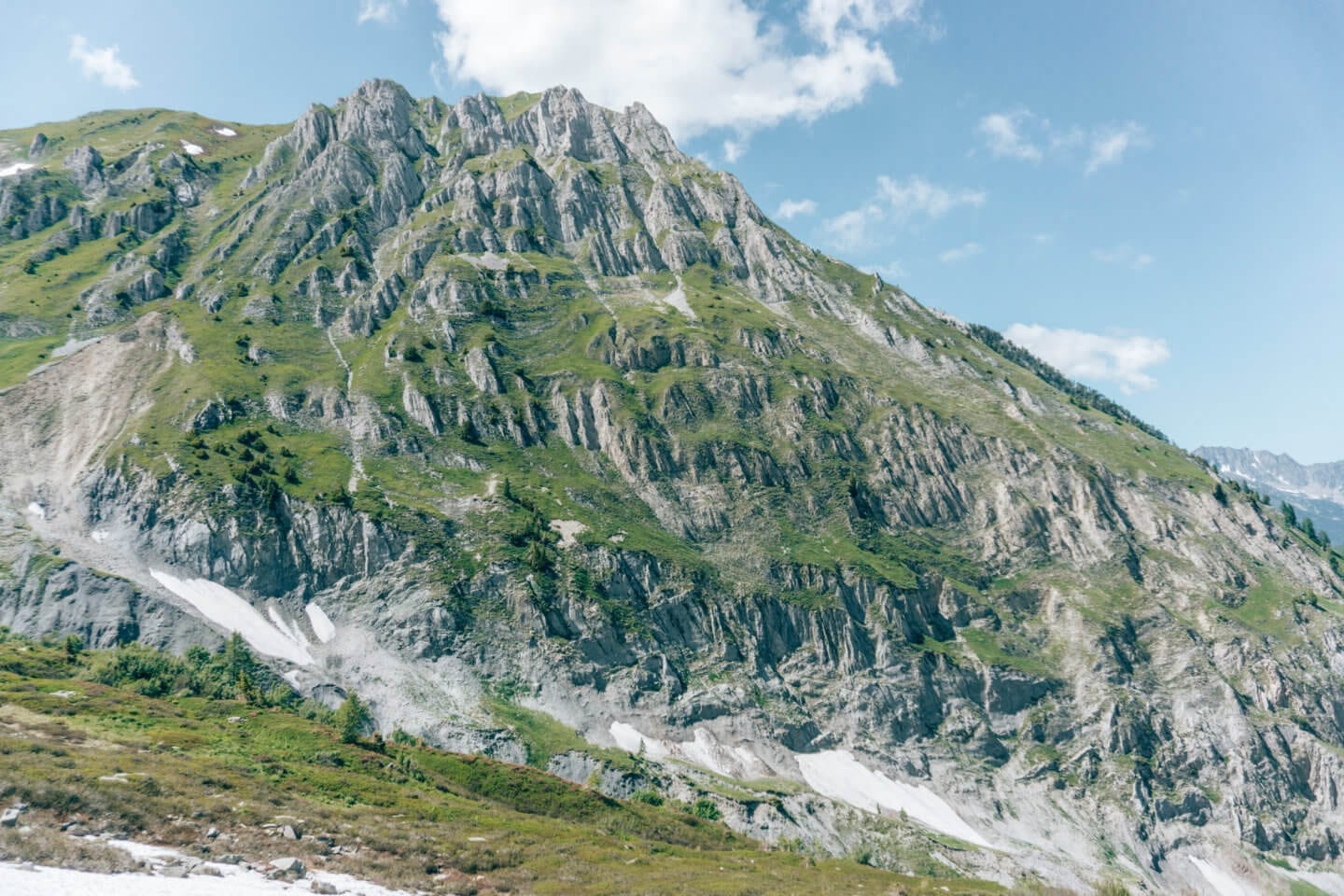 Source: ablissfulwanderer.com