Welcome to the 17 best things to do in Maui! In no particular order.
Every time I visit Maui, I'm left in awe at the beauty of the island, and I already can't wait to go back.
From waterfalls, to beaches, and the best places to eat… Find all the best things to do in Maui for your Maui bucket list right here.
1. Drive The Road To Hana
Driving the Road To Hana is a must in Maui!
This scenic drive highlights some of the most iconic sites on the island- a few of which also made this list, because they're so incredible.
2. Eat At Mama's Fish House
Listen up… getting a reservation at Mama's Fish House should be one of your TOP priorities.
So plan ahead, because reservations can book up pretty far out.
If you're lucky enough to get one, prepare for some of the best food you've ever had in your life!
Mama's Fish House serves seafood so fresh, they even reprint their menus daily with the name of the diver that caught the fish being served.
3. Sunset Or Sunrise On Haleakala
The summit of the volcano Haleakala stands above the clouds at over 10,000 feet.
Sunrise and sunset on the summit are breathtaking, making this another must-do in Maui.
Due to its popularity, visiting during sunrise requires a reservation, and these book up quickly!
Don't worry- if you can't make it for sunrise, sunset is just as spectacular. (And less crowded!)
4. Try Fresh Banana Bread
Banana bread is a staple in Maui!
It's special here because all the ingredients, like the bananas, are SO fresh.
You can find banana bread all over Maui, but some of the best places to try it are along the Road To Hana.
5. Visit Makena Beach

Although pretty much all of Maui's beaches are gorgeous, Makena Beach is one of the largest and most beautiful.
Nicknamed "Big Beach," it's a more secluded alternative to the crowded beaches on the west side.
It also offers sweeping views of Molokini and Kahoolawe.
6. Hike The Pipiwai Trail
This 4-mile trail is regarded by many as the best hike on the island.
It features a massive banyan tree, the famous bamboo forest, and ends at a viewing point of the 400-foot Waimoku Falls.
I'd recommend this hike for the more adventurous. Prepare for it to take 3-4 hours, and you will definitely get muddy and have to cross a stream at one point.
Oh, and bring bug spray!!!
7. Whale Watch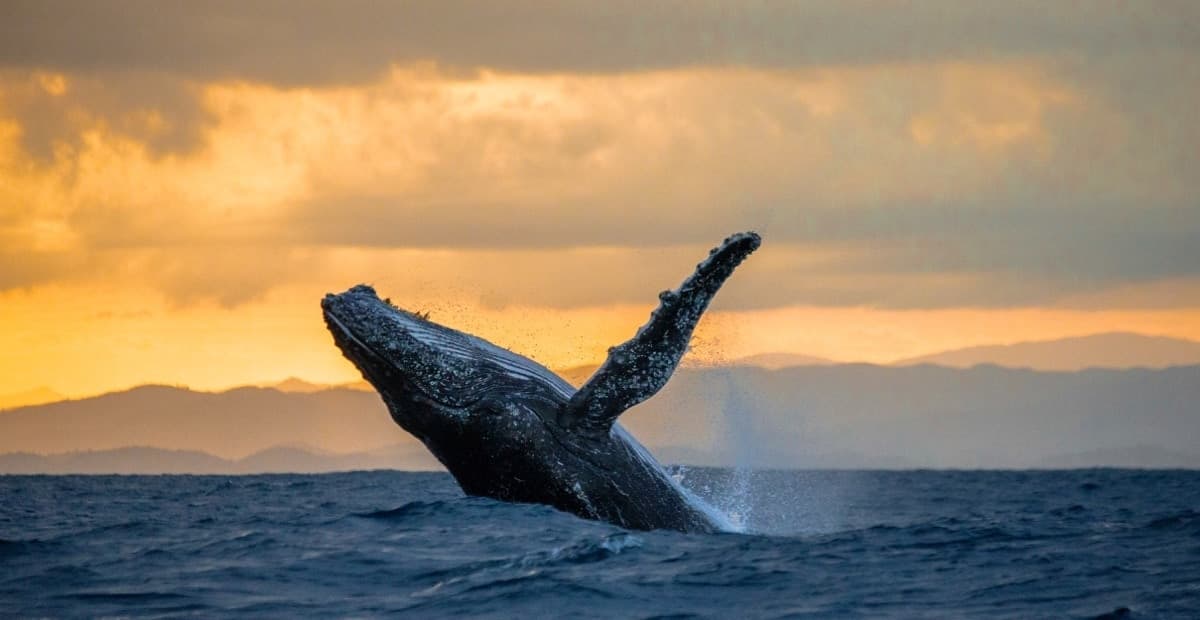 In the winter, Maui is one of the best places in the world to whale watch!
Humpback whales migrate to Maui's warm waters, and there are lots of tours that offer opportunities to see humpbacks swimming, playing, and even breaching.
I highly recommend booking a tour with Hawaii Ocean Rafting (not sponsored!) because we had an awesome experience.
8. Honokalani Black Sand Beach
This beautiful black sand beach is located in Waianapanapa State Park.
Make sure to explore the little sea cave that's hidden right off the side of the beach!
9. Kaihalulu Red Sand Beach
I'd never even heard of a red sand beach before my last trip to Maui. Well, let me tell you… this place is absolutely stunning!
The red sand contrasted against the insanely blue water was something I will never forget.
Although, this beach is pretty tricky to find.
10. Chase Waterfalls
There are so. many. beautiful waterfalls in Maui.
You'll find many of them on the Road To Hana!
Some of the highlights are:
-Twin Falls
-Wailua Falls
-Waimoku Falls
11. Snorkel
The most famous snorkeling spot in Maui is Molokini Crater.
It's located a few miles off the coast of Maui, and there are a ton of different tour options that will boat you out and back.
This is a great place to see vibrant coral, and a wide array of marine life.
Additionally, there's great snorkeling right off of many of Maui's beaches, (for free!) such as in Kaanapali and Wailea.
Although snorkeling in Molokini Crater was beautiful, we snorkeled in Kaanapali and immediately found sea turtles, which was so cool!
12. Eat At Coconut's Fish Cafe
For the best fish tacos in the world, you MUST stop at Coconut's Fish Cafe in Kihei.
(We ate there five times during our week in Maui, LOL.)
Their poke is also delicious!
13. Cliff Jump At Kapalua Cliff House
This is more of a local spot, so let's keep it a secret between us!
This is the perfect place to warm up with a lower, roughly 15 foot jump, and maybe work your way up to the higher ones!
If you're not ready to take the plunge, the little cove is also a fun place to swim and watch other people jump.
14. Visit The Pools at 'Ohe'o
The Pools At 'Ohe'o are located in Haleakala National Park. These seven tiered pools are connected by waterfalls flowing to the ocean.
If conditions are safe, these pools are swimmable!
Although even if they're closed, the views of the pools and the coastline are breathtaking, and totally worth the stop anyways.
15. Learn To Surf
Can you even visit Hawaii without trying to surf at least once?
You can find lessons all over the island, especially near Kaanapali Beach.
Already know how to surf? Or content just watching the pros?
The North Shore is known for its high surf.
16. Visit Olivine Pools
If conditions are safe, these tide pools are a really fun place to swim and take in the views of the coastline.
However, if surf is high (such as in the winter), don't go in! It can be very dangerous.
17. Tour A Coffee Farm
If you're a coffee lover, visit a coffee farm like MauiGrown Coffee and enjoy tastings and behind the scenes of coffee production!
I hope these 17 best things to do in Maui help you plan your trip, or inspire you to visit!
Source: bellawilde.com